Minnie Riperton
The late R&B singer was famous for her five-octave coloratura soprano range as well as the 1975 single 'Lovin' You.'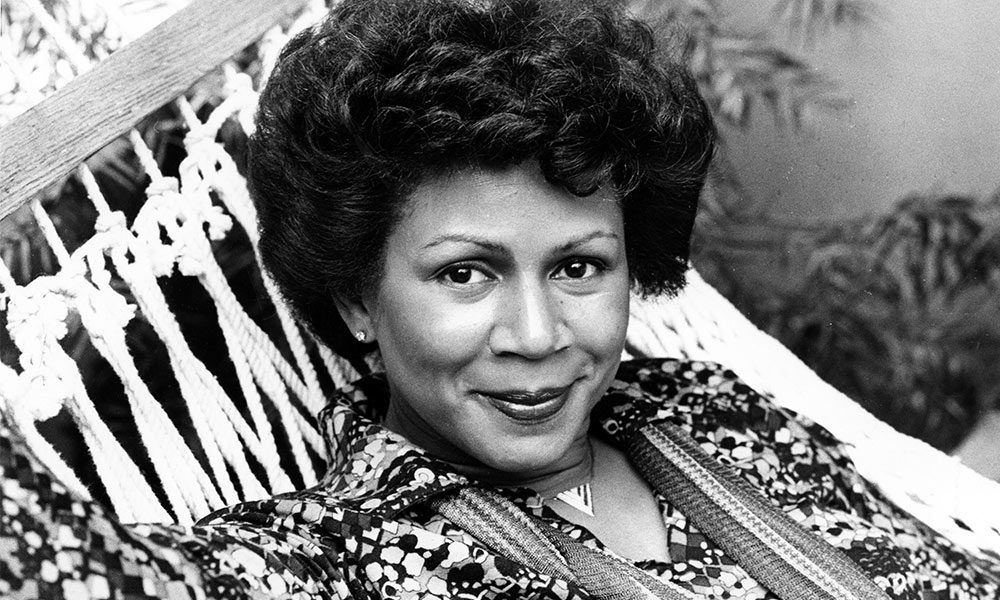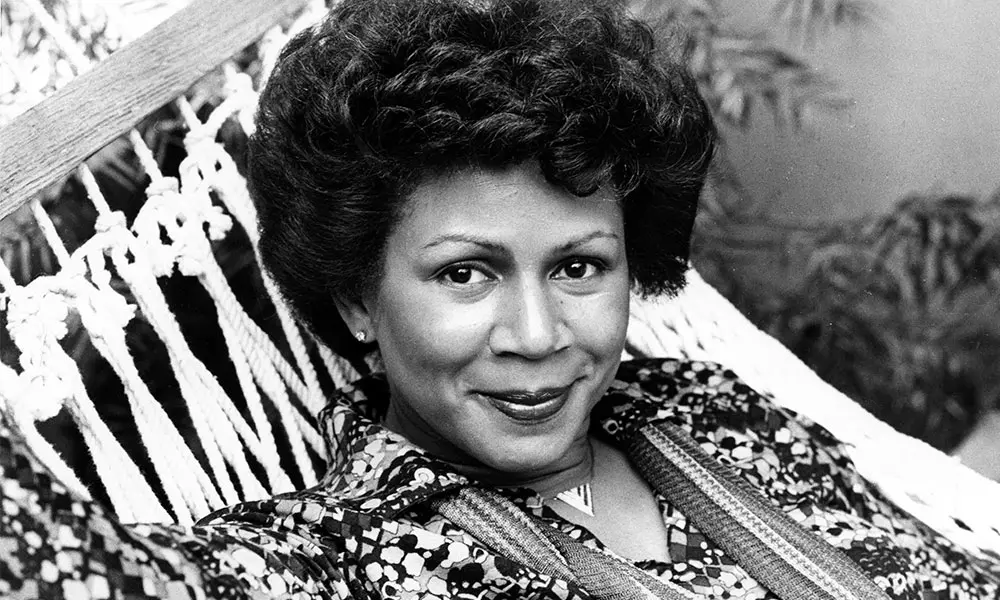 Though she was taken from us far too early, aged only 31, in 1979, the American singer-songwriter and R&B/jazz diva Minnie Riperton was something of a pioneer. Her No.1 hit single 'Lovin' You', taken from the global smash album Perfect Angel, was but one highlight in a career that saw her working at Chess Records as a go-to backing singer for legends such as Etta James, Fontella Bass, Ramsey Lewis, Bo Diddley, Chuck Berry and Muddy Waters. As part of the group Rotary Connection, Riperton graduated from being the front-of-house girl at Chess to a becoming a member of one of the first black psych groups, whose ranks included the great Blue Thumb artist and guitarist Phil Upchurch.
That grounding made her a natural for the solo life. Debut album Come To My Garden is a soul classic with progressive R&B elements reminiscent of soon-to-be mentor Stevie Wonder. With a post-Motown atmosphere and a much slicker emphasis on musicianship, Riperton was one of the first female soul singers to utilise synths and early programming. She collaborated with Wonder's pioneering team of Robert Margouleff and Malcolm Cecil (check out their work with Stevie on the magnificent Music Of My Mind), made a bang-on LA crossover disc with various Crusaders and bowed out in 1979 with the self-titled Minnie, by which time she had been diagnosed with a terminal form of lymphatic cancer. There was a posthumous album, Love Lives Forever, and a few choice compilations, but they are not enough.
These days, Minnie Riperton is the kind of singer that younger stars discover and revere (Kate Bush is a huge fan). And one might hear Riperton's influence in everyone from The Pointer Sisters and Chaka Khan to hip-hop artists Dr Dre, Tupac Shakur, Nas, A Tribe Called Quest, et al, who have sampled her melodies and beats.
Renowned for her crystalline coloratura soprano, five-octave vocal range and the rare gift of being able to hit the upper register – a style that Mariah Carey emulated – Riperton remains a largely unsung heroine. Time to take her out of the margins and belatedly put her into the spotlight.
Born Minnie Julia Riperton in Chicago, 8 November 1947, Riperton was blessed with talents in ballet, modern dance, classical singing and, later, soul music in its myriad forms. She could easily have been a successful opera diva (her first vocal coach tried to push her towards that direction) but pop sensibilities and the glamour of the local music scene were hard to ignore. With The Gems – later Studio Three – she honed her act and became part of The Girls Three and the Starlets, whose rare singles are coveted by British Northern Soul fans (in fact, Riperton is something of an idol on that knowledgeable scene).
She sang backing vocals for Fontella Bass on the hit 'Rescue Me', enjoyed her own Illinois radio successes and then went to work at Chess Records as a secretary-cum-receptionist, knowing full well that it could provide a stepping stone to stardom. And it did. Owner Marshall Chess placed Minnie to the forefront of his studio creation, Rotary Connection, and her stint with this excellent psych-soul confection resulted in such fine albums as Aladdin, Peace, the acid-pop Songs and the rechristened The New Rotary Connection's finest hour, Hey, Love, a great 1971 progressive soul set.
Rotary Connection producer Charles Stepney and the esteemed pianist and composer Ramsey Lewis helped shape her debut album, 1970's Come To My Garden, which should have been a national breakout. A stripped-down R&B disc with stellar accompaniment from Upchurch and Lewis, plus Earth, Wind And Fire's Maurice White on drums, the material concentrates on internalised emotions in the manner of Stevie Wonder and Roberta Flack, whose confessional soul style blazed a trail for far more confident women in the music business.
Trouble was, Minnie didn't see too many bucks for her bang, and settled into homemaking for her collaborator and husband, Richard Rudolph. But the times caught up and she was persuaded to give it another go with Epic Records, allegedly after an intern with sharp ears heard some discarded demos and advanced Riperton's case further up the food chain.
Whatever the tale, she was enticed back for her biggest success, 1974's Perfect Angel. Stevie Wonder was on her case and contributed production, trademark harmonica, drums and percussion, also some piano, while singers Deniece Williams, Michael Sembello and Marlo Henderson backed the reticent star to grand effect. While 'Lovin' You' was the charm, selling over a million copies and going gold in the US (it went silver in the UK, reaching No.2 with sales of 250,000 and vying with Labelle's 'Lady Marmalade' for airtime), the actual classic is Minnie's take on Stevie's 'Take A Little Trip'.
Of equal importance: Minnie was now writing again. Frustratingly, however, radio stations didn't quite know where to bracket her, and with the convoluted playlist mentality of that era, she slipped between the rock and R&B cracks.
With Stevie busy creating another masterpiece in the shape of Songs In The Key Of Life, Riperton and Rudolph hired The Jazz Crusaders' (then The Crusaders) console honcho, Stewart Levine, for 1975's Adventures In Paradise. With guitar genius Larry Carlton arranging and playing, Jim Gordon on drums, Crusader Joe Sample on keys, and Jim Horn and Tom Scott providing horns, Adventures In Paradise is another must-hear, though one gathers it could have been even better if the original mixes, with Tower Of Power and The Family Stone brass, hadn't been ousted for legal reasons. Nevertheless, Sample's work on the title cut is exemplary, and there is a rare groove to be found in Riperton's own 'Inside My Love' and 'Alone in Brewster Bay', both of which foreshadowed ambient soul and trip-hop by 15 years.
A big enough hit album (it went Top 20 on the Billboard Pop chart and hit No.5 on the so-called Black Albums chart), any lasting success was sidetracked by the prevailing disco trend. Riperton's 1976 album, Stay In Love (subtitled A Romantic Fantasy Set To Music) was produced by Motown man Freddie Perren (Jackson 5) and mirrored the transition. Wonder's 'Stick Together' was more old-school, but Riperton seemed to be pushed into a corner, despite the presence of specialists such as bassists Wilton Felder and Chuck Rainer, drummer James Gadson, and a host of LA-based session singers, including Jim Gilstrap and Carolyn Dennis. Riperton was perfectly at home with the material, but it all sounded too easy for a woman of her mercurial talent.
Now diagnosed with breast cancer, Riperton still turned in some excellent performances, notably on the dance-heavy 'How Could I Love You More', and she gathered herself for the Minnie album of 1979. Something of a return to her roots, with Wonder's contribution to 'Lover & Friend' being key, this disc also includes a creamy version of The Doors' 'Light My Fire' which continues to surprise, especially since Jose Feliciano appears halfway through. The rhythm section of Harvey Mason and Abe Laboriel are also key to the groove.
Released in 1980, the posthumous Love Lives Forever compiled some unused vocal pieces with overdubbed guest vocalists Roberta Flack, Michael Jackson, Stevie Wonder, George Benson (her old touring spar) and Patrice Rushen. It's a poignant affair and hints at what further greatness we lost when Riperton died in 1979.
For further listening pleasure, try The Best Of Minnie Riperton and the much-expanded Petals: The Minnie Riperton Collection, which includes tasty Rotary Connection numbers (among them a great cover of Otis Redding's 'Respect' and a fine interpretation of Cream's 'We're Going Wrong', as well as the hits and some that got away. 'Young, Willing And Able' and 'Can You Hear What I'm Saying?' still stand up well.
Nearly 40 years after her death, Riperton remains a soul queen. One of the truly great vocalists in her field, or any other, she embodies her own sentiment: "Loving you is more than just a dream come true."
Max Bell