Best Peabo Bryson Songs: Afro-Optimism Anthems
Powered by his abiding Southern Baptist faith, Peabo Bryson sings in such a way that makes almost anything seem within human reach.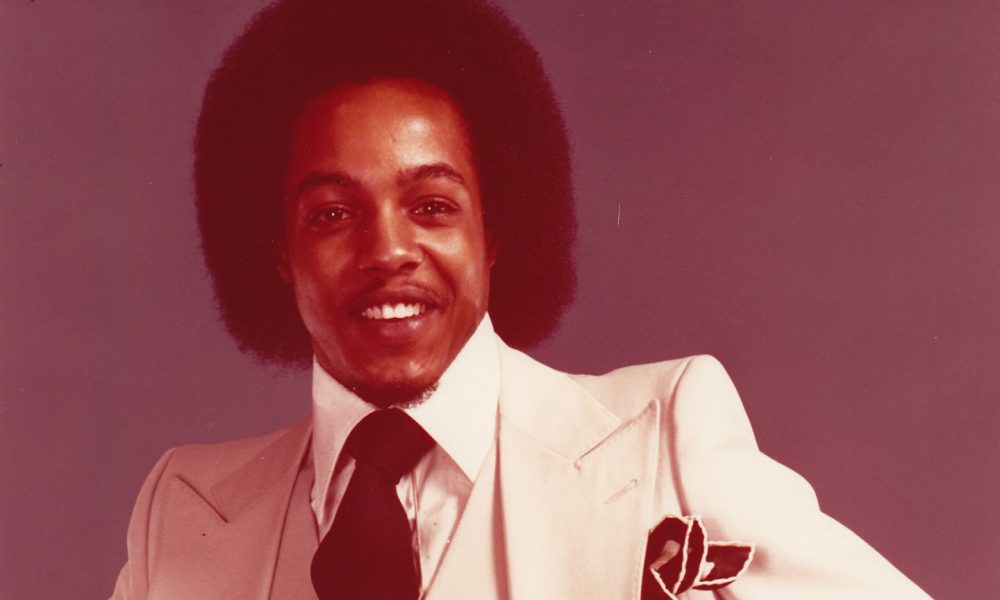 It was more than a simple love song. When Peabo Bryson unabashedly proclaimed "I feel like reaching for the sky/…I'm so inspired/I wanna reach a lil' higher," he was offering a message to Black America embedded, like many R&B songs of the time, in a tune about romance. "Reaching For The Sky," Bryson's 1977 debut major-label single, spoke to an age of audacious Black achievement.
Set off by the passage of the Civil Rights Act of 1964, it was an era that saw Black people rack up achievements likely beyond the most fanciful imaginings of the Africans who were brought to this continent in chains, as property, to work the land and build the country's infrastructure from scratch: Former NAACP National Defense Fund lawyer Thurgood Marshall became the first African American to sit on the U.S. Supreme Court in 1967; model Beverly Johnson, in 1974, was chosen to be the first Black woman on the cover of American Vogue; and one year before the nation celebrated its 200th birthday, baseball's Henry "Hank" Aaron, who started playing on Negro teams, broke the record for most home runs in the once-segregated major leagues.
Listen to the best Peabo Bryson songs on Apple Music or Spotify.
With "Reaching For The Sky," Bryson offered an inspirational anthem, not just for those whose accomplishments made headlines, but for the everyday Black people who braved entrenched racism in pursuit of opportunities to improve their lives and those of loved ones.
Bryson's empathetic connection to the plight of other African Americans came to him by way of his humble raising. He spent his youth in a rural Greenville, SC flat with no running hot water. As he once put it, "some people try to put a greater distance between the early part of their lives and the point of success they've reached. I grew up a country boy and my grandfather's farm of 100 acres was the country. I plowed with a mule, picked cotton, and planted everything that grows. I even washed toilets bowls for a living." Even at a point in which he was gracing the cover of Jet magazine in 1982, Bryson's down-home roots were evident: "…he enjoys a plate of grits, salmon, and biscuits just as much as he does an eight-course meal featuring filet mignon and Dom Perignon."
Bryson's identification with the struggles and workaday heroism of ordinary Black people even impacted his early career choices. Despite wide opposition to the Vietnam War from such Black luminaries as the late Dr. Martin Luther King Jr. and boxer Muhammed Ali, Bryson – then an aspiring singer who was lucky enough to avoid the draft – chose to perform for the troops, which comprised a socially disproportionate number of African Americans. The experience irrevocably transformed the singer: "My values changed. Things that I thought were important didn't seem very important anymore after I saw what was going on over there."
Bryson didn't make overt protest music in response to the racial inequities he witnessed and experienced. Instead, he crafted songs that reflect what writer/radio personality Ayana Contreras calls Afro-Optimism, a form of Black expression that is "imbued with buoyant hopes" as a response to "crippling injustice." Afro-Optimism defines the first phase of Bryson's career and provides the emotional foundation for his phenomenal crossover success as an all-purpose balladeer, lending his voice to an eye-popping range of pop culture phenomena from animated Disney flicks to the theme for the afternoon soap opera One Life To Live. Bryson can see artistic potential in both challenging social circumstances and the most mainstream-skewing pabulum.
With a force powered by his abiding Southern Baptist faith, Bryson sings in such a way that makes almost anything seem within human reach, whether it's the social, cultural, and political advancement of Black people or escapist Disney fantasies about whole new worlds. As he belted on 1981's "Ballad For D.," a tribute to multi-instrumentalist/crooner Donny Hathaway: "When you wish upon a star/It's not all in your mind/It's getting closer." Bryson's conviction comes from a belief in what is possible.
Here's a guide to some of the best of Peabo Bryson's early songs.
Afro-Optimism Anthems
"Reaching For The Sky" is not the only Peabo Bryson song to reflect the striving post-Civil Rights-era consciousness of many African Americans. Also included on his major-label debut is the soaring "Hold On To The World," on which he prompts: "Don't you know…that old universe is calling your name?" Similarly, on the secularly-titled "Love Is Watching You," from his 1978 album Crosswinds, Bryson makes it clear that his sense of the possible is divinely inspired: "Don't you know that heaven is watching you?"
He told Blues & Soul in 1979: "I always acknowledge the presence of God in everything I do. After all, that is the source for all the creativity. And He is the only power greater than anything, so I don't look at other people in awe. I realize that I can do all the things that the Creator has given me the ability to do."
Love & Heartbreak
Almost all of Peabo Bryson's songs are rooted in themes of enduring love and dealing with heartbreak when things don't work out for whatever reason, including – as he sings on the Doobie Brothers-esque "When Will I Learn" – when "it was the right thing at the wrong time." He promotes emotional openness in pursuit of romance, an approach that's summed up in the title to one of his biggest early hits: "Let The Feeling Flow." As Bryson once told Blues & Soul: "I'm not afraid of being vulnerable. There's nothing wrong with admitting that you've loved and lost, that you've been hurt, felt pain. The most important thing is that you survive and that's something to be proud of."
Bryson is a gentle moralist, concerned with his own conduct throughout the ups and downs of a relationship. He sings on the tender slow jam "Feel The Fire," once boldly covered by R&B vocalist Stephanie Mills: "And if I should lose your love/For any reason, any reason at all/Then let my record show/I gave you all the love I know."
Bryson's forte is heart-to-heart connection, as opposed to private parts bumping under blue lights in the basement. This made him a throwback in the erotically liberated '70s. "When I was a teenager, I thought you had to be in love to seriously consider sex," he once told an interviewer. "That was the way I was brought up and it just stuck." The tender "Don't Touch Me" exemplifies Bryson's ethos and how he was concerned about issues of consent way before the #MeToo era: "If you think I should/Girl, I'm gonna love you/'Til the feeling is right/…And let's not make love/Until you mean it."
The Duets
Like a discerning lover, Peabo Bryson wants duets to yield satisfaction for all parties involved. This is likely why his pairings with women vocalists (Regina Belle, Celine Dion) are such a notable part of his canon. His most frequent early mic partner was Roberta Flack, the gifted musician who began exploring her talents at the Lomax African Methodist Episcopal Zion Church in Black Mountain, North Carolina, and later refined them at Howard University, where she received a full scholarship and graduated at 19. Flack was known throughout the 70s for her exquisite collabs with Howard classmate Donny Hathaway. Bryson stepped in to stand by Flack's side after Hathaway's tragic death.
Flack and Bryson made an ideal pair because of the similarities in their backgrounds and sense of purpose in music. Flack lives by the words of an old Methodist hymn ("Shun not the struggle/'tis God's gift") and infuses her music with racial pride: "I think everything you do as a Black person in this country represents a struggle for survival." Their sweet "Tonight I Celebrate My Love" – an adult contemporary mainstay that hit the pop Top 40 and sold more than a million copies – rises above the saccharine because of the implicit subtext that it's wondrous for Black folks to be able to focus on love and nothing more.
Another of Bryson's early duet partners was Natalie Cole, the wild-hearted daughter of showbiz legend Nat King Cole, with whom he did an entire album, We're The Best Of Friends. Their duets are notable for their tender soulfulness. "This Love Affair," penned by Cole and her then-husband Marvin Yancy, is a brilliant showcase for Bryson and Cole's contrasting vocal styles. She opens the song almost conversationally, singing, "This love a-ffair…" Then she pauses for a breath as if coming up with the words on the spot, before she continues, "…of ours…" When it's Bryson turn on the record, he digs deep and issues a soaring declaration: "This harrrrr-mo-nyyyyy weeeee share is something wonderful." Bryson and Cole have two different, but complementary, ways of bringing drama and emotional truth to a song.
Another gem from the album is the rhythm-driven "Love Will Find You," written by Bryson. Cole's vocals recall both the smoothness of her father and the undeniable gospel-soul influence of Aretha Franklin. When her voice joins with Bryson's, the effect is inspirational in its sheer power.
For as great as these other duets are, none have the sentimental value of the slow-jam-groove "Here We Go," which saw Bryson lend his vocals to the first posthumous single by the beloved Minnie Riperton, who died from breast cancer in 1979 at age 31. Although Bryson never met Riperton in person, he was thrilled by the opportunity to work on the song, calling it "one of the greatest honors of my life." Bryson lends a vitality to the record that makes it nearly impossible to hear it as maudlin. As he and Riperton harmonize about the highs of love and "never coming down," "Here We Go" becomes nothing less than a toast to one of life's many joys.
Finger-snappers
Bryson's first solo single, on the independent Shout Records, was called "Disco Dancer." But after that, he turned his focus away from music designed to make your body move. "After you've been dancing at a disco all night long, you're not going to go home and continue to play disco music," he told the Associated Press in 1979. "If you think about it, you don't want to hear disco in bed."
As a result, Bryson's best uptempo joints progress at an easy foot-tappin', finger-snappin' pace. "A Fool Already Knows" is a mean shuffle about how "a wise man will never fall in love," therefore he knows less about life than someone who follows his heart. "Crosswinds" recalls the Philly-steeped soul of Hall & Oates' "She's Gone," as Bryson seems to issue an actionable appeal to anyone within earshot: "Love…is calling out your name."
On other songs, Bryson uses the faster tempo as a way to cut directly to inspirational Afro-Optimistic messages. He sings, on the rhythm-guitar-driven "Go For It," "Whether I'm your friend or your lover/I want to see you make it to the top somehow." On "Spread Your Wings" – the closest he comes to making space-funk – he has a verse that offers advice to the young, gifted, and Black: "Born one of the chosen few/Heaven shined her glory/Pay your dues…/Keep your faith/And never be afraid to try." Then he references his breakthrough hit: "You can reach, reach the sky."
All of these songs speak directly to the reason Bryson makes music. As he once said, "…people need to hear [my songs] to know that they're still alive."
Think we missed one of the best Peabo Bryson songs? Let us know in the comments below.