Soul II Soul
The British R&B group founded by Jazzie B are known for their inventive mixture of R&B melodies and dance music rhythms.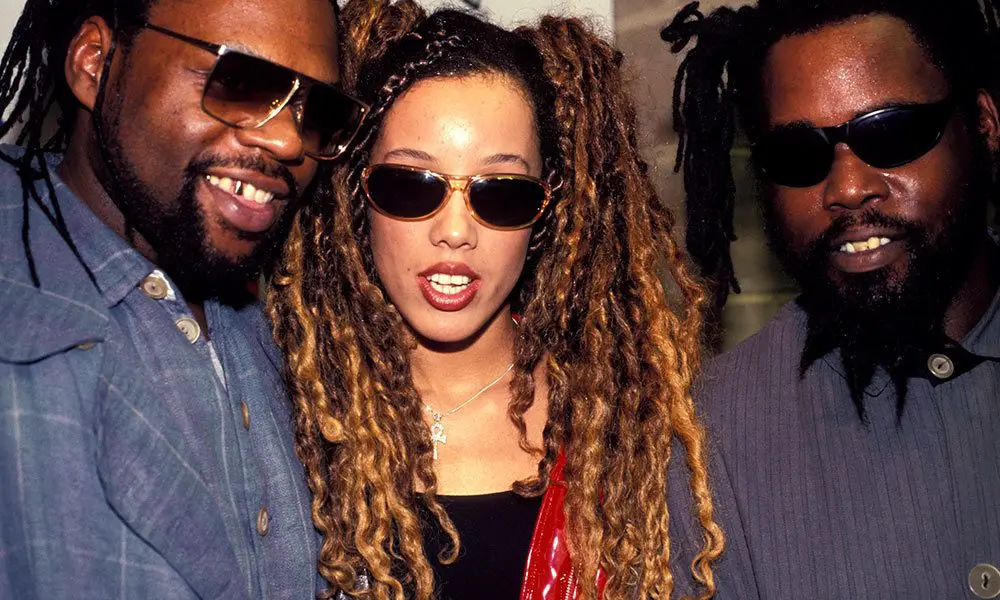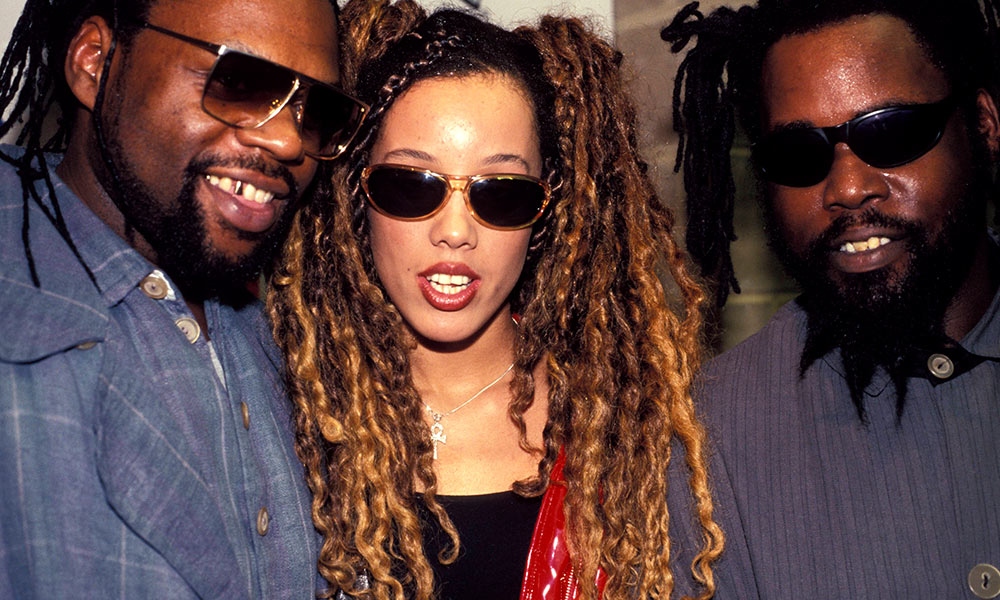 Soul II Soul were and are amongst the most important and prominent parts of the British R&B explosion of the late 1980s – renowned for their dedication to that genre and to their groundbreaking part in ensuring that UK soul and new jack swing were finally taken seriously on the club and dance scenes. Soul II Soul have been active across four decades, producing a plethora of high-class vocalists, creating music that has topped the charts here and abroad and turning founder members Jazzie B, Caron Wheeler and Nellee Hooper into household names. Their overarching legacy has been to ensure homegrown music of black origin can stand tall next to what was once considered more exalted American counterparts. They've subsequently inspired not just music but club culture in all its forms, from fashion to film. They've been nominated for numerous awards – five Brits for starts – and retained a profile to match their high calibre output.
In common with their ska and reggae forebears, Soul II Soul initially started out as denizens of the London-based sound system collectives. Their sound was matched to a distinctive street-level look of Funki Dred, which matched the DIY punk ethic to West London's Afro-Caribbean sense of style. Hornsey born Trevor Beresford Romeo was the man in charge who helmed their revolutionary approach. A DJ, producer and entrepreneur who became known as Jazzie B, he'd been a veteran of sound system culture since the late 1960s and 1970s and had the vision for Soul II Soul as early as 1982. Enlisting talented kindred spirits has always been a Jazzie B trait and he hit gold when he gathered the nucleus of his venture together, corralling Nellee Hooper, Simon Law, Phillip Harvey and Caron Wheeler under his soulful umbrella. The early dubplate 'Fairplay' made such inroads on the London underground scene that a contract with Virgin Records seemed like the most sensible thing to do. Commercial successes arrived in 1989 when the singles 'Keep on Movin" and the immortal 'Back to Life (However Do You Want Me)' emerged as immaculate mission statements. Massively successful here and in America these two compositions established the outfit internationally and made an overnight sensation out of Wheeler who has since gone on to mainstream success and is currently working with Jazzie on a new project as well as finishing a solo album.
The cuts were taken from debut album Club Classics Vol. One – throwing down a gauntlet to all comers as it stormed the albums charts and sold triple platinum here and double platinum Stateside. Fusing wide-ranging influences, from hip-hop and Chic-like expertise to older school reggae and soul (these guys always knew their history), Club Classics Vol. One was one of those revelatory albums that only rarely comes along and can always be returned to with confidence for its sheer musical excellence.
The collective banner was vital the album's appeal since Jazzie B (writing under his real name), Londoner Law and Bristolian Hooper shared a wealth of experience and expertise that enabled them to manipulate the studio like an instrument. Other standout cuts on the debut are 'Jazzie's Groove', the dubbed up 'Happiness' and 'Fairplay' (featuring UK reggae prodigy Rose Windross who had been singing professionally while still a schoolgirl).
If anything, the follow-up Vol. II: 1990 – A New Decade was even more of an extravaganza since Soul II Soul were in the enviable position of bossing a new scene they themselves had initiated. The cast list may have changed but the quality remained breathtaking as more hits poured onto dance floors and radio stations. Ecstatically received this disc began with the brooding intent of 'Get A Life' (featuring Marcia Lewis) as well as further singles 'A Dream's A Dream', Victoria Wilson James at the mic, and 'Missing You', with American diva Kym Mazelle in the vocal booth. Fellow traveller, British jazz supremo Courtney Pine liked what he'd heard thus far and willingly jumped in to contribute distinctive saxophone to 'Courtney Blows'.
1992's Volume III – Just Right took a left turn away from electronica and Afro-flavoured funk into more pure soul-pop grooves but is actually ripe for rediscovery today. Jazzie B himself moved forward in the mix offering his patent blend of lovely smooth rap and careful lyricism. The return of Wheeler on 'Take Me Higher' was great news and there are stellar vocals elsewhere from Kofi and Ritchie Stephens. It's a different vibe but a late-night mood acts as a fine counterpoint to the upfront club sounds of its predecessors. Grand chill-out sounds.
Volume IV – The Classic Singles 88-93 delivers on its promise, also adding useful extras like the Bonus Beats version of 'Back To Life', and alternative mixes from the 12-inch singles 'Keep on Movin" and 'Fairplay'. Back to the studio time for Volume V – Believe has been called a diamond in the rough and it certainly qualifies as one of those classic discs that slipped past the radar and need re-examination. Wheeler reprises her glorious soul chops on 'Feeling', 'Ride On' and 'Sunday', there is a heavier emphasis on ballads and Ohio Players mainstay Junie Morrison lends a production hand. It may be a more modest, dare one say more mature proposal than the earliest work but Believe is a fine thing. Jazzie B accepted it was time to age up and he made sure the ensemble hit their straps with a selection of neat soft soul shuffles.
As befits a double Grammy-winning collective who also have the distinction of picking up three prestigious US Soul Train contemporary R&B gongs Soul II Soul are well anthologised here. Classic Masters, their second compilation is highly desirable and there is a fine 5 Album Set comprising Vols 1, II, III, V and The Club Mix Hits that will appeal to any completist.
The brilliance of Jazzie B's ideal has evidently been fulfilled but he keeps on moving. This is British R&B at its absolute peak.
Words: Max Bell
Format:
UK English