Back To The Beach: How Sun, Sand And Surf Inspired Beach Music
The Beach Boys created the 'California Dream' but beach music has its roots all over the US – or anywhere where there's sand and restless spirits.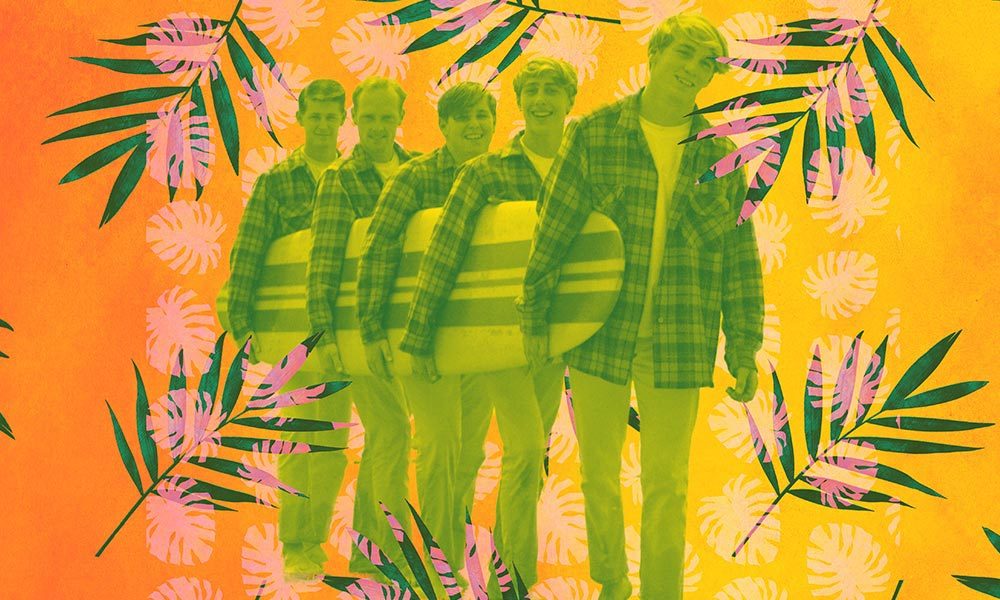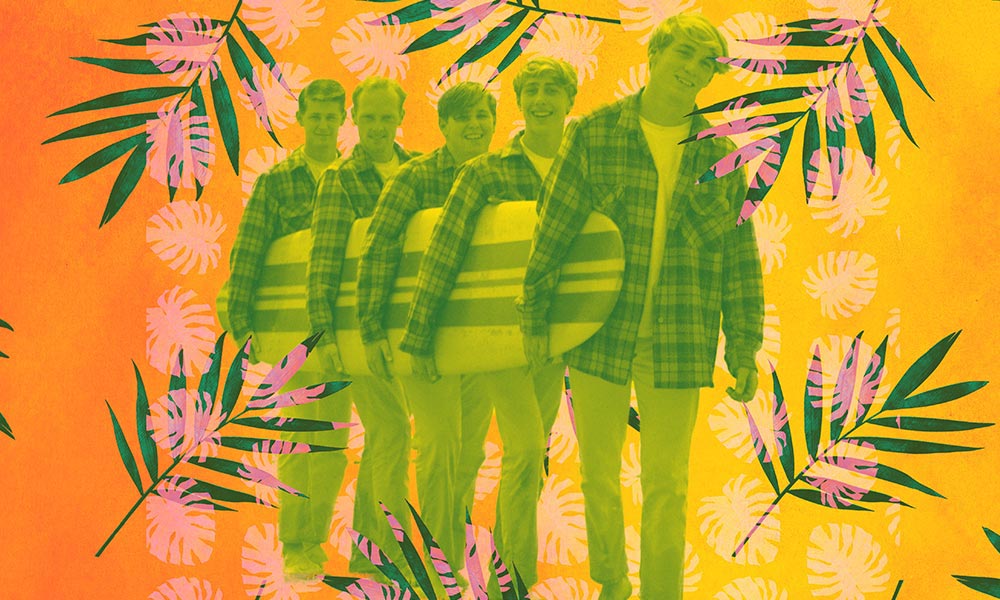 Do you know how great it feels when a big wave comes up behind you, your board picks up thrilling acceleration and you're about to hang ten? Well, yes. You know exactly how it feels, even if you've never been in the water. That's because there's a whole genre of music that's dedicated to translating that feeling to "hodads" – which, as anyone who bought a 60s surf album knows, is beach slang for non-surfer – in the form of beach music.
Surf rock and beach music can be a few different things, depending on where you're from. Many people's first reaction is to flash immediately to The Beach Boys, since they mythologized surfing for the world to hear. But before Brian, Mike, Carl, and co there were surf instrumentals, essentially invented by a guy who grew up Boston, ironically enough.
Dick Dale and the "surf guitar" sound
Richard Monsour was a Polish-Lebanese kid from the Quincy suburb, whose main musical influence growing up were the folk tunes that his family played on ukuleles and dumbeks. It wasn't until he moved to California and changed his name to Dick Dale that he came up with the idea of electrifying those folk tunes, playing them twice as fast and three times as loud, with a whole ton of reverb.
Since Dale was a surfer himself, he knew about the feeling he was looking to capture, and from then on "surf guitar" was synonymous with twang, reverb, pounding drums, and thrilling riffs. Dale's success was, however, originally a California thing. It wasn't until he began touring with a vengeance in the 90s that he got a major worldwide following, but plenty of groups picked up the sound.
The Ventures made a half-century career of it, while The Chantays proved to be a one-shot. But that one shot, "Pipeline," may be the most emblematic surf instrumental of all. Another early-60s band, The Trashmen were mostly instrumental, but they turned their singing drummer loose on "Surfin' Bird," a song whose pure insanity captures the feel of post-surf beer blasts – which was about all these guys had, since they were from wave-free Minneapolis.
The Beach Boys' vocal harmonies
It took The Beach Boys to create the vocal version of beach music. In truth, their records didn't have to be about surfing. The sound that the group created – a choral variation on doo-wop, with a lot of Four Freshmen thrown in – was so joyful they could have been (and eventually would be) singing about anything, but brother Dennis' favorite sport was a fine place to start.
Never mind that Brian didn't actually surf; these were emotional experiences he was writing about. The group's last real surfin' song, however, was "Don't Back Down" on the All Summer Long album. It's the only Beach Boys song to acknowledge that surfing is dangerous, and that danger is part of the kick.
Speaking of danger, you have to acknowledge their buddies, Jan & Dean's "Dead Man's Curve," which, in the "death disc" tradition, turned an ill-fated drag race into the stuff of widescreen tragedy. Drag racing, of course, was the only thing surfers did when there were no waves around, and "Dead Man's Curve" proved eerily prescient of Jan Berry's own experiences a couple of years later.
East Coast beach music
The US East Coast got its share of action as well. The beaches of North Carolina were the only places where "shagging" was something you could do in broad daylight, and that famous dance came with a brand of beach music that had nothing to do with California surf.
Carolina beach music was basically just soul, with a slightly Caribbean lilt to the rhythms and a finger-snapping swagger to the delivery. Some of the best East Coast releases were strictly regional hits until they got rediscovered in the latter-day Northern soul movement, but a few of them did chart nationally. Look to The O'Kaysions' "Girl Watcher," Bill Deal & The Rhondels' "May I" or The Tams' "What Kind of Fool Do You Think I Am?" to hear 60s soul at its cockiest.
The Carolina beach music sound made its way up to the Jersey shore, where a certain son of Asbury Park was taking notice. Beach music was, of course, one of the many elements in Bruce Springsteen's musical mix, and The E Street Band paid most of its dues playing clubs on actual beaches. The Carolina influence is most evident in the band's inclusion of a sax player, but let's not forget how guitar-driven rock was at the time: every so often Springsteen would serve it straight-up (see "Sherry Darling" or the instrumental "Paradise By The C").
Some of Springsteen's lyrics were so steeped in boardwalk culture that his sound became synonymous with beach music. After "4th Of July, Asbury Park (Sandy)," everyone would link the Jersey shore with Roy Bittan's evocative style of piano. But the most essential fun-in-the-sun song from the Jersey crowd may be "On The Beach" by Southside Johnny & The Asbury Jukes. No deep thoughts here, just pure good times.
Cheeseburgers in paradise
Two of New York's great punk outfits went to very different beaches. Patti Smith made it down to California's Redondo Beach and reported on that area's lesbian subculture. Meanwhile, Ramones could only get as far as Rockaway Beach in Queens (the in-joke for locals being that the place was a bit of a dump, but you wouldn't know it from the celebratory song).
Beach music continued to flourish on both coasts, and not surprisingly there's been a strong Caribbean influence on both. Long known as a bohemian enclave, Key West, Florida, made the musical map courtesy of a 70s troubadour with a preference for cheeseburgers and margaritas. Much of Jimmy Buffett's musical inspiration floated over from the tropics, and his group remains the only major American band with a full-time steel-drum player. Buffett has done as much as anyone to romanticise ocean culture, and the Parrothead gatherings at his shows are simply a beach party without the beach.
Jimmy Buffett - Cheeseburger In Paradise (Live)
Surf punks on the rise
Meanwhile, in California, the true surfers of the 70s had long been into punk rock. Pasadena's Agent Orange were the first major band to realize that Ramones and The Ventures weren't that far apart, and that twang and thrash worked just fine together. That was in 1979, and the band are still going strong today.
Over in Malibu, Surf Punks (including drummer Dennis Dragon, who'd played with The Beach Boys for a time) made three consecutive concept albums about how day-trippers from the Valley needed to get the hell off their beach – resulting in some of the funniest surf or punk records ever made.
Import some ska from Jamaica (or from the UK, where the 2-Tone movement gained traction) and you've got Sublime, who put Long Beach in the spotlight and made punk-ska as emblematic a beach sound as Dick Dale's guitar or The Beach Boys' vocal harmonies.
It's a long road from the latter's "Chug-A-Lug" (in which they claimed to be drinking unhealthy amounts of root beer) to Sublime's hit version of "Smoke Two Joints," but while the sound and substances may change, the beach remains the same.
Looking for more? Discover how The Beach Boys created the California Dream.