Sublime
The Long Beach rock band was founded by Bradley Nowell, whose songwriting and genre-blending approach elevated the band to fame.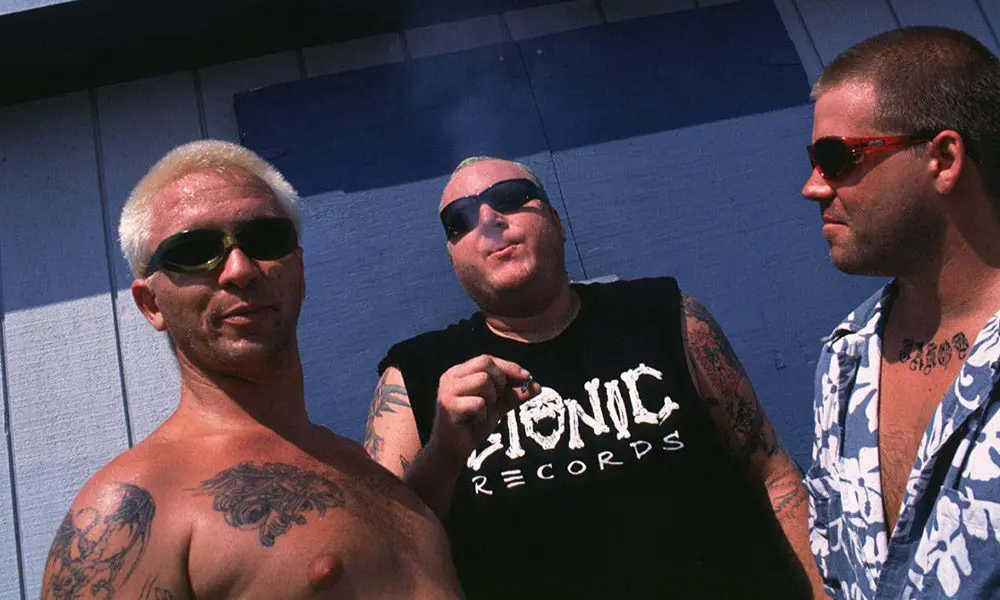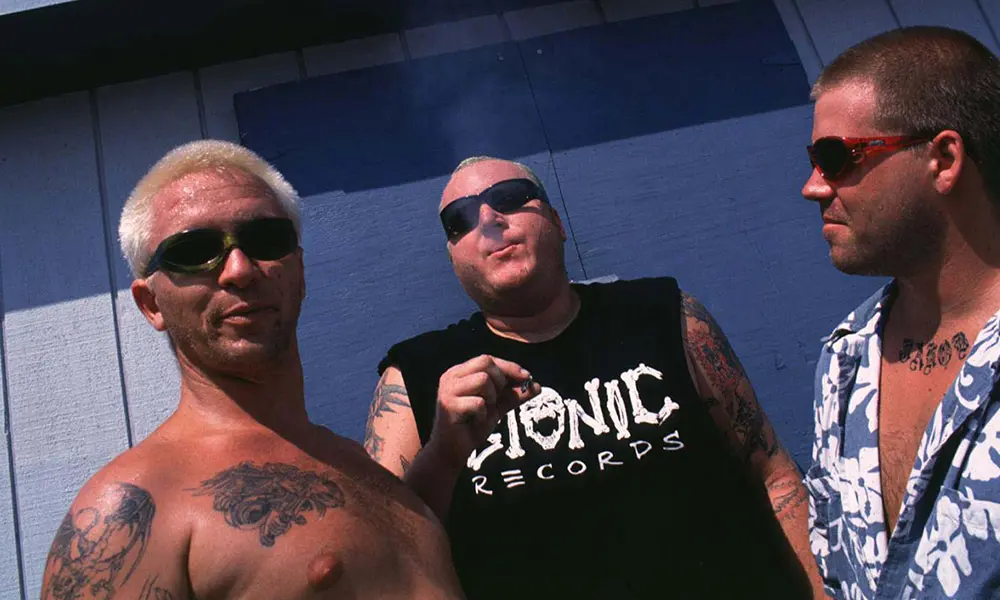 Long Beach favourites from back in the day, Sublime were a ska-punk and alternative rock trio based around the considerable charisma of frontman Bradley Nowell who died tragically young in 1996 aged just 28 on the eve of the release of the band's major label and eponymous debut, a third wave mash-up that won critical acclaim and brought focus to their previous work. All three albums from that initial period are available via MCA and in hindsight have been very favourably reconsidered with the Sublime album itself marked out as a significant milestone in 1990s rock by both Spin and Rolling Stone magazines.
A measure of Sublime's appeal lies in the fact that their reissued debut on Skunk Records has gone double Platinum. The follow-up Robbin' the Hood has achieved Gold status. Posthumous releases like Second-hand Smoke, a compilation with extra elements, did tremendous business. The Sublime Acoustic: Bradley Nowell & Friends has been likened to Nirvana's Unplugged sets. There are various other comps in the store, also the 3xCD/1DVD box-set Everything Under the Sun, comprised in large part of rare tracks from bootleg discs including several of their Bob Marley and the Wailers covers, also a maverick version of the Grateful Dead's 1974 classic "Scarlet Begonias" done after the manner of The Clash!
Idiosyncratic for sure, Sublime were probably misjudged to begin with, despite their tendency to court controversy. Eminently musical and varied their clever assimilation of samples and a magpie's liberty with other people's baubles, they were an ideal early Internet generation outfit.
Bradley Nowell, Floyd "Bud" Gaugh and Eric Wilson started out as a kind of collective with input from friends Michael Happoldt and Marshall "Ras MG" Goodman and probably never dreamed they'd end up selling over 17 million albums in the US alone. With their stoner mentality and love for reggae, ska and dub – laced with a generous side order of hip-hop, natch – they modelled themselves on the great 1970s JA bands, also Cypress Hill and the SoCal ska scene.
A self-financed cassette of demos broke them on the local grassroots movement, hepped up on zany humour and an independent spirit. Their 1992 debut 40oz to Freedom pulled in aural favours from past masters including Pink Floyd, Jimi Hendrix and the British 2-Tone groups while a raucous edge purloined from the Beastie Boys and Public Enemy added flesh to the bone. The album features six disparate covers, numerous samples and a pleasantly ramshackle bunch of originals of which "Date Rape" and "Badfish" are the standouts. The MCA version resurrected interest in their back catalogue and album #2 Robbin' the Hood brought in new fans intrigued by Sublime's version of Joe Higgs' "Steppin' Razor", done in Peter Tosh style with a sneaky sample of Steely Dan's "Do It Again" kick-starting their slow, hypnotic treatment. Recorded in cheap studios on downtime as well as band members' homes this is a real hybrid that manages to shoehorn a Gwen Stefani (No Doubt) guest appearance on "Saw Red" into a trip to Barrington Levy's "She's Mine".
Fusing their own approach to bits and pieces culled from Aswad, Jack Owens, Primal Scream, Mudhoney, Red Hot Chilli Peppers and others, Sublime kept this one lean and honest, refused to entertain any singles releases but took it all out to the rapidly growing fan base who lapped up the likes of "Cisco Kids" (where The Doors' "When The Music's Over" is sampled) and the outstanding "Boss D.J." Considering their limited personnel Sublime proved they could make a noise far bigger than the sum of their parts though they enlisted the assistance of tattoo artist and great friend Opie Ortiz, drummer Kelly Vargas and the turntable acumen of Marshall Goodman.
The budget was boosted for Sublime with the same scattergun intensity given a more polished sheen in Willie Nelson's Austin-based Pedernales Studio and Total Access Recording on Redondo Beach, CA (a facility sometimes used by veteran British producer Ken Scott).
The mainstream picked up on the new album, ironic considering that Nowell died from a heroin overdose in the month before release. As Abby Konovicj, MCA VP commented at the time "It's so unfortunate that Brad isn't here to see the way his music is being appreciated and accepted by the public. This is a very significant album in a significant time in music, and we're fortunate to have this music, though we're very unfortunate to not have one of the artists around that created it."
As is often the case when a much-loved rock figure dies in unfortunate circumstances interest in Sublime now took off. There were 4 and 5-star reviews, end of year and end of decade praise and huge 5 million-plus sales. This is probably the most logical place to discover Sublime and we recommend picking up the combo of original and 10th Anniversary Deluxe Edition. Produced alongside the noted arranger and composer David Kahne, a lynchpin of the modern techno-savvy West Coast scene the album also benefits from the input of guitarist Paul Leary (Butthole Surfers). Even the usually hard to impress Dean of Crits, Robert Christgau, jumped to the cause, making the very valid point that "Junkies who retain enough soul to create music at all are generally driven to put their brilliance and stupidity in your face. Nowell is altogether more loving, unassuming, good-humoured, and down-to-earth — or so he pretends, which when you're good is all it takes." Amen to that.
Cherish this disc anyway for such gems as "Santeria", the #1 "What I Got", "Wrong Way", "Caress Me Down" and "Doin' Time" whose impact backs up Sublime's role as inheritors of the Chilli Peppers and Nirvana mantle.
Look behind the inked up image and scramble over the occasionally clunkier examples of controversy and you discover a truly excellent band of musical brothers who took their craft far more seriously than one might imagine.
Additional recommendations are any of the comps mentioned in passing, also their Greatest Hits and the ever-reliable primer style 20th Century Masters: The Millennium Collection: The Best of Sublime.
Now considered to be key players in contemporary Californian music their legacy hasn't dimmed and in Brad Nowell, you'll find one of the true originals. Dig in.
Format:
UK English