Best Songs About Weed: 45 Marijuana-Themed Tracks
From stoner anthems to good-natured novelties, the best songs about marijuana are perfect for indulgers – or those with just a contact buzz.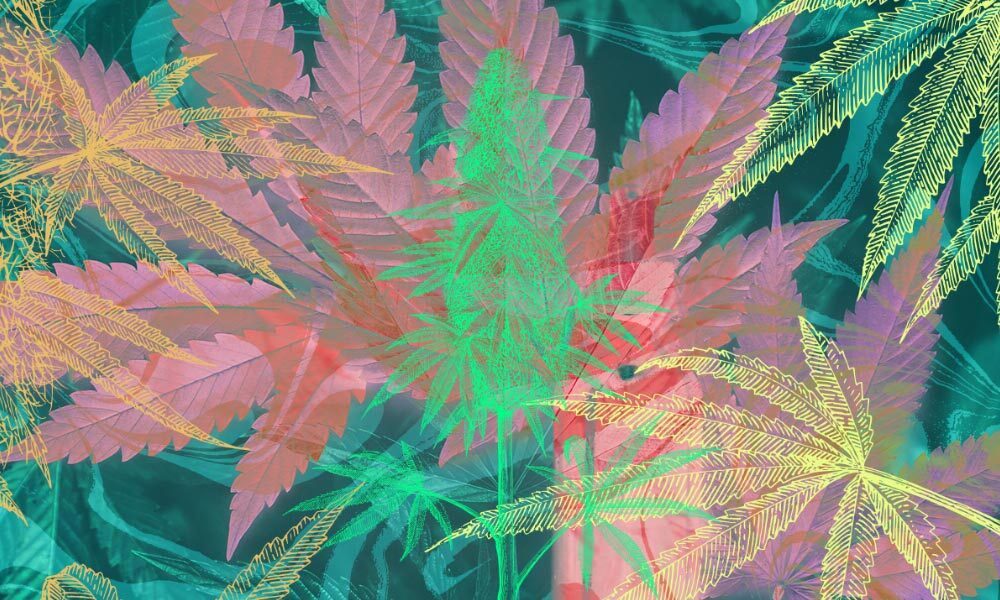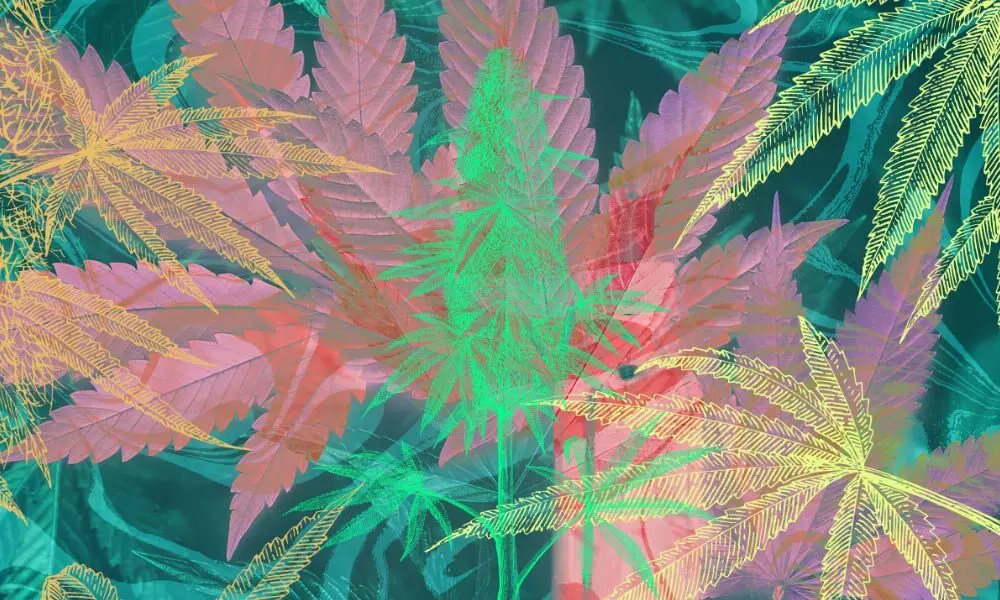 Ready to celebrate 4/20? Or even just 4:20 PM or AM? If you're feeling the spirit properly, you're probably in no shape to make a playlist yourself. So we've taken the liberty of picking the best songs about weed in music history – some explicitly in honor of marijuana, others clearly just inspired by the green stuff. We're hoping it provides a soundtrack for indulgers and a contact buzz for everybody else.
45: Toby Keith – Weed with Willie
After Toby Keith and songwriter Scotty Emerick first hung out with country legend (and professional toker) Willie Nelson, they were inspired to write this 2003 song. The tune celebrates (and bemoans) Nelson's notoriously strong herb – and the effects that it has on even the most seasoned smokers. As Keith recalls in the tune, "I'll never smoke weed with Willie again/In the fetal position with drool on my chin/We broke down and smoked weed with Willie again." – Sophie Smith
44: Ray Charles – Let's Go Get Stoned
Written by the best-selling songwriting team of Nickolas Ashford, Valerie Simpson, and Joshie "Jo" Armstead, "Let's Go Get Stoned" was first recorded by vocal group the Coasters in 1965, followed by country star Ronnie Milsap. But it was Ray Charles who made it a national hit, despite the subject matter. Released in 1966, the song went to No.1 on the R&B charts and landed in the Billboard Hot 100's Top 40. – Sophie Smith
43: Commander Cody and the Lost Planet Airmen – Seeds and Stems Again
Life can't get much worse for the subject of this 1971 song by country rockers Commander Cody and the Lost Planet Airmen. The man in question bemoans being broke and alone after his girlfriend leaves him for another man and his dog dies. To make matters worse, his weed stash is down to just useless seeds and stems – so he can't even get stoned. – Sophie Smith
42: Jefferson Airplane – Mexico
Released as a single in 1970, "Mexico" was Jefferson Airplane's lyrical protest against President Nixon and his efforts to curtail the entry of marijuana at the southern border (Operation Intercept). Despite being banned by many radio stations across the country, the song still managed to find success on the Billboard charts. – Sophie Smith
41: Cab Calloway – Reefer Man
Songs about weed certainly aren't a modern phenomenon. This 1932 jazz tune, first recorded by legendary bandleader Cab Calloway, was released a mere five years before the US made marijuana illegal. Formally titled, "Have You Ever Met That Funny Reefer Man," this J. Russel Robinson/Andy Razaf song was later recorded by punk band Murphys Law and swing revivalists Big Bad Voodoo Daddy. – Sophie Smith
40: Tone Loc – Cheeba Cheeba
While Tone Loc's chart-topping 1989 debut, Lōc-ed After Dark, was best known for hits like "Funky Cold Medina" and "Wild Thing," this West Coast hip-hop classic also includes gems like "Cheeba Cheeba." Backed by a hypnotic beat, Tone Loc confidently delivers a laid-back ode to the herb. – Sophie Smith
39: Steppenwolf – Don't Step on the Grass, Sam
1968's "Don't Step on the Grass, Sam," a track off Steppenwolf's aptly-titled sophomore album, The Second, found the psych rock band delivering pointed commentary on the US government's stance on marijuana (specifically, making it illegal and cracking down heavily on those who disobeyed those laws). – Sophie Smith
38: Paul McCartney and Wings – Hi, Hi, Hi
Released in 1972 as a double A-side (paired with "C-Moon"), "Hi, Hi, Hi" brought the vibes of a chilled-out vacation, the urgency of a new romance, and the hazy fog of a quality joint. It's no surprise that Paul and Linda McCartney were inspired to write the song while in sunny Spain…it's also not a shock that the single was banned in the UK for its double whammy of sexual innuendos and drug-related content. – Sophie Smith
37: Cheech & Chong – Up in Smoke
Comedy duo Cheech & Chong (Cheech Marin and Tommy Chong) rose to fame in the 70s through a series of best-selling albums, with much of their material centering around their love of Mary Jane. But it was their 1978 debut feature film, Up in Smoke, that was Cheech & Chong's pièce de résistance and established the genre of the stoner film. The title track, sung by the comedy duo, remains a classic from the soundtrack. – Sophie Smith
36: Little Feat – Don't Bogart that Joint
In 1968, blues rockers Fraternity of Man wrote "Don't Bogart Me" (known more famously as "Don't Bogart That Joint"). While the song gained initial fame from its appearance in the 1969 Easy Rider soundtrack, it became even more popular a decade later when Little Feat (featuring Fraternity of Man drummer Richie Hayward) covered it on their best-selling 1978 live album, Waiting for Columbus. As the title indicates, the song is an ode to smokers who take just a little too long to pass the joint along. – Sophie Smith
35: Kid Cudi – Marijuana
We've known Kid Cudi was into ganja from his very first mixtape, A Kid Named Cudi, where he dedicated a song to a strain of weed on "Maui Wowie," but with "Marijuana," he solidified his passion. The track, from Man on the Moon II: The Legend of Mr. Rager, is Cudi at his most clever, singing and rapping about his favorite green buddy. – Sam Armstrong
KiD CuDi - Marijuana (Music Video HD)
34: Damian Marley – Medication
Weed is part of the Marley family story. From Bob to Damian and Stephen, the male musicians descending from the legendary reggae star have long advocated marijuana as an herbal remedy with healing qualities. The world is finally catching up, but Damian was on this wave from the beginning, solidifying his bonafides with 2017's weed-inspired jam "Medication." – Sam Armstrong
33: Lil Wayne – Kush
"Kush" was abandoned as a part of the Carter III after it leaked, but luckily for weed smokers everywhere, the song made its way onto Wayne's now-legendary The Leak EP. The song came at the height of Wayne's power, as he used weed as a starting point to free associate on a number of entertaining topics. – Sam Armstrong
32: Ludacris – Blueberry Yum Yum
Luda knows what he likes. On 2004's Red Light District, he outlines his favorite type of weed (Blueberry Yum Yum), which is at its best when it's accented by a blueberry blunt wrap. Luda can make drying paint seem exciting, but when he gets going about the joys of weed, few have more fun on the mic than he does. – Sam Armstrong
31: Logic – Indica Badu
Logic's "Indica Badu" is a weed-heavy song that pays tribute to the euphoric and relaxing properties of the indica strain of marijuana, while also nodding to the godmother of neo-soul, Erykah Badu. It's hard to think of a more potent combo. – Sam Armstrong
30: Tom Petty – You Don't Know How It Feels
When Tom Petty first released "You Don't Know How It Feels," censors tried desperately to obscure what he was talking about. Some stations and channels would play "joint" backward when he sung, "let's roll another joint," while others would eliminate the word "roll." NO matter their efforts, though, it was hard to distract from what Petty meant. – Sam Armstrong
29: Kottonmouth Kings – 4-2-0
If you didn't know exactly what Kottonmouth Kings were discussing on "4-2-0," then you may have been born under a rock. If not, though, a listen to the classic weed song's first lines spell it out clear as day: "You know I got two states of mind – stoned and asleep/First I hit the sweet leaf, and then I have nice dreams." Must be nice. – Sam Armstrong
28: Wiz Khalifa ― Still Blazin
"Still Blazin" is a song about weed from Wiz Khalifa's most overtly weed-centric album, Kush and Orange Juice. The song finds Wiz – now a ganja entrepreneur – waxing poetic on the wonders of grass. He spits, "Still blazin, still blazin, still blazin/Cause ganja power it's so amazin/give me the strength and protection, keep praisin." Keep praisin', indeed. – Sam Armstrong
27: The Beatles – Got to Get You Into My Life
Though many LSD devotees of the 60s were convinced that "Got to Get You Into My Life" from Revolver was a song about a psychedelic experience, Paul McCartney confirmed that the song was nothing more than a cheeky ode to weed. It just goes to show: The Beatles were generations ahead of their time from the very beginning. – Sam Armstrong
26: Neil Young: Homegrown
Neil Young has two stoner anthems to his credit, "Roll Another Number For The Road" and this tune, possibly the only good-time songs to emerge during his "dark" era of Tonight's The Night and On The Beach. We went with "Homegrown" because it's still catchy after all these years.
25: Weezer: Hash Pipe
As long as Weezer's Rivers Cuomo has his hash pipe, there'll always be killer pop hooks and dry humor in store. The story goes that Cuomo isn't actually much of a stoner, and really wrote the song under the influence of Ritalin and tequila. But the song does nail a certain situation, where the right supplies are a must for attracting the opposite sex.
Weezer - Hash Pipe (Revised)
24: Method Man and Redman: How High
There aren't any outright weed references in this song, but the toking sounds (and the opening Hendrix quote) tell the story. Besides, how many not-stoned people would come up with the idea of sampling Silver Convention's disco nugget "Fly, Robin, Fly."
23: Dr. Dre: The Next Episode
As this list bears out, the canon of songs about marijuana is loaded with sunny sentiments and good-natured novelties. What Dr Dre and his associates (including Snoop Dogg and Nate Dogg, who guest on the track) managed was to put it in a tougher, more threatening context. For all the hot-button lyrics on this track, the closing "smoke marijuana every day" still managed to get censored for the radio edit.
Dr. Dre - The Next Episode (Official Music Video) ft. Snoop Dogg, Kurupt, Nate Dogg
22: Fats Waller: If You're A Viper
Perhaps the earliest, coolest (and most famous) reefer song in jazz, this was originated by gypsy-jazz violinist Stuff Smith in 1937 and was later cut by a host of others, most famously Fats Waller (though a female singer, Rosetta Howard, did it before him). Everybody shared the dream of "a reefer five feet long," but only The Manhattan Transfer version (on their very first album, Jukin') kept Smith's wording of the title: "If you'se A Viper."
If You're A Viper (2004 Remastered)
21: NRBQ: Wacky Tobacky
One of the most feelgood bands in history, NRBQ can zero in on the most fun aspects of any topic, and their marijuana song (an album opener, no less, on 1980's Kick Me Hard) was no exception. Opening with a blast of party horns and containing some sublimely goofy rhymes, it effectively sounds like everybody – the band, the engineers, probably the neighbors, and the delivery guy – were off their gourds.
20: Jim Stafford: Wildwood Marijuana
After busting one taboo with "My Girl Bill," Stafford managed a follow-up hit with this equally cheeky tune, perhaps the first Top 10 hit that was pro-pot with no ambiguity at all. Stafford was a genial enough personality to pull it off – and even got a network TV show soon after.
Wildwood Weed - Jim Stafford
19: John Prine: Illegal Smile
John Prine never wasted a minute of dry wit, and even though this is something of a party song, it also captured the paranoia of being a marijuana enthusiast in the early 70s, when a bit of indulgence could still land you in jail.
18: Neil Diamond: The Pot Smoker's Song
It's only fair that we include one anti-marijuana song on this list. Neil Diamond's tune (from his most odd album, 1968's Velvet Gloves And Spit) is nothing less than the Reefer Madness of music, alternating a chipper "Gimme some pot" chorus with spoken testimonials about various nightmares that befell addicts.
17: Afroman: Because I Got High
If this one were more serious, we could also list it as an anti-pot song; after all, the hero does himself a load of damage by staying high all the time. But as the accompanying video and general tone of the song makes clear, the best way of getting over those troubles is to get high some more.
Afroman - Because I Got High
16: The Ink Spots: That Cat Is High
Yes, songs about weed have been around for so long that America's first great jazz vocal group did one – a pretty jovial one, too, celebrating the fact that this particular cat is higher than a kite. The lyric only says he's been drinking, but the singers probably knew better. And since it was only 1938, whatever he was doing was completely legal.
15: Lana Del Rey: High By The Beach
The current queen of elegant decadence weighs in, in a suitably elegant and decadent way. In Lana Del Ray's case, getting high provides an escape from a destructive relationship, and one more sad thing to languidly contemplate.
Lana Del Rey - High By The Beach
14: Humble Pie: Only A Roach
This country-tinged tune (written and sung by drummer Jerry Shirley) tells the real-life story of how Humble Pie were busted for possession of a small amount of contraband just before a US tour, jeopardizing their chances of entering the country. Thus the singalong chorus: "Only a roach won't keep us from crossing no ocean!" As their live album Performance Rockin' The Fillmore attests, they made it.
13: The Selecter: My Collie (Not A Dog)
Probably for obvious reasons, there aren't a lot of fast, danceable songs about weed. But the 2-Tone ska bands were into it, too, and they weren't about to slow down just because of a lyric. "My Collie (Not A Dog)" by The Selecter is as jubilant as the rest of their Too Much Pressure album, with the usual shot of sexiness from Pauline Black's vocal interjections.
12: Cypress Hill: Hits From The Bong
Aside from a few references in Beastie Boys songs, Cypress Hill took the lead in bringing stoner consciousness into hip-hop, and this track introduces the deep bass and laidback groove that would become familiar in years to come. Before its release, bong hits were little more than a Cheech & Chong punchline; now they were forever a Cypress Hill punchline.
Cypress Hill - Hits from the Bong (Official Audio)
11: Rick James: Mary Jane
Granted, using the name to mean you-know-what was already a little old-fashioned by 1981. But Rick James works the double-entendre for all it's worth, turning Mary Jane into a woman that's super-freaky. Also, the line "Mary wanna play around" is still funny.
10: Dash Rip Rock: Let's Go Smoke Some Pot
One of New Orleans' favorite rock'n'roll bands had a leftfield hit in the mid-90s, when a song they'd been encoring with for years got on the radio. Based loosely on "At The Hop," the song pokes plenty of fun at hippies and their favorite bands, but does so good-naturedly enough that they didn't mind.
[Let's Go] Smoke Some Pot
9: Brewer & Shipley: One Toke Over the Line
Not necessarily a song about weed, but one that uses pot imagery about a certain situation. If you're "one toke over the line," you've had enough and need to move on. You've probably seen the hilariously wrong clip of the wholesome Lawrence Welk singers performing this tune on his TV show – a clip that Brewer & Shipley admitted that they later dug up and uploaded to Facebook themselves.
8: The Mighty Diamonds: Pass The Kouchie
One of the most infectious of all reggae odes to the herb, this song – appropriately – sounds both spiritual and good-timey. The version most people know is the hit by Musical Youth, but since they were all children, they cleaned it up to "Pass The Dutchie" and made it about a different kind of pot: the kind you cook in.
07: Luniz – I Got 5 On It
Luniz's "I Got 5 On It" is perhaps the most famous weed song of all time. The story of scoring a bag and hitting the liquor store has been played out across the country by teenagers and young adults for generations. It's as relatable as death and taxes. We all go through it. – Sam Armstrong
6: Peter Tosh: Legalize It
Of all the reggae songs about marijuana, this one is the clearest call to action. Peter Tosh waxes poetic about the good that marijuana can do, urges you not to criticize it, and promises "legalize it, and I will advertise it." Sure enough, he recorded public-service announcements for its legalization, which appear on the expanded CD reissue of the album. No doubt he'd be glad to see how far we've come.
Peter Tosh - Legalize It (Audio)
5: Sublime: Smoke Two Joints
The stoner theme of the 80s and early 90s, this song was as single-minded as it was hilarious (don't even bother trying to figure out how many joints the guy in the song wound up ingesting). It originally came about when Omaha reggae band The Toyes were hanging out in Hawaii and started feeling the spirit, but Sublime put a rockier spin on it in 1992. "Smoke Two Joints" has also been covered by half the high-school bands that ever played.
4: Willie Nelson: Roll Me Up And Smoke Me When I Die
Even though there wasn't a single fan who didn't know Willie Nelson loved his marijuana, it took him until 2012 (on April 20, naturally) to release a great song about it. Musically, it shows the scope of his appeal (you'd never get Snoop Dogg and Kris Kristofferson on the same record otherwise); lyrically, it's less a simple stoner song than a Willie-style existential treatise.
3: Bob Marley & The Wailers: Kaya
Not many people could make a poetic song out of a sentiment like "I need to get stoned because it's raining," but this beatific Bob Marley song – which changed the sentiment only slightly, to "Got to have kaya now, for the rain is falling" – is one of the more joyful moments in the later, politically charged stage of his career.
Kaya (1978) - Bob Marley & The Wailers
2: Bob Dylan: Rainy Day Women #12 & 35
Keep in mind that this is a Bob Dylan song, so the obvious meaning of the chorus line "Everybody must get stoned!" is only one of many. But it's surely the meaning that audiences have in mind when they shout along every time Dylan (or anybody else) plays it live.
Bob Dylan - Rainy Day Women #12 & 35 (Official Audio)
1: Black Sabbath: Sweet Leaf
The classic opener of their third album, Master Of Reality, "Sweet Leaf" took Sabbath away from occult themes and into territory where they really felt at home. It was arguably the first stoner metal song, and in some ways it's still the greatest one of all – both for the passion in Ozzy Osbourne's vocal (he even shouts "I love you!" at one point) and for the deathless thunder of Tony Iommi's riff. And, of course, for the greatest cough in rock'n'roll history.
Think we've missed any of the best songs about dope? Let us know in the comments section below. Looking for more? Discover the best psychedelic albums of all time.