Neil Diamond
The Brooklyn-born singer-songwriter has notched at least ten chart-topping singles over his fifty-year-plus career.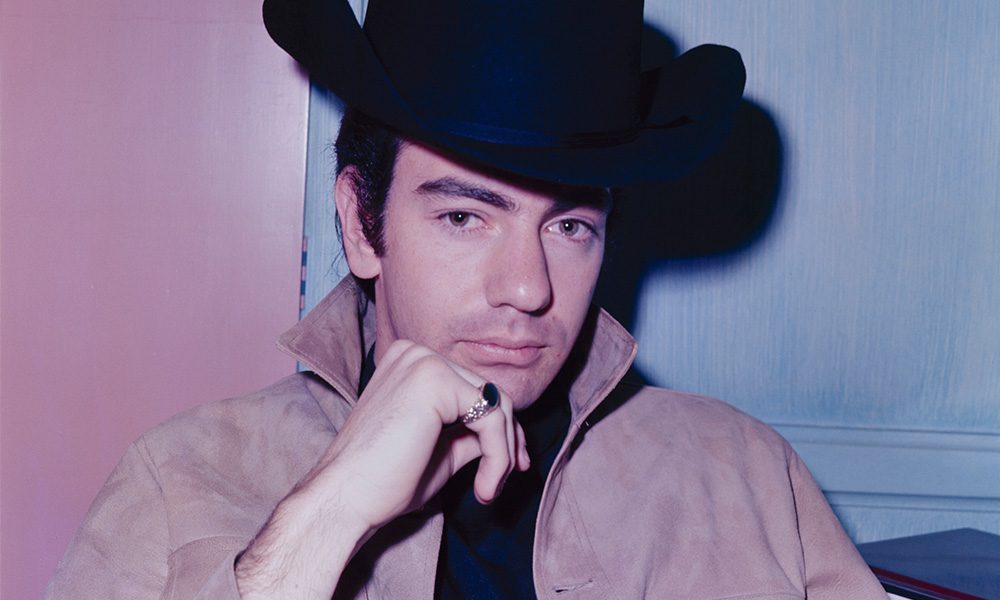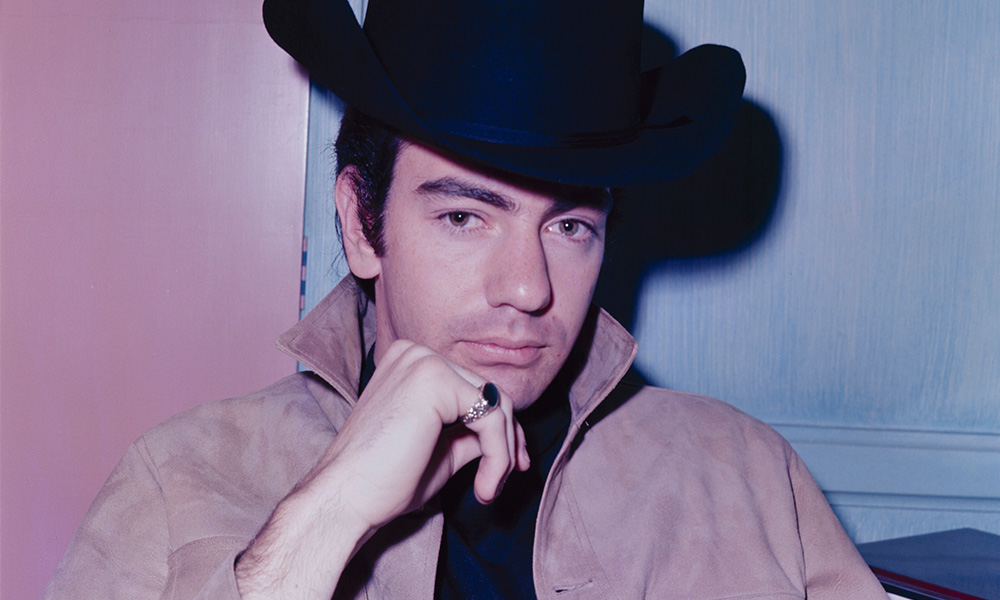 The great songsmith Neil Diamond has long been to the forefront of prevailing trends. Whether it is the groundbreaking world music strain of Tap Root Manuscript which he recorded 45 years ago, or in his classic urban pop hits like "Holly Holy" and "Sweet Caroline", or in his ability to render a show tune in a modern idiom, Diamond is a colossus. Truly iconic pretty much from the off he was too because while we now know he's sold over 125 million albums worldwide, Diamond spent his formative years penning ditties at the Brill Building in New York City for Jay and the Americans, the massively huge Monkees and other teenage heartthrobs. In fact, it isn't quite true to say he wrote to order for others because he always had his own career in mind but in latter years Elvis Presley, Deep Purple, Lulu, Cliff Richard and Urge Overkill would all benefit from the crafted brilliance of his first flush of youth. Having created a body of sit single work to pass muster with just about any other artist on the planet Diamond's own albums, in particular, his conceptual pieces in the 1970s, have all stood the test of time. Prolific but with inbuilt quality control, Neil rarely wastes a phrase or inflates a song beyond its natural time span. A master of economy but with a romantic surge in his voice he is also a beloved entertainer and live performer who can hold an audience in the palm of his hand whether he's reaching out to an in the round arena crowd or offering his touch and feel to a theatre or, should you be so lucky, a club event.
A survivor and a pioneer, Diamond is the embodiment of a special brand of American popular music in that he is a populist with a classic aesthetic. Often honoured, he has sung for presidents and for baseball crowds and built a fanatical base of followers across the globe. Neither a guilty pleasure nor a best-kept cult secret – impossible considering the time his discs have spent on charts – rather he is an American treasure.
Born Neil Leslie Diamond in Brooklyn, New York in 1941, Diamond might have pursued a career in academia or biology except that his songs started to filter into the network of independent labels and were deemed good enough to set him on a musical path in his late teens. His first albums were recorded for the Bang label before he moved into the plusher confines of the Uni stable, an imprint he revolutionised single-handedly. We're pleased to say that we have that area covered on our compilations – Up on the Roof: Songs from the Brill Building, The Bang Years 1966-1968 (The 23 Original Mono Recordings) and Play Me: The Complete Uni Studio Recordings…Plus! These give one an exact flavour of the quality and quantity of his earliest songs and also showcase his unflinching way with a well-chosen cover.
Brother Love's Travelling Salvation Show and Touching You, Touching Me would both go gold in 1969 when the hit "Sweet Caroline" swept over airwaves and brought millions of listeners to his side.
But the "New York Boy" of autobiography wasn't content to bask in reflected glory and Tap Root Manuscript bewildered the unwary with its fantastic use of African instrumentation and peachy pop writing in the shape of "Cracklin' Rosie". To that extent, Neil beat even Paul Simon to the line for audacity. The song "He Ain't Heavy, He's My Brother", though not by him became a signature tune that was covered by the Hollies. The album itself would go Platinum and so would the following year's Stones disc with producer Tom Catalano bringing amazing performances of "I Am… I Said" out of his charge while Diamond also applied himself to choice covers of Joni Mitchell, Randy Newman, Tom Paxton, Roger Miller, Jacques Brel and Leonard Cohen.
A generous artist then as now Neil's self-penned Moods (1972) and the live Hot August Night are significant pointers to his future direction that are considered masterpieces in the music business of their arrangements and all-round expertise in the rhythm and strings department. The latter was recorded at the Greek Theatre in Los Angeles and is especially recommended in its 40th Anniversary Deluxe edition where the original double album is considerably boosted. Since this contains such classics as "Girl, You'll Be A Woman Soon" (resurrected by Urge Overkill for one of Pulp Fiction's most shocking scenes) and all his mega hits to that date we'd say this is one of the finest live documents of the time and should grace any discerning collection.
Same goes for Jonathan Livingston Seagull, his Grammy Award-winning soundtrack to the film of the same name. As an example of Neil's popularity, this was a double Platinum smash despite the absence of any hit single and actually grossed more than the movie did!
Serenade and Beautiful Noise managed to filter Diamond through the easy listening and contemporary gauze without compromising him in either scope. He was simply beyond hip and performed now with input from the likes of Dr. John, Robbie Robertson (who produced Beautiful Noise), Garth Hudson and the cream of LA session land. He would also perform the track "Dry Your Eyes" with The Band at their famous farewell shows and this rendition appears in Martin Scorsese's documentary of that event, The Last Waltz, generally considered to be one of the best music films of all.
Soulful, adult yet approachable, Neil Diamond's next move was into American homes via TV specials. I'm Glad You're Here With Me Tonight (1970) finds him teamed with the great producer Bob Gaudio, mixing show tunes with classics like Brian Wilson's "God Only Knows" and Joni Mitchell's "Free Man in Paris" while maintaining the highest standards in sound and technology available at that juncture.
You Don't Bring Me Flowers benefits from the title cut being a duet with Barbara Streisand, the more atypical "Forever in Blue Jeans" and Gaudio's gentle guiding hand.
September Morn is a kind of return to roots outing for Neil but he switches tack entirely when he releases The Jazz Singer, a huge dramatic work that remains his biggest-selling disc at over 5 million copies sold and also a well-played item thanks to the inclusion of smash hits like "America", "Love on the Rocks" and "Hello Again".
Without indicating a creative hiatus Neil's next batch of albums fall into the category of being underrated at the time but re-evaluated favourably today. On The Way to the Sky, Primitive and Headed for the Future did slip through the net, that can't be denied but his collaborations on these albums with Burt Bacharach, Carole Bayer Sager, Stevie Wonder and David Foster ensure high-class entertainment.
That feeling persists with Hot August Night 11/NYC Live from Madison Square Garden where Diamond nails his roles as all-round show business guy, raconteur and creator of pops omnipotence.
The Best Years of Our Lives and Lovescape are right down the middle of the road, a pretty good place to be if you're in Diamond soled shoes and bear in mind he is now on a run of 18 straight Platinum, Gold and Silver awards – a phenomenal record.
The Christmas Album and the second volume by the same name will reach out to even more listeners eager to hear Neil tackle John and Yoko, Cat Stevens, Mel Torme and Irving Berlin – that's about everybody, right? Just to remind everyone of where he'd come in Up on the Roof: Songs from the Brill Building revisits his love affair with the set-up that nurtured him and features a lovely duet with Dolly Parton on "You've Lost That Lovin' Feeling", "River Deep", "Do Wah Diddy Diddy" and "Sweets for My Sweet" amongst other perennial goodies.
Live in America (1994) is an all-encompassing career overview capturing the man on the boards, his other natural milieu, while Tennessee Moon is an ambitious country album that places Neil alongside Waylon Jennings, Chet Atkins and Maverick Raul Malo for starters.
We're currently loving The Movie Album: As Time Goes By, a clever interpretation of the oldies but goodies syndrome that concentrates on well-loved film classics and gives them a Diamond coating. Here you'll find everything from Beatles and Sinatra to Fred Astaire and Hoagy Carmichael. A wondrous thing in all truth and one of Neil's very best projects.
The 5-CD Stages: Performances 1970-2002 is an exhaustive account of Neil's'; magnificent live shows across four decades in a fine box with an extra DVD and decent liner notes in the booklet. Even so, it's the next album, 12 Songs that will perk and pique interest since we find Neil being produced by Rick Rubin, lover of the esoteric cause. This disc will catapult Neil back into hipper circles, thanks to the undoubted Rubin effect, and become an album that would be talked about and also provide him with new media interest. Rightly so since it features members of Tom Petty's Heartbreakers, Brian Wilson and Billy Preston's last known recording.
Rubin repeats the trick of giving an artist a shot in the arm by devoting the same care and attention on Neil he'd given to the late Johnny Cash and Home Before Dark (2008) topped the US charts making Diamond the oldest artist to attain that slot until Bob Dylan overtook him. Check this out on the Deluxe version where there are a DVD and a bonus take on Dylan's "Make You Feel My Love" as well as interpretations of Harry Nilsson's "Without Her." This time sales were grand again but it was in the UK that we lapped it up the most sending the disc 2x Platinum. Then, bringing us bang up to date, we have Dreams from 2012, a sumptuous set of Diamond's favourites and boy, can he spot a great song? His souvenirs include Leslie Duncan's "Love Song", and Bill Withers' "Ain't No Sunshine", Nilsson's "Don't Forgot ±Me" and The Eagles' "Desperado". This man has got class!
As always with our key artists, there are various recommended collections and anthologies. For an overview, do try his All-Time Greatest Hits or The Best of Neil Diamond, but there are plenty of others to choose from, plus there are all his wonderful original albums too. We're reeling at the man's marvellous output – didn't even realise he'd accomplished so much. And you know what? He's still going strong and crackling the airwaves. Good work fella.
Max Bell