Paul Simon
Paul Simon is one of the most influential singer-songwriters of all time, with a songbook that's essential to American popular culture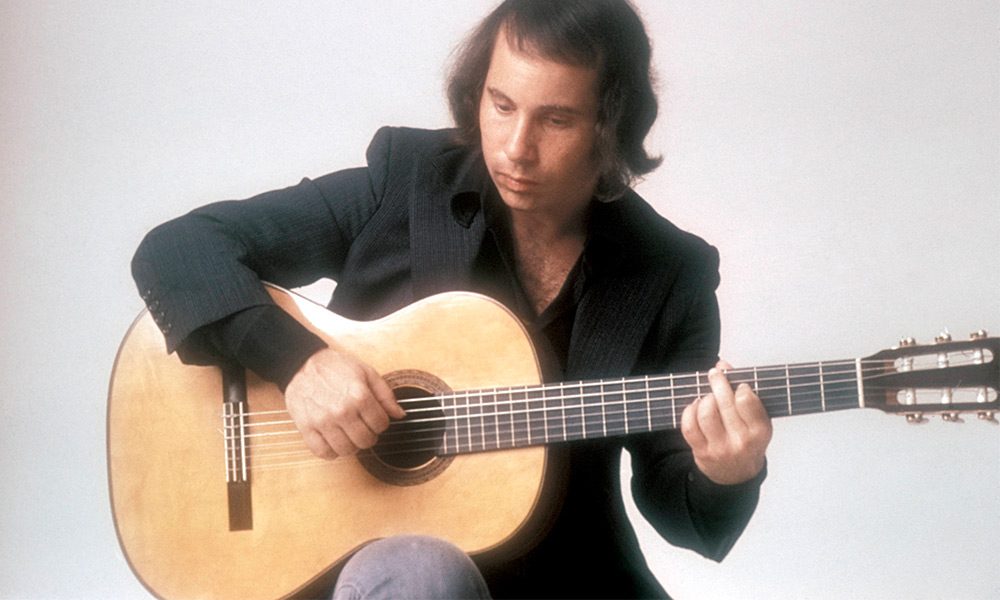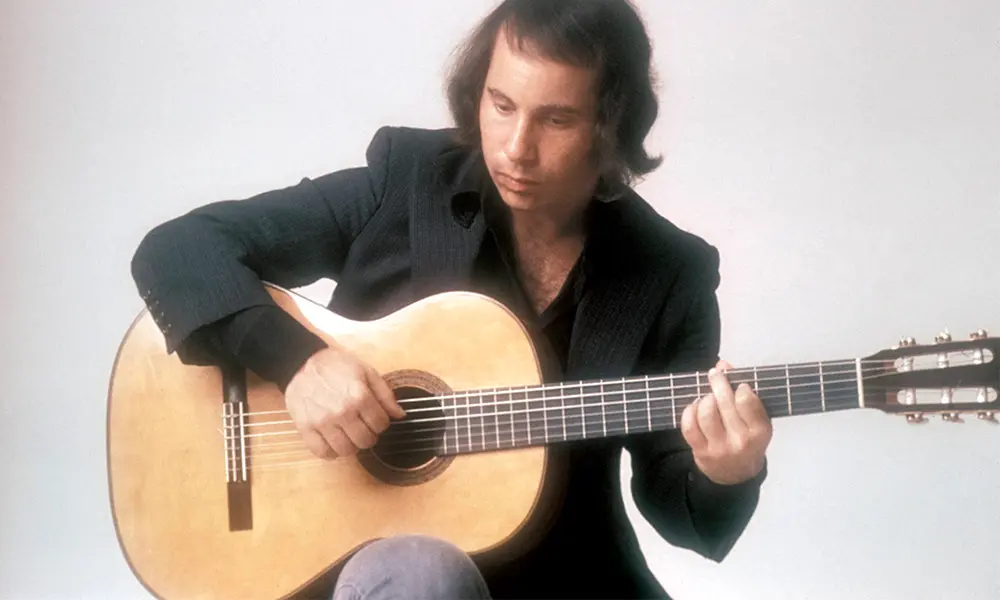 The legendary artist Paul Simon returns to our lives with his new album, Stranger To Stranger. Co-produced with his long-time musical partner Roy Halee, the album is packed with the kind of witty memorable melodies and lyrics that stand Paul apart from the rest. He describes the mood: "Sound is the theme of this album as much as it's about the subjects of the individual songs. If people get that, I'll be pleased." Simon says of his and Halee's experimentation on the album, "The right song at the right time can live for generations. A beautiful sound, well, that's forever. It's about making music that sounds old and new at the same time; music with a sense of mystery."
Pushing boundaries while keeping it all listenable is a key ingredient in Simon's illustrious career. He first came to prominence as part of the duo Simon & Garfunkel, with Art Garfunkel. Their fabulous legacy is for another time and place, but suffice to say they conjured up such memorable masterpieces as 'The Sound Of Silence', 'Mrs Robinson', 'America' and the evergreen 'Bridge Over Troubled Water', garnering countless honours – a Lifetime Achievement Award, a place in the Grammy Hall Of Fame; individual album presentations, as well as the prestigious BMI Icon, in 2005, for Mr Simon.
Paul is also the inaugural recipient of the Library Of Congress Gershwin Award (bestowed upon him in 2007), and was named among the Top 10 greatest ever songwriters by Rolling Stone magazine, who nailed Simon with affection: "The quintessential New York singer-songwriter, he switches between styles effortlessly with as much attention to rhythm as melody, a rare quality among artists who came of age in the folk era. Over the decades, his music has incorporated Tin Pan Alley tune craft, global textures, gentle acoustic reveries, gospel, R&B and electronic music, all without diluting his core appeal as an easeful chronicler of everyday alienation. Whether he's operating on a large-scale summing up our shared national commitments in 1973's 'American Tune', or writing a finely wrought personal reflection on lost love like 1986's Graceland, the same wit and literary detail come through. For the generation that came of age during the 60s and 70s, he rivalled Bob Dylan in creating a mirror for their journey from youthful innocence to complicated adulthood." Amen to that.
Typically self-deprecating, as the greatest artists tend to be, Paul once stated of his own talent, "One of my deficiencies is that my voice sounds sincere… I've tried to sound ironic. I don't. I can't. Dylan, everything he sings has two meanings. He's telling you the truth and making fun of you at the same time. I sound sincere every time." That's a deficiency?
As we will soon discover, music – and, occasionally, acting – have been a full-time occupation for this much-loved troubadour. Like those other carved-in-granite superstars Bob Dylan and Willie Nelson, Paul Simon is a cornerstone in American music; a force for good; a man with the kind of appeal that completely crosses borders, boundaries and generations. His older music resonates, his new stuff continues to captivate.
Born Paul Frederic Simon, in Newark, New Jersey, in October 1941, Paul Simon is more properly associated with the New York locale. His family moved to the Kew Gardens Hills area of Flushing, Queens, in 1945, and from a very young age the boy was listening to The Everly Brothers, Woodie Guthrie and Lead Belly, absorbing the wide patina of blues, folk, jazz and contemporary pop via his own record collection and the plethora of emergent radio stations. A school friend of Art Garfunkel, the pair teamed up when they were both 11 years old, starting out on a friendship that blossomed into their early teens as Tom & Jerry.
Paul might have toyed with the idea of entering the law profession, but his first love, rock'n'roll, won out. Early releases on Amy Records were trumped by a successful audition for Columbia, whose then executive, Clive Davis, signed the boys to an album contract and insisted they use their surnames, rather than the rinky-dink Tom & Jerry. Their debut, Wednesday Morning, 3AM, was but a modest success, so, like any aspirant minstrel, Paul packed his case and his guitar, and moved to England in 1964, playing the folk clubs and coffee houses in London and beyond. Famously, he also recorded his solo debut, 1965's The Paul Simon Songbook, at Levy's Recording Studio, situated at 73 New Bond Street. That auspicious moment included 'I Am A Rock', 'The Sound Of Silence', 'A Most Peculiar Man' and 'Patterns': all gorgeous examples of folk-rock that would soon be revived and improved in the duo with Art. Coming into contact with the aspirant English and Scottish folkies such as Bert Jansch, Davy Graham et al, Simon knew he had to be on top of his game.
To fast-forward: when Simon & Garfunkel decided to split up, Paul spent some time teaching songwriting classes at New York University (he was a nervous professor by all accounts), before relocating to San Francisco, where he teamed with console wizard Roy Halee to begin work on his second solo work, Paul Simon. Released in early 1972, this was a major triumph of the highest calibre and includes the epic 'Mother And Child Reunion' alongside the irrepressibly groovy 'Me And Julio Down By The Schoolyard'. Among the guest players were Hal Blaine, Charlie McCoy and Stéphane Grappelli, whose presence gives an indication of the breadth of Simon's musical knowledge – everything from LA slick to Nashville cosmic to Hot Club De France with soulful female backing, New York chutzpah and, as always, the kind of attention to detail one associates with the very best – Steely Dan, say. (That's no fanciful comparison: the Dan's Donald Fagen was, and remains a major Simon fan.)
There Goes Rhymin Simon' took Paul to the Deep South, namely Jackson, Mississippi, and Muscle Shoals, Sheffield, Alabama, but he also returned to London for some later production work in 1973. Again, the wide-ranging sounds encompass Dixieland ('Take Me To The Mardi Gras'), gospel ('Loves Me Like A Rock') and quintessentially smart pop songs ('Kodachrome') as well as the classic 'American Tune', a song that's been covered in various degrees of glory by Willie Nelson, Eva Cassidy and Ann Wilson, among many others. Once again, the cast list is staggering: Allen Toussaint (horn arrangements on 'Tenderness'); rock-solid bass from David Hood; guitarists like David Spinozza, Cornell Dupree and Pete Carr; and strings provided by Quincy Jones on 'Something So Right'. This is all set within a golden age of US music-making.
Paul Simon In Concert: Live Rhymin' (1974) is a natural adjunct to the studio disc and is also a virtual greatest (super) hits set with the accent on the gospel (check Simon's version of the Andraé Crouch piece 'Jesus Is The Answer') and South American pop in the guise of 'El Cóndor Pasa (If I Could)'.
The following year's Still Crazy After All These Years gained Paul two long-overdue Grammy Awards: Album Of The Year and Best Male Vocal Performance. The key moments are the title track, the ambitious and slippery '50 Ways To Leave Your Lover' and the return of Garfunkel for 'My Little Town', one of the so many songs in Simon's armoury that deserve to be rediscovered.
Following Greatest Hits, Etc, Simon gathered his thoughts before returning with One-Trick Pony in 1980. After a relative hiatus, this disc was greeted with unanimous acclaim and much fervour from the fans. Entitled after the movie of the same name (in which Simon also starred; check it out for many reasons, notably Lou Reed in the role of Simon's hapless producer Steve Kunelian), the album is ripe for a new appraisal. A properly East Coast affair, with two tracks recorded at the Agora Theatre in Cleveland, Ohio, this is one to rediscover for such goodies as 'Late In The Evening' and 'Long, Long Day', a collaboration with Patti Austin.
Not to be outdone by the new wave, our hero took stock again and emerged with Hearts And Bones in 1983, sometime after the legendary Simon & Garfunkel reunion, aka Concert In Central Park.
Following a dispute with his pal Garfunkel, Simon removed Art's contributions to the album – though reconciliation would arrive. It's a sterling set in any case: track down 'The Late Great Johnny Ace' and marvel at contributions from stellar musicians, including Chic's Bernard Edwards and Nile Rogers, drummer Steve Gadd, and guitarists Dean Parks, Al Di Meola, Eric Gale and Sid McGinnis. Also note that Simon himself was up to speed with the latest tech, and introduced programming, synthesisers and Synclavier to boost his sonic range.
Despite some personal low points, Paul rediscovered his mojo when he encountered the infectious sounds of the South African township style. He and Roy Halee decamped to Johannesburg in New Year of 1986 and completely changed his modus operandi for the gold-standard Graceland. He said at the time: "My typical style of songwriting in the past has been to sit with a guitar and write a song, finish it, go into the studio, book the musicians, layout the song and the chords, and then try to make a track. With these musicians, I was doing it the other way around. The tracks preceded the songs. We worked improvisationally. While a group was playing in the studio I would sing melodies and words – anything that fit the scale they were playing in."
"They" were no lesser talents than Ladysmith Black Mambazo, Youssou N'Dore and Lesotho musician Tao Ea Matsekha. This heady commingling of American-style country with authentic South African roots music won all concerned the critical acclaim that made Graceland a shoo-in for Album Of The Year at the 1987 Grammys.
An aesthetic and visceral triumph, Graceland includes the wondrous 'Diamonds On The Soles Of Her Shoes', 'The Boy In The Bubble', 'You Can Call Me Al', 'Under African Skies' and 'Homeless'. Discover without further ado. The potent vitality of the African participants is further enriched by such players as Adrian Belew (Talking Heads, David Bowie, Frank Zappa, Nine Inch Nails, King Crimson), The Everly Brothers, Linda Ronstadt and Tower of Power's Lenny Pickett. The full album became the sound of the year.
For The Rhythm Of The Saints, Simon broadened his love for world music by recording with South American musicians, conjuring a heady blend of world beat, jazzy pop and percussively persuasive items such as 'The Obvious Child' and 'Proof'. Again, it pays to read the small print: JJ Cale participates, as do Ringo Starr, Hugh Masekela and Fabulous Thunderbird Kim Wilson on harmonica.
The collaborative Songs From The Capeman, co-penned with Trinidadian poet and author Derek Walcott, is one of those that slipped through the net, but now deserves discovery. Likewise, 2000's You're the One and the well-kept secret of Surprise, from 2006. The latter saw Simon working with Brian Eno and recording again in London, Nashville and New York.
After that relatively minimalist release, Paul went all bells-and-whistles (literally and figuratively) for So Beautiful Or So What. Swapping ideas with former accomplice Phil Ramone, he entertained us richly with a Hollywood-meets-West Africa disc that finds space for wife Edie Brickell, neat samples of the Golden Gate Jubilee Quartet, "found" sound in the shape of an old sermon, and a well presented sleevenote courtesy of Elvis Costello. With touches of bluegrass recorded at Tony Bennett's New Jersey studio, there's a free and easy atmosphere at play here.
In more recent months, Paul wrote the theme song for Louis CK's 2016 TV web series Horace And Pete, starring CK and Steve Buscemi, with Alan Alda as the grouchy, sweary bartender. It's something of an anti-Cheers, populated by darkly mordant characters ready to argue the toss over everything from sports to politics. Simon's contributions can be heard at the beginning, the intermission and at the end, where he sings his lyrics over the closing credits. "Hell no, I can't complain about my problems/I'm OK the way things are/I pull my stool up to the bar/At Horace & Pete's/Sometimes I wonder why do we tear ourselves to pieces/I just need some time to think/Or maybe I just need a drink/At Horace & Pete's." It's a sweet contrast.
And so to the current Stranger To Stranger, proudly released on Concord Records via UMG.
Working now with Italian electro-dance boss Clap! Clap! (aka Cristiano Crisci), and reunited with Roy Halee, this is another groundbreaking release that shows us how Paul Simon has managed to keep abreast of the times. A character-led album with conceptual unity, this new disc features the witty 'Wristband' and the typically looping loveliness of 'Cool Papa Bell', more of that High Life and street sass that he's famous for, the sounds of silence and everything in between that means old-school pop and ambitious experimentation. Very few other artists can accomplish this.
Somewhat inspired by music theorist Harry Partch, Paul located custom-made instruments like Cloud-Chamber Bowls and the Chromolodeon. It all adds to a tour de force. Paul describes the debt to Partch: "He had a totally different approach to what music is and had to build his own instruments so he could compose on a microtonal scale. That microtonal thinking pervades this album."
The album debuted at No.1 on the UK charts, making Paul Simon the oldest male solo artist to achieve that feat; in America, it was his highest-charting album since Graceland. Check out the deluxe edition, which contains a duet with Dion Di Mucci on 'New York Is My Home'.
Better still, Paul Simon shows no signs of letting up. Still touring, and with an absolute wealth of the best in the American Songbook at his disposal, he is bound to thrill and challenge – and, ultimately, to delight his legion of followers. He is the American tune master, a bridge over troubled water. An essential discovery.
Max Bell
Format:
UK English