Best Vocal Duos Of All Time: The 11 Greatest Musical Pairings
You only need two voices to make a unique blend and you'll be rewarded with hits. But are you in harmony with our pick of the best vocal duos of all time?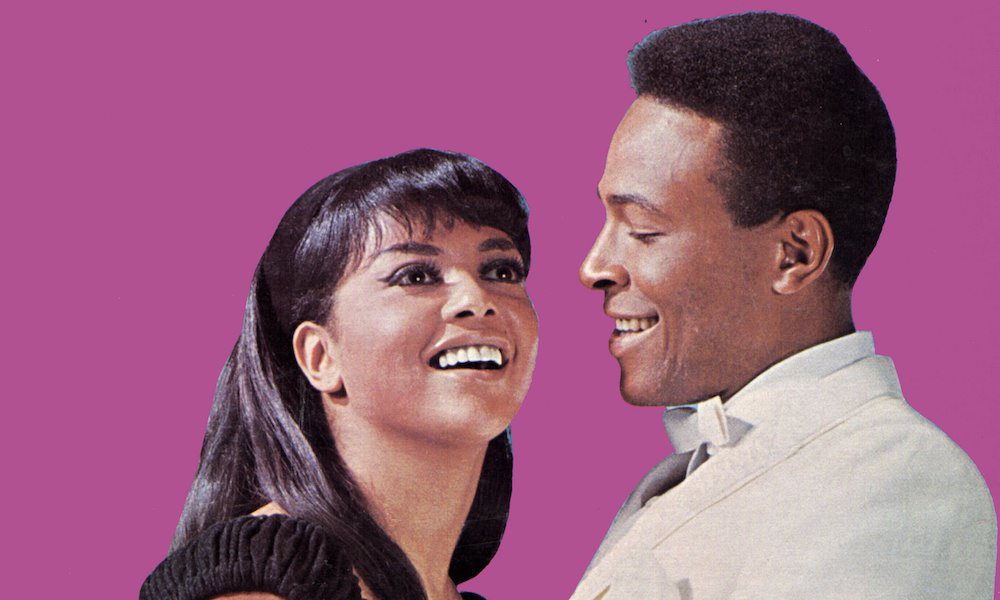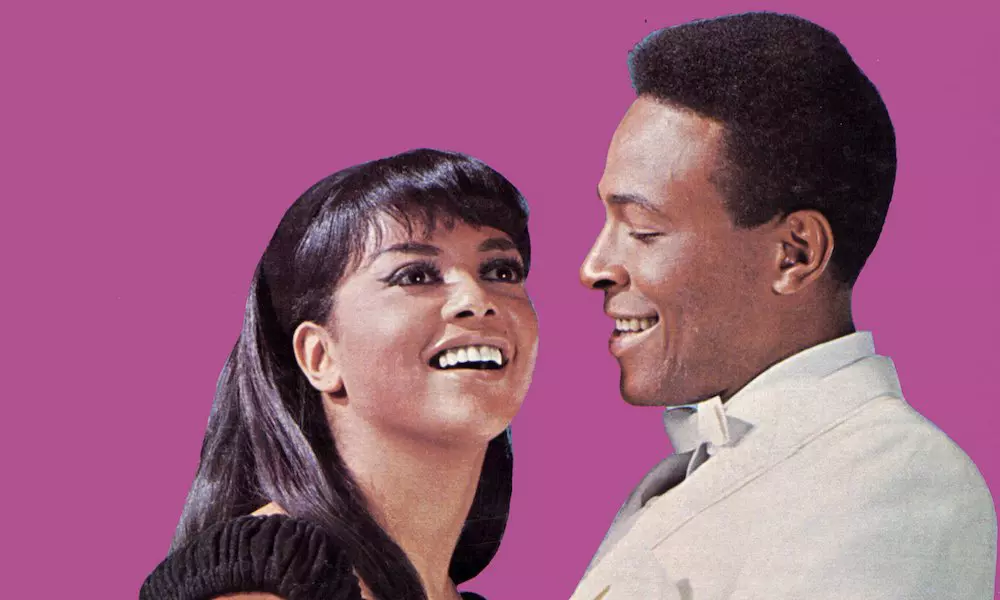 As a very famous song put it: it takes two, baby. All you need are two voices to make a unique blend and you'll be rewarded with unforgettable, definitive recordings of evergreen songs. Have any vocal duos ever bettered the Marvin Gaye and Tammi Terrell version of "Ain't No Mountain High Enough"? Or given "You've Lost That Lovin' Feelin'" more heartache than Bill Medley and Bobby Hatfield did as The Righteous Brothers? We can't think of any, but what we have done is thought up a list that goes one louder than the average Top 10, in order to bring you the 11 best vocal duos of all time.
Are you in harmony with our picks? Or do you think there's some discord here? Let us know if you agree with our pick of the best vocal duos.
1: The Righteous Brothers
They weren't brothers, nor were they monks. But soulful singers Bill Medley and Bobby Hatfield acquired their name when an African-American audience started yelling "Righteous, brothers!" at one of their gigs.
The Righteous Brothers, from California, cut a dozen singles with just one hit, the raucous R&B rave-up "Little Latin Lupe Lu," until Phil Spector began producing them in 1964. He created "You've Lost That Lovin' Feelin'" first time out – the most-played song on US radio and TV of the 20th Century. But these guys were not Spector puppets: "Unchained Melody," their second best-remembered record, was produced by Medley while Hatfield handled vocals.
"Ebb Tide" (1965) and "Soul And Inspiration" (1966) kept them in the public eye among the best vocal duos, and though they parted in '68, they reconvened in 1974, scoring three hits, and their oldies continued to chart sporadically worldwide, notably "Unchained Melody," after it was used in the romantic movie Ghost. Hatfield passed away in 2003 but, singing with a new "sibling," Bucky Heard, Medley has kept the tradition going.
Selected track: "You've Lost That Lovin' Feelin'" (1964)
You've Lost That Lovin' Feelin'
2: Carpenters
Karen Carpenter was their signature voice, her keyboard-caressing brother Richard had the production nous to illuminate her talent – and, though Carpenters may not initially be seen to sit among the best vocal duos, Richard sang well himself. Intimacy was key to their sound: Richard miked Karen so closely, you could hear her every breath. Theirs wasn't music for the kids, so they signed to A&M, which specialized in sounds to soothe stressed adults.
1970 saw their big breakthrough with "(They Long To Be) Close To You." Its lush arrangement, laden with harmonies like cream on milky coffee, set the tone for "We've Only Just Begun," "Rainy Days And Mondays" and numerous further hits. Critics who called them anodyne had tin ears: the fuzzbox guitar solo at the end of "Goodbye To Love" (1972) was a wild coda to a song of total despair. Their albums sold millions – the compilation The Singles went seven times platinum in the US, and when Karen died, in 1983, pop lost a beloved talent.
Selected track: "Rainy Days And Mondays" (1971)
3: Marvin Gaye And Tammi Terrell
A lot of vocal duos are dreamed up in record company marketing departments as a way of stretching careers or to raise a duettist's profile to that of their partner. However, some have chemistry: Marvin Gaye And Tammi Terrell are the perfect example of having what it takes to become one of the best vocal duos in history.
Motown great Marvin had two musical foils, Mary Wells and Kim Weston, before he teamed with Tammi. This time it was different. Producer-writers Ashford & Simpson were also one of the top male-female vocal duos of the day, so knew what worked for Marvin and Tammi. Their dozen hits started with 1967's inspired "Ain't No Mountain High Enough" and ended with the perfect 1969 pop of "The Onion Song." Alas, Terrell fell seriously ill towards the end of their run, and her tragic death at the age of 24, from a brain tumor, upset Gaye so badly that he withdrew from public appearances for two years. He eventually tried one further microphone job share with Diana Ross, but his musical heart belonged to the lost Tammi.
Selected track: "Ain't No Mountain High Enough" (1967)
Ain't No Mountain High Enough
4: Simon And Garfunkel
The small dark-haired one wrote the songs, and the tall fair one supplied the stratospheric harmonies. Paul Simon and Art Garfunkel first hit at the age of 15 with the Everly Brothers-apeing "Hey Schoolgirl" – under the name of Tom & Jerry! Perhaps, thankfully, further releases bombed.
In 1963, singing folk in New York City's clubs, they signed to Columbia, cutting Wednesday Morning, 3AM, their spartan debut album. It flopped, so Simon played the UK folk circuit and released a solo LP, The Paul Simon Songbook, in 1965. Meanwhile, in the US, producer Tom Wilson saw the potential of a track from Wednesday Morning, 3AM, "The Sound Of Silence," and added rock instrumentation. Simon disliked it, but the record topped the US chart – and the sound of one of the most iconic vocal duos was cemented.
The pair surrendered to the electric inevitable, re-recording songs from Simon's solo album for Sounds Of Silence. "Homeward Bound" and "I Am A Rock" made them chart mainstays in '66, and Parsley, Sage, Rosemary & Thyme went multi-platinum. The conceptual Bookends delivered "Mrs Robinson," a groovy satire featured in the landmark movie The Graduate.
Bridge Over Troubled Water, released in January 1970, sold 25 million copies. However, the duo split in acrimony and, despite one 1975 single and a handful of shows, it was permanent. Simon admitted: "Arthur and I agree about almost nothing." But from such disharmony came sublime adult rock of the most harmonious kind…
Selected track: "A Hazy Shade Of Winter" (1968)
5: Richard And Linda Thompson
The foremost couple in British folk during the 70s, Richard And Linda Thompson's career was studded with lovely records that ensured their place among the best vocal duos of the era. In 1971, Richard left Fairport Convention, the London folk-rock pioneers he'd co-founded, and released Henry The Human Fly, his debut solo LP, in 1972. His girlfriend, Linda Peters, sang on the sessions, and they married that year. Their debut duo album, I Want To See The Bright Lights Tonight, appeared in 1974. Full of Richard's deep, dark songs, it was not an overnight sensation, but its reputation steadily grew. Richard's guitar playing was luminous, the atmosphere intimate, and their voices blended beautifully.
Hokey Pokey (1974) followed, with Richard's weather eye trained on the unsatisfactory aspects of modern life. By the time it was released, the Thompsons had moved to a commune dedicated to Sufi Islam. Pour Down Like Silver, their third album, a more spiritual affair, was produced after their religious leader reportedly told Richard he should quit making music.
First Light (1978) featured US rock musicians, which didn't altogether work out, though Sunnyvista and Shoot Out The Lights (1982) were strong records. The couple split before the latter was released, leaving behind some of the greatest folk-rock of the era, full of heart and intelligence.
Selected track: "I Want To See The Bright Lights Tonight" (1974)
6: The Everly Brothers
Don and Phil Everly grew up in Shenandoah, Iowa. As teenagers they signed to Cadence in '57, hitting with "Bye Bye Love," which boasted punchy acoustic guitar chords, a strutting rhythm and tight two-part harmonies. The Everlys had delivered their signature sound in one dazzling tune composed by Felice and Boudleaux Bryant, and the performing and writing duos stuck together a while, creating "All I Have To Do Is Dream," "Wake Up Little Susie" and "Bird Dog" – songs that laid the template for many vocal duos to come. Don, the elder Everly by two years, also emerged as a strong songwriter, with "(Till) I Kissed You" hitting No.4 in 1959 and "Kathy's Clown," penned by both brothers, making No.1 the following year.
Their hits continued until 1962, but the duo – indeed, many of the best vocal duos – seemed dated when The Beatles arrived. However, the Everlys still produced vital records. Beat And Soul (1965) featured the self-penned, resentful "Man With Money," and that year their "The Price Of Love" hit in the UK. Two Yanks In England (1966) was two-way traffic: backing group, 60s pop stars The Hollies, were indebted to their harmonies. Their Songs Our Daddy Taught Us (1958) influenced 60s folk music, and Roots (1968) was a foundation of country-rock.
Selected track: "The Price Of Love" (1965)
The Price of Love (2003 Remaster)
7: Sam & Dave
One of the best vocal duos in soul music, Sam Moore and Dave Prater were not called "Double Dynamite" for nothing. These Southern soul singers delivered the goods both on record and in a hot-steppin' show that had audiences sweating as much as the performers did. United on the Southern gospel circuit in the early 60s, Dave handled the growling baritone and Moore the sweet tenor. They joined Atlantic in 1965, which turned them over to Stax, the Memphis soul label. It took Isaac Hayes and David Porter, their writing and production team, a couple of singles to get their measure, then the likes of "You Don't Know Like I Know," "Hold On, I'm Comin'," "You Got Me Hummin'," "Soul Man" and "Soothe Me" enraptured fans in both the US and Europe. When Atlantic and Stax's deal foundered in 1968, the duo started to struggle, but the superb "Soul Sister, Brown Sugar" proved right on the money. The pair parted in the summer of 1970, making only occasional appearances together afterwards. The pity is, they disliked each other intensely. Yet night after night they stole the show from more celebrated performers. Dave died in 1988; Sam Moore remains a wonderfully expressive singer.
Selected track: "Soul Sister, Brown Sugar" (1968)
8: The Louvin Brothers
Charlie and Ida Louvin earn their place among the best vocal duos thanks to an innovative sound that resonated through pop for decades, yet fans of the acts they influenced, such as The Everly Brothers and The Byrds, probably never heard them. Real name Loudermilk, the Louvins adopted their stage name in 1940. Raised as Baptists, their gospel songs preached hellfire, but they weren't above applying their talents to earthier country material.
They cut three gospel singles for MGM, including "The Great Atomic Power" (1952), which wondered whether you were spiritually sorted should death rain upon America. Their 1959 album Satan Is Real portrayed them singing the Lord's praises in front of a cardboard Beelzebub, but they were no saints. Ira was a boozer with a short fuse, and sometimes smashed his mandolin on stage. His third wife, Faye, shot him repeatedly after he tried to strangle her with a cable. Both survived.
Signed to Capitol, the brothers begun a seven-year Country charts run in 1956 with "When I Stop Dreaming." Their career terminated when Ira and fourth wife, Anne, were killed in a road accident after a Missouri gig.
Highly accomplished vocalists, The Louvins helped spark the close-harmony sound of vocal duos, which The Everly Brothers made popular. The Byrds were fans, and on their pioneering country-rock album, Sweetheart Of The Rodeo, they covered the Louvins' "The Christian Life." In 2015, their impact was recognized with a Lifetime Achievement Grammy Award.
Selected track: "I Don't Believe You Met My Baby" (1956)
Louvin Brothers - I Don't Believe You've Met My Baby
9: The Cochran Brothers
Eddie Cochran was one of the first truly great rock guitarists, emerging fully-formed in 1955 and writing superb songs to boot. How? Because he'd served his apprenticeship with his "brother" Hank, as The Cochran Brothers. Hank was no more Eddie's brother than Hogwarts is a kindergarten, but they shared a surname, a coincidence that tickled them both when they met at a concert in California. Hank was a talented songwriter and Eddie a handy guitar-slinger, and they released gritty hillbilly groovers with an easy-going style. "Teenage Cutie," "Tired And Sleepy," "Slow Down": here was rock'n'roll before most people had heard of it. They cut four singles across 1954-55, then Eddie signed a solo contract, appeared in the 1956 movie The Girl Can't Help It, and the rest is history. Hank went on to pen hits for Patsy Cline, Burl Ives and Mickey Gilley.
Selected track: "Tired And Sleepy" (1955)
10: Wham!
If Wham! hadn't been so handsome, they might be thought of as one of the most interesting pop phenomena of the 80s, singing near-protest songs that were somehow happy. London lads George Michael and Andrew Ridgeley, formerly of ska-craze also-rans The Executive, released their debut single as Wham!, "Wham Rap! (Enjoy What You Do)," in the summer of 1982. It cast them as kids out for a good time in spite of tough times, and "Young Guns (Go For It)" continued the theme. Pop pandemonium arrived thanks to "Club Tropicana," and people began to notice the talent of George Michael, their writer, lead vocalist and producer. In 1984, "Careless Whisper" became his debut solo single (which Ridgely had co-written), and Wham! dropped "Wake Me Up Before You Go-Go," "Freedom," and "Last Christmas"… all massive hits.
1985 saw a No.1 with "I'm Your Man," but Wham!'s creative force was tiring of being a teen pop idol. "The Edge Of Heaven" and a somewhat bleak "Where Did Your Heart Go" marked their final bow, in 1986, and apart from occasional guest spots from Ridgely at Michael's concerts, Wham! were one of the few best vocal duos true to their divorce.
Selected song: "Freedom" (1984)
Wham! - Freedom (Official Video)
11: The Proclaimers
Indie music had a number of pairings that could make a claim to being among the best vocal duos but the biggest was The Proclaimers, Scottish twins who took their heartfelt, irresistibly catchy sound to the world.
Craig and Charlie Reid hit the road with their two-man acoustic sound in 1983, when they were 21. This Is The Story appeared in 1987, and Gerry Rafferty (of "Baker Street" fame) saw the potential of one of its songs, "Letter From America," producing a new cut of it with a band. It hit No.3 in the UK. "I'm Gonna Be (500 Miles)" scored in '88, and "Sunshine On Leith" also charted. The Proclaimers' concerts became celebrations: fans adored their total commitment and emotive earworm songs.
As they began to fade in the UK, the twins took off in the US, with "I'm Gonna Be (500 Miles)" hitting No.3 in 1993 when it featured in the movie Benny & Joon. The second half of the 90s was a leaner period, but when comedians Peter Kay and Matt Lucas sung a new version of "500 Miles" with them for Comic Relief, in 2007, it topped the UK chart, cementing The Proclaimers' permanent place in pop.
Selected track: "Sunshine On Leith" (1988)
The Proclaimers - Sunshine On Leith (Official Music Video)
Honorable Mentions
Jan & Dean
Sonny & Cher
Outkast
Mel and Tim
Peaches & Herb
Chad & Jeremy
Hall & Oates
Eric B. & Rakim
Looking for more duo love? Check out our list of the greatest duets of all time, including tracks by John Travolta & Olivia Newton-John, Michael Jackson & Paul McCartney, James Ingram & Patti Austin, Donny Hathaway & Roberta Flack, and much, much more.
Think we missed one of the greatest vocal duos of all time? Let us know in the comments below.