Brian Eno
As co-founder of the original Roxy Music, Brian Eno's flamboyant character, penchant for feather boas, futuristic hairstyles and glam rock threads made him an instantly recognisable face back in the day.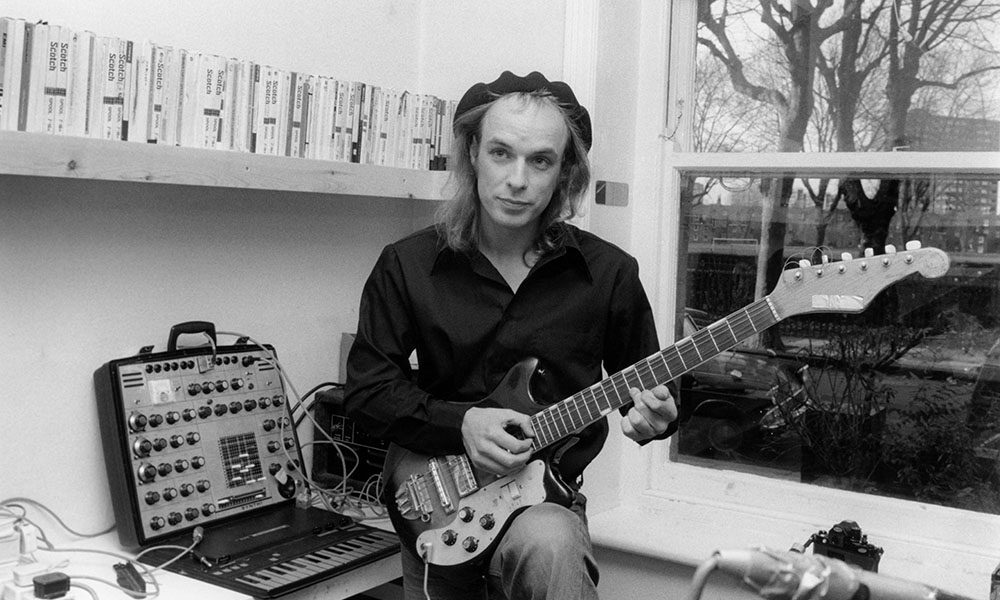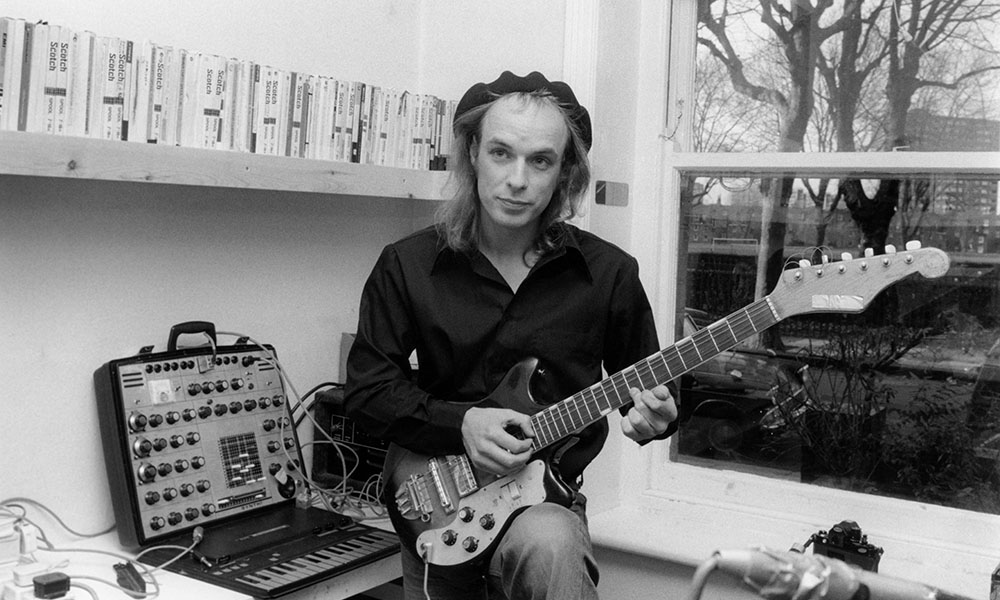 Brian Peter George Eno, known more simply as Brian Eno or just Eno to his friends, is one of the UK's most respected electronic musicians. As co-founder of the original Roxy Music, the man's flamboyant character, a penchant for feather boas, futuristic hairstyles and glam rock threads made him an instantly recognisable face back in the day when Roxy first emerged as an act to rival David Bowie. His groundbreaking synthesiser playing, gift for ambient sonic noise and refusal to be typecast by the normal parameters of rock music have seen him established as a collaborative force who has produced, amongst many, U2, Coldplay and Talking Heads and been allied to Bowie himself on the so-called 'Berlin trilogy' of Low, Heroes (he co-wrote the legendary title track) and Lodger. Often viewed as a super brained polymath, modern renaissance figure and intellectual deconstructivist, all these high falutin' terms shouldn't deflect attention away from a keen musical mind with an ability to fuse pop sensibilities and avant-garde innovation, often within the same piece. He is certainly a one-off. Eno. The one. And only.
Although he started his adult life with a view to becoming a painter, Brian Eno was the kind of student who also taught others. Utilising musical forms to make a point he became fascinated by the possibilities of synthesised Moog sounds and began to build his own machines while at college in Suffolk. Eno's desire to explore theory over practice and an ongoing infatuation with Germanic 'krautrock' made him the ideal candidate to offset Bryan Ferry's rock and roll crooner persona in Roxy Music. Looking like no one else on the scene Eno's synth signature is all over the Roxy debut and For Your Pleasure but he became tired of mainstream success and pursued an active solo career from 1973 onwards.
Eno's first four albums – Here Come the Warm Jets, Taking Tiger Mountain (By Strategy), Another Green World and Before and After Science – are master classes in emerging electronic pop, albeit in a style imbued with a rather British sense of humour. For all his intelligence and acumen Eno's work is never without a smile to dismantle accusations that the music he makes is po-faced.
Here Come the Warm Jets, a big selling chart album thanks to Roxy's increasing fan base, features most of his former band members as well as kindred spirit Robert Fripp and members of Matching Mole and Pink Fairies. One can already see that the main man is providing a link from underground sounds of the late sixties and the new torch-bearing spirit of seventies pre-punk decadence. Well dressed and chic as ever this art-rock statement contains excellent vignettes like 'Baby's On Fire', the twisted Egyptian garage lurch of 'Needles In The Camel's Eye' and the funky 'Dead Finks Don't Talk', where soon-to-be Talking Heads bassist Busta Jones hints at sounds yet to arrive.
Taking Tiger Mountain (By Strategy) could almost be a precursor to the video games age. Darker than its predecessor, this intricate Chinese puzzle of an album was partially born from an idea Eno called 'Oblique Strategies', which he devised with artist Peter Schmidt as a kind of prototype computer programme. With songs like 'Burning Airlines Give You So Much More' and 'The True Wheel' (co-written by Phil Manzanera) Eno was now becoming known as a kind of Sci-Fi Disney, melding nostalgia, advertising, Japanese comic book culture references and futuristic fantasies. To say he was ahead of the pack would be an understatement.
Another Green World (whose title track is familiar as the opening music for the BBC series Arena) bamboozled many on release with a common reaction expressing surprise at a new ambient direction, though in truth the seeds had been sown long before. In any case, as is often the way with Eno, what seems downright weird at the time will eventually become other people's normality. Ironically, AGW is now viewed as one of the greatest seventies records of all. And so it goes. The side project Discreet Music has lush classical overtones while Before and After Science marks his last foray into what one might loosely term standard rock music, though best to avoid labelling Eno where possible! Here you'll find Eno working with artists from the folk field, the German masters from Can, kindred spirits Roedilius and Moebius, mates from the Canterbury scene, members of Free and Phil Collins. A heady brew by any standards this album was inspired in part by the artist seeing Talking Heads playing in Manhattan and reawakening his love for left-field pop.
As someone who had participated in events with Kevin Ayers, the Velvet Underground's John Cale and long time pal Manzanera Eno's next moves were as producer (for the Heads' classics Fear of Music and Remain In Light) and as the creator of the Ambient Series. So we get Music For Airports, Music for Films (both imaginary and real), the krautrock gem After the Heat, More Music for Films and Thursday Afternoon, the latter hitting the midpoint of the 1980s with an approach whose desire was to fill space. Now linking up with Daniel Lanois, the Quebec born producer with a somewhat similar sensibility, Eno had forged his very own take on ambience.
Four years earlier he would return to a form of the mainstream with the sublime My Life in the Bush of Ghosts, a completely successful collaboration with David Byrne. It's probably taken the intervening period for many to catch up with that marvel since the concepts of found sound, World Music and sampling, though by no means totally new, were still an alien concept to many. The album's audacious fusion of speaking in tongues, snatches of Lebanese radio and pure soul music were a revelation at the time.
So there you have him. Or in a sense, you don't because Brian Eno is always moving on even when he appears to be at his stillest. Definitely one of the most important figures in popular music he remains a figure of calm with the ability to cause chaos at any time. An investigation is strongly recommended.
Format:
UK English