Free
In the pantheon of blues-rock there has never been a band that burned so brightly, was more commercially successful and made so much great music in so comparatively short a period of time as Free.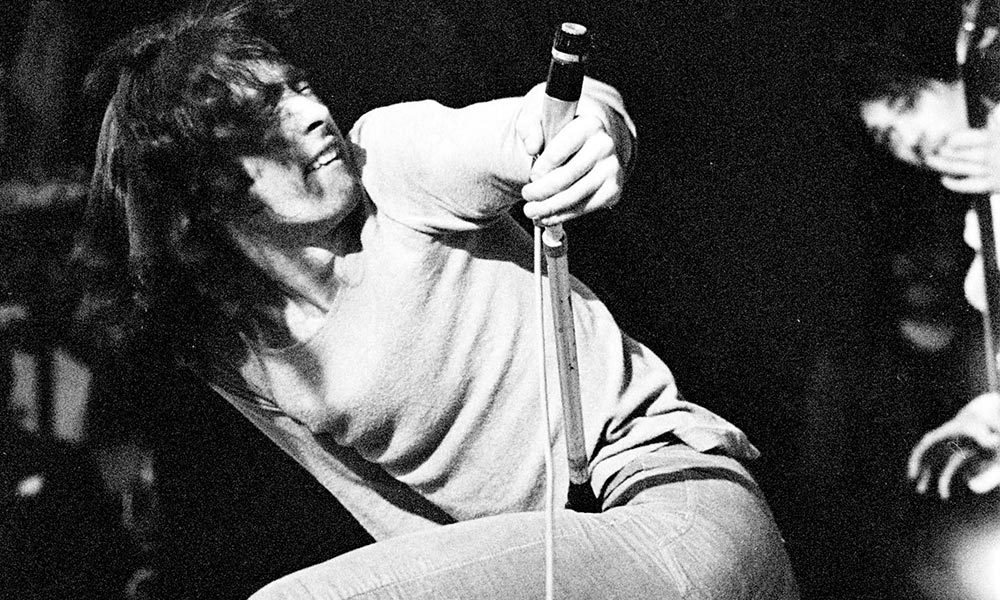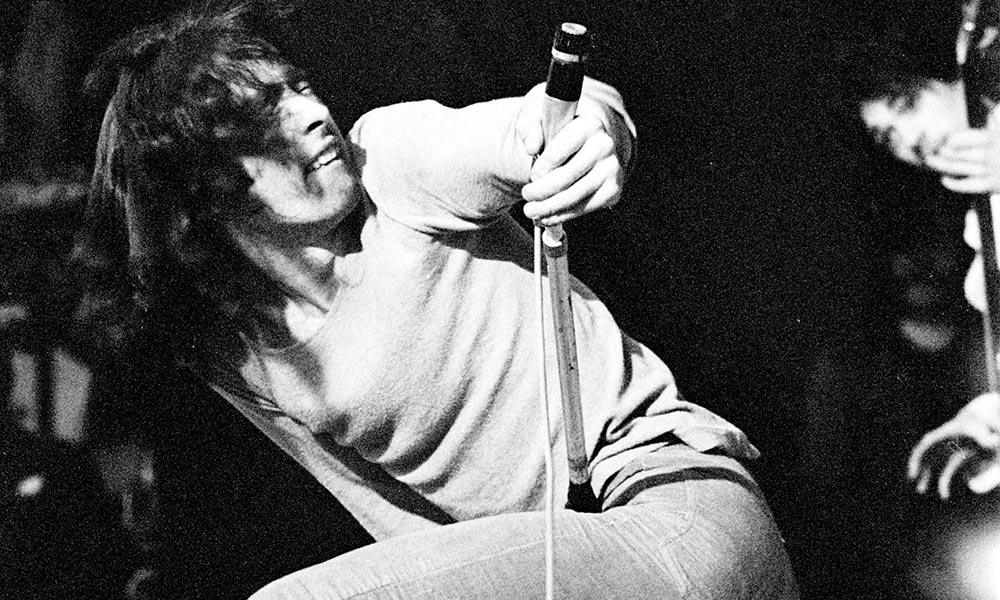 In the pantheon of blues-rock there has never been a band that burned so brightly, was more commercially successful and made so much great music in so comparatively short a period of time as Free. They are probably best known for their 1970 signature song, 'All Right Now' but theirs is a rich deep catalogue, surprisingly so given their comparatively short career.
Free disbanded in 1973 and lead singer Paul Rodgers became the frontman of Bad Company along with Simon Kirke on drums. In 2004 Paul Rodgers worked with Queen offering a different take on Freddie Mercury's vocals for the band. Bass player Andy Fraser formed Sharks and wrote 'Every Kinda People' that Robert Palmer covered, while the brilliant lead guitarist Paul Kossoff formed Back Street Crawler and then tragically died from drug-induced heart failure at the age of 25 in 1976.
The band came together in London during the spring of 1968. Simon Kirke (drums) and Paul Kossoff (guitar) were both in an R&B band going nowhere called Black Cat Bones. Increasingly frustrated with the straight conventions of R&B they found Paul Rodgers (vocals) playing in a blues band called Brown Sugar in The Fickle Pickle pub in Finsbury Park. Impressed, they approached him and, after Kossoff got up on stage to show off his expertise, they'd decided that their future as a newly-formed band beckoned. A bass player was sought and before long 16-year-old Andy Fraser, fresh from a two-month spell with John Mayall's Bluesbreakers, was recruited. The now complete line-up for Free (a name recommended by Alexis Korner) gelled instantly and they made their debut at The Nag's Head in Battersea on 19 April 1968, playing a mixture of blues covers and original material.
Alexis Korner, keeping a watchful eye on them, introduced them to Chris Blackwell of Island Records who immediately liked everything about them except their name. "It's got to go", said Blackwell. "From now on you're The Heavy Metal Kids or the deal's off." Andy Fraser, the business head of the group and self-appointed leader, thankfully managed to convince him otherwise. Rodgers and Fraser were developing a fruitful songwriting partnership, musically they were more than proficient, and overall they were a remarkably solid, focused, professional and self-sufficient unit from the outset, obviously destined for success.
They recorded their first album, Tons Of Sobs, virtually live in the studio at a cost of less than £1,000 with the legendary but technically suspect Guy Stevens assigned to them as a producer to ensure perhaps that their essential rawness and vitality wasn't compromised. Not a completely satisfactory situation, Tons Of Sobs turned out to be an impressively mature work lyrically if not musically. Their sound was raw, earthy, uncluttered, tight and immensely powerful, and every member contributed a vital component even though Rodgers' singing and Kossoff's guitar work took centre stage. Although it didn't chart in the UK, Tons Of Sobs provided the launching pad for an intense period of touring with the likes of The Who and The Small Faces, radio sessions and more recording.
By January 1969, two months after the release of their debut, they were recording what proved to be a fraught and surprising second album. Already, and not surprisingly for a group so young and headstrong, there were rifts developing within the band and it was only Chris Blackwell's intervention as producer and mediator that saved both album and band. The result, Free, released in October 1969, was a quieter, more reflective affair prompting Rodgers to comment that they had become "basically a soul band". With perhaps the most arresting artwork to grace any of their LPs, it reached No. 22 in the UK album chart but, despite all the hard road-work, didn't really sell any better than their debut.
Despite this hiccup, the band continued to gig incessantly, virtually living on the road. The North East was the first part of the country to take them to their hearts, and a subsequent live album, Free Live, was part-recorded in Sunderland. Although neither they nor anybody else knew it at the time, the autumn of 1969 marked a critical turning point for the band. Legend has it that after a particularly bad gig in a venue no one likes to recall they decided that their audience needed a song to dance to and then spontaneously began dancing around singing "all right now, all right now". Rodgers' basic chat-up-line lyrics followed naturally and a hit was made. Unaware of just how anthemic a song it would become, they played 'All Right Now' live a good deal before commencing recording of their third album, Fire And Water. As before, the recording process was none too smooth. A confrontation with Island over whether the album should be subsequently remixed was followed by a row about the need for a single edit for 'All Right Now'. The band apparently saw it as a five-and-a-half-minute album track while Chris Blackwell was convinced that edited, it was a hit single. And we all know who won that particular argument. Released in May 1970, 'All Right Now' reached No. 2 in the UK singles chart and No. 4 in the US. Even today radio play for the song worldwide is virtually non-stop. It was a massive and enduring hit record and it changed everything for the band.
A No. 3 UK album and still the band's most commercially successful LP, most of Fire And Water is in stark contrast to 'All Right Now', being far less upbeat and carefree. It seems the band themselves were concerned that their hit single was all that they'd be remembered by rather than the meticulously crafted and deep-felt blues-soul that they'd developed. But there was no doubt that 'Freemania' had gripped the pop/rock world. They appeared again at the Isle of Wight Festival in July 1970 and everything seemed back on an even keel, albeit temporarily.
A fourth album, Highway, came together relatively easily and displayed the band's growing confidence in both songwriting and arrangements. It contains what many thought would be a follow-up hit single, 'The Stealer', but to the band and record company's dismay, it inexplicably stiffed on release in November 1970 triggering a spiralling crisis that ultimately had dire consequences. The Highway album, released a month later, suffered a similar fate and didn't even make the charts. If the problems of such mercurial stardom had caused some problems the more debilitating effect of almost as sudden failure was even more keenly felt. Lives were changed, perspectives altered, egos damaged, pressure mounted, grievances aired. Despite rewarding US and UK tours at the beginning of 1971 and a successful recording session for their next single, 'My Brother Jake', tensions within the band were building to an intolerable level and they decided to split up in May, ironically whilst 'My Brother Jake' was at No. 4 in the UK singles chart. It was a decision that they would all, for various reasons, soon come to regret. The live album, Free Live, came out a month later and perhaps frustratingly achieved No. 4 in the UK album chart, but by then a slew of solo projects were being embarked on – Andy Fraser formed a band called Toby, and Rodgers had his own trio called Peace, neither of which amounted to much. At least Kossoff and Kirke, along with John 'Rabbit' Bundrick and Tetsu Yamauchi, succeeded in releasing an album, but nothing any of them did come close to the excitement, unity and sense of fulfilment that Free had once given them. Paul Kossoff, more than anyone, seemed bereft after Free split and his increasing drug dependency, immediately visible to his old band-mates, was a cause for concern, so much so that it appears one of the main reasons they decided to re-form in January 1972 was specifically to give him some purpose in his life again and try and save him. Rumours of their reunion spread quickly and a 'surprise' warm-up gig at the Fulham Greyhound drew a crowd of 2,000.
Free were back – temporarily at least. Recording began for what turned out to be the highly respectable Free At Last album (released in June 1972 – No. 9 in UK chart), but Kossoff's salvation was proving to be only partially successful, and one tolerable UK tour and a disastrous US jaunt later it became clear that all was not well. In July, days before a second Japanese tour, Andy Fraser left the band to join Sharks, and Kossoff pulled out to seek treatment. Rodgers and Kirke fulfilled the band's commitments with the help of Tetsu and Rabbit, and when they returned home Kossoff somehow managed to re-join and help them record 'Wishing Well', a poignant song written by Rodgers to and for Kossoff, a No. 7 UK single and the lead track on what came to be the Heartbreaker album.
Gigs had become a travesty but somehow Free still managed to cut it, spectacularly and with no small help from engineer Andy Johns, in the studio. Now as a five-piece, they sounded more powerful, unified and expressive than ever, this despite Paul Kossoff's inconsistent attendance and the underlying feeling that the whole enterprise was teetering on the point of collapse again. Kossoff managed to contribute to five of Heartbreaker's eight tracks and what he did play was quite special; his solos on 'Common Mortal Man', 'Come Together' and 'Seven Angels' for instance are truly memorable and his playing is a major reason why Heartbreaker is still considered, 40 years hence, one of Free's finest achievements. Another reason is that the songs, especially 'Wishing Well', are so strong, Paul Rodgers having assumed the mantle of chief-songwriter, and also the "full, textured sound" that Bud Scoppa in Rolling Stone attributed to Rabbit's involvement.
When Kossoff couldn't make it, 'Snuffy' Walden (later to become a prolific and highly successful TV and film soundtrack composer  – he wrote the music for The West Wing!) took over the guitar parts, much to Kossoff's annoyance who is somewhat cruelly only listed as an additional musician on Heartbreaker and not a member of the band. Unable to face the prospect of his unreliability on a prospective US tour he was respectfully and fatefully eased out of the picture. Wendell Richardson from Osibisa filled in for Kossoff on the US tour, the last gig of which – in February 1973, a month before Heartbreaker was released – was Free's final ever show. Their aftermath was a mixture of success and tragedy. Paul Rodgers and Simon Kirke formed the hugely successful Bad Company and progressed into comfortable rock star middle-age, and Andy Fraser, after his spell in Sparks and a stint at having his own band, eventually found a lucrative career as a songwriter for the likes of Paul Young, Robert Palmer and Chaka Khan. Paul Kossoff's story, sadly, had a different outcome. His solo project, Back Street Crawler, came to nothing substantial and, in an endless vortex of drug dependency he passed away of heart failure on a flight across the US on 19 March 1976.
Thankfully though his guitar playing and the majestic, strutting, soulful music of Free lives on. They left a legacy of seven albums, four of them making the UK Top 10, and Heartbreaker (fittingly re-issued in 2002 with six extra tracks) arguably their finest achievement. Plus of course three landmark Top 10 singles and an indelible stamp on British rock music.
Format:
UK English