'Fire And Water': Elements Combine For Free's UK Album Chart Debut
The blues-rock quartet made a UK album chart breakthrough in their banner month of June 1970.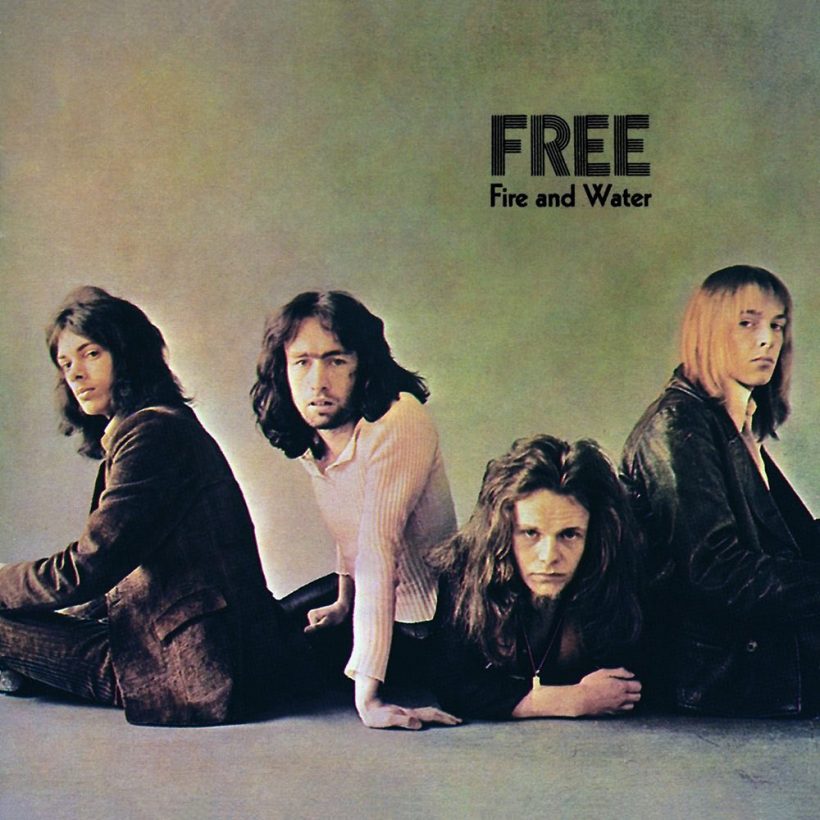 June 1970 was a breakthrough month for Free. After two years of critical success and building their name as a live attraction, they were finally getting a commercial foothold. "All Right Now" marked their first time on the UK charts, on June 6, and was already a Top 10 hit by the time the band's third studio release, Fire And Water, was released on the 26th. That led to their first UK album chart appearance in early July
No longer 'too clean'
The British quartet were now deservedly winning much more widespread recognition as one of the best blues and soul-influenced rock bands of that, or any, era. Free produced Fire And Water themselves after daring to tell Island's Chris Blackwell that they thought his production of their previous, self-titled, 1969 album was "too clean."
The session engineer was a then-unknown Roy Thomas Baker, later to find fame via his work with Queen. The Free album that he contributed to culminated in "All Right Now," which thus started its evolution into the anthemic status it enjoys today. "It stood out because it was happy," said Simon Kirke.
That single was preceded by a solid half-hour showcasing the vocal presence of Paul Rodgers, the strident lead guitar solos of Paul Kossoff and the terrific rhythm section of Andy Fraser's bass and Simon Kirke's drums. Also listen for Fraser's great piano playing on "Heavy Load," and his bass runs underpinning Kossoff's guitar on "Mr Big."
In tune with Pickett
The band had started recording their third album in January 1970. Rodgers later explained that he and Fraser had the great soul man Wilson Pickett in mind when they wrote the title track. They were spot on, because Pickett recorded "Fire And Water" himself the following year.
"All Right Now" stayed on the UK singles chart well into September, and went on to become a UK chart hit several times over in the ensuing years. It was the perfect advertisement for an album that duly debuted at No.8, spent three of the next four weeks at No.2 and was still in the Top 40 at the end of October. By then, the LP was in the US Top 20, and Free further enhanced their reputation in late August at the Isle Of Wight Festival.
Listen to the best of Free on Apple Music and Spotify.