Wilson Pickett
The singer and songwriter from Detroit, Michigan recorded over 50 songs that charted in his illustrious career.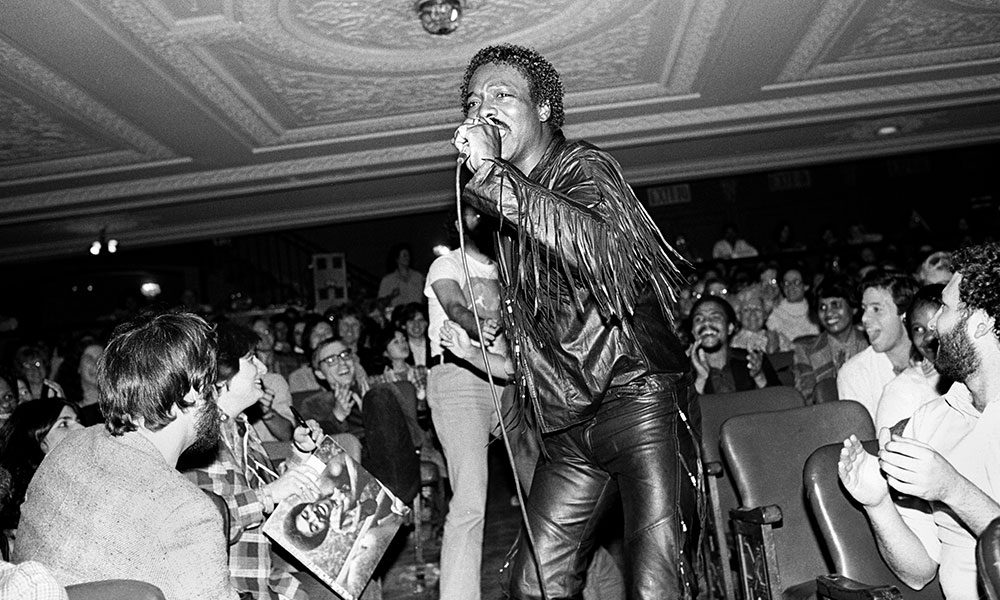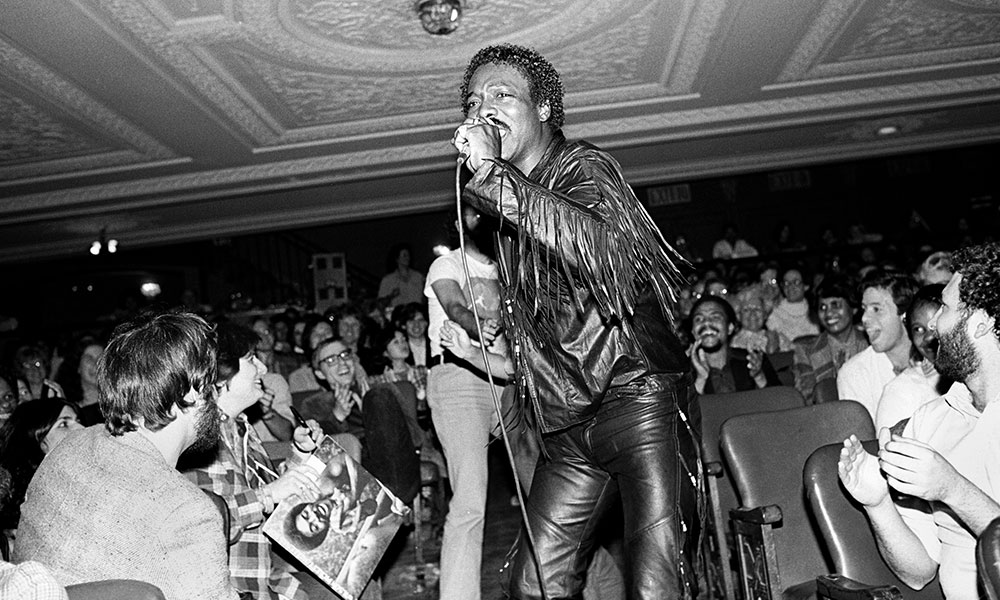 Affectionately known as the "Wicked" Pickett this Alabama born Southern rock and soul master unleashed some of the 1960s hottest R&B tracks. "In the Midnight Hour" was his first major hit for Atlantic Records. The number one selling Rhythm and Blues single struck out in August 1965 thanks to Wilson's thrilling vocal delivery and the backing of co-writer Steve Cropper on guitars, Al Jackson on drums and Donald "Duck" Dunn on walking bass. An iconic moment in any genre, but there were so many others: "Mustang Sally"  and the million-selling hits "Land of a Thousand Dances" and "Funky Broadway", all were immaculate showcases, while his take on The Beatles' "Hey Jude" was said to be Paul McCartney's all-time favourite interpretation. It was certainly the catalyst for a period of Eric Clapton's post-Blind Faith career since Slowhand marvelled at the contribution from guitarist Duane Allman. "To this day, I've never heard better rock guitar playing on an R&B record. It's the best."
Wilson wasn't just a 45rpm merchant though he was operating in an era when the single was still king and the album was a luxury. Original vinyl isn't impossible to source but Pickett is well served by compilations too and since they're bound to include his key tracks initial discovery is a simple pleasure. Once you've got the taste for his sweat-drenched performances and no-holds-barred scream the allure of the "Wicked" one becomes apparent. Sure, he had a fairly troubled life but he also picked up deserved honours: Grammy-nominated for his acclaimed comeback disc It's Harder Now he was inducted into the Rock and Roll Hall of Fame in 1991. He appeared in the film Blues Brothers 2000 and had already been extensively used in The Commitments soundtrack, spearheading another soul revival.
Pickett's legacy can be seen and heard in the debt owed him by such artists as Led Zeppelin, The Grateful Dead, Van Halen, Aerosmith, Creedence Clearwater Revival, Roxy Music and Bruce Springsteen; they have all covered his material either live on album. Only 64 when he died in 2006 Wilson's later years were hampered by ill health and different musical trends. At heart he was really a gospel singer but as he remarked, "You see I wanted to sing gospel, but I wanted to make me some money too." Sometimes the devil gets to have the best tunes.
Born in Alabama in 1941, Wilson Pickett was part of his local Baptist choir but he learnt his R&B craft on the tough streets of Detroit. Heavily influenced by Little Richard, a lifetime friend, Pickett swapped the gospel styling of his first band the Violinaires for the secular attractions of The Falcons whose ranks also included Joe Stubbs, Eddie Floyd, Mack Rice and Robert Ward. Pickett sang on the ace "I Found a Love" turning the Michigan group into a Southern soul ensemble overnight.
Liaisons with Don Covay, Jerry Wexler and Solomon Burke, albeit his nemesis since he got the first crack at Wilson's "If You Need Me", brought Wilson into the spotlight and his debut album, It's Too Late (1962) contains the artist's version of the latter song. The real big time didn't arrive until he cut the seminal album In the Midnight Hour for Atlantic in 1965. Including contemporary compilations, there were a further eleven Atlantic releases and the period between 1964 and 1971 is his heyday. He always played with the best Southern rock, soul and country cats and the presence of producers like Wexler, Dowd and Rick Hall established an instantly recognisable sound.
The third album, The Exciting Wilson Pickett, is a must-hear. As well as Chris Kenner's New Orleans classic "Land of a Thousand Dances" there's a timely take on Robert Parker's "Barefootin'", a brilliant reading of Covay's "Mercy Mercy" and the epic "634-5789 (Soulsville, U.S.A.)" that really put the whole concept of funky grooves out there. Working both at Muscle Shoals and the Stax set-up in Memphis Pickett was on top of his game and obviously loved his talent.
The hits still flowed on The Wicked Pickett: "Mustang Sally" and "Everybody Needs Somebody to Love" were also hugely popular in Europe, particularly in the nightclubs of London and Paris where the Mods and Modernists acquired their hardcore fascination with US R&B.
Funky Broadway (1967) is integral to the Pickett story since it's the first example of a charting single with the word "Funky" in the title and also arguably beats even James Brown to the initial essence of the musical form. If that was now The Sound of Wilson Pickett then he would take a left turn with the I'm in Love album, whose title track was another hit, this time penned by Bobby Womack. Showcasing the tender side of Pickett, as did "She's Lookin' Good", one senses Wilson had decided to move away from roots and embrace the progressive rock and soul movement. It was a natural enough diversion and the albums The Midnight Mover and Hey Jude contain many highlights. Indeed Hey Jude itself has been cited as the launching pad for the Allman Brothers Band and thus the entire history of Southern Rock. It's a stellar four-minute moment in soul history and essential discovery time.
Right On (1970) is another Criteria Studios, Miami, Florida, Southern delight but it sold quite poorly and raised a few eyebrows when it was discovered to contain covers of The Supremes "You Keep Me Hangin' On" and The Archies' bubblegum confection, "Sugar Sugar". On the other hand Wilson's version of "Hey Joe" is hardly shabby and the hidden gem, "Sweet Inspiration" (written by Dan Penn and Spooner Oldham), makes it worth discovering.
Wilson Pickett in Philadelphia (working with Kenny Gamble and Leon Huff) also predates another genre: the whole Philly progressive sound exemplified here by "Run Joey Run".
A move to RCA in 1973 resulted in a more fallow period. Pickett's last major hit was for Atlantic – "Don't Knock My Love – Pt.1" – and his crossover appeal waned even though the R&B crowd stayed loyal.
He returned to Fame and Muscle Shoals for the old school soul disc A Funky Situation but the reviews were unkind and his self-styled "cornbread" vocals didn't chime with the era.  Now we can appreciate him in his full glory. Try the Original Album Series for a 5-CD journey through his mid-sixties period. The Definitive Wilson Pickett has a remastered sound and fully lives up the title.
As an erudite article in the Encyclopedia of Alabama has it, his music and songs and above all that goosebump voice have given us radio staples, standards for cover bands, a well of material for hip hop samplers and a culturally relevant soundtrack to the civil rights and black power movements of the 1960s and 1970s.
Ain't that the gospel truth.
Format:
UK English