The Marvelettes
The Motown R&B group found great success recording for the Motown and Tamla labels during the 1960s.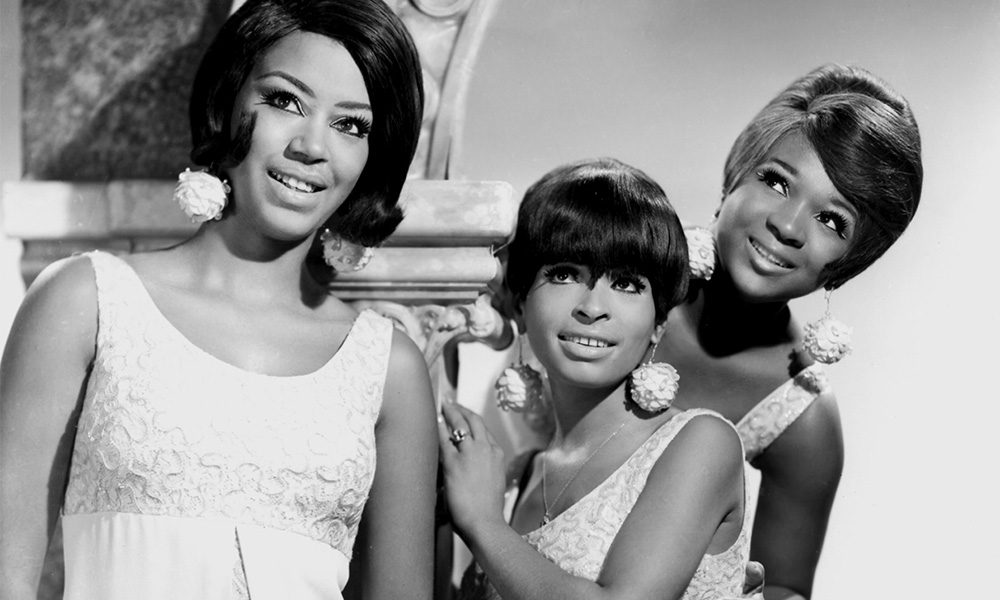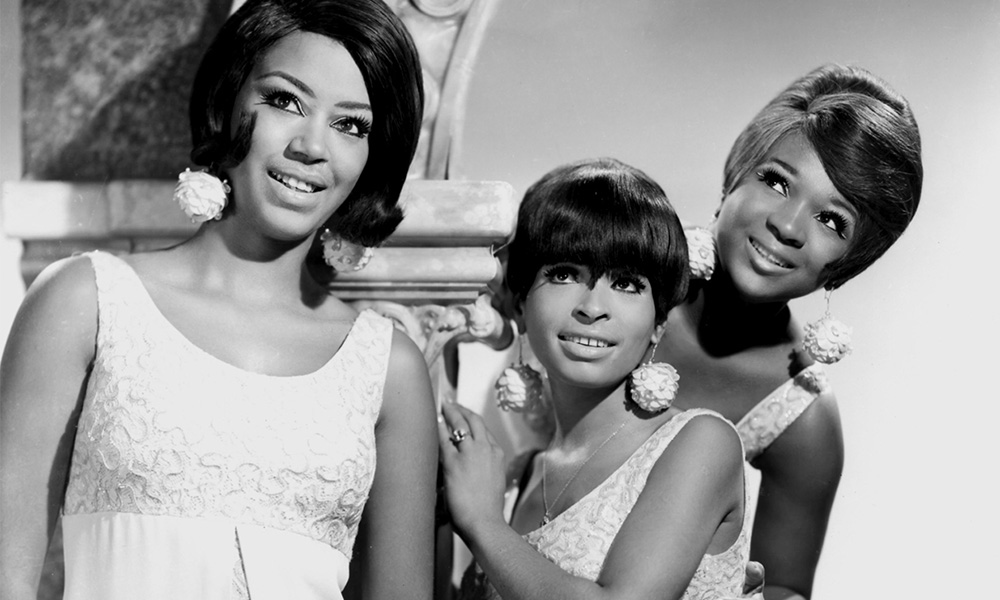 To have the Beatles record their version of your first single is to assure your place in popular music history. To have Motown Records' first No. 1 on the Billboard Hot 100 is to assure your place in popular music history. To have your signature hit become one of the rock era's few copyrights to reach No. 1 twice by different artists is to assure your place in popular music history. For all the reasons above, the Marvelettes can righteously claim that place.
"The Marvelettes paved the way for Motown's girls: the Supremes, everybody. If they hadn't worked, we wouldn't have worked."  Martha Reeves
Their achievement came from the group's debut 45, 'Please Mr. Postman,' issued only weeks after being put onto three-track tape in the summer of '61, in the basement studio of the most famous record company of the 20th century. Two years later, the tune was cut by John, Paul, George and Ringo for inclusion on With The Beatles, making a mint for its songwriters, and for Jobete Music, Motown's publishing arm.
And, yes, one of those writers, Freddie Gorman, was a postman. Moreover, he shared in the income of a second delivery, when the Carpenters took their affectionate remake to No. 1 in America in 1975.
Who were the Marvelettes? In the beginning, they were Katherine Anderson, Gladys Horton, Georgia Dobbins, Georgeanna Tillman and Juanita Cowart, all from Inkster, a Michigan suburb that's a half-hour west of Detroit and home to one of the motor city's most powerful music radio stations, WCHB. As the Casinyets ("can't sing yet"), the five teenagers entered a high school talent contest.
And lost.
But schoolteacher Shirley Sharpley ensured that the competition prize of a Motown audition was also extended to the five Inkster girls, and when they enterprisingly corralled a song about a postman, the title suggested by neighbourhood friend William Garrett the company signed the group on July 8, 1961. Georgia Dobbins had first-hand experience to help co-write the tune: waiting for letters from a boyfriend in the U.S. Navy.
In-house Motown composers Brian Holland, Robert Bateman and Freddie Gorman (mailman was his day job) further stamped 'Please Mr. Postman' into commercial shape, and the company boss, Berry Gordy Jr., decided on a new name for the group: the Marvelettes. The track was released on Aug. 21 on Motown's Tamla label. It took summer and autumn to climb the charts, but the Billboard summit surrendered to its charms that December.
"We were all surprised when 'Postman' hit so big," Katherine Anderson told the group's biographer, Marc Taylor. "The most surprised was Motown."
"[Wanda Young] had this little voice that was sexy to me, a little country kind of sexy voice. I knew if I could get a song for her, it would be a smash." Smokey Robinson
There should be no surprise about the unimpeachable pedigree of the Marvelettes' work beyond their curtain-raiser. This group, no one-hit waifs, went on to make some of Motown's toughest, most compelling music of the 1960s. They did so with the company's most creative people, including Mickey Stevenson, Holland/Dozier/Holland, Norman Whitfield, and, especially, Smokey Robinson.
Three cuts of Robinson's best material from 1963-64 belong to the Marvelettes: 'As Long As I Know He's Mine,' 'He's A Good Guy (Yes He Is),' and 'You're My Remedy.' The Motown sound was hitting a confident stride, stepping up from the infectious but naive flavour of the group's earliest hits, 'Twistin' Postman' (follow-up to their debut), 'Beechwood 4-5789' and 'Playboy.'
Lead singer Gladys Horton was becoming the sassy adult which Smokey's better songs required. To boot, she was a married woman now, to one of Robinson's Miracles, Bobby Rogers. Another grown-up Marvelettes milestone was 'Too Many Fish In The Sea,' the hot, rhythmic '64 side which put the singers together with fast-rising writer/producer Norman Whitfield.
It was probably the biggest mistake of their career.
In favour of 'Fish,' The Marvelettes had rejected a new song called 'Where Did Our Love Go,' created by Brian Holland, Lamont Dozier and Eddie Holland, and offered to them first. Both teams had shared in success before: the group's 1963 single, 'Locking Up My Heart,' was the first-ever chart entry for HDH, as the writing/producing trio was soon (and forever) to be known. Moreover, 'Where Did Our Love Go' was in alto Gladys Horton's key.
Gladys explained to biographer Taylor that when the song was suggested for the Marvelettes, they were also played 'Too Many Fish In The Sea.' She went on, "We picked 'Too Many Fish In The Sea' because it had all of the music and the bongos. We were all together and said at the same time we didn't want ['Where Did Our Love Go']."
Katherine Anderson augmented the tale in the Wall Street Journal in 2011: "That [decision] may seem foolish now, but the song wasn't really right for us. We were always very high-energy, and the song was a little too laid back for us. We'd always sing up-tempo tunes and danced a lot to charge up audiences."
Motown recording logs complicate the chronology of that decision The Supremes cut 'Where Did Our Love Go' in April 1964, the Marvelettes committed 'Fish' to tape in September but the hard facts are indisputable. The Supremes' single supercharged their career, unwrapping a sequence of No. 1 pop hits at home and abroad, and turning Motown into the crossover leader, with R&B-to-pop sales and chart success which became the envy of the music industry.
If The Supremes took gold by way of the baton passed to them by the Marvelettes, the latter, in retrospect, have nothing to be ashamed of. Theirs was an invigorating race around the track, paced by no fewer than 24 U.S. pop (and 21 R&B) hits between 1961-68 and 10 albums from 1961-70.
The group's first five LPs were shipped between 1961-63, including the obligatory set of current hits by others (Dee Dee Sharp, Roy Orbison, Sam Cooke and Elvis!) and a live set drawn from concerts in Chicago and New York. Thereafter, it was one fine album a year, from 1966 on Greatest Hits, The Marvelettes, Sophisticated Soul, In Full Bloom and The Return Of The Marvelettes.
All this material, and previously unreleased tracks, can today be found in two comprehensive packages: Forever: The Complete Motown Albums, Volume 1 and Forever More: The Complete Motown Albums, Volume 2.
The group's output mirrored Motown's evolution, from the initial focus on singles, through a drive to raise the stakes and revenue with LP releases, to a full-fledged, properly-resourced independent record company, capitalising on in-house talent, recording its own copyrights, managing its artists, developing them into marketable entertainers, and realising the profits from this 360-degree business model.
It didn't come easily. Motown sales chief Barney Ales, Berry Gordy's business right hand, recalls that, even as 'Please Mr. Postman' was hitting, money was tight. The Marvelettes were booked to play at San Francisco's Cow Palace, but he recalls that he only took Gladys Horton to the date, picking up local girls to fill out the line-up thus saving money on travel and accommodation.
That said, the Marvelettes' composition often changed of its own accord. Georgia Dobbins left before they signed to Motown, so Inkster High graduate Wanda Young was recruited. Juanita Cowart departed in 1962, followed by Georgeanna Tillman. Gladys Horton exited in 1967, to be replaced by Ann Bogan. What began as a quintet eventually became a trio.
Post-Gladys, Smokey Robinson took to Wanda's "sexy, country voice" and gave her some of his most memorable songs, including 1965's 'Don't Mess With Bill' and the following year's 'The Hunter Gets Captured By The Game.' Soon after, there was 'My Baby Must Be A Magician,' ignited by Marv Tarplin's guitar intro and Temptation Melvin Franklin's basso profundo.
'Magician' can be found in Sophisticated Soul, one of Motown's best albums of the late 1960s, with two tracks, including 'Destination: Anywhere,' authored by the company's third-generation of ace writer/producers: Nick Ashford and Valerie Simpson.
Wanda's magic was also evident in 'When You're Young And In Love,' a '67 cover of a Van McCoy tune, produced by the team behind Jimmy Ruffin's 'What Becomes Of The Brokenhearted.' Both recordings featured spoken introductions by Young and Ruffin, respectively, although these were edited out for single release. With 'When You're Young And In Love,' the Marvelettes captured British hearts: it became their sole U.K. Top 20 hit (charting higher than in America), while a remake by the Flying Pickets reached the Top 10 in 1984.
The Marvelettes' place in popular music history is underpinned by other interpreters including Ella Fitzgerald, Blondie, the Carpenters (they also cut 'Beechwood 4-5789'), Jerry Garcia, Massive Attack and Grace Jones and their songs' use in Hollywood soundtracks, such as Martin Scorsese's "Mean Streets" and Alan Parker's "The Commitments." The group may have quietly disbanded in 1969, but the music endures.
More recently, "Now That I Can Dance – Motown 1962," an original play about The Marvelettes based on recollections by Katherine Anderson and others, was presented by the Mosaic Youth Theatre of Detroit.
"We kicked open the door," Kat told the Wall Street Journal, "for everyone else at Motown to walk through."