Motown And Female Empowerment: How Detroit's Finest Opened Doors
The story of Motown is also a story of female empowerment. Its finest female talents took opportunities – and risks – to help give women a spotlight.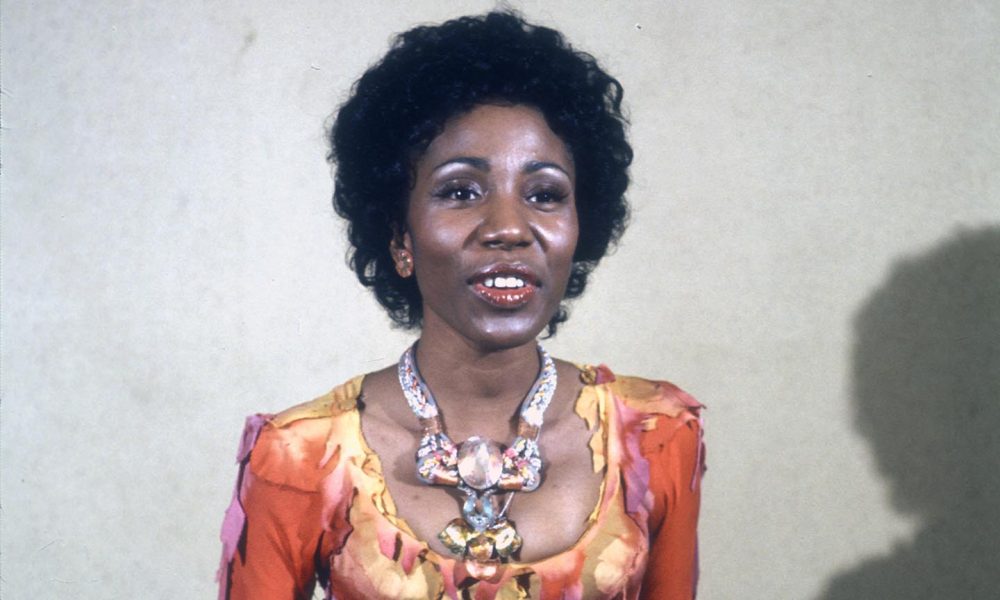 From the very beginning, Motown, as we know it now, would never have been built successfully without women. Berry Gordy Jr's mother, Bertha, was a successful business owner alongside her husband, Berry Gordy, Sr. It may not be so vast a leap, then, to assume that she instilled an entrepreneurial spirit in her children – particularly Berry and his four sisters. Through them, a spirit of Motown and female empowerment was fostered, with the company giving chances to women in almost every aspect of its running, from overseeing the finances to shaping the label's iconic fashion sense, launching the careers of its biggest stars, and penning the songs those stars recorded.
Esther Gordy, the eldest sister, worked as the Senior Vice President of Motown and joined the family business in 1961, remaining there until 1972, when Berry Gordy relocated the label to Los Angeles and Esther chose to remain in Detroit. She would go on to found the Motown Museum – which remains a popular tourist attraction to this day. Loucye Gordy, Berry's third sister, died suddenly in 1965, but in her short time at the label she proved vital to the Motown structure, overseeing both Motown's finances and its publishing arm.
Listen to the Strength, Courage & Wisdom playlist on Apple Music and Spotify for classic songs by essential female Motown icons.
But perhaps it is sisters Anna and Gwen Gordy whose impact on Motown can be most readily felt. Anna Records, founded by Gwen and Billy Davis in 1958 and named after Gwen's sister, issued Barrett Strong's stone-cold classic, "Money (That's What I Want)". Anna was also a songwriter who, along with her husband, Marvin Gaye, co-wrote "Flyin' High (In The Friendly Sky)" for Marvin's 1971 album, What's Going On, and also earned a credit on "Just To Keep You Satisfied," which closes 1973's Let's Get It On. Together, Anna and Marvin also wrote songs for The Originals, including their biggest hit, "The Bells," which would later be covered by the singer-songwriter Laura Nyro.
Gwen Gordy Fuqua, the youngest Gordy sister, was also an entrepreneur and songwriter, who, along with Berry, wrote hits for Jackie Wilson during the 50s. Gwen was integral to the evolution of Motown's style, as she hired Maxine Powell to oversee a finishing school to ensure that the label's roster looked and behaved the part. By teaching its artists to walk, talk, and dance like stars, Motown launched its performers into the mainstream, demanding that audiences take notice of these polished and talented artists – pushing against racial and gender barriers to show that these were incredible talents worthy of radio play and TV appearances and that their skin color or socio-economic backgrounds shouldn't define them, or hold them back. Arguably it was the Motown girl groups who really got the most out of this experience.
Supreme success: female singers
Motown would achieve their first real taste of Billboard chart success with The Marvelettes' "Please Mr. Postman," leading to a great deal of focus being put on creating and promoting talented girl groups. Berry Gordy was canny enough to spot young, up-and-coming female talent – and he also knew when they weren't ready, often telling groups like The Marvelettes to work on original material and come back later; or that it wasn't their time yet. He could also spot when to make changes, and when to keep believing. When Mary Wells failed to turn up for a recording session, Martha Reeves – who was working for Motown as a secretary – stepped up to the mic.
After a few turns recording backing vocals for Marvin Gaye, Martha & The Vandellas were born. Similarly, Gordy kept enough faith in Diana Ross, Florence Ballad, and Mary Wilson – or, as they were known in their early days at Motown, the "no hit Supremes" – that he'd see them rise to become one of the most successful girl groups of all time, and score 12 hit singles for the label – not to mention launch the solo career of Diana Ross.
Signed, sealed, delivered: female songwriters
It wasn't just the female singers who gained successful opportunities during their time at Motown; some of its finest female songwriters were also given a shot. Much like Martha Reeves, Syreeta first worked for Motown as a receptionist. After a brief spell recording for the label in 1968 (under the name Rita Wright) she began dating Stevie Wonder and the pair started writing songs together, including The Spinners' glorious "It's A Shame."
Other female songwriters to collaborate with Stevie Wonder include Yvonne Wright ("Evil," "You've Got It Bad Girl," "Little Girl Blue") and Sylvia Moy ("Uptight (Everything's Alright)," "My Cherie Amour"), the latter of whom who also established herself as a producer. Even Stevie Wonder's mother, Lula Mae Hardaway, received writing credits on Motown releases – including on one of Wonder's biggest hits, "Signed, Sealed, Delivered I'm Yours."
Gloria Jones, whose "Tainted Love" has become a Northern soul classic, also spent time at Motown and provided material for The Supremes and Gladys Knight & The Pips, writing "If I Were Your Woman" alongside Pam Sawyer – whose own writing career is phenomenally varied and extensive.
Enduring successes: feminist subjects
When it came to recording material, there were plenty of interesting topics for Motown's female artists to sing about. Alongside the standard fare of romantic numbers or songs about heartbreak, there were occasional songs laced with socio-political concern, such as Martha & The Vandellas' "Dancing In The Street" or even, to an extent, "Nowhere To Run," with its tale of a stifling and damaging relationship. But on their 1968 album Love Child, Diana Ross & The Supremes addressed more delicate topics, such as pregnancy, illegitimacy, and motherhood.
Reputedly it was Pam Sawyer who came up with the idea for the album's title track, persuading Berry Gordy to consider releasing it. "Love Child" proved a hit with the record-buying public, going to No.1. The success of the song also marked a pivotal point in Motown's output, as other artists began to record and release material with more socially and politically focused lyrics.
In many ways, then, there is a parallel narrative to the one most often associated with Berry Gordy's company: the story of Motown and female empowerment. As with the label's first No.1, it was through the opportunities given to – and risks taken by – its female artists that Motown issued some of its most interesting releases and earned its most enduring successes.
Looking for more? Discover the female Motown singers you really need to know.