DeBarge
The minute you said the phrase "Motown family group," the DeBarge clan were fighting against the tide…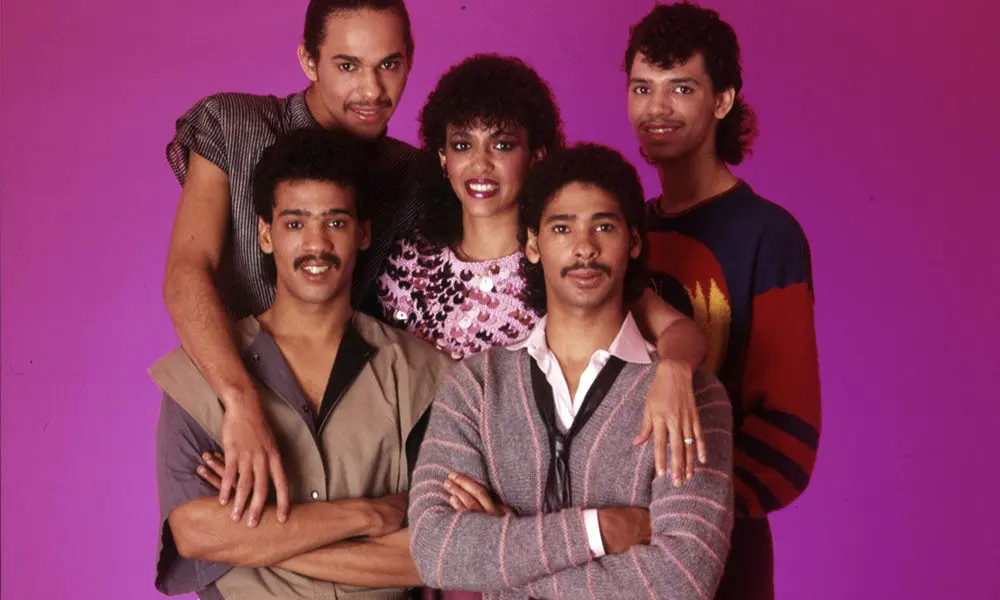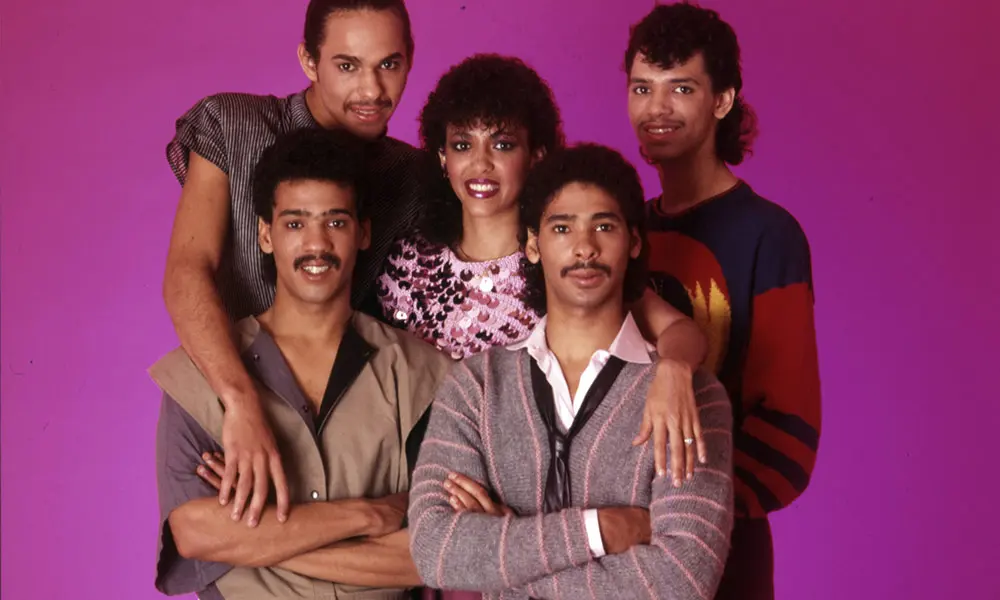 The minute you said the phrase "Motown family group," the DeBarge clan were fighting against the tide. The Jackson 5 left such a massive footprint with their achievements at Tamla that any other sibling collective would have its work cut out. Yet DeBarge triumphed above the odds to become one of the famous label's most successful acts of the 1980s, hitting the top of the R&B chart twice (with 'Time Will Reveal' and the global hit 'Rhythm Of The Night') and the top ten on four further occasions.
Even though Motown had departed for Los Angeles years before signing the group, DeBarge were true Motor City natives, growing up on Detroit's east side before moving two and a half hours west across Michigan state to Grand Rapids. That was where the older members of the family started performing, with Randy, Eldra ("El") and Mark also playing in the Smash Band, who were signed by MCA in North America.
In their own right, the DeBarge family comparison with the Jacksons would be heightened, once they were signed to Motown's Gordy label, by the fact that Jermaine Jackson helped to mentor them. Alongside that, the group took inspiration from the members of Switch, who themselves had recorded for MCA and Polydor before being snapped up by Motown.
The groups were inextricably connected since elder brothers Bobby and Tommy DeBarge were initially members of Switch, for whom Bobby wrote their classy top ten R&B hit of 1978, 'There'll Never Be.' Bobby's contacts were invaluable, as El DeBarge told writers Adam White and Fred Bronson in their 'Billboard Book of No. 1 Rhythm & Blues Hits. "It was always his dream to have a family group," he said. "So he introduced us to Jermaine, knowing that Jermaine could get us to the right people."
With sister Bunny joining the family fold in 1979, DeBarge was now a force to be reckoned with, and Berry Gordy was sufficiently swayed by their talent and their links to one of his existing hit acts to sign them in 1980 as the DeBarge's. As Switch's fortunes faded, the family's were on the rise. Tommy and Bobby worked with the four-piece outfit on their debut Motown album of spring 1981, simply titled The DeBarges.
That album failed to chart, but it had a certain superior pop-friendly R&B feel, with funky, horn-laden dance tracks and harmony-filled ballads, to make Motown persevere. It was a wise decision. In July 1982, now officially expanded to a five-piece of El, Bunny, Mark, Randy and new member James and restyled DeBarge, they released the sophomore album All This Love.
Its uptempo first single 'Stop! Don't Tease Me' was a false start, peaking at No. 46 R&B. But then came the Randy, El and Bunny composition 'I Like It,' a mid-paced number that showcased the group's lush harmonies and romantic disposition. At last, R&B radio said yes, please, making it a No. 2 hit in the early part of 1983. It was going to be a good year in the DeBarge family.
By April, they were back among the soul bestsellers with the equally classy 'All This Love,' which went No. 5 R&B and gave the group their first top 20 pop success. The album of the same name would go gold and just 14 months after that second LP came the third, In A Special Way.
Entirely produced this time by El DeBarge, it revealed a group growing ever more self-sufficient as a creative unit, and performing at the peak of their powers. 'Time Will Reveal,' released as the first single, hit the charts in October, and before Christmas, was beginning a five-week run at the R&B summit. "The title just came to me" said El DeBarge. "The first words that actually came to me were 'What can I do to make you feel secure,' and nothing else…later on, the Lord just gave it to me."
It was a stellar last quarter of 1983 for Motown. Rick James had led the bestsellers for six weeks with 'Cold Blooded,' Lionel Richie for seven with 'All Night Long (All Night),' then came DeBarge's run, as the label made like the old days. Further proof that the family act were now at Tamla's top table came with the presence on their next soul hit, 'Love Me In A Special Way,' of Stevie Wonder on harmonica.
If the 1983-84 season was successful for DeBarge, what followed was special — but not before the group's first brush with controversy, and certainly not their last. In 1984, James DeBarge eloped with an 18-year-old Janet Jackson, and the pair then lived for a time in the Jackson family compound. Inevitably, the relationship didn't last, and their marriage was annulled in 1985.
Apparently unperturbed, in February of that year, DeBarge released their fourth album Rhythm Of The Night, still producing some tracks themselves but by now also working with such heavyweight producers as Giorgio Moroder, Richard Perry and Jay Graydon. An up-and-coming songwriter and future hit machine called Diane Warren came onto the team to write the title track, produced by Perry and released at the same time as the Motown film in which it featured, 'The Last Dragon.'
'Rhythm Of The Night' was a hit from the moment it left the studio, hitting the R&B chart summit, No. 2 on the Billboard pop chart and giving the band the hit of their career around the world. The song reached No. 4 in the UK, the top five in Holland, the top ten in Australia. DeBarge were on the world map. Warren later joked: "I don't even know how to spell the word 'rhythm.' I don't really have a lot of rhythm. And I wrote 'Rhythm Of The Night.'
The song was so big, and has become such a theme tune for the group, that it's easy to forget that DeBarge followed it with two more big American R&B hits from the same album, perhaps because they didn't travel so well outside the US. 'Who's Holding Donna Now,' written by Graydon, David Foster and Randy Goodrun, had them moving ever further into adult contemporary pop and perhaps leaving some of their soul community behind, but it spent a month at No. 2 R&B and reached No. 6 on the Hot 100.
El and Chico's 'You Wear It Well' then became a soul No. 7. For the third album running, they had a gold record. But narcotics had entered the picture sometime before, and combined with the traditional sibling rivalries, meant that things were never going to be as good again.
1986 was Motown's cue for a Greatest Hits collection, but rather than keep time, it really marked the end of an era. El and Bunny left the group, both signing solo deals with Motown and causing a reported family rift. They incurred the disapproval of Etterlene 'Mama' DeBarge, the mother of the seven children in the performing fold, and ten siblings in total.
The group, in turn, left Motown, somewhat unusually with recent big hits in their locker rather than because of the normal decline in sales. Bobby DeBarge came in as the producer and fourth member of the retooled, all-male four-piece. There was a new record deal, but the independent Striped Horse was unlikely, with all respect, to match the Motown muscle.
Three of the siblings, in total, recorded solo for Motown, Bunny releasing the In Love set in 1987, and Chico, never a member of the group per se, an eponymous LP in '86 followed by Kiss Serious the next year. He would have better success when he moved to Kedar/Universal, with whom he had a gold-selling album, Long Time No See, in 1989.
El DeBarge, meanwhile, had only a modest success in late 1985 with the solo entry 'The Heart Is Not So Smart,' featuring his siblings, but hit paydirt with his self-titled Gordy set of 1986, which brought him a No. 1 R&B hit of his own with 'Who's Johnny' and another top tenner in 'Love Always.' "I didn't really want to move away from my family," he later admitted. "I was scared, but I thought I'd try it. I had a lot of people telling me 'Go ahead, do it.' And before I knew it, I was doing it."
But all of this splintering from the supposed main attraction wreaked damage from which the remaining members of the group never recovered. Their return with the Striped Horse album Bad Boys and single 'Dance All Night' just never caught fire: the album didn't chart, the single stalled at No. 33 R&B, and the next single 'You Babe' proved to be DeBarge's chart swansong.
In 1989, Chico and Bobby were imprisoned for drug trafficking, and four of their brothers had treatment for substance abuse. By 1991, the group had gone gospel, but the album Back On Track, on the small Truth Ministries label, sadly proved to be inaccurately titled. Even more sadly, Bobby's heroin use led to him contracting AIDS, from which he died in 1995.
It's an unfortunate end to the story of a group who, in their heyday, shone as one of Motown's major attractions of the 1980s.
Words: Paul Sexton
Format:
UK English