Mary Wells
The Detroit singer's Motown recordings included 'My Guy' and 'Two Lovers' and was given the nickname 'The Queen of Motown.'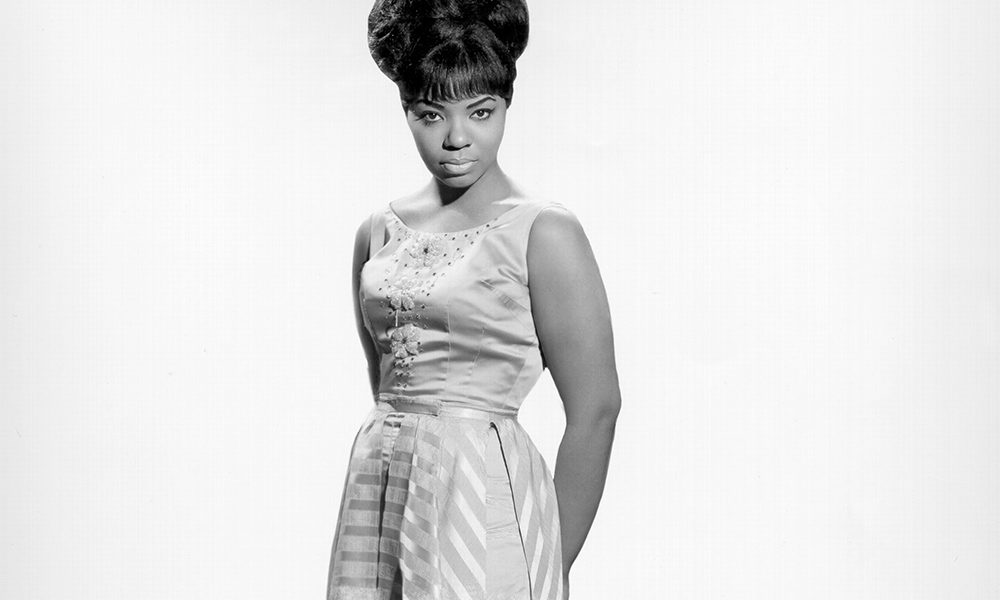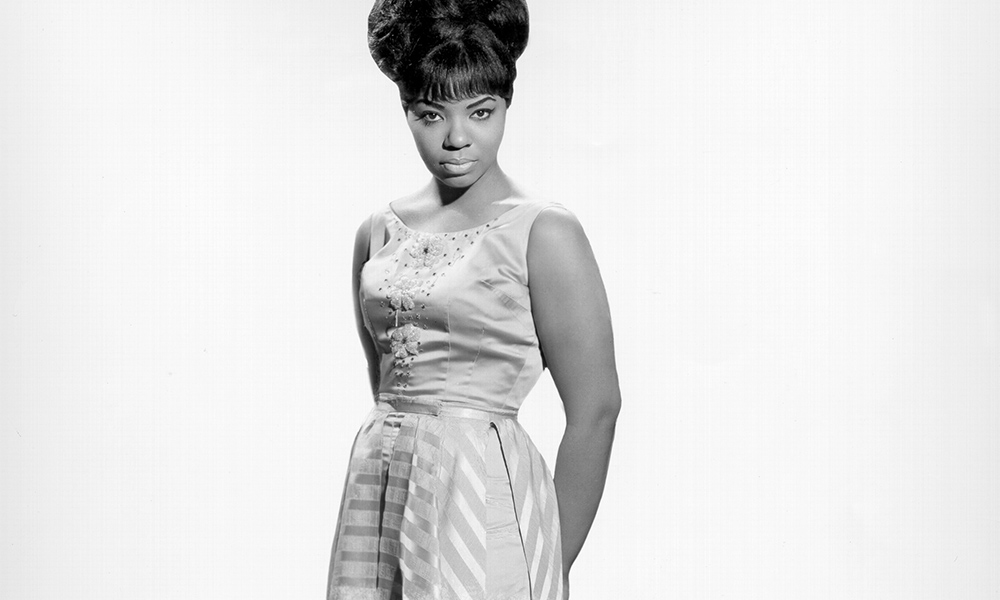 It was Mary Wells who truly helped Berry Gordy Jr. to understand that his artists were reaching the world with their music, not just America.
Her signature hit, 'My Guy,' was Motown's first significant success beyond US borders, opening ears worldwide for the remarkable rhythm and blues made by the company's young singers and musicians. Now, as then, the record remains one of the most sophisticated, soulful sides ever to emerge from the studio on Detroit's West Grand Boulevard.
"I set out to be a big artist and to do something great – I helped build a major company – and I made people happy for a while. I have no regrets." Mary Wells
Mary has been called Motown's first superstar, even as she owed her popularity to Smokey Robinson, the alchemist who wrote and produced 'Two Lovers,' 'You Beat Me To The Punch,' 'The One Who Really Loves You' and 'My Guy'  all her classic recordings showcased in The Mary Wells Collection.
"I liked writing for her voice," Robinson declared in his autobiography, Inside My Life. "Liked experimenting with her sound. In fact, I took my love for Harry Belafonte's calypso and gave an island flavour bongo bop to 'The One Who Really Loves You.' It hit big."
For her part, Mary told Goldmine's Wayne Jancik in 1987, "I didn't know how special it was at the time, but Smokey would just call. 'We've got a rehearsal,' he would say. 'I've got some tunes.' I'd go down to the studio and Smokey and I would get on the piano. He'd play. We'd get the right key. And we'd go over and over the song. I'd learn the basic melody. He'd let me get myself into it. It was so simple once you had the right people."
Smokey's tunes and that bongo bop was magic to early followers of Motown, not least the Beatles, whose subsequent endorsement of Mary (as well as Marvin Gaye and The Miracles) gave the company a boost of self-confidence. John, Paul, George and Ringo went further, inviting Mary to join the bill of their one and only UK tour of '64. To that point, no Motown artist had ever reached so many people in concert abroad.
To be sure, it had taken four years to get there. Born on May 13, 1943, in Detroit to a single mother, Mary suffered ill health as a child. Yet in church, she could sing her heart out and as a teenager, had the gumption to pitch one of her songs to a man she figured could help reach its intended target, Jackie Wilson. This was Berry Gordy, author of a number of Wilson's hits and the owner/operator of a new record company in the Motor City. Mary famously buttonholed him with the song ('Bye Baby Baby') at a Detroit nightclub; he told her to sing it on the spot. Deal!
'Bye Bye Baby' was one of the very first 45s issued on the Motown label, in September 1960, but it was curtain-up on a run of twelve – count them, twelve – consecutive Top Ten hits for Mary on Billboard's R&B countdown. What's more, three reached the Top Ten of the pop charts, and the tenth, 'My Guy,' blew all the way to No. 1. Her hits aside, the allure is evident on Something New: Motown Lost & Found, including a number of standards ('I've Grown Accustomed To His Face,' 'I Remember You') featuring the Four Tops on background vocals.
Nonetheless, at age 21, Mary was tempted to leave Berry Gordy's domain, in the year of her greatest success. At other record companies, she made worthy music, but lived at the edge of the pop charts, never again at their peak, until her premature death at age 49 on July 26, 1992.
The brilliance of her Motown legacy is undimmed at home and abroad. Those four musicians from Liverpool knew a good thing when they heard it.