John Lennon
John Lennon was one of the world's most famous musicians, with a solo career that included songs like 'Imagine' and 'Jealous Guy'.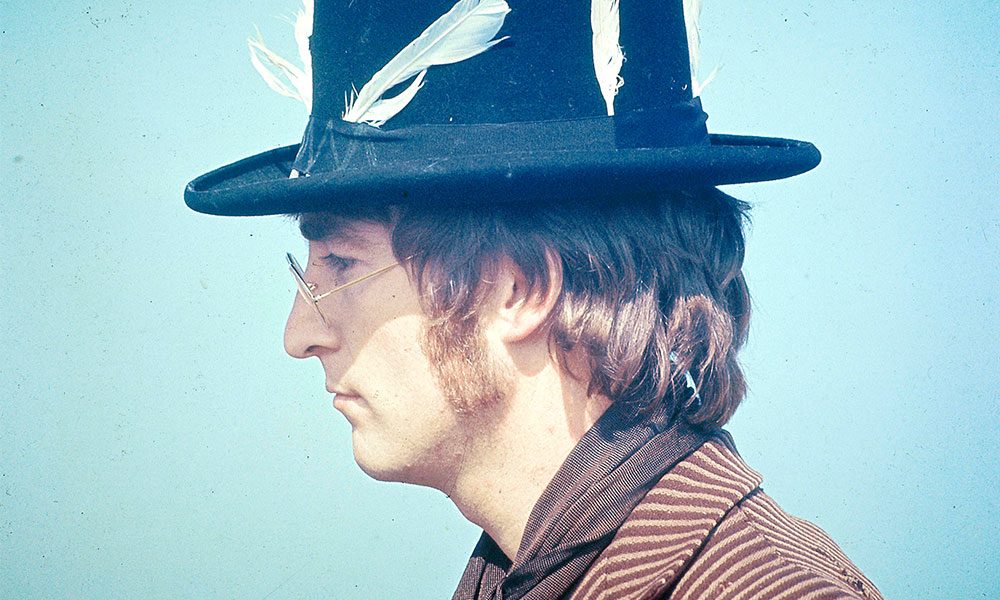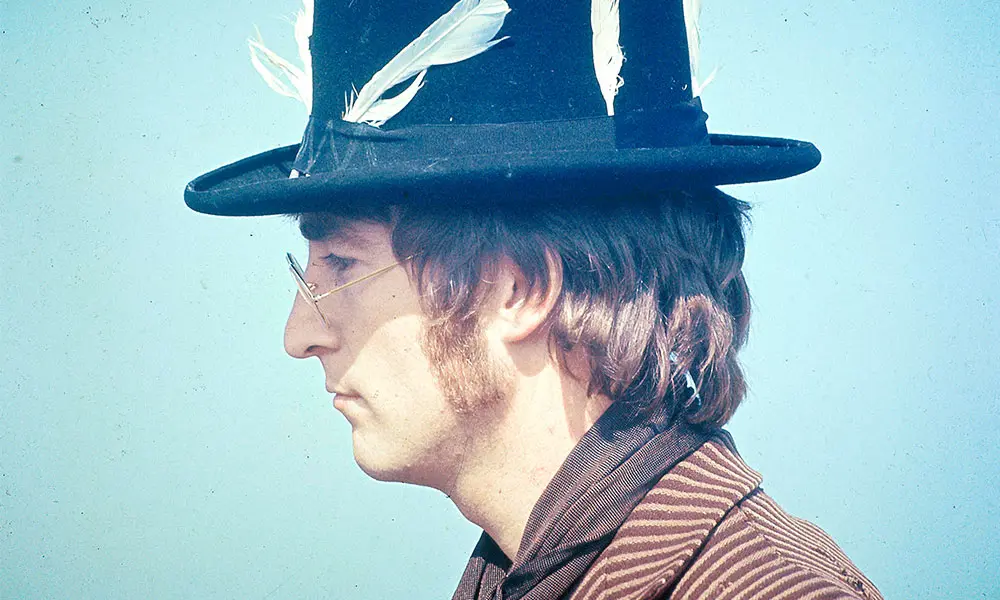 Is John Lennon the most important figure in rock history? Hard to disagree that the musician, activist, author and film star has every right to hold that title. He is certainly Britain's most iconic rock star, and this in a field that includes his songwriting partner Sir Paul McCartney, Mick Jagger and David Bowie.
Born in Liverpool in 1940 and taken away from us so tragically in December 1980, we will never know what else John would have offered as he left his 40th year, but his discography pays testimony to his talent just as his list of extraneous achievements would fill careers of dozens of other artists and bands.
Lennon's significance, both with and without The Beatles, was so vast that in hindsight it's hard to believe that he was patronised and filed under light entertainment at the beginning of his fame: this being a time, the early 1960s no less, when the establishment wanted youth culture regulated and homogenised. John was a rebel and an iconoclast and also a highly intelligent and complex songwriter who brought sexual nuance to the standard boy meets girl fare and then introduced a level of autobiography into his early period songs "I'm A Loser", "Help",  "In My Life" are obvious examples – that threw the conventional idea of pop's Tin Pan Alley idealism out the door. His writing took on a solo bent even when he was in collaboration with McCartney and their dual genius spilt over into the complex albums, Beatles For Sale, Rubber Soul, Revolver et al, and then grabbed a global generation by introducing them to the concept of psychedelia on Sgt. Pepper and the avant-garde on the double album The Beatles.
Household names pretty much from the off once Beatlemania kicked in 1963 – just the mention of their Christian names was enough to make the nation salivate – The Beatles grew up and broke down in public and Lennon would relish the chance to put across his political and religious ideas while he grew sick of being viewed as a spokesman. Once he'd moved away from the cosy concept of the group and fallen in love with Yoko Ono his solo career began in earnest. His first few outings with Yoko were mind-boggling affairs but then he entered his second commercially viable phase with the Plastic Ono Band and the hugely influential Imagine era. His move to New York coincided with the chance to enjoy an element of anonymity but his music flourished under the crucible of attention nonetheless. In his case there is little point in detailing sales figures, The Beatles broke all records in-store and at the box office and since everything Lennon did was scrutinized to the ninth degree there are hundreds of important books to read on the subject. His own authorship was quite amazing. He topped the best-seller lists with his first two surrealistic and humorous efforts – In His Own Write and A Spaniard in the Works – while the posthumous Skywriting By Word of Mouth is heartily recommended, if only because it is generally less well known. But without further ado, as he might have said, let's see where he began and where he ended up.
Born a Libran in war-torn Liverpool John Winston Lennon's unusual childhood would colour all his most personal work, particularly in the case of his mother Julia who was forced to hand her son over to his aunt Mimi to bring him up. Dislocated at times, happy at others, Lennon's personality made him something of a loner who failed academically despite obvious talents in English and Art. He became an art student while his first significant group The Quarrymen evolved with key members to include McCartney and George Harrison. The Beatles formed in 1960 and undertook their infamous Hamburg residency where John perfected his raunchy frontman style. Back home at the Cavern Club, John and the boys fell under the mentorship of local entrepreneur and record store manager (NMES) Brian Epstein who would engineer their eventual deal with EMI Parlophone. The rest is not history but the beginning of pop history as we know it since the albums Please, Please Me and With The Beatles catapults our heroes into the public consciousness. Thereafter everything the Beatles did turn the world upside down but John's early solo discs were esoteric affairs: and then some. Unfinished Music No 1: Two Virgins and Unfinished Music No 2: Life with the Lions didn't just divide critical opinion in 1968 and 1969 they created a simmering resentment. At this juncture, the groundbreaking use of tape loops, phase and distortion and very little obvious pop content wouldn't create such a stir but this was Beatle John, appearing naked on the cover with Yoko and then in a maternity hospital.
The avant-garde quotient is somewhat diluted on Wedding Album, which the couple recorded during the so-called 'Bed-Ins' that accompanied their public honeymoon. Listeners must make up their minds about these discs – they are not for the faint-hearted but they contain moments of whimsy that are pure Lennon even so. As for vinyl artefacts, they are super rare so the CD bonus reissues are well worth checking out.
Maybe there was a palpable sigh of relief when The Plastic Ono Band unleashes the Live Peace in Toronto 1969 album. This disc, recorded at Varsity Stadium, Toronto, Ontario, Canada contains a set of rock and roll standards like "Money" and "Blue Suede Shoes" as well as the Beatles cuts "Yer Blues" and "Give Peace a Chance". Backing from Eric Clapton, Alan White and Klaus Voormann is bang on the groove. What all the above recordings denote is that if you love John Lennon then you know you have to take the rough with the smooth. He isn't taking any prisoners after all.
The debut solo album proper is John Lennon/Plastic Ono Band (1970) where producer Phil Spector tries to make sense of the Primal Scream period of pain John endures after The Beatles break-up. Despite his own anguish, this album contains some of John's most essential music. We wholeheartedly recommend this as an introduction to his post-Beatles work. The new decade would find Lennon at his most acerbic. Stand out tracks are all of them! "Mother" is a pained account of his childhood while "Working Class Hero" and "I Found Out" deal with Lennon's attitudes to society in Britain. The lovely "Isolation" and "God" contain a spiritual depth that survives the examination of his own psyche and explores an artist adept at dealing with religion and fame. Even at his most negative, Lennon provides succour and intellectual depth. The CD reissue, adding "Power to the People" and "Do the Oz" are fascinating documents of the time and the backing – with Ringo Starr and Klaus Voormann handling the rhythm side – is exemplary.
Before he leaves England for New York Lennon will record at home in Surrey, in Abbey Road and mix and overdub at the Record Plant. Where the previous album's "Well Well Well" sounds like a precursor to metal and grunge the majority of the Imagine cuts have a softer, more inviting atmosphere but lose nothing in lyrical sharpness or musical acumen. Another significant milestone in Lennon's life this disc is one of the first to embrace the school of A-team session men who join George Harrison, the Badfinger boys and the trusty Voormann to provide a crisp rhythmic pulse. The drummers Jim Keltner and Jim Gordon will become stars in their right. Another five-star classic, Imagine is blessed by the legendary title track, which would be the best selling single in John's career. But the rest is equally vital. "Jealous Guy" has become a standard and "Oh My Love" is a template for much to come, a love song without compare. By contrast, the wickedly bitter "Gimme Some Truth" and the Beatle barbed "How Do You Sleep?" are balanced by Lennon's ability to criticize himself during "Crippled Inside", a lovely country romp with an acoustic swing.
Some Time in New York City coincides with increased activism from John as he hooks up with the American counter-culture. Somewhat critically panned on release in retrospect this double-disc is well worth discovering. The live material from the Lyceum is excellent and there are many other pleasing elements in songs like "Attica State", "Sunday Bloody Sunday" and "The Luck of the Irish". The remixed/remastered version is a peach since it adds "Happy Xmas (War is Over)".
Hard to believe that a figure of Lennon's stature could receive such short shrift but even Mind Games  (1973) was knocked at the time, though on reissue opinions have changed completely. Produced by John without assistance from Phil Spector, this album was recorded at the Record Plant with musical assists from Ken Ascher on keyboards, Jim Keltner on drums (Rick Marotta adds double rhythm for "Meat City") and specialists like guitarist David Spinozza, Sneaky Pete Kleinow on pedal steel and Michael Brecker adding a hard East Coast funky sax. The title cut was a commercial hit but the hidden gems are "Bring on the Lucie (Freeda People)" and "Aisumasen (I'm Sorry)" which is reminiscent of the Beatles track "I Want You (She's So Heavy)".
Walls and Bridges (1974) put John back in the critics' good books but forget that because this is an overlooked classic anyway. "Whatever Gets You Through the Night" and "Old Dirt Road" (penned with Harry Nilsson) are lovely things and the ensemble playing is craftsman-like and crisp. This is a damn good professional John Lennon album with a rock and roll twist thanks to the inclusion of Lee Dorsey's "Ya Ya" and the euphoric "#9 Dream".
The legendary Rock'n'Roll disc reunited Spector and John and adds gravitas and thrust to a set of tracks that Lennon had in his locker – "Slippin' and Slidin'", "You Can't Catch Me" and "Be-Bop-A-Lula" sounding like throwbacks to the olden days in the Cavern and the Star Club: a great recording. The bonus reissues are well worth the entrance fee. 
Shaved Fish is a compilation that became one of the world's first platinum sellers and not surprisingly since it contains the singles from Lennon's solo career that had yet to appear on an album, namely "Instant Karma", "Cold Turkey" and "Power to the People".
Following his decision to become a "house husband" and allocate time to his family the last album released in Lennon's lifetime is Double Fantasy (1980). Three weeks later an insane gunman murdered the dreams of a generation. Despite that awful perspective, this album contains some of the man's finest music. "Woman", "(Just Like) Starting Over" and "Beautiful Boy (Darling Boy)" are redolent of Lennon's most emotive writing to that date and Yoko Ono's contributions betoken a classic love affair in full bloom. Though we choose not to remember John Lennon solely for this work, as a final statement it's hard to beat.
Because this is a man of the highest order in our catalogue we unreservedly commend the anthologies and collections.
The John Lennon Collection (1982) was a huge seller after his death, particularly as it was tilted in the direction of his most passionate and perhaps least controversial songs from the 1970s. The posthumous Milk and Honey recovers "Grow Old With Me" and "Nobody Told Me" and is assembled by Lennon's widow Yoko Ono with great dignity and with attention to detail. The same goes for Live in New York City (1986) where a Madison Square Garden concert recording from 1972, featuring the backing of local act Elephant's Memory cut loose on Lennon favourites including a fine version of "Come Together" and a blistering "Instant Karma". Hear this as soon as possible.
For those who wish to delve further – that's likely to be all of you – the Imagine: John Lennon soundtrack includes the demo version of "Real Love" and a slew of Beatles classics that put together form the basis for the 1988 documentary. Then the 4-CD box-set Lennon (1990) cherry-picks the great and the good in the catalogue while Lennon Legend: The Very Best of John Lennon and John Lennon Anthology offer a combination of classics and must-hear demos and alternate versions of much-loved material.
More remasters decorate Working Class Hero: The Definitive Lennon and Power to the People: The Hits  – both deliver on their promise. But for those who want something approaching classic and definitive then the exemplary John Lennon Signature Box will prove to be the very thing. Here you'll find all the studio albums plus home demos and singles, digitally remastered with the utmost TLC. This may not be the cheapest option but it is still worth saving up for if you want something to treasure forever.
To paraphrase the man himself: Imagine no John Lennon. It's impossible. We choose to honour his memory via his music. Wondrous surprises lie in store in all of the above.
Words: Max Bell
Format:
UK English