The Great American Songbook: Soul Covers
Soul covers of The Great American Songbook have added a gospel-derived power and dancefloor-driven sexiness to these timeless standards.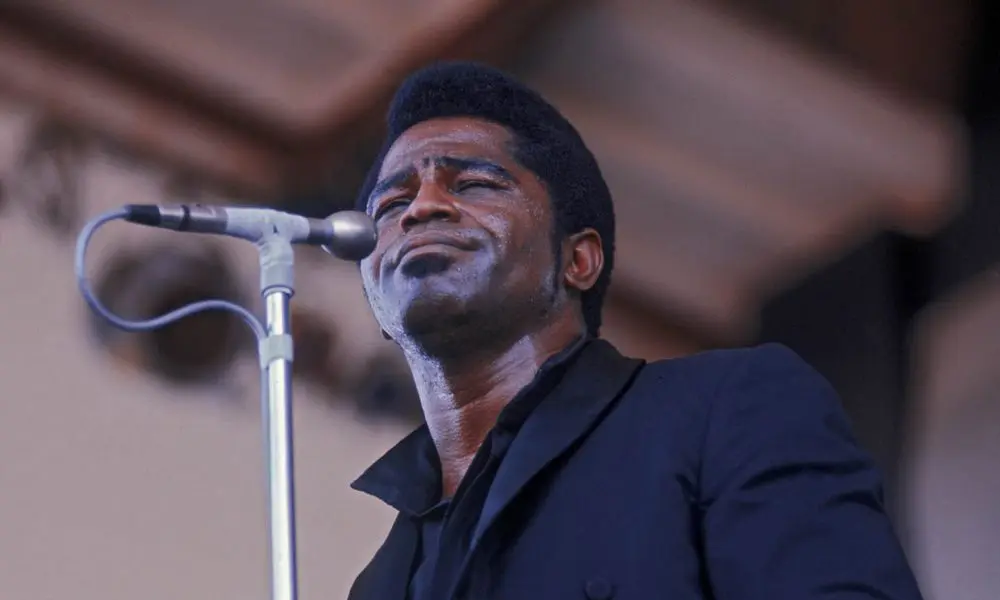 The Great American Songbook's influence echoes down the decades, more than half a century after the rock'n'roll revolution first promised to put paid to its values of melody, harmony, and romantic balladry. Today, entire albums by rockers are devoted to its songs; everyone from reggae singers to Rod Stewart love singing them. For many fans, however, the most harmonious music since the 50s has been soul; it too has been delighted to dip into this (imaginary) book packed with tunes derived from shows and Hollywood's golden era: after all, these songs offer a sense of timelessness and dignity that confers a little class on an artist. In return, soul has given this material a gospel-derived power and dancefloor-driven sexiness that it had lacked. Here are 11 soul performances from The Great American Songbook that are guaranteed to delight your ears – and your heart.
1: Etta James: At Last (from At Last!, 1960)
Let's start at the birth of soul music, when it was gathering up its clothes from the bedroom of R&B and remembering what its mama said about never forgetting what it was taught in church. Soul was never a straightforward affair, and the great Etta James was the living example of its complex roots. She never knew her father, and her mother was 14 when she had Etta.
As a girl, Etta loved singing, but was beaten into performing in public by an abusive choir tutor. Etta's powerful voice saw her making R&B records at the age of 15, in 1954. In 1960 she cut her debut album for Chess, At Last!, and while the title song was a bluesy ballad on Etta's larynx, it had been written for a 1941 Hollywood musical, Sun Valley Serenade, which featured Glen Miller's Orchestra. Written by lyricist Mack Gordon and composer Henry Warren, it's hard to believe that Etta's soul-soaked performance could have come from the same pen that wrote "Chattanooga Choo Choo" and "I've Got A Gal In Kalamazoo." Her soul power transformed it: the song was hers from this point on.
2: Marvin Gaye And Mary Wells: Just Squeeze Me (Don't Tease Me) (from Together, 1964)
Etta wasn't the only powerhouse soul diva to handle such unlikely material. Aretha Franklin's early career was studded with jazz/lounge-oriented albums, and she tackled the likes of "Love For Sale" and "You Are My Sunshine." She wasn't the only soul talent to try the latter: the avuncular New Orleans character Lee Dorsey recorded it early in his career.
It was handy for a soul singer to have a sideline in mainstream music, in case soul proved to be a passing fashion. Even the great Marvin Gaye was inclined to don a tuxedo and croon jazzy ballads under the encouragement of Motown's founder, Berry Gordy. Marvin cut an entire album of show tunes, Hello Broadway, and even while singing with his first duetting soul partner, Mary Wells, dipped into The Great American Songbook with a cover of Duke Ellington's "Just Squeeze Me (Don't Tease Me)" on their fine Together album. Their version is a superb slice of soulful R&B, skipping and swinging.
Just Squeeze Me (But Don't Tease Me)
3: Four Tops (In The Still Of The Night, from On Top, 1966)
Motown's house musicians were mostly older than the artists they supported, and steeped in jazz-era songs. There was a crossover in that most of the great vocal soul groups began with doo-wop aspirations, and doo-wop acts delighted in revealing their versatility with show tunes. One such was Four Tops.
For fans who wanted to hear their dark, dramatic hits such as "Reach Out I'll Be There" or "Seven Rooms Of Gloom," the group's albums often provided a surprising and well-crafted mix of material. Among them was 1966's On Top. Hit singles "Loving You Is Sweeter Than Ever" and "Shake Me, Wake Me" were joined by a dazzling, swinging interpretation of Cole Porter's 1937 standard "In the Still Of The Night." For a group known for the huge lead vocals of Levi Stubbs, it's very much a collective performance, slick and warm. Stubbs inevitably gets his solo spot, but you have to wait for it.
In The Still Of The Night
4: Lou Rawls: Stormy Weather (from Tobacco Road, 1964)
Covering standards was a way for soul acts to be primed for well-paid supper club – or even Vegas – gigs, rather than a perilous existence playing Chitlin' Circuit dives. It gave them a touch of "class," or so it was perceived back then. One singer who required no added injection of that quality was Lou Rawls, who performed at the junction of soul, pop, R&B, and jazz without ever sounding fazed. His cut of "Stormy Weather," from his classic 1964 album, Tobacco Road, finds him utterly in charge of a 17-piece big band on a song written in the year he was born – 1933 – by Harold Arlen and Ted Koehler. Lou would go on to mix swinging jazz with contemporary soul in the 60s and 70s, always supremely in control of his art and its surroundings.
Stormy Weather (Keeps Rainin' All The Time)
5: The Supremes: The Lady Is A Tramp (from The Supremes Sing Rodgers & Hart, 1967)
Speaking of supreme… Diana Ross was set up for wider stardom by Motown's Berry Gordy, who recognized in her the ability to appeal to a wide audience. Gordy had Ms Ross and The Supremes cover material from a broad range of sources, and while it might seem peculiar now, it was perfectly normal in 1967 for The Supremes to appear on the US Television show The Hollywood Palace, sing their psychedelic soul hit "Reflections" and follow it with a decidedly non-psych "The Lady Is A Tramp," complete with rehearsed "adlibs" in the middle. They'd recorded it that year on their Sing Rodgers & Hart album, on which the group covered a dozen works from the two composers, whose songs remain standards. It was the last album in which The Supremes remained just a group; afterward, Diana's name was moved to the fore.
6: James Brown: Nature Boy (from Cold Sweat, 1967)
Nobody buying The Supremes' Rodgers & Hart album could have had their expectations thwarted: it said what it was. But James Brown's third album of 1967, Cold Sweat, combined its title track, arguably the first real funk record and as gritty as a beach sandwich, with a selection of standards that are a long way from funk. But once you get over that, there are still some gems, such as his version of "Nature Boy."
This peculiar, eerie song was written by eden ahbez, the first hippie in music, who grew his hair long some 20 years before the Summer Of Love, wore robes and sandals, and lived in a tent in LA. ahbez wrote "Nature Boy" about, well, himself, and gave it to Nat King Cole, who spent eight weeks at No.1 with the song in 1948. James Brown's version, garnished with the sort of high backing vocals the original series of Star Trek used to indicate a mysterious and spooky situation, was a clash of cultures: there was nobody more urban or businesslike than the mid-60s Mr. Brown. All the same, he delivers a creditable cover, moody, dark and delicious. The song would find further popularity in the mid-70s thanks to George Benson's high-gloss version on the multimillion-selling In Flight album.
7: The Impressions: Satin Doll (from The Never Ending Impressions, 1964)
The Impressions are remembered for the brilliant songs of Curtis Mayfield which reflected – and in some instances helped lead – the Civil Rights movement, as well as touching hearts when he was in a romantic mood. However, The Never Ending Impressions, their 1964 album, mixed classic Mayfield compositions such as "I'm So Proud" and "I've Gotta Keep On Moving" with several Great American Songbook gems. The least likely of these is "Satin Doll," a 1953 Duke Ellington, Billy Strayhorn, and Johnny Mercer swing classic, usually heard on the lips of Frank Sinatra and Ella Fitzgerald. Again, the song was probably included in The Impressions' repertoire as insurance: it showed their versatility, and if the bottom dropped out of the market for sheer soul genius with a social conscience, they could doubtless have found gigs singing swing standards.
8: Marlena Shaw: What Are You Doing For The Rest Of Your Life (from Marlena, 1972)
Today, Marlena Shaw is best known for "Woman Of the Ghetto," her hard-hitting anthem addressed to the folk in power who didn't care about the people's suffering. But Shaw is also steeped in the history of African-American music. At the age of 10, she appeared on stage with her uncle's jazz group at the Apollo in Harlem, and sang with jazz bands until the mid-60s, when she signed to Cadet and headed in a soul direction. However, the music she'd been brought up with still made its presence felt, and her first album for Blue Note, Marlena (1972), mixed lush jazz and soul in equal measure. The effortlessly elegant "What Are You Doing For The Rest Of Your Life" was a late entry for The Great American Songbook, not being published until 1969, but its writers, Alan and Marilyn Bergman, and Michel Legrand, most definitely operated within its tradition. Shaw is utterly convincing, singing straight from the heart.
What Are You Doing For The Rest Of Your Life
9: Linda Clifford: If My Friends Could See Me Now (from If My Friends Could See Me Now, 1978)
It might appear strange for Great American Songbook material to turn up in the disco arena, but there were connections. Disco borrowed many visual cues from the Art Deco era, the period that saw the foundation stones of the Songbook being laid; there was the same emphasis on dancing that the 20s flapper era had; and, frankly, disco could sometimes be monotonous without interesting arrangements and complex chords, which Songbook standards specialized in. Listen to Patsy Gallant's "From New York To LA" or Gloria Gaynor's "I Will Survive" to hear 70s disco songs that aspired to the standards of The Great American Songbook, even if they lacked some subtler nuances.
Linda Clifford's version of "If My Friends Could See Me Now" found her delivering a show tune from Cy Coleman and Dorothy Fields, written for the musical Sweet Charity. Clifford was not only a formidable voice, she had heavyweight soul talent behind her. She was signed to Curtom, the label owned by her producer Curtis Mayfield, who played guitar on her records, along with 80s soul legend Keni Burke on bass and the legendary Jones Girls on backing vocals. It was soul… that just happened to be disco.
Linda Clifford If My Friends Could See Me Now 1978
10: Barry White: As Time Goes By (from The Right Night And Barry White, 1987)
One of the remarkable things about American standards is their versatility. They're not exactly one-size-fits-all, but there's one to suit every singer. For example, Barry White is the most idiosyncratic of vocalists, with a voice and style all his own. Yet he cut a brilliant version of Herman Hupfeld's "As Time Goes By" for his 1987 "comeback album," The Right Night And Barry White.
"As Time Goes By" famously featured in Casablanca, for many fans the greatest movie of the 40s. By that time the song was already 11 years old, but it lived up to its lyric: a kiss is still a kiss… and a great song is still a great song, as White proved.
11: Amy Winehouse: Moody's Mood For Love (from Frank, 2003)
One groundbreaking soul artist in the modern era fully understood the value of The Great American Songbook: Amy Winehouse. She grew up listening to her father's record collection and it imbued her with a love of jazz, swing, and ballads. Her adventurous but glowingly sincere version of "Moody's Mood For Love," from her 2003 album, Frank, finds her taking the Eddie Jefferson/James Moody ballad to places it had never been before. The song was based on Jimmy McHugh and Dorothy Fields' 1935 classic "I'm In The Mood For Love"; saxophonist James Moody had played it and singer Eddie Jefferson sang lyrics to the lines Moody had improvised, giving the melody another life entirely. Winehouse would undoubtedly have approved of its unusual, highly artistic creation.