Mary Wells: Motown Icon And Soul Music's First Superstar
A pioneering and everlasting legend, Mary Wells was Motown's first true icon, paving the way for an artistic freedom that others would come to follow.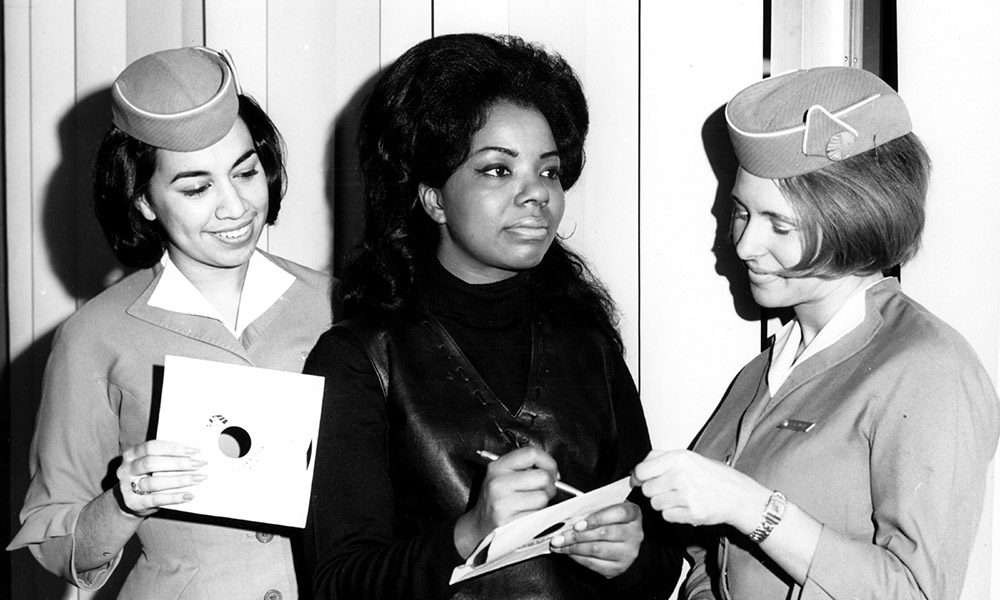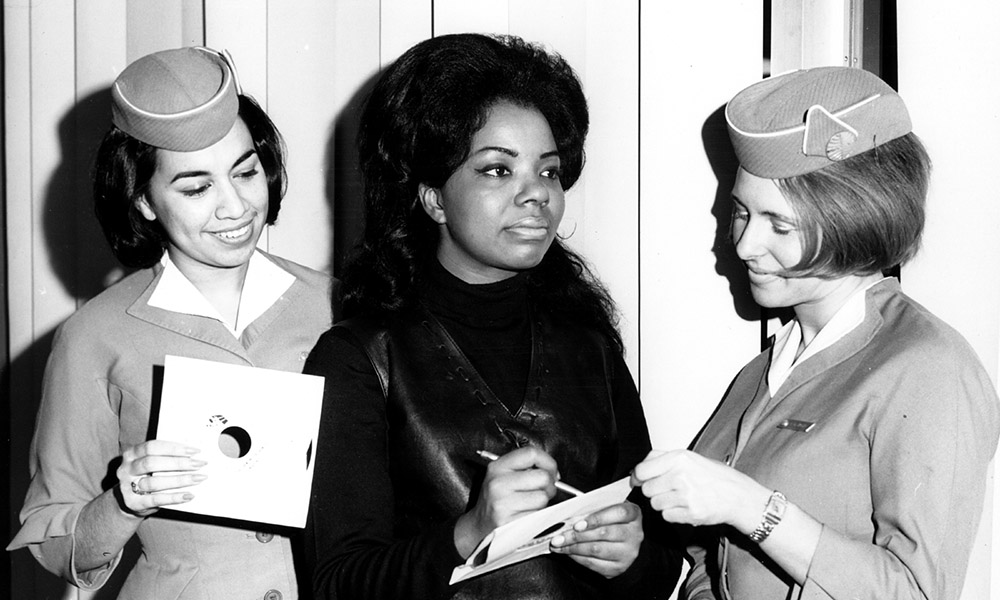 Who was the first female soul superstar? Who supplied glamour – indeed, pushed the envelope for style for her era – and stunning, undeniable beauty long before "Black is beautiful" became a slogan? Who sang like a bird, and escaped the cage that both kept her captive and made her the hero that she was – only to find that independence came at a price? Who gave Marvin Gaye an outlet that satisfied commercial needs, leaving him able to make the records he really wanted to? None other than Mary Wells, that's who.
Listen to the best of Mary Wells on Apple Music and Spotify.
Motown's first true icon
Soul music's first superstar, Mary Wells led where Gaye and Stevie Wonder would eventually follow in the fight for the freedom to express themselves.
Today, Mary Wells is known almost exclusively for "My Guy," the timeless, sophisticated finger-snapper that took her to the top of the US chart in 1964. But during the first half of the 60s, Wells had many hits. She rapidly rose from struggling songwriter to become Motown's first true icon, and it looked like her celebrity status was here to stay. She had a uniquely warm voice, an easy-going public persona, and an elegant, sometimes sassy look that made her marketable. But her career-high point of "My Guy" also marked the moment when the singer knew she had to break free. Mary Wells was no puppet; she was an artist with a yearning to do her own thing. Her dream came true but, as the cliché claims, it is wise to be careful what you wish for…
Early years
Mary Wells was born in Detroit, on May 13, 1943. Raised by her mother, she grew up poor and suffered from spinal meningitis and tuberculosis as a child. But being a poor girl in the big city meant that when she was well, she had to help her mother at her cleaning job. In her early teens, Mary sang in nightclubs, having honed her voice at church, and she often sang while working. Mary left school at 17 but had done her homework: obsessed by local hero Jackie Wilson, she set her sights on writing songs for him, and saw an opportunity in 1960 when she was introduced to Berry Gordy at a Detroit nightclub. Wells knew Gordy had written hits for Wilson, and asked if he might get one of her songs to the "Reet Petite" hitmaker.
Gordy put this precocious young lady to the test and asked her to sing her song right there and then. Wells had the chutzpah to do so – and landed herself a contract at Gordy's Motown label, where the song she'd intended to give to Wilson became her first hit. "Bye Bye Baby" made the pop Top 50, but this by no means presented the finished Mary Wells. The vocal refinement she became famed for was not in evidence, and she sang in a tough, hoarse rasp, as if she had not quite got the idea of Jackie Wilson singing the song out of her head.
Her next single, 1961's "I Don't Want To Take A Chance," made her the first female Motown solo artist to hit the US Top 40, but her third, ʻStrange Love', failed to build on her promise. Mary had lost control of her material, with Mickey Stevenson supplying her songs.
Becoming a star
After the disappointment of "Strange Love," Motown asked another writer with a rising reputation to compose for the talented teenager: Smokey Robinson. He struck gold right away with "The One Who Really Loves You" – not just because the single went Top 10 in 1962, but because his light touch as a producer brought out the gentler side of Mary's voice for the first time. The follow-up, "You Beat Me To The Punch," was another Top 10 hit, and it topped the R&B chart and gained a Grammy nomination – Motown's first. "Two Lovers" completed Wells' 1962 in similar fashion, being a beautifully elegant performance that charted heavily.
Things went off the boil a little for her next two singles, which were followed by two bigger hits, "What's Easy For Two Is Hard For One" and "You Lost The Sweetest Boy." If Mary had looked over her shoulder, she might have seen soul's future, threatening to overtake her: among the backing singers on "Sweetest Boy" was The Supremes, a trio on a steep learning curve in 1963, and the record was written and produced by Holland-Dozier-Holland, Motown's fast-rising writing and production mainstays. Then in March 1964, another beautifully judged Smokey production became Mary's calling card: "My Guy."
"My Guy" is a record that needs no introduction – though that would mean losing the keening horn line that calls you into this eternal smash. It was a No.1 in the US, reached No.5 in the UK, and became a hit in many other territories. But Mary wanted more, and so did her husband, Herman Griffin, who urged her to leave Motown. Wells longed to write her own material and felt that the money her success was making for the company was being spent on developing other acts that would eventually only provide competition to one Mary Wells. With her string of hits, Mary was Motown's biggest star, but she was only 20 and perhaps did not have the experience to make her opinion count in a company full of ambitious young males. Mary wanted out.
Duets with Marvin Gaye
She had one further part to play at Motown, however. The company teamed her with Marvin Gaye and the two young vocalists cut a glorious album, Together, which included the alluring "Once Upon A Time" and "What's The Matter With You Baby," hit songs placed back to back on one single in the US. At the age of 21, Mary quit Motown, after a lawsuit that ruled that a contract she had signed as a minor no longer applied. Motown lost the first superstar it had.
Superstar? Certainly. Mary Wells scored 10 pop hits in three and a half years, and when she left Motown, she had just had her biggest yet. She had never sold out, and was an even bigger star on the R&B – for which, read African-American – chart. Her look, adorned in blonde wigs and stunning stage gowns, was ahead of its time, and she was a sex symbol for many young fans. Her loss hit Motown hard, which is why they fought to keep her. But Mary lost out too: the agreement that freed her from Motown not only cost her the label's production and promotional muscle, it deprived her of royalties from sales of her old material.
Life after Motown
Onwards and… not quite upwards. Mary landed a $200,000 deal with 20th Century Fox. Their first release together was a single coupling "Ain't It The Truth" and the rather pointed "Stop Takin' Me For Granted," the latter written by Mary under the pseudonym LR Peques. There wasn't a lot of difference between Mary's new sound and her Motown classics, but the record fell disappointingly short in terms of sales, even though it went Top 10 on the R&B chart.
"Use Your Head," co-written by Motown songwriting legend Barrett Strong, did better – but it was her last Top 40 pop hit. An album of Lennon–McCartney covers, Love Songs To The Beatles, was a plausible marketing proposition in 1965: Mary was someone The Beatles idolized and she had toured the UK with them in 1964, striking up a warm relationship with John Lennon in particular.
Mary's pop career was effectively done and dusted by 1965, with just two records making the Top 60, "Never, Never Leave Me" and "Dear Lover," the latter her debut single for Atlantic's Atco subsidiary and packed with Chicago soul goodness. From this point on, Mary's releases were either tiny hits or flops, though their quality level was still high, and they'd eventually find a loyal listenership on the UK's Northern soul scene.
Mary's voice remained beautiful. She worked with top-quality producers and arrangers, such as Sonny Sanders and Carl Davis, responsible for some of Jackie Wilson's best mid-60s songs. Towards the end of her Atco tenure, she had control over her material, and the same applied at Jubilee, the label she joined in 1968.
Mary divorced Griffin and married Cecil Womack, brother of the more famous Bobby, in 1967. Mary and Cecil wrote and produced her Jubilee material, which fared reasonably on the R&B chart. Mary continued to record intermittently for Reprise and Epic. She divorced Cecil in 1977 and married his brother Curtis, and when Cecil formed Womack And Womack with Sam Cooke's daughter Linda, Mary sang back-up on their fine Love Wars album.
Illness and death
Mary succumbed to laryngeal cancer in 1992, a cruel fate for a fabulous singer. She had been diagnosed after her voice failed while recording for the retro-soul label Nightmare. She had battled addiction in the 70s, and bouts of depression, and just as she should have been thriving in 1965, she suffered a relapse from her childhood TB, which put her out of action for weeks. Mary was spectacularly unlucky.
Legacy
Though her time at her absolute peak was short, Mary Wells' career had been glorious. While her bid to free herself and find artistic freedom had not worked out for her in the way it later did for Marvin and Stevie, her voice and talent remained intact. Her work as a duettist with Marvin Gaye had set a template he used to ward off commercial pressure with his work with Kim Weston, Tammi Terrell, and Diana Ross. Her luscious looks proved that soul could be sold as sexy to white people, which her former backing singers The Supremes exploited in a cutesy way. And while you could argue that there were female soul superstars before Mary Wells, such as Dinah Washington and Etta James, they were both known in other fields first, such as R&B, rock, and jazz.
Mary Wells was soul from first to last, the pioneering and everlasting legend of this remarkable black American music. She was nothing short of amazing. Don't take her for granted.
Listen to the best of Motown on Apple Music and Spotify.