Stevie Wonder
Stevie Wonder is one of the most commercially and critically successful pop artists of the last century, with a peerless career and countless hit singles.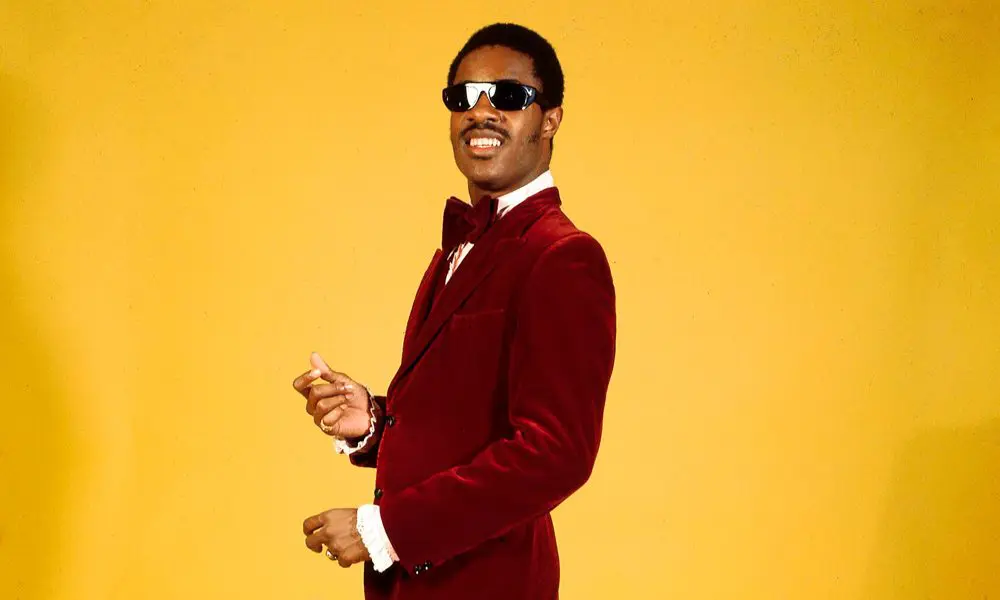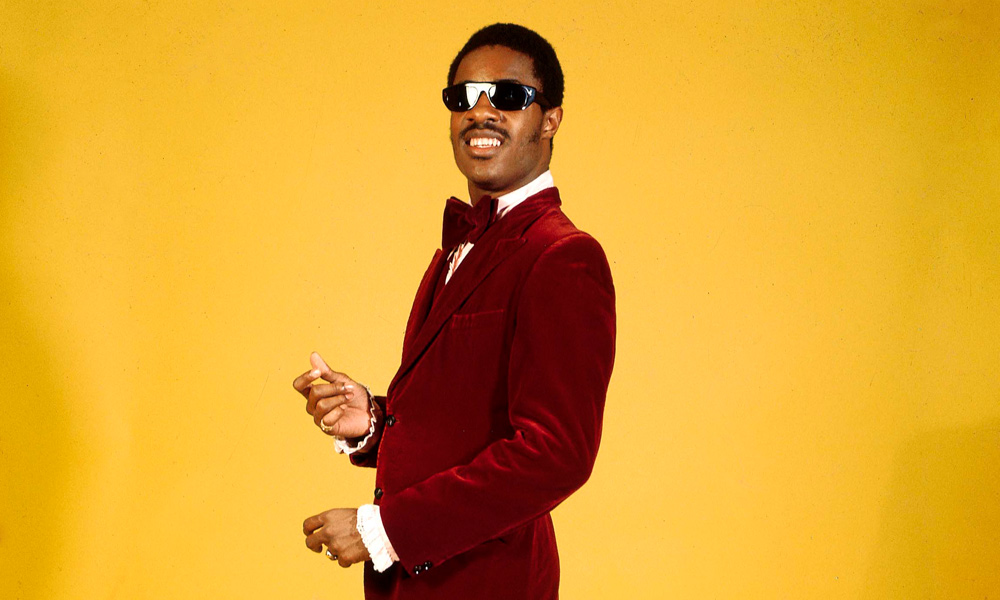 Few artists have had such a diverse and far-reaching impact on music as Stevie Wonder. From his beginnings as Little Stevie, before he was even a teenager, to his groundbreaking 1970s albums that took black music into a whole new direction, allowing so many that followed him to break out of the strictures of what record companies considered 'soul music.'
When Stevie Wonder released his landmark album, Innervisions, 40 years ago, in August 1973, he had already made 15 albums and had a decade of chart success both in the UK and the US. By 1973 he was the most experimental and ambitious black artist working in pop music and had extended the boundaries of that genre through his unique fusions of soul, jazz and rock, all the while writing material of a social and political nature, alongside songs of the heart. Stevie Wonder is not just a huge figure in music he is one of the 20th century's most consistently brilliant artists.
Born 13 May 1950 in Saginaw, Michigan, Wonder was blind shortly after birth. Brought up in Detroit he learned to play a variety of instruments as a child as well as sing in the church choir. As early as 11 years of age his talent came to the notice of Ronnie White of The Miracles who alerted Berry Gordy at Motown and Gordy duly signed him and renamed him Little Stevie Wonder. His early records were fairly inauspicious but in August 1963 he had a sudden double success in the US when a single, 'Fingertips Pt.2', and a boldly-titled album, The 12-Year-Old Genius (Recorded Live), both reached No. 1 in their respective charts. Unfortunately, it wasn't a presentiment of further immediate success and after an album of mostly covers "With A Song in My Heart" flopped he dropped the 'little' from his name and set about writing his way into music history.
Stevie Wonder burst into pop consciousness here in January 1966 with 'Uptight (Everything's Alright)', which made the Top 20, and although his US hit cover of Dylan's 'Blowin In The Wind' didn't catch on he was soon in the UK Top 20 again with 'A Place In The Sun'. Six months later he had a No. 5 hit with 'I Was Made To Love Her' and after a somewhat premature Greatest Hits compilation album charted in the autumn of 1968 he enjoyed an 18-month run of five Top 20 UK singles – 'For Once In My Life' (No. 3), 'I Don't Know Why (I Love You)'/'My Cherie Amour' (No. 14), 'Yester-Me, Yester-You, Yesterday' (No. 2), 'Never Had A Dream Come True' (No. 6) and 'Signed, Sealed, Delivered (I'm Yours)' (No. 15). Also in that period, his My Cherie Amour album charted and he somehow found time to write the music for hit singles, such as the Smokey Robinson classic 'Tears Of A Clown', for some of his fellow Motown artists!
In September he married Syreeta Wright and there followed a quiet spell while he let his Motown contract expire and then renegotiated it on terms that gave him almost total artistic control over the music he would release and a much greater degree of business independence. He resigned in March 1972 and two months later released Music Of My Mind, an album that fully reflected his newly-gained artistic licence and demonstrated his ability to experiment and fuse different styles of music in an adventurous way whilst still retaining a keen commercial sensibility. It was a skill that Wonder further developed and honed to spectacular effect. The following year indeed marked the beginning of his 'classic seventies' period of four albums that not only established Wonder as a major artist but changed the face of pop/soul music and influenced its future in unprecedented ways. The memorable 'Superstition', a No. 11 single here and a No. 1 in the US, was followed by the superb Talking Book album, the opening track of which was the follow-up single, 'You Are The Sunshine Of My Life', which settled at No. 7 on the UK Top 10. Another album of strong material that further reflected his complex and varied artistic sensibilities, Talking Book, did much to introduce Wonder to a wider rock audience, a move that gained more momentum when around its release he toured with The Rolling Stones and played to huge, appreciative audiences.
When Innervisions was released in August of 1973 Stevie Wonder had clearly attained a new creative level that saw him able to write about complex social and personal issues in a more expansive, spiritual and mature way with the confidence that his audience would follow him on his adventure of discovery and fulfilment. The album's tour de force is arguably the seven-minute 'Living For The City', a searing, heroic statement about the injustices of inner-city survival, and tracks like 'Too High' and 'Jesus Children of America' tackled subjects that most black artists had hitherto chosen to avoid. The album was not without its fair share of hit singles either – an edited version of 'Living For The City' and 'He's Misstra Know It All' both made the UK Top 20, while 'Higher Ground' got to No. 29. Only 'Don't You Worry 'Bout A Thing' inexplicably failed to make an impression. And in the US it performed even better. It was a No. 4 album with two Top 10 singles. It won four Grammy awards the following year, including Album of the Year. As an artistic statement, it was very warmly received by the media who recognised that with his total hands-on approach – he wrote the music, lyrics, played most of the instruments himself, arranged it all and was credited as producer (alongside Robert Margouleff and Malcolm Cecil (Tonto's Expanding Headband) he'd delivered a more meaningful, thoughtful work that deserved to be taken seriously. Then, as everything seemed to be going so well, fate struck. Whilst on tour in North Carolina to promote Innervisions, days after its release Wonder was involved in a near-fatal car accident. The car he was travelling in collided with a logging truck and a tree trunk smashed through the car windscreen and hit him head-on. With severe head injuries, he spent several days in a coma and temporarily lost his sense of smell and taste. Fortunately, he made a full recovery but it took a while. It wasn't until the following March that he reappeared – a concert at Madison Square Garden where he was rapturously greeted. He later remarked that the accident had brought the spiritual side of his nature to the fore and certainly much of his music from then on often attained a new level of soulfulness and compassion.
His next album, Fulfillingness' First Finale, came out in August 1974. It was a No. 1 album in the US and No. 5 here, and as if to emphasise the fact that as far as UK audiences were concerned he'd evolved into a conceptual album artist and not just a Motown hit machine, there was only one Top 20 single from it –   the minor 'Boogie On Reggae Woman'. In the US though he was still having hit singles as well as album recognition – Fulfillingness' First Finale dominated the Grammys, including the Album of the Year award yet again. His prolific and immensely fruitful 1970s period continued with arguably his most ambitious and accomplished statement yet – the expansive double LP, Songs In The Key Of Life. Released in October 1976 it again provided evidence of Wonder's development as a concerned, compassionate songwriter and consummate musician fully in control, prepared to take risks and able to remain highly commercial at the same time. It featured a mix of social and personal subject matter including the memorable 'Isn't She Lovely' written for his new daughter Aisha. There followed a three-year gap in recording before he launched another run of chart success throughout the 1980s – four Top 10 albums selling more than ever Hotter Than July, Original Musiquarium 1 (compilation), the soundtrack to the film The Woman In Red, and In Square Circle, and yet more hit singles – 'Master Blaster', 'I Ain't Gonna Stand For It', 'Lately', 'Happy Birthday', 'Do I Do', 'I Just Called To Say I Love You' (UK No. 1), and 'Part-Time Lover'. His status as a major artist and in-demand celebrity was assured.
Since then he has continued to work at a level that leaves his peers in his wake, and his many high-profile artistic collaborations, charity work, political and TV appearances have consistently kept him in the public consciousness. He also continues to write and produce for other artists, and remains active as a performer, appearing in the UK at Glastonbury in 2010 and at the concert to celebrate the Queen's Diamond Jubilee.
Perhaps one of the most significant tokens of esteem bestowed upon him is the number of times his songs have been covered and his music sampled by successive generations of musicians, white and black, who realise that Stevie Wonder saw no limits to the way his music could develop. He drew on multiple genres, created innovative, commercial music that blurred the boundaries of rock, pop, soul and jazz, and appeals to white and black audiences with equal fervour.
The long-awaited new albums, one a gospel piece and the other his much-talked-about Through The Eyes Of Wonder, detailing his life as a blind artist, are yet to be signed, sealed and delivered. But "Faith", featuring Ariana Grande, and collaborations with Common, Redfoo, Snoop Dogg, Jason Derulo and Keith Urban, and his cameo on Sir Paul's "Only Our Hearts", are nuggets to cherish.
Max Bell
Format:
UK English