Dinah Washington
Dinah Washington was one of the greatest female vocalists to have sung jazz and popular music in the 20th century.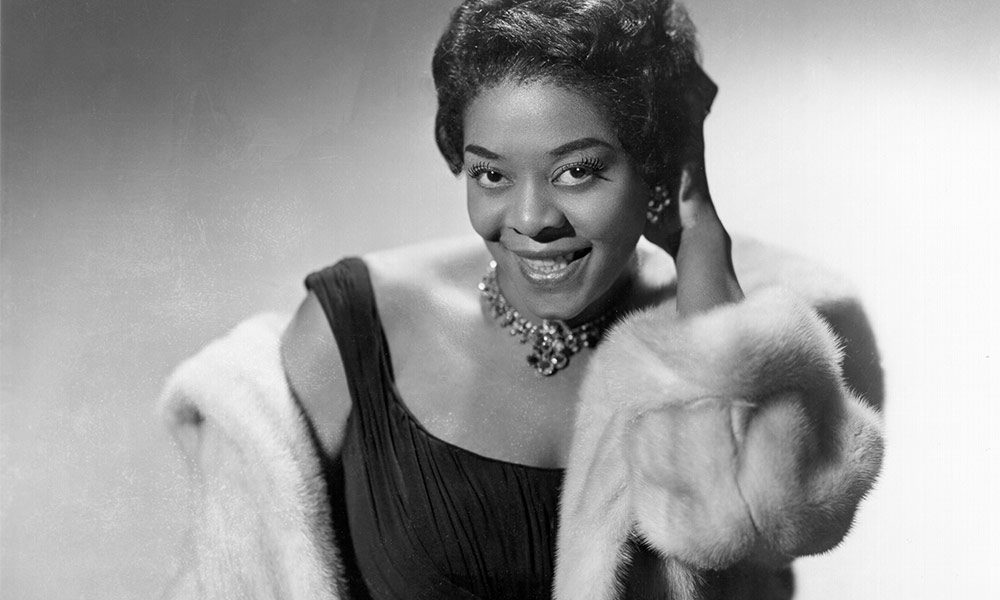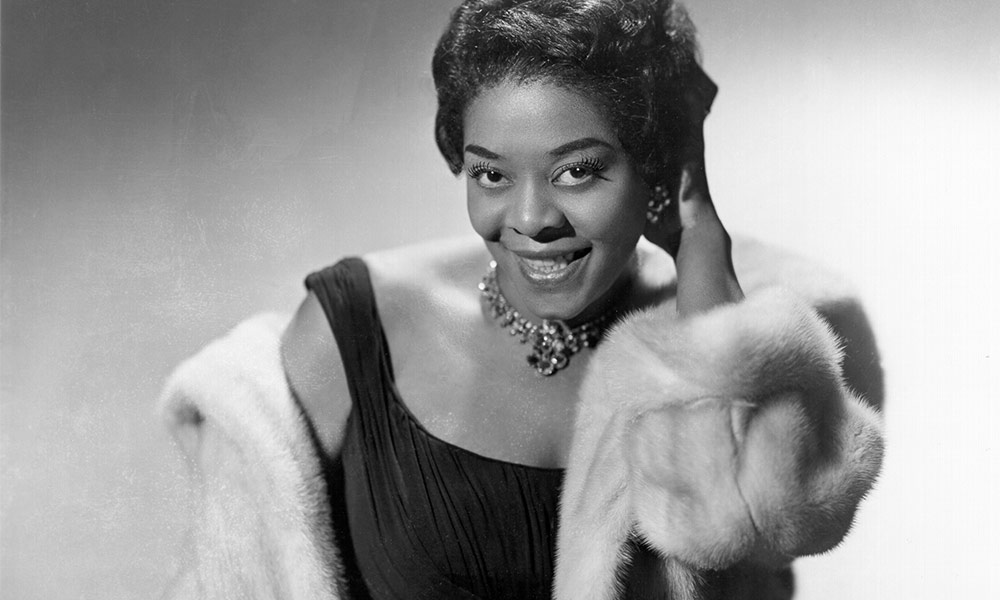 Dinah Washington was one of the greatest female vocalists to have sung jazz and popular music in the 20th century. Her style and delivery have been emulated by many that followed but few have had a voice to match the Divine Miss D. Her life was the stuff of movies, but even Hollywood shied away from trying to capture it on film as it was just too complicated. Fortunately, her immense talent on record has been well documented and she sounds as good today as she did when she made all those classic albums.
Born in Alabama, Ruth Lee Jones grew up in a staunch Baptist family in Chicago, singing and playing the piano in the choir at her local church and quickly becoming adept at gospel's characteristic off-beat, syncopated rhythms and bent or sliding notes. At the age of fifteen, she performed "I Can't Face The Music" in a local amateur competition hosted at Chicago's Regal Theatre, won and was soon performing in Chicago's nightclubs, such as Dave's Rhumboogie and the Downbeat Room of the Sherman Hotel.
'She had a voice that was like the pipes of life. She could take the melody in her hand, hold it like an egg, crack it open, fry it, let it sizzle, reconstruct it, put the egg back in the box and back in the refrigerator and you would've still understood every single syllable of every single word she sang.' – Quincy Jones
Her breakthrough came in 1942 when she was spotted by Joe Glaser, Louis Armstrong's manager, while she was singing in the Garrick Bar to supplement her washroom attendant's income. On Glaser's recommendation, she joined Lionel Hampton's band in 1943, taking the name Dinah Washington, given to her either by Glaser or Joe Sherman, owner of the Garrick Bar, no one is quite sure.
Washington quickly began attracting huge acclaim during her time with Hampton who would recall, 'Dinah alone could stop the show… I had to put her down next to closing because nobody could follow her. She had a background in gospel, and she put something new into the popular songs I had her sing.'
In 1943, Washington recorded a blues session with a small ensemble drawn from Hampton's band. Directed by Leonard Feather, they recorded his song "Evil Gal Blues" and made it a hit. After her three years with the Hampton band, Washington's popularity grew and she began headlining R&B sets.
Washington recorded the album Slick Chick (On The Mellow Side) (1946) for Mercury Records at sessions in 1946; the bluesy feel of this record was a template for much of her career. As a solo artist in the years that followed, she achieved notable success, notching up an impressive number of hits in the R&B charts, including "Ain't Misbehavin'" in 1948 and "Am I Asking Too Much", which topped the R&B chart later that year.
Over the next four years, she was almost never off the R&B charts, with "Baby Get Lost" becoming her second No. 1 record in 1949. Washington went on to gain wider popularity through mainstream success in the Billboard pop chart with her 1950 recording "I Wanna Be Loved", which reached No. 22. Among the many album highlights of her career was Dinah Jams (1954), recorded with the Clifford Brown/Max Roach.
During this time she also recorded a variety of sets with small combos as well as big bands. This period included sessions with an impressive array of musicians, such as Ben Webster, Clifford Brown, Clark Terry, Cannonball Adderley, Jimmy Cobb, Max Roach, Wynton Kelly and Joe Zawinul, who would tour and record with Washington from 1959 to 1961.
By the time she released her version of the Dorsey Brothers track "What A Diff'rence A Day Makes" in 1959, a record that went to No. 8 on the pop charts, Washington was a regarded as a reputable mainstream artist. Washington had not abandoned her first love of jazz and frequently headlined at high-profile jazz festivals; her performance on "All Of Me" in the 1959 movie, Jazz On A Summer's Day (1959) filmed at the Newport Festival, showed off her credentials perfectly. She performed at renowned jazz venues like Birdland and late in her career, also played with jazz greats Count Basie and Duke Ellington.
Washington's life was full but tragically short, and she was known for hard work and hedonism; Bobby Shad of Mercury Records remembers, 'She thought nothing of being up all night to 8 a.m. and then record at 10 a.m.' She was also known for being determined, difficult to work with and arrogant; performing to Queen Elizabeth, Washington declared: 'There is but one Heaven, one Hell, one Queen, and your Elizabeth is an imposter!'
Her personal life was complicated and turbulent. She was married eight times, and having battled with her weight for much of her life, tragically she had a fatal heart attack at the age of 39, triggered by a combination of diet pills, alcohol and sedatives. On that day, we lost one of the greatest singers to have graced this earth.
Words: Richard Havers
Format:
UK English