The 100 Greatest Blues Albums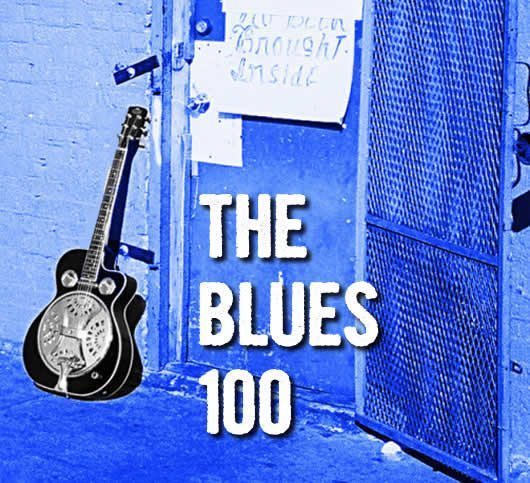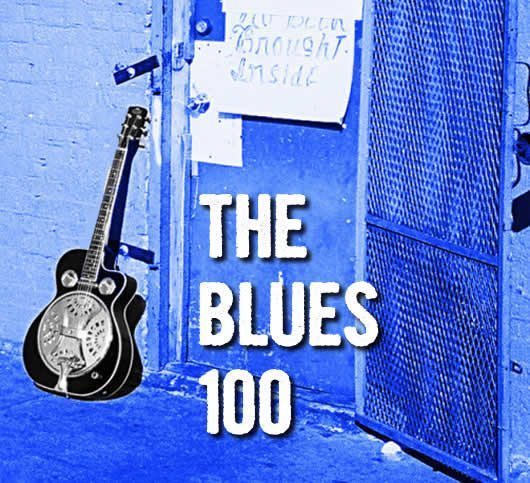 We've set ourselves another, almost, impossible challenge. This time it's to come up with a definitive list of the 100 greatest blues albums… ever. As usual, we haven't just dreamed up this list; we have trawled the net and looked through numerous magazines and books to try to get a consensus as to what the top blues albums should be.
Well, have we succeeded? We are surprised by the breadth of the blues, as well as the sheer num-ber of different blues styles that are represented here. There's the jazz end of the blues, the folk-blues, blues rock, straight forward, honest to goodness, down home blues, Chicago blues, British blues, country blues, as well as white men playing the blues.
Most fans of the blues recognise that it is something that is, as often as not, best played live and there are some cracking 'in concert' performances. There's Lightnin' Hopkins, Cream, Muddy Wa-ters, B.B. King, The Allman Brothers, Jimmy Reed along with Mike Bloomfield and Al Kooper, which gives you an idea of the scope of this list.
There are blues albums that everyone acknowledges as master works – Robert Johnson's King of The Delta Blues Singers, Junior Wells's Hoodoo Man Blues, Albert King's Born Under a Bad Sign and Magic Sam's West Side Soul. Then there's some albums that you may not know, like Blind Mississippi Morris's Back Porch Blues, Koerner, Ray & Glover's, Blues, Rags and Hollers and Tampa Red's Don't Tampa With the Blues; they are all equally worthy of inclusion.
We have given you our list of 100 greatest blues albums alphabetically, having given up trying to do 100 down to #1. Suffice to say, every album here should be in any discerning blues fan's collection. How many do you have? And just as importantly, what have we missed?
Albert Collins Ice Pickin
Albert Collins, Robert Cray & Johnny Copeland Showdown!
Albert King Born Under a Bad Sign
Albert King King of The Blues Guitar
Alexis Korner's Blues incorporated R&B From The Marquee
Aretha Franklin The Delta meets Detroit: Aretha's Blues
B.B. King Singin' The Blues
B.B. King Live At Cook County Jail
B.B. King Live at the Regal
Bessie Smith The Complete Recordings, Vol. 1
Big Bill Broonzy The Big Bill Broonzy Story
Billie Holiday Songs For Distingue Lovers
Blind Blake Ragtime Guitar's Foremost Fingerpicker
Blind Lemon Jefferson The Folk Blues of Blind Lemon Jefferson
Blind Mississippi Morris Back Porch Blues
Blind Willie Johnson The Complete Blind Willie Johnson
Blind Willie McTell The Definitive Blind Willie McTell
Bo Diddley His Best
Bobby 'Blue' Bland The Voice (Duke Recordings 1959-69)
Bonnie Raitt Give It Up
Buddy Guy I Was Walking Through the Woods
Canned Heat Boogie with Canned Heat
Champion Jack Dupree Blues from the Gutter
Charley Musselwhite Stand Back! Here Comes Charley Musselwhite's South Side Band
Charley Patton Complete Recordings: 1929-1934
Chris Barber Good Morning Blues
Chuck Berry One dozen Berrys
Clarence Gatemoth Brown The Original Peacock Recordings
Cream Wheels of Fire
Derek and The Dominos Layla, And Other Assorted Love Songs
Dinah Washington Sings Bessie Smith
Elmore James The Sky is Crying
Eric Clapton From The Cradle
Etta James At Last
Fleetwood Mac Mr Wonderful
Frank Frost Jelly Roll King
Freddie King Let's Hide Away and Dance Away with Freddy King
Free Tons of Sobs
Gary Moore Still Got The blues
Guitar Slim Sufferin' Mind
Guy Davis Butt Naked Free
Hound Dog Taylor Hound Dog Taylor and the Houserockers
Howlin Wolf Howlin Wolf
Howlin' Wolf Moanin at Midnight
James Cotton Superharps
Jimmy Reed Jimmy Reed at Carnegie Hall
Jimmy Rogers Chicago Bound
John Lee Hooker Alternative Boogie: Early Studio Recordings 1948 – 1952
John Lee Hoooker House of the Blues
John Mayall Blues Breakers with Eric Clapton
John Mayall Crusade
Johnny Winter Second Winter
Jonny Lang Lie to Me
Josh White Free & Equal Blues
Junior Wells's Chicago Blues Band Hoodoo Man Blues
Keb' Mo' Keb' Mo'
Koerner, Ray & Glover Blues, Rags and Hollers
Larry Johnson Blues From Harlem
Lead Belly King of the 12 String Guitar
Leroy Carr Hurry Down Sunshine
Lightnin' Hopkins The Swarthmore Concert
Lightnin' Hopkins Lightnin' Hopkins
Little Brother Montgomery Chicago – The Living Legends
Little Milton Greatest Hits
Little Walter His Best
Lonnie Johnson The Essential
Lowell Fulson Blues Masters
Ma Rainey Ma Rainey's Black Bottom
Magic Sam West Side soul
Memphis Minnie Bumble Bee: The Essential Recordings of Memphis Minnie
Memphis Slim Blues Great
Mike Bloomfield and Al Kooper The Live Adventures of Mike Bloomfield and Al Kooper
Mississippi Fred McDowell I Do Not Play No Rock and Roll
Mississippi John Hurt Avalon Blues The Compltee 1928 Okeh recordings
Mose Allison Back Country suite
Muddy Waters Muddy waters at Newport 1969
Muddy Waters The Folk Singer
Nina Simone Sings the Blues
Otis Rush Otis Rush, 1956–1958: His Cobra Recordings
Paul Butterfield Blues Band The Paul Butterfield Blues Band
Paul Butterfield Blues Band East-West
R.L. Burnside Wish I Was In Heaven Sitting Down
Robben Ford & The Blue Line Handful of the Blues
Robert Cray Strong Persauder
Robert Johnson King of the Delta Blues Singers
Rory Galalgher Irish Tour
Skip James The Complete Early recordings
Skip James Today
Son House Father of the Delta Blues
Son House and others Son House & The Great Delta Blues Singers
Sonny Boy Williamson The Real Folk Blues
Sonny Terry & Brownie McGhee The Folkways Years 1944-1965
Stevie Ray Vaughan and Double Trouble Texas Flood
T-Bone Walker T-Bone Blues
T-Bone Walker The Complete Imperial Recordings
Taj Mahal Taj Mahal
Tampa Red Don't Tampa With the Blues
The Allman Brothers At Filmore East
The Rolling Stones The Rolling Stones (UK debut album)
Tuts Washington New Orleans Piano Professor