The 120 Best Blues Albums: Classic Records You Need To Hear
From Muddy Waters to B.B. King and Koko Taylor to Shemekia Copeland, discover the records that made it onto our list of the best blues albums ever.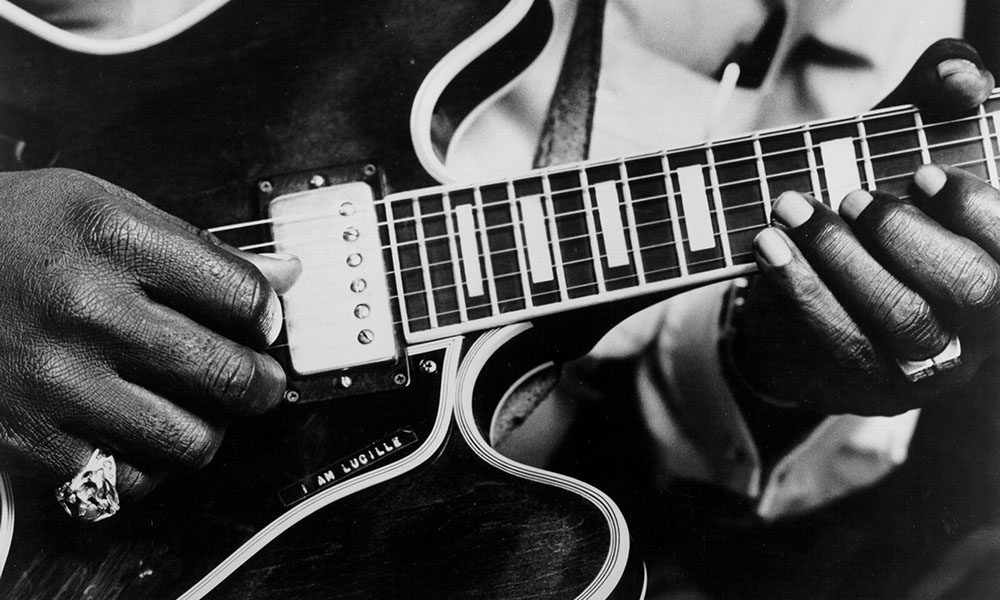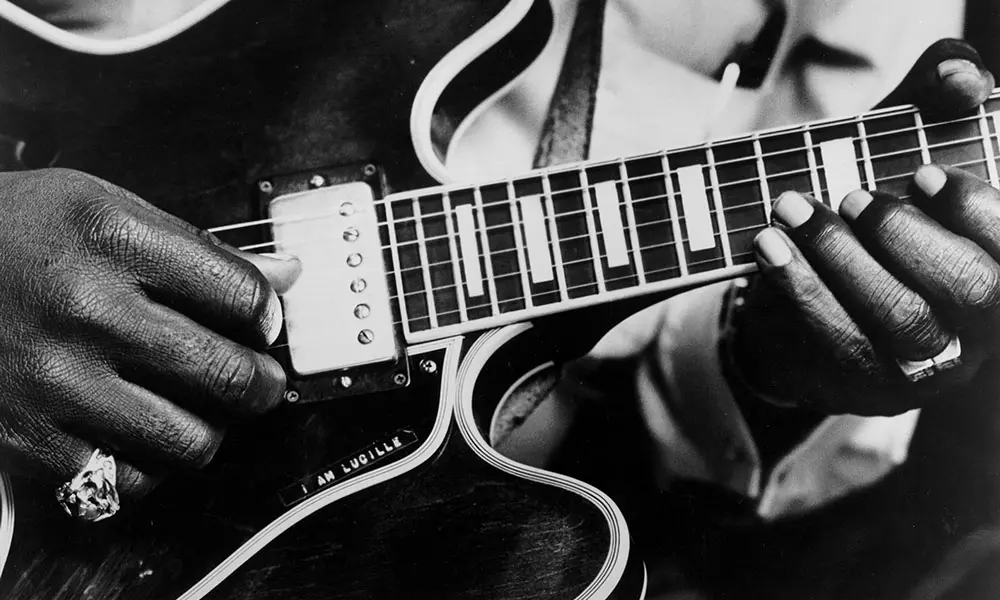 A list of the best blues albums ever? We've set ourselves another, almost, impossible challenge. As usual, we haven't just dreamed up this list; we've trawled the net and looked through numerous magazines and books to try to get a consensus as to what the best blues albums are.
Well, have we succeeded? We are surprised by the breadth of the blues, as well as the sheer number of different blues styles that are represented here. There's the jazz end of the blues; folk blues; blues rock; straight forward, honest to goodness, down home blues; Chicago blues; British blues; country blues; as well as white men playing the blues.
Most fans of the blues recognize that it is something that is, as often as not, best played live and there are some cracking performances included. There's Lightnin' Hopkins, Cream, Muddy Waters, B.B. King, The Allman Brothers, Jimmy Reed along with Mike Bloomfield and Al Kooper, which gives you an idea of the scope of this list.
There are blues albums that everyone acknowledges as among the best – Robert Johnson's King of The Delta Blues Singers, Junior Wells's Hoodoo Man Blues, Albert King's Born Under a Bad Sign, and Magic Sam's West Side Soul. Then there are some albums that you may not know, like Blind Mississippi Morris's Back Porch Blues, Koerner, Ray & Glover's Blues, Rags and Hollers, and Tampa Red's Don't Tampa With the Blues; they are all equally worthy of inclusion.
We have given you our list of the best blues albums alphabetically, having given up trying to number. Suffice to say, every album here should be in any discerning blues fan's collection. How many do you have? And just as importantly, what have we missed? Let us know in the comments below.
Listen to 100 Years Of The Blues on Apple Music and Spotify, and scroll down for our list of the best blues albums ever.
Albert Collins: Ice Pickin' (Alligator, 1978)
Born Albert Gene Drewery in Texas and nicknamed "The Ice Man," Collins was a cousin of blues maven Lightnin' Hopkins but was inspired to sing and take up the guitar after hearing a John Lee Hooker record. A compelling synthesis of seasoned blues standards (Johnny "Guitar" Watson's "Too Tired") and potent original material ("Avalanche"), Ice Pickin' was Collins' sixth long-player and, arguably, his best. With its searing fretboard licks, the album is a quintessential example of the guitarist's flamboyant electric blues style.
Key Track: "Avalanche"
Albert Collins, Robert Cray, and Johnny Copeland: Showdown! (Alligator, 1985)
A feel-good collaboration between two Texas veteran guitar slingers and newcomer, Cray, Showdown! begins with an electrifying version of T-Bone Walker's "T-Bone Shuffle" setting the tone for what is a thoroughly enjoyable blues summit characterized by some exceptional guitar playing. Though there's a competitive aspect to the album, it's notable for an absence of macho posturing, with each musician seemingly content to share the spotlight with his fellow blues brother. Showdown! deservedly won a Grammy in 1986, and is clearly among the best blues albums ever.
Key Track: "Lion's Den"
Born Under A Bad Sign (with Stevie Ray Vaughan)
Albert King: Born Under A Bad Sign (Stax, 1967)
The Memphis-based Stax label was synonymous with earthy southern R&B but in 1967 it racked-up several blues hit singles thanks to Mississippi-born singer/guitarist Albert King. Though famed for its classic title cut (a superstitious ode co-written by Booker T. Jones of the famous Bluff City R&B quartet, Booker T & The MG's), Born Under A Bad Sign also included King's smash singles "Laundromat Blues," "Cold Feet," and "Crosscut Saw." The album would prove a touchstone for southern electric blues, influencing the likes of Otis Rush, Jimi Hendrix, and Stevie Ray Vaughan.
Key Track: "Born Under A Bad Sign"
Albert King: King Of The Blues Guitar (Atlantic, 1969)
Affectionately nicknamed the "Velvet Bulldozer" due to his silky smooth voice and imposing physique (he stood 6'4" tall and reputedly weighed 250lbs), Albert King rose to fame in the second half of the 1960s with his Born Under A Bad Sign album. The title song appeared on this compilation, a 10-track overview of his Stax-era recordings, including assorted singles, B-sides, and album tracks. It remains a go-to compilation for those wishing to get acquainted with King's 60s oeuvre.
Key Track: "(I Love) Lucy"
Alexis Korner's Blues Incorporated: R&B From The Marquee (Ace Of Clubs, 1962)
Though born in Paris to Austrian and Greek parents, Korner became one of the prime movers and shakers of the influential British blues scene in the 1960s. Formed in 1961, Korner's band Blues Incorporated recorded R&B From The Marquee in a London studio with vocals shared between Cyril Davies and Long John Baldry on a meld of blues covers and original material. The album marked a watershed moment for the British music scene, sparking a blues-rock explosion.
Key Track: "I Got My Mojo Working"
Aretha Franklin: The Delta Meets Detroit: Aretha's Blues (Rhino, 1998)
Though she was reared on gospel music and grew up singing in church, the late "Queen of Soul," Aretha Franklin, was no stranger to the blues, or what God-fearing Christian folk called "The Devil's Music." This compilation draws on bluesy gems from the Memphis-born diva's Atlantic repertoire, including inspired renditions of "Today I Sing The Blues," B.B. King's 1969 smash, "The Thrill Is Gone," and Cecil Gant's 1944 hit, "I Wonder."
Key Track: "Pitiful"
B.B. King: Singin' The Blues (Crown, 1957)
Riley B. King is more familiar to blues fans as B. B. King, the Mississippi-born singer and guitarist who was born on a cotton plantation. He scored four US R&B chart-toppers in the 1950s and remained popular throughout his long and storied career. This, his debut LP, collected together some of King's seminal big hits for the Bihari brothers' RPM label. They included the classic "3 O'Clock Blues" – a slow nocturnal ballad penned by Lowell Fulson – "You Know I Love You," and 'Please Love Me."
Key Track: "3 O'Clock Blues"
B. B. King: Live In Cook County Jail (ABC, 1971)
One of the Mississippi blues maestro's more unusual live performances was this one, recorded on September 10, 1970, at an outdoor concert within the walls of a large Chicago penitentiary, where he played to an audience of over 2,000 prison inmates. Backed by a band with horns, King is in majestic form, serving up some of his most famous numbers, including his then-recent hit, "The Thrill Is Gone," and a medley of his big 1950s R&B hits. The album topped the US R&B charts but proved to be King's only No. 1 LP.
Key Track: "Every Day I Have The Blues"
B. B. King: Live At The Regal (ABC-Paramount, 1965)
King was a year shy of his 40th birthday when he performed in front of adoring, screaming fans on November 21, 1964, at one of his favorite venues: Chicago's Regal Theater. It was the singer/guitarist's first-ever live recording and captured him at the peak of his powers, counterpointing his passionate vocals with stinging guitar lines. Live At The Regal is widely considered one of the best blues albums of all time and purportedly had a profound influence on British guitarists Eric Clapton and Mark Knopfler.
Key Track: "How Blue Can You Get"
Bessie Smith: The Complete Recordings, Vol. 1 (Columbia, 1991)
Known as the "Empress of the Blues," the highly influential Bessie Smith patented a distinctively earthy and soulful vocal style that brought her much fame and wealth in the 1920s. She cut a slew of memorable 78-rpm singles that included the chart-topping, "Down Hearted Blues" – featuring just piano accompaniment – from 1923, which is one of the numerous highlights of a 2-CD retrospective that stands as a monument to Smith's remarkable legacy. Among those influenced by her were Dinah Washington and Janis Joplin.
Key Track: "T'Aint Nobody's Business If I Do"
Big Bill Broonzy: The Big Bill Broonzy Story (Verve Folkways, 1961)
Big Bill Broonzy's career as a blues singer took him on a remarkable odyssey, from the brutal cotton fields of the deep American south to the rarefied ambience of European concert halls. On this, an epic five-LP final album recorded a year before his death at age 64, Broonzy not only performed some of his signature tunes with guitar accompaniment – including "Key To The Highway" and "South Bound Train" – but also talked at length about his life. What resulted was a fascinating and insightful aural document that commemorated a singer who bridged the divide between rural and urban blues styles.
Key Track: "Southbound Train"
I Didn't Know What Time It Was
Big Joe Williams – Hand Me Down My Old Walking Stick (Liberty, 1968)
This Mississippi delta blues man's immortality largely rests on his influential 1935 recording "Baby Please Don't Go," which spawned almost a hundred different interpretations, including hit versions by the rock bands Them and AC/DC. Williams, whose trademark was playing a custom-built nine-string guitar, was 65 when he recorded this LP in London during the fall of 1968 under the supervision of Mike Batt (who would later find fame writing "Bright Eyes" for Art Garfunkel and leading the novelty group, The Wombles). The session features the veteran bluesman alone in the studio accompanying his strident vocals with slide guitar chords that exude a visceral rawness. The UK version of this classic album included Williams delivering a fiery version of his iconic "Baby Please Don't Go." A masterclass in delta blues.
Key Track: "Baby Please Don't Go"
Big Mama Thornton – Jail (Vanguard, 1975)
From Montgomery, Alabama, Willie Mae "Big Mama" Thornton is a one-hit-wonder whose claim to fame was her two-million-selling single, "Hound Dog," a Leiber-Stoller tune which spent seven weeks at the summit of the US R&B chart in 1953 and was later covered by Elvis Presley. She included a rip-roaring version of the tune on this stupendous live album, recorded in two locations: in front of inmates at Monroe State Prison and Oregon State Reformatory. Thornton is in imperious form here, blazing through her material like wildfire eating up a forest. Musical support comes from James "Harmonica" Smith and saxophonist Bill Potter, who light up "Little Red Rooster," the slow-burning "Rock Me Baby" and "Ball 'N' Chain." The set ends with a rousing gospel number: Edwin Hawkins' "Oh Happy Day."
Key Track: "Hound Dog"
Billie Holiday: Songs For Distingue Lovers (Verve, 1958)
Though considered a jazz singer, Baltimore-born Billie Holiday (real name Eleanor Fagan) was well-versed in the language of the blues, with its bittersweet cadences and themes of bad luck, heartbreak, and disappointment. This Norman Granz-helmed late 50s session features the husky tenor saxophone of Ben Webster and finds Holiday putting her indelible stamp on a selection of jazz standards where she marries jazz sophistication with the deep emotional sincerity of blues music.
Key Track: "I Didn't Know What Time It Was"
Blind Blake: Ragtime Guitar's Foremost Fingerpicker (Yazoo, 1984)
A sightless singer who accompanied his smooth voice with rhythmically-flowing acoustic guitar lines, "Blind" Arthur Blake was a pioneer of the east coast Piedmont blues style, renowned for its ornate, ragtime-style, finger-picking. This posthumous album collected some of Blake's best sides he recorded for the Paramount label between 1926 and 1932. Those who fell under Blake's spell included the Reverend Gary Davis, Ry Cooder, and Ralph McTell.
Key Track: "Diddie Wah Diddie"
Blind Boy Fuller: Truckin' My Blues Away (Yazoo, 1978)
From North Carolina, Fuller (real name Fulton Allen) was an exponent of Piedmont blues, a US east coast style defined by guitar finger-picking that was influenced by the jaunty rhythms of ragtime music. He was born with an eye condition that resulted in total blindness by the time he was 21, but it didn't curtail his ability to make music and in the 1930s he was a prolific recording artist, cutting some 120 sides that were released by a variety of labels. Fourteen of them can be found on this superb introductory compilation from 1978 (housed within an eye-catching Robert Crumb-drawn cover) which spans the years 1935 to 1939 and functions as a compelling showcase of Fuller's unique singing and guitar playing. Amongst its gems is the carefree title song, the earthy "I Crave Pigmeat" with washboard accompaniment, and the storytelling ballad "Homesick and Lonesome Blues," a vehicle for Fuller's scything slide guitar.
Key Track: "Truckin' My Blues Away"
Blind Gary Davis: Harlem Street Singer (Bluesville, 1960)
An influential purveyor of Piedmont blues who was blind from early childhood and famed for his fluid finger-picking style, South Carolina-born Davis was 64 when he recorded this seminal album in 1960 at the dawn of a folk revival. By then, Davis – who was proficient on the banjo, guitar, and harmonica – had been a minister for 30 years and had a string of recordings to his name that stretched back to the 1930s. Blessed with a raspy soulful voice, which he accompanies with intricate acoustic guitar filigrees, Davis serves up 12 tunes on this intimate solo recital that bridge the divide between country blues and gospel music. The album's opening song "Samson & Delilah" was later covered by Peter, Paul & Mary and the Grateful Dead.
Key Track: "Let Us Get Together Right Down Here"
Blind Lemon Jefferson: The Folk Blues of Blind Lemon Jefferson (Riverside, 1954)
Dubbed the "Father of Texas Blues," visually-impaired Jefferson honed his craft on city street corners, playing for small change from passersby. He only started recording three years before his death, initially cutting gospel songs for the Paramount label. The eight selections on this LP released 25 years after his demise were recorded in Chicago and showcased his plaintive high voice and intricate guitar accompaniment. Lead Belly, Josh White, and B. B. King were among those influenced by Jefferson.
Key Track: "That Black Snake Moan No. 2"
Blind Mississippi Morris (& Brad Webb): Back Porch Blues (Mempho, 1999)
Losing his eyesight to congenital glaucoma, Mississippi-born Morris (real name Morris Cummings) is a cousin of Chicago blues maven, Willie Dixon. Famed for his harmonica prowess and stentorian vocals, Morris joined forces with Memphis guitarist/producer Brad Webb for Back Porch Blues, a collection of eleven, raw, self-penned songs that stayed true to the delta blues tradition.
Key Track: "Mysterious Woman"
Blind Willie Johnson: The Complete Blind Willie Johnson (Columbia/Legacy, 1993)
With his raw, hoarse growl of a voice and searing slide guitar accompaniment, Johnson pioneered a unique blues style in Texas that also referenced gospel music. His recording career was spectacularly brief – from 1927 to 1930 – but his influence has been long-lasting (Robert Johnson and Howlin' Wolf took note of his guitar style while Bob Dylan and Led Zeppelin covered his songs). Everything that Johnson recorded is on this 30-track compilation, a compelling testament to his genius. It's hard to imagine a list of the best blues albums without this one.
Key Track: "It's Nobody's Fault But Mine"
Blind Willie McTell: The Definitive Blind Willie McTell (Columbia/Legacy, 1994)
Paid tribute to by Bob Dylan (via his 1983 song, "Blind Willie McTell") and covered by The Allman Brothers Band ("Statesboro Blues"), Georgia-born McTell recorded under several aliases, including Blind Sammy, Hot Shot Willie, and Barrelhouse Sammy. Distinguished by fleet-of-finger 12-string guitar work, McTell's unique Piedmont blues style is showcased on this magnificent 41-song compilation that contains the seminal tunes "Broke Down Engine Blues" and "Southern Can Mama."
Key Track: "Broke Down Engine"
Bo Diddley: His Best (Chess, 1997)
From McComb, Mississippi, Ellas Otha Bates is better known as Bo Diddley, a much-decorated rhythm and blues pioneer whose influence helped to shape the landscapes of rock and pop. His Best rounded up twenty of Diddley's most popular and commercially successful tunes for the Chicago Chess label, which was the singer/guitarist's recording home between 1955 and 1974. Highlights include the US R&B chart-topper, "Bo Diddley," it's B-side "I'm A Man," and "Road Runner."
Key Track: "Bo Diddley"
Bobby "Blue" Bland: The Voice (Duke Recordings 1959-69) (Ace, 1991)
Born Robert Brooks in Tennessee, the perennially popular Bland was a constant presence in the American R&B singles chart between 1957 and 1985, scoring three chart-toppers. One of them, the iconic "I Pity The Fool," features on this 26-track retrospective focusing on his work for the Memphis Duke imprint, which also includes the hits "Cry Cry Cry," "Don't Cry No More," and "Turn On Your Love Light." Admired by Van Morrison and Simply Red's Mick Hucknall, Bland won many awards and muddied the boundaries between rhythm and blues and soul music.
Key Track: "I Pity The Fool"
Bonnie Raitt: Give It Up (Warner Bros. 1972)
Though she comes from Burbank, California, Bonnie Raitt is a soulful singer and bottleneck guitarist whose music is steeped in the delta blues sound. Before she achieved significant pop/rock crossover success, Raitt's early albums – like this one, only her second long-player – were an eclectic mix of blues, antique jazz, folk, and singer-songwriter pop. Though she was only 23 at the time, Raitt shows a remarkable musical maturity, convincingly uniting disparate styles via her passion for the music.
Key Track: "Love Me Like A Man"
Buddy Guy: I Was Walking Through The Woods (Chess, 1970)
George "Buddy" Guy is a Louisiana-born singer with a declamatory vocal style who is much-admired for his pyrotechnical electric guitar playing. He began his career in 1959 for a small Chicago indie label called Artistic before joining Chess a year later, where he stayed until 1970. This album collected together some of Guy's best Chess sides, including "First Time I Met The Blues, " and his 1962 US R&B hit, "Stone Crazy." Windy City electric blues at its visceral, compelling finest, it clearly stands among the best blues albums ever.
Key Track: "Stone Crazy"
Canned Heat: Boogie With Canned Heat (Liberty, 1968)
The sophomore album by a Los Angeles quintet formed in 1965, Boogie With Canned Heat contained Canned Heat's Top 10 US single, "On The Road Again," a chugging blues groove flecked with Alan Wilson's piquant harmonica wails. Other standouts included "Fried Hockey Boogie" and the anti-drug message song, "Amphetamine Annie." Though considered a rock group and beloved by the hippies and Woodstock generation, Canned Heat's musical DNA was deeply rooted in the blues.
Key Track: "On The Road Again"
Champion Jack Dupree: Blues From The Gutter (Atlantic, 1958)
A singer and pianist born William Suppree into a New Orleans family with African and Cherokee ancestry, Dupree scored a Top 10 US R&B hit in 1955 with "Walking The Blues." He is best remembered, though, for the LP, Blues From The Gutter, recorded three years later. A collection of rollicking Big Easy barrelhouse piano tunes, the album spotlights Dupree's singular blues style with its distinctive New Orleans slant.
Key Track: "T. B. Blues"
Charles Brown: Driftin' Blues, The Best Of Charles Brown (EMI, 1992)
Between 1949 and 1952, this Texas-born chemistry teacher-turned-singer/pianist racked up 12 Top 20 US R&B chart entries, including two number ones, "Trouble Blues" and "Black Night." With his velvety tone and smooth phrasing, Brown brought a sense of urban sophistication to the blues; initially, as part of Johnny Moore's Blazers, a Los Angeles-based trio who scored a No. 2 R&B hit in 1946 with "Driftin' Blues." Two years later, Brown – who had a profound influence on a young Ray Charles – went solo and recorded for the Aladdin label. This 20-track retrospective includes all of Brown's early hits and essential sides; his specialty was desolate nocturnal ballads, like "In The Evening When The Sun Goes Down," "Evening Shadows," and "Lonesome Feeling," where he accompanies his soothing, soulful voice with bluesy piano fills.
Key Track: "Black Night"
Charley Musselwhite: Stand Back! Here Comes Charley Musselwhite's South Side Band (Vanguard, 1967)
A revered harmonica player and singer from Mississippi, Musselwhite made his debut with this classic album, which blurred the narrow divide between blues and rock music, especially on boogie-based songs such as "Chicken Shack." The 12-song set mainly contained original material but also included a haunting blues reconfiguration of jazzman Duke Pearson's "Cristo Redemptor"(sic). Despite being his first recording venture, the album remains a go-to entry in Musselwhite's extensive catalogue.
Key Track: "Strange Land"
Charley Patton: Complete Recordings: 1929-1934 (JSP, 2002)
Charley Patton was arguably the most significant architect of the influential Mississippi delta blues style and also recorded under the names The Masked Marvel and Elder J J Hadley. He enjoyed a brief recording career but made a lasting impact with the 51 songs he recorded for Paramount in a fertile period between 1929 and 1934. With his booming sepulchral voice and bare slide guitar accompaniment, Patton established a musical approach that would prove inspirational and become the stylistic blueprint for many bluesmen that would come in his wake, including Robert Johnson and Howlin' Wolf.
Key Track: "Down The Dirt Road Blues"
Chris Barber, Ottilie Patterson & The Blues Band: Good Mornin' Blues (Columbia, 1965)
A noted British bandleader and trad jazz trombonist, Barber was a seminal figure of the UK music scene in the 1950s and 60s, helping to light the touchpaper to Britain's skiffle movement and also the rhythm and blues-fueled beat group boom. On Good Mornin' Blues, Barber's band features Northern Irish singer/songwriter, Ottilie Patterson, as well as London jazz saxophone legend, Ronnie Scott, on a selection of material that ranges from Lead Belly's title song and Lionel Hampton's "Hamp's Blues" to originals by Barber and Patterson.
Key Track: "Good Mornin' Blues"
Chuck Berry: One Dozen Berrys (Chess, 1958)
The poet laureate of rock and roll and high priest of rhythm and blues, St. Louis-born Charles "Chuck" Berry was an eloquent black songwriter whose songs articulated the aspirations of white teenage America. His R&B chart-topper, "Sweet Little Sixteen," is one of the standout cuts on the guitar-toting, duck-walking tunesmith's second album, One Dozen Berrys. The single's B-side, "Reelin' & Rockin" – later recorded by The Rolling Stones – also featured alongside the Top 10 US hit, "Rock & Roll Music."
Key Track: "Sweet Little Sixteen"
Clarence 'Gatemouth' Brown: The Original Peacock Recordings (Rounder, 1983)
From Vinton, Louisiana, but raised in Texas, Brown was a multi-instrumentalist who, inspired by axe-slinger, T-Bone Walker, began his career playing blazing electric guitar. He patented an eclectic yet distinctive sound that was an amalgam of blues, country, Cajun, jazz, and R&B styles. Arguably his most remarkable work was for Don Robey's Houston-based Peacock label, where he recorded a string of superb singles between 1949 and 1959. They included "My Time Is Expensive," "Okie Dokie Stomp" and 'Midnight Hour," all present on this ace retrospective.
Key Track: "My Time Is Expensive"
Cream: Wheels Of Fire (Polydor, 1968)
Comprising ex-Yardbirds guitarist, Eric Clapton, along with bassist Jack Bruce and flamboyant drummer, Ginger Baker, Cream was a volatile but progressive supergroup whose rule at the pinnacle of British blues-rock tree was short but eventful. Topping the US pop charts, Wheels Of Fire was the power trio's third long-player: a sprawling double album combining studio material with tracks recorded live in San Francisco. Incendiary covers of tunes by Albert King, Howlin' Wolf, Willie Dixon, and Robert Johnson reflected the group's debt to the many American blues artists that had inspired them to make music.
Key Track: "Crossroads"
Derek and The Dominos: Layla, And Other Assorted Love Songs (ATCO, 1970)
Between 1966 and 1970, guitarist Eric Clapton seemed addicted to the supergroup concept, appearing in Cream, Blind Faith, and the Anglo-American aggregation, Derek & The Dominos, in quick succession. The latter group, a one-album-wonder featuring members of Delaney & Bonny & Friends and Allman Brothers' guitarist, Duane Allman, recorded a double LP in Miami with Atlantic Records' Tom Dowd producing. The presence of Big Bill Broonzy's "Key To The Highway" and Chuck Willis' "It's Too Late" honors the group's blues roots though it's an original tune, "Layla" that won the critical plaudits. The apotheosis of blues-rock.
Key Track: "Layla"
Dinah Washington: Sings Bessie Smith (EmArcy, 1958)
Born Ruth Lee Jones in Alabama, Washington possessed a distinctive voice defined by clear diction and a tart, bittersweet tone. Though she was dubbed "Queen of the Blues," she was a versatile singer grounded in earthy rhythm and blues. She paid tribute to one of her idols, Bessie Smith, with this New Orleans-style album, which included reworkings of the Smith favorites "Send Me To The 'Lectric Chair" and "Backwater Blues."
Key Track: "After You've Gone"
Earl Hooker – The Genius Of Earl Hooker (Cuca, 1967)
A self-taught guitarist who initially preferred not to sing because of a speech impediment, Earl Zebedee Hooker was the cousin of fellow Mississippian, the more famous John Lee Hooker. After toiling as a street musician in Chicago, Hooker began playing in clubs and eventually cut some singles – one of which, the instrumental "Blue Guitar" became the basis of Muddy Waters' 1962 single, "You Shook Me." With his reputation blossoming – he guested on a Beatles' TV special in the US – Hooker's debut LP followed in 1967 for the Wisconsin indie label, Cuca, and contained a dozen self-written instrumentals which highlighted his guitar's stinging attack and lucid tone. The two James Brown-tinged tracks "The Screwdriver" and "Two Bugs In A Rug" with their funky undertows, showed that Hooker was hip to new developments in R&B, which gave his music a fierce contemporary edge.
Key Track: "Two Bugs In A Rug"
Elmore James: The Sky Is Crying (Rhino, 1993)
Mississippi born and bred, James sang in a brash, declamatory style and played a mean slide guitar. He patented an earthy electric delta blues sound that was inspired by Robert Johnson (whom he knew) and Tampa Red. Under the name Elmo James, he scored a Top 10 R&B hit with a searing cover of Johnson's "Dust My Broom" for the Trumpet label in 1952. The track was included on this retrospective, alongside a clutch of singles recorded for other indie labels during the 50s and early 60s, including "I Believe," "Done Somebody Wrong," and "The Sky Is Crying." James' music exerted a significant influence on the Rolling Stones during the British group's early years.
Key Track: "Shake Your Money Maker"
Eric Clapton: From The Cradle (Reprise, 1994)
Regarded as one of the best guitarists of all-time, Clapton paid tribute to his blues roots with this, his thirteenth solo studio LP. On it, he interpreted material made famous by American bluesmen Muddy Waters, Tampa Red, Otis Rush, Freddy King, Lowell Fulson and others. Though the LP garnered mixed critical reviews, From The Cradle topped the US and UK album charts and also triumphed at the 1995 Grammy Awards in the Best Traditional Blues Album category. It contains some of the best guitar work of Clapton's career.
Key Track: "Blues Before Sunrise"
Etta James: At Last (Argo, 1961)
Nicknamed "Miss Peaches," this Los Angeles-born songstress was an ever-present figure on the US R&B charts between 1955 and 1978. A Top 5 R&B hit, the timeless "At Last," was her bluesy reconfiguration of a 1942 tune by big band jazzman, Glenn Miller. The parent album arranged by Riley Hampton, varied from rocking R&B numbers ("Tough Mary" and "Girl Of My Dreams") to sophisticated jazz-tinged ballads with strings ("Stormy Weather"), proving that James was much more than an earthy blues mama.
Key Track: "At Last"
Fleetwood Mac: Mr. Wonderful (Blue Horizon, 1968)
Long before they conquered the pop music mainstream with their 1977 multi-platinum album, Rumours, Britain's Fleetwood Mac was a blues-rock quartet distinguished by the spellbinding fretboard wizardry of Peter Green. This album was the fledgling group's rush-released second studio LP, helmed by Blue Horizon boss, Mike Vernon. Though it mainly consisted of self-penned material, the influence of the Mississippi delta blues style is almost palpable. Robert Johnson's immortal "Dust My Broom," the first of only two covers, references Elmore James' electric guitar-driven version of the tune.
Key Track: "Lazy Poker Blues"
Frank Frost: Jelly Roll King (Charly, 1993)
Though he was a talented multi-instrumentalist who could play guitar and piano, Arkansas-born Frost rose to prominence as a harmonica specialist mentored by the legendary blues harp blower, Sonny Boy Williamson. Featuring tracks recorded in Memphis during 1962, Jelly Roll King chronicles Frost's work for Phillips International, a label run by Sun Records' founder Sam Phillips, and the Louisiana-based Jewel imprint. Among the compilation's high-points are the foot-tapping tracks "Crawlback," "Back Scratcher," and "Harp And Soul," all vehicles for Frost's harmonica pyrotechnics.
Key Track: "Harp And Soul"
Freddy King: Let's Hide Away And Dance Away With Freddy King (King, 1961)
The youngest of three regal-named bluesmen, this Texas-born, Chicago-raised singer and guitarist began his career in the 1950s. At the end of that decade, he signed a deal, appropriately enough, with Cincinnati's King label, where he recorded his debut long-player, Freddy King Sings. His second album, Let's Hide Away And Dance Away With Freddy King, was all-instrumental and included his Top 10 US R&B smash, "Hide Away." The 12-track LP showcased King's influential electric guitar style with its percussive attack, clean tone and precise articulation. Other standouts included "Sen-Sa-Shun" and "San-Ho-Zay."
Key Track: "Hide Away"
Free: Tons of Sobs (Island, 1969)
Tons Of Sobs was British blues-rock quartet Free's debut album for Chris Blackwell's Island label. The teenage band showed an astonishing maturity, especially in relation to Paul Rodgers' assured but craggy vocals and Paul Kossoff's blues-drenched guitar sound with its distinctive crying sound. The group included a couple of blues covers: raw but incendiary versions of Albert King's "The Hunter" and Jimmy Oden's Howlin' Wolf-associated "Goin' Down Slow."
Key Track: "The Hunter"
Gary Moore: Still Got The Blues (Virgin, 1990)
Deeply influenced by blues music, Belfast-born Gary Moore started his career playing the guitar with Northern Irish band Skid Row in the early 70s before briefly joining Thin Lizzy. He began his solo recording career in 1978 and recorded Still Got The Blues – which went platinum in the UK and gold in the USA – twelve years later. The album tapped into Moore's blues roots and contained two ace covers: Chicago bluesman Jimmy Rogers' "Walking By Myself" and Johnny "Guitar" Watson's "Too Tired," featuring a guitar cameo from Albert Collins.
Key Track: "Still Got The Blues"
George "Harmonica" Smith & The Chicago Blues Band: Blues With A Feeling – A Tribute To Little Walter (World Pacific, 1969)
Tutored by his mother, Arkansas-born George "Harmonica" Smith learned to play the harmonica when he was four and after playing with a gospel group early on in his professional career, gravitated to the blues, which led him to Chicago in the 1950s where he joined Muddy Waters' band. Blues With A Feeling was Smith's debut album, recorded in 1969 as a homage to another virtuosic blues harp player; the legendary "Little Walter" Jacobs, who had died a year earlier. Backed by an ace band (which includes pianist Otis Spann and blues legend Muddy Waters), Smith breezes through eleven Little Walter tunes while putting his own indelible spin on them. The standouts range from the chugging instrumentals "My Babe" and "Everything's Gonna Be Alright" to nocturnal vocal ballads in the shape of the smoldering "Last Night."
Key Track: "Too Late"
Guitar Slim: Sufferin' Mind (Specialty, 1991)
Originally from Greenwood, Mississippi, Slim (real name Eddie Jones) enjoyed a recording career that only lasted eight years, between 1951 and 1959. During that short time, he topped the US R&B charts for fourteen weeks with the 1954 million-selling single, "The Things That I Used To Do," with a young Ray Charles producing and playing the piano. That track is the leadoff cut on Sufferin' Mind, a 26-song anthology of his work for Art Rupe's LA-based Specialty label. Renowned for his flamboyant stage act and colorful attire, Slim was also one of the first guitarists to use distortion. Buddy Guy, Albert Collins, and Frank Zappa all cited Slim as a seminal influence.
Key Track: "The Things That I Used To Do"
Guy Davis: Butt Naked Free (Red House, 2000)
The son of noted African American actor, Ossie Davis, native New Yorker Guy Davis has divided his life between music-making and acting (he appeared as Robert Johnson in an off-Broadway play about the singer's life). Recording since 1978, gravelly-voiced Davis, who plays harmonica and acoustic guitar, stays true to the delta blues style on Butt Naked Free, a collection of all-original songs except for a version of Blind Willie McTell's "Writing Paper Blues."
Key Track: "Waiting On The Cards To Fall"
Hound Dog Taylor: Hound Dog Taylor And The Houserockers (Alligator, 1971)
Born Theodore Roosevelt Taylor in Natchez, Mississippi, hoarse-throated singer and guitarist Hound Dog Taylor had a rare physiological condition known as polydactylism, which resulted in him having six digits on each hand. An exponent of the Chicago blues style, Taylor recorded this, his debut album in 1971 as the inaugural release on Bruce Iglauer's Windy City-based Alligator label. Raw, earthy and visceral, its twelve songs focus on Taylor's uniquely aggressive slide guitar playing.
Key Track: "She's Gone"
Howlin' Wolf: Howlin' Wolf' (Chess, 1962)
Mississippi-born Chester Burnett was better known as Howlin' Wolf, who at 300-pounds and 6' 3" tall was an imposing figure of a man. More remarkable was Wolf's singing voice, which could change from a deep, full-throated roar to an eerie lupine howl. His eponymous 1962 album was his second long-player for Chicago's Chess Records and mostly consisted of material written by Willie Dixon. The album had a profound impact on British blues-rock bands. The Rolling Stones covered "Little Red Rooster" in 1964 while Cream recorded a version of "Spoonful" two years later.
Key Track: "Back Door Man"
Howlin' Wolf: Moanin' In The Moonlight (Chess, 1958)
The missing link between rural delta Mississippi blues and its electrified Chicago cousin, singer/guitarist/harmonica player Wolf first made his mark with a potent succession of singles between 1951 and 1956 for Chess. Some of them turned up on this, his debut LP, a blues barnstormer that took his unique style of music to a new audience. With its looped guitar riff over a jaunty but mesmeric backbeat, "Smokestack Lightnin'" proves the album's killer track. Other delights include the chugging "How Many Years," the boogie-style "Baby How Long," and the plaintive "Forty Four" driven by a ramshackle rhythm section.
Key Track: "Smokestack Lightnin'"
James Cotton, Billy Branch, Charley Musselwhite, Sugar Ray Norcia: Superharps (Telarc, 1999)
All noted exponents of blues harmonica, Cotton, Branch, Musselwhite and Norcia teamed up to spectacular effect on Superharps, an enjoyable romp through eleven original tunes. They ranged from driving, full-throttle numbers such as the Cotton-penned "The Hucklebuck," and Narcia's atmospheric ballad, "Life Will Be Better," to the slow-burning after-hours blues, "Harp To Harp." The music may sound like it originates straight from the Mississippi delta but was recorded in Portland, Maine.
Key Track: "Mean Little Mama"
Jessie Mae Hemphill: She-Wolf (Vogue, 1981)
There's something mesmerizing about the primeval ramshackle grooves of singer/songwriter/guitarist Jessie Mae Hemphill, whose folky style with its addictive one-chord vamps, rattling tambourines and cyclical fretboard licks epitomised Mississippi's hill country blues style. From Como, Mississippi, Hemphill was two years shy of her 60th birthday when she cut her debut LP, She-Wolf, for the French Vogue label in 1981; it's a groundbreaking album that dispenses with the 12-bar format that had previously defined most blues records. A long-time fan of bluesman Howlin' Wolf, Hemphill wrote the album's title song by imagining herself as a female version of the lupine blues legend.
Key Track: "She-Wolf"
Jimi Hendrix: Blues (MCA, 1994)
The blues was the musical bedrock beneath Jimi Hendrix's flamboyant, high-decibel psychedelic rock style which sent seismic shockwaves through the music world of the late 1960s. Though blues was an omnipresent element in Hendrix's oeuvre, he never made a dedicated blues album. In 1994, however, this compilation containing eleven tracks, six of which were previously unissued, highlighted his connection with musicians like Howlin' Wolf and B. B. King, who are pictured alongside many other blues legends on the album's collage-like cover. Recorded between 1966 and 1970, the LP contains original material ("Hear My Train A Comin'" and "Voodoo Chile Blues") with covers of Albert King's "Born Under A Bad Sign" and Muddy Waters "Mannish Boy." Crucially, the album also shows how Hendrix was able to transcend his blues roots and take the music on a mind-blowing cosmic journey.
Key Track: "Electric Church Red House"
Jimmy Reed: Jimmy Reed At Carnegie Hall (Vee-Jay, 1961)
Between 1955 and 1961, Mississippi singer, guitarist and harmonica maestro, Jimmy Reed, racked up eighteen US R&B hit singles for the Chicago-based Vee-Jay label. Many of them appeared on this album, which despite its title, was recorded in a studio and not in front of an audience. Among the abundant highlights are some of Reed's most commercially successful tunes, including "Ain't That Lovin You Baby," "Bright Lights, Big City," and "You Got Me Dizzy." Those influenced by Reed's music included Elvis Presley, and the UK beat groups, The Rolling Stones and The Yardbirds.
Key Track: "Bright Lights, Big City"
Jimmy Rogers: Chicago Bound (Chess, 1970)
A smooth-voiced Mississippi singer who accompanied himself with guitar and harmonica, Rogers was born Jay Arthur Lane and was a crucial figure in the development of south side Chicago blues during the early 1950s. Rogers' 1950s sides for Chess Records were combined for Chicago Bound, a compilation LP that featured cameos from Muddy Waters, Little Walter, and Willie Dixon. The album's final cut, "Walking By Myself," was Roger's only hit record: a Top 20 US R&B chart entry back in 1957.
Key Track: "Walking By Myself"
Snap Them Fingers Boogie (Remastered)
Jimmy Witherspoon – 'Spoon Concerts (Fantasy, 1972)
A blues shouter from Arkansas who possessed a rich, resonant voice, Witherspoon rose to fame in the 1940s with pianist Jay McShann's band before going solo and topping the US R&B charts in 1949 with "Ain't Nobody's Business." That particular song features on the singer's iconic 1959 album, At The Monterey Festival, which was included as part of the 1972 live double LP compilation, 'Spoon Concerts. Witherspoon blends a rugged, bluesy earthiness with svelte jazz sophistication in the company of two legendary saxophonists (Ben Webster and Gerry Mulligan) and trumpeter Roy Eldridge. His forte was smooth ballads but he also excels on two uptempo swingers: "Everyday I Have The Blues" and "Kansas City."
Key Track: "Ain't Nobody's Business"
John Lee Hooker: Alternative Boogie: Early Studio Recordings 1948-1952 (Capitol, 1995)
With his gruff voice accompanied by jagged, driving guitar and a boogie beat established by his tapping foot, the prolific John Lee Hooker forged an immediately recognizable delta blues sound that proved profoundly influential. This triple CD set focused on an overlooked collection of early Hooker recordings that remained unreleased until the 1970s. Though not as accomplished, perhaps, as his later records, it presents Hooker's unique Mississippi blues style in its rawest, undiluted form. The album contains a version of his 1951 US R&B chart-topper, "I'm In The Mood For Love."
Key Track: "Snap Them Fingers Boogie"
John Lee Hooker: House Of The Blues (Chess, 1960)
This Mississippi blues master recorded for a variety of record companies during his long career, including Modern, Sensation, and Vee-Jay, where he scored some massive R&B hits. Strangely, none of his singles for the Chicago Chess label cut during the first half of the 1950s entered the charts, but they were eventually rounded up on a well-received album, House Of The Blues. On some of the tunes – like "Walkin' The Blues" and "Whisky & Women" – a band backs Hooker though the unaccompanied songs "Sugar Mama" and "Leave My Wife Alone" undoubtedly possess greater intensity.
Key Track: "Union Station Blues"
John Mayall With Eric Clapton: Blues Breakers (Decca, 1966)
Macclesfield born multi-instrumentalist John Mayall's finest moment came in 1966 when he led a band called Bluesbreakers, which featured a rising guitar star who had previously been with The Yardbirds: Eric Clapton. Clapton's presence galvanized the band on a mixture of original material and blues covers. Among the latter were tunes by Otis Rush ("All Your Love"), Freddy King ("Hideaway") and Little Walter ("It Ain't Right"). Though the album shot to No. 6 in the UK albums chart, Clapton left to form Cream shortly afterwards. Nevertheless, Blues Breakers remains a highly-regarded cornerstone of British blues-rock and is an obvious pick for one of the best blues albums ever.
Key Track: "All Your Love"
John Mayall: Crusade (Decca, 1967)
After Peter Green replaced Eric Clapton in Mayall's band, an 18-year-old guitarist called Mick Taylor (who would later supersede Brian Jones in The Rolling Stones) came in as an unknown on Crusade. He had big shoes to fill, but the Welwyn Garden City-born youngster immediately made a lasting impact with his intuitive grasp of the blues language. His most impressive moments come on the churning "My Time After Awhile" and the blistering instrumental, "Snowy Wood," which he co-wrote with Mayall.
Key Track: "Snowy Wood"
Johnny Winter: Second Winter (Columbia, 1969)
This nimble-fingered albino Texas axe-slinger started his professional career at 15 years old and recorded his first solo album a decade later. Second Winter, his sophomore album – a three-sided LP with the fourth side left intentionally blank – featured his younger brother, Edgar, on keys. It included super-charged blues-inflected versions of songs by writers as diverse as Chuck Berry ("Johnny B. Goode," given a fuel-injected makeover), Bob Dylan, Albert Collins, and Little Richard. Best of all is Percy Mayfield's "Memory Pain," transformed into a riff-heavy hard-rock workout. Winter's fretboard pyrotechnics are impressive, but he matches his flashy technique with high emotional content.
Key Track: "Memory Pain"
Jonny Lang - Lie To Me (Official Video)
Johnny Guitar Watson – Johnny Guitar Watson (King, 1963)
Born in Houston, this flamboyant singer and guitarist moved to Los Angeles as a teenager and is best remembered for his commercially successful marriage of pimped-up blues, funk and soul in the 1970s. Before then, though, he was an aspiring bluesman influenced by the on-stage antics of extrovert guitarist T-Bone Walker and first made his mark in the 1950s combining his smooth vocals with humorous lyrics and dazzling fretboard pyrotechnics. This was his first long-player and it contained the original version of his signature song, the memorable "Gangster Of Love," dating from 1957. Other highlights were "Cuttin' In," a chugging beat ballad with strings and the skipping R&B-flavored "Broke & Lonely," where Watson's assured vocals are punctuated by dancing horns.
Key Track: "Gangster Of Love"
Jonny Lang: Lie To Me (A&M, 1997)
Born in Fargo, North Dakota, of Norwegian descent, Grammy-winning singer/songwriter/guitarist Lang took his debut album Lie To Me into the Top 50 US albums chart at the tender age of sixteen. Though he was the new blues kid on the block, Lang (born Jon Gordon Langseth Jr.) showed a musical maturity and fretboard virtuosity beyond his years on blues-steeped tracks like the title song, "Hit The Ground Running," and the jazz-tinged, easy-swinging "Rack 'Em Up."
Key Track: "Lie To Me"
Josh White: Free And Equal Blues (Smithsonian, 1998)
From Greenville, South Carolina, this much-garlanded singer and guitarist was also an accomplished actor and vociferous Civil Rights activist who found favor in the Whitehouse during the presidency of Franklin D. Roosevelt. Early on in his career, White recorded under the pseudonyms Pinewood Tom, The Singing Christian, and Tippy Barton before using his real name. Free And Equal Blues is a compelling collection of recordings he made between 1944-1946 and encapsulate White's singular meld of blues, folk, gospel and jazz styles. The title song, a live recording, is an eloquent and humorous observation on the absurdity of racism and class division.
Key Track: "Free And Equal Blues"
Junior Wells's Chicago Blues Band: Hoodoo Man Blues (Delmark, 1965)
A charismatic singer and harmonica player from West Memphis, Arkansas, born Amos Wells Blakemore Jr, Wells released his debut album, Hoodoo Man Blues, for Chicago indie label, Delmark. It represents a scintillating tour de force of blues expression, thanks in part to Buddy Guy's feverish fretboard work (for legal reasons Guy performed under the name "Friendly Chap"). The set includes songs associated with Sonny Boy Williamson, Big Mama Thornton, and Willie Cobbs while the Wells' original, the funky 'Snatch & Hold It Back," doffs its cap to James Brown's "Papa's Got A Brand New Bag." It's regarded as one of the best blues albums of the 1960s.
Key Track: "Hoodoo Man Blues"
Keb' Mo': Keb' Mo' (OKeh, 1994)
This five-time Grammy-winning fedora-wearing blues troubadour from Los Angeles began his career in 1980 under his birth name, Kevin Moore, but didn't make an impact until he had reinvented himself as Keb' Mo' in the 1990s. His self-titled debut album showcased Mo's old school, acoustic-based style, which is an amalgam of rural and urban blues styles spiced with country, calypso and folk flavors. Though most of the album is self-written, Mo's musical roots are referenced by the inclusion of two Robert Johnson songs.
Key Track: "Every Morning"
Koko Taylor: I Got What I Takes (Alligator, 1975)
For blues fans who weren't fortunate enough to see this big-voiced chanteuse – dubbed the "Queen of Chicago Blues" – then this incendiary studio album from 1975 offers a vivid example of her singular talent. Discovered by Chess songwriter Willie Dixon, Taylor (who was born Cora Walton in Tennessee) scored a Top 5 US R&B hit with "Wang Dang Doodle" in 1966 before leaving Chess for another Windy City label, Bruce Iglauer's Alligator imprint in the 70s. Possessing a voice that the LP's liner notes liken to "gravel through a swamp," Taylor dishes up eleven tunes co-produced by and featuring the eloquent fingerboard work of guitarist Mighty Joe Young. They range from sassy barroom belters ("Honkey Tonkey") to aching slow ballads ("That's Why I'm Crying").
Key Track: "Voodoo Woman"
Larry Johnson: Blues For Harlem (Armadillo, 1999)
The song of a preacher, Johnson was a country blues singer and fingerstyle electric guitar player from Atlanta, Georgia. Influenced by Blind Boy Fuller and mentored by the Reverend Gary Davis, he made his first record, a single called "Catfish Blues," in 1966. Blues For Harlem, his eighth long-player, was recorded in England for the British Armadillo label and contained a tribute to Davis in the shape of a spiritual medley called "The Reverend & Me."
Key Track: "Blues For Harlem"
Lead Belly: King Of The 12-String Guitar (Columbia, 1991)
Born Huddy Ledbetter in Louisiana, Lead Belly accompanied his tremulous, high tenor voice with a 12-string acoustic guitar. He rose to fame as a charismatic purveyor of folk-blues in the 1930s and went on to influence everyone from Lonnie Donegan and Bob Dylan to Nirvana's Kurt Cobain. Released 42 years after his death, King Of The 12-String Guitar is a retrospective featuring tracks he recorded during 1935 in New York City for the American Recording Company. Half of the songs were previously unissued sides, ranging from wailing blues ballads to sober meditations on loss, bad luck and prison life.
Key Track: "Death Letter Blues Part 1"
Leroy Carr: Hurry Down Sunshine (Indigo, 1995)
A self-taught pianist and singer from Nashville, Tennessee, Carr worked initially as an accompanist for other blues singers before performing as a solo artist in his own right. One of his most influential tunes was his 1928 hit single, "How Long, How Long Blues," the centerpiece of this 22-track compendium of Carr's best work. The album highlights Carr's smooth and more sophisticated urban blues vocal style, which would influence Nat King Cole and Ray Charles.
Key Track: "How Long, How Long Blues"
Lightnin' Hopkins: The Swarthmore Concert (Prestige/Bluesville, 1993)
Noted for his trademark fedora and sunglasses, Texas singer/guitarist Sam "Lightnin'" Hopkins blueprinted an even more distinctive musical style, accompanying his raspy voice with deft fingerstyle guitar. Though recorded in 1964 at a folk festival in Pennsylvania, this live album didn't get released for another 29 years. Including blues standards as well as compelling versions of Hopkins' signature tunes "Mojo Hand" and "Short Haired Woman," the concert reveals the Lone Star state bluesman to be an engaging and humorous raconteur as well as a mesmerizing musician.
Key Track: "Mojo Hand"
Lightnin' Hopkins: Lightnin' Hopkins (Verve/Folkways, 1959)
Hopkins' career began spectacularly in a meteoric fashion during the late 1940s and early 50s when he scored a string of big US R&B hits like "Shotgun Blues." But just as fast, his popularity began to wane. It was rekindled at the end of the 50s by young white Americans fascinated by their nation's folk and blues heritage. His self-titled Folkways album helped revitalize Hopkins' ailing career, putting him back into the big time. Consisting of just voice and guitar, the LP captured the visceral intensity of Hopkins' performances via tracks such as the mournful "Penitentiary Blues" and livelier boogie-style "Come Go Home With Me."
Key Track: "Fan It"
Lightnin' Slim: Rooster Blues (Excello, 1960)
Slim's real name, Otis Hicks, just doesn't have the same ring as his electrified stage moniker. A raspy-voiced Louisiana singer and guitarist, Slim was the brother-in-law of Slim Harpo and released his debut single in 1954 for the Feature label but reaped more acclaim a few years later during his time at Excello, an R&B imprint of Ernie Young's Nashboro label. It was there that he released his debut LP, Rooster Blues, in 1960; a cache of singles that ranged from ramshackle down-home laments ("My Starter Won't Work") to humorous Cold War meditations ("GI Blues") and portentous tales of love gone bad ("Hoo-Doo Blues"). By contrast, the chugging title track and catchy "Long Leanie Mama" have a pronounced rhythm and blues flavor.
Key Track: "Rooster Blues"
Little Brother Montgomery: Chicago – The Living Legends (Riverside, 1962)
A versatile pianist who was comfortable in a wide range of different musical settings, Louisiana-born Eurreal "Little Brother" Montgomery began his recording career in the 1930s. He was 56 when he recorded this 11-track collection. It revived the New Orleans jazz style of the 1920s via a selection of original material and covers arranged for piano, cornet, and banjo. Montgomery shared the vocals with Elaine McFarland.
Key Track: "Up The Country Blues"
Little Milton: Greatest Hits (Chess, 1972)
James Milton Campbell is better known to blues and soul fans as Little Milton, a dynamic singer and guitarist originally from Inverness, Mississippi. Possessing a powerful, expressive voice, he racked up seventeen US R&B hits for Chess Records' Checker imprint between 1962 and 1971. The biggest was the No. 1 smash, "We're Gonna Make It," which features on Greatest Hits, a 12-song overview of his Chess tenure that vividly illustrates how his soulful, widescreen style eroded the barrier separating traditional blues from R&B. Other highlights include "Who's Cheating Who," "Baby I Love You," and "I Feel So Bad."
Key Track: "We're Gonna Make It"
Little Walter: His Best (Chess, 1997)
Marion Walter Jacobs was the birth name of Louisiana-born Little Walter, widely regarded as one of the best blues harmonica players of all time. Between 1952 and 1959, he was a ubiquitous figure in the US R&B charts, racking up fifteen hit singles. The biggest was the chart-topping "Juke," a driving instrumental attributed to Little Walter & His Night Cats, which begins this 20-song overview of the harmonica player's fertile Chess tenure. Other noteworthy cuts include the infectious "My Babe" – with Walter on vocals – which also reached No. 1 and the slow, ambling ballad "Sad Hours," where Walter's harmonica is drenched in an eerie echo effect.
Key Track: "Juke"
Lonnie Johnson: The Essential (Classic Blues, 2001)
A prolific recording artist and virtuosic guitarist, New Orleans-born Johnson was a blues pioneer who invented the idea of the lead guitar solo. His innovation, radical at the time, of playing single-note melodies that combined expressive string-bending and vibrato, eventually became the norm and was adopted by a host of fretboardists, including Django Reinhardt and T-Bone Walker. This collection features forty 78s from early on in Johnson's storied career, including material recorded with fellow guitarist, Eddy Lang, and guest singers, Victoria Spivey, Mooch Richardson, Texas Alexander, and Clara Smith.
Key Track: "Playing With The Strings"
Lowell Fulson: Lowell Fulson (Chess, 1970)
Though originally from Oklahoma, singer and hot-shot guitar slinger, Fulson, became a pivotal figure of the American west coast blues scene from the late 1940s onwards. He scored a raft of US R&B hits between 1948 and 1976, including the No. 1 single, "Blue Shadows," which features on this double LP compilation of recordings made between 1955 and 1962. Other gems come in the shape of "I'm Glad You Reconsidered," the brassy proto-soul ballad, "So Many Tears," and the mid-tempo lament, "Pay Day Blues," which highlight Fulson's full-bodied, expressive voice and choppy guitar style.
Key Track: "Hung Down Head"
Luther Allison: Luther's Blues (Gordy, 1974)
Detroit's Motown label wasn't renowned as a platform for blues artists but in 1972 the company made an exception and recruited this magnetic Arkansas singer/guitarist who had cut his teeth in the Chicago bands of Howlin' Wolf and Freddie King. With his croaky voice and piercing, bittersweet guitar melodies, Allison made his album debut for Chicago's Delmark label in 1969 but three years later, he was recording for Motown's Gordy imprint. Luther's Blues was his second LP for Berry Gordy and epitomizes Allison's Chi-Town blues style with its amalgam of big-city grit and polish. Most of the material is self-penned though Allison also stamps his authority on Willie Dixon's "Easy Baby" and Roosevelt Sykes' "Driving Wheel."
Key Track: "Easy Baby"
Ma Rainey: Ma Rainey's Black Bottom (Yazoo, 1985)
Born Gertrude Pridgett in Columbus, Georgia, Ma Rainey was one of the first blues singers. The possessor of a powerful contralto voice, she was hailed by her first record company as the "Mother of the Blues." She made her debut recording in 1923 and her final one, five years later, before retiring in 1935. Ma Rainey's Black Bottom is a compilation that cherry-picks 14 of the singer's best tracks, including the memorable and risqué title song and the equally marvelous "Bo-Weavil Blues" and "See See Rider Blues." Unquestionably, without Ma Rainey, there would be no Bessie Smith, Big Mama Thornton, or Janis Joplin.
Key Track: "Bo-Weavil Blues"
Magic Sam: West Side Soul (Delmark, 1968)
Baptized Samuel Maghett, Mississippi-born Magic Sam was raised on the music of Muddy Waters and Little Walter and, at the age of 19, moved to Chicago, where he recorded for the local Cobra label in the late 50s. West Side Soul was Sam's debut LP and is considered one of the best electric blues albums of the 1960s. Sam's repertoire includes some fine original material as well as energized retoolings of blues standards and tunes by Robert Johnson, B. B. King and Willie Dixon. With its fusion of soulful urbanity and raw, delta earthiness, the record would prove a blueprint for modern blues recordings.
Key Track: "All Of Your Love"
Memphis Minnie: Bumble Bee: The Essential Recordings Of Memphis Minnie (Indigo, 1994)
Lizzie Douglas was better known as Memphis Minnie, a prolific country blues doyenne originally from Algiers, Louisiana, who got her first guitar as a Christmas present when she was seven. Given the name Memphis Minnie by an A&R employee at Columbia Records in 1930, she initially recorded with her first husband Kansas Joe McCoy before she went solo. Bumble Bee spans the years 1929-1941, collecting all the "Hoodoo Lady's" seminal early sides with McCoy, including the classics "Black Rat Swing," "Dirty Mother For You," and "New Dirty Dozen."
Key Track: "What's The Matter With The Mill"
Memphis Slim: Blues Greats (Universal, 2011)
Unlike Memphis Minnie, pianist and singer Memphis Slim was an authentic "Bluff City" native. Born John Chatham, he first recorded under his father's moniker, Peter Chatham, before settling on Memphis Slim in 1940. Blessed with a resonant and smoky baritone voice, Slim scored seven US R&B hits between 1948 and 1953. They included the chart-topping "Messin' Around," one of many standout cuts on Blues Greats, alongside the humorous "Beer Drinking Woman." "Frankie & Johnny Boogie" is a pulsating solo piano piece highlighting Slim's keyboard prowess.
Key Track: "Beer Drinking Woman"
Mike Bloomfield and Al Kooper: The Live Adventures Of Mike Bloomfield And Al Kooper (Columbia, 1969)
This double live album recorded at San Francisco's Fillmore West marked an inspired jam session between noted Chicago guitarist Bloomfield and Brooklyn organist, Kooper, who had just left Blood, Sweat & Tears. It features guest cameos from Paul Simon, Carlos Santana, and an uncredited Steve Miller on a broad selection of material. The music ranges from songs associated with blues acts Ray Charles, Sonny Boy Williamson and Albert King to rock groups Traffic, The Band, and Cream. A potent blues-rock manifesto.
Key Track: "I Wonder Who"
Mississippi Fred McDowell: I Do Not Play No Rock and Roll (Capitol, 1974)
A bottleneck guitar specialist from Rossville, Tennessee, McDowell first learned to play slide guitar using a filed-down beef bone. He recorded this album in 1969, though it wasn't released until after his death. Remarkably, it was his first recording using an electric guitar, and he precedes a version of the blues standard, "Baby Please Don't Go," with a short talk about his guitar style and affection for the blues. McDowell is in magnetic form, shining on nine scintillating tracks.
Key Track: "Baby Please Don't Go"
Mississippi John Hurt: Avalon Blues The Complete 1928 Okeh Recordings (Columbia/Legacy, 1996)
Hurt possessed a distinctive singing voice: a light, airy, high tenor, which he underpinned with a delicate but rhythmically fluent fingerstyle guitar accompaniment. He was 35 years old when he recorded two sessions for the Okeh label after being recommended to the company by violinist, Willie Narmour. The thirteen songs offer a quintessential sample of Hurt's unique country-blues style, and include the early singles, "Frankie" and "Stack O' Lee."
Key Track: "Spike Driver Blues"
Mose Allison: Black Country Suite (Prestige, 1957)
Allison was a white hipster from Tippo, Mississippi, who sang, played mean blues piano and wrote songs that blended satire with a social conscience. Black Country Suite, his debut album, is mainly instrumental and is dominated by the ten-part titular opus, which shows off Allison's bebop-meets-blues and country piano style in a trio setting. He lends his soft but distinctive vocals to bluesman Mercy Dee Walton's "One Room Country Shack."
Key Track: "One Room Country Shack"
Muddy Waters: Muddy Waters At Newport 1960 (Chess, 1960)
A clear contender among the best blues albums ever, Muddy Waters At Newport captured the man born McKinley Morganfield at Rhode Island's famous annual jazz festival. Three years shy of his sixtieth birthday, Water is backed by a superb band (including pianist Otis Spann and harmonica player, James Cotton), delivering a bravura performance. He serves up some of his big hits ("I'm Your Hoochie Coochie Man") alongside blues standards ("Baby, Please Don't Go"), and new and unreleased songs ("I Got My Brand On You").
Key Track: "I've Got My Mojo Working"
Muddy Waters: Folk Singer (Chess, 1964)
The man whose single "Rollin' Stone" gave Britain's most famous rock band their name, Muddy Waters was inextricably linked with the Chicago electric blues sound. On this magnificent album, however, he played an acoustic guitar on what was an intimate, unplugged-style session that attempted to latch on to the folk music revival of the early 60s. Future blues star, Buddy Guy, assists on additional guitar, but it's Waters who is the unequivocal center of attention, mesmerizing with his nuanced vocals, which range from booming hollers to hushed whispers. A landmark blues recording.
Key Track: "My Captain"
Nina Simone: Sings The Blues (RCA, 1967)
Born Eunice Waymon in North Carolina, Simone was a highly accomplished classically-trained musician who harbored dreams of being a concert pianist until racism's ugly reality made her turn to the worlds of blues, spirituals and jazz. This potent album, Simone's RCA debut, not only underlined the singer's affinity with the blues argot with her performances of songs by Lil Green and Buddy Johnson but also revealed her as a blues-influenced songwriter of note. She contributes three self-written gems: "Backlash Blues," "Do I Move You," and "I Want A Little Sugar In My Bowl."
Key Track: "Do I Move You"
Otis Rush: Otis Rush, 1956–1958: His Cobra Recordings (Flyright, 1988)
Hailing from Mississippi, Rush learned to play the guitar when he was eight and moved to Chicago when he was fourteen after hearing a Muddy Waters record. By 1956, Rush had quit his job in a steel mill having established himself as a rising star of the Windy City's vibrant west side blues scene. This anthology of his recordings for Eli Toscano's short-lived indie label Cobra includes Rush's Top 10 US R&B hit, "I Can't Quit You Baby," later covered by Led Zeppelin. Alongside it are two other early Rush classics: "Double Trouble" and "Jump Sister Bessie." With his aggressive, energetic style, Rush exerted a powerful influence on several notable British blues guitarists in the 1960s, including Eric Clapton, Peter Green, Mick Taylor, and Jeff Beck.
Key Track: "I Can't Quit You Baby"
Otis Spann: The Blues Never Die! (Prestige)
Born in Jackson, Mississippi, singer/pianist Otis Spann moved to Chicago when he was 22 and made his mark on the burgeoning Windy City blues scene of the late 1940s. He cut some singles for Chess Records in the 50s and later achieved a cult following in England, where he cut an album in 1964 with Eric Clapton on guitar. Immediately after that, Spann returned to Chicago where he recorded The Blues Never Die! with a band that included noted blues harpist and singer James Cotton. Blending memorable original material ("After Awhile") with four Cotton tunes and covers of Muddy Waters' "I'm Ready" and a rocking take on Robert Johnson's "Dust My Broom," Spann delivered a mesmerizing showcase that highlighted his stentorian voice and fluid piano licks.
Key Track: "Feeling Good"
Paul Butterfield Blues Band: The Paul Butterfield Blues Band (Elektra, 1965)
Chicago harmonica player and singer, Paul Butterfield, led one of the most significant American blues-influenced bands of the 1960s. The pioneering multi-racial quintet formed in 1963 and two years later released its self-titled debut, which consisted of original material alongside the group's turbo-charged interpretations of songs by Elmore James, Little Walter, Muddy Waters, and Willie Dixon. The star turn came from guitarist, Mike Bloomfield, whose fretboard work is outstanding throughout. He also contributed the album's killer cut, an intoxicating instrumental called "Screamin'."
Key Track: "Screamin'"
Paul Butterfield Blues Band: East-West (Elektra, 1966)
This, the Butterfield Blues Band's sophomore LP, was commercially more successful than its predecessor, peaking at No. 65 in Billboard's pop albums chart. More significantly, the exotic 13-minute title song – defined by extended improvisational passages over a mesmeric, open-ended groove – lit the touchpaper for both acid and west coast rock. Elsewhere, the album included beefed-up versions of songs by Muddy Waters ("Two Trains Running"), Robert Johnson ("Walkin' Blues"), Allen Toussaint ("Get Out Of My Life, Woman") and Nat Adderley ("Work Song"). East-West is widely acknowledged as one of the best and most influential albums in the history of blues rock.
Key Track: "East-West"
R.L. Burnside: Wish I Was In Heaven Sitting Down (Fat Possum, 2000)
For most of his life, this Mississippi-born practitioner of hill country blues received scant attention though in his final decade began to receive the accolades his music deserved. This 11-track collection was Burnside's penultimate long-player, recorded when he was 74. Although his craggy voice is mostly framed by slick, contemporary production values (courtesy of looped beats and DJ scratches), the music still resonates with an authentic, Mississippi delta-steeped blues feel.
Key Track: "Wish I Was In Heaven Sitting Down"
Robben Ford & The Blue Line: Handful Of The Blues (Stretch, 1995)
From Woodlake, California, Ford is a quick-fingered guitarist who as a young man played with Charley Musselwhite, the LA Express, Joni Mitchell, and Miles Davis. Ford formed Blue Line in 1992 and Handful Of The Blues, produced by noted US guitarist, Danny Kortchmar, was the trio's third album. Ford's guitar playing – steeped in the blues lexicon but augmented by rock power and jazz harmonic sophistication – is unimpeachable on a 12-song selection that includes a slow, sizzling version of Etta James' "I Just Want To Make Love To You."
Key Track: "Chevrolet"
Robert Cray: Strong Persuader (Mercury, 1986)
The winner of five Grammy awards, Georgia-born Robert Cray is considered a member of the blues old guard. Back in 1983 at the age of thirty, he was a newbie who helped reinvigorate the moribund US blues scene with the hit album, Bad Influence. Strong Persuader, his fourth long-player recorded three years later, went double platinum in the USA, where it peaked at No. 13 in the Billboard 200. It showed Cray giving blues a modern makeover without sacrificing the music's traditional inner essence and confirmed his direct lineal descendent from legendary blues figures like Muddy Waters and Albert Collins.
Key Track: "Strong Persuader"
Robert Johnson: King Of The Delta Blues Singers (Columbia, 1961)
A pall of myth and legend has clouded the public's perception of Johnson, a mysterious figure who supposedly sold his soul to the devil in a Faustian pact and died from poisoning aged 27. What is abundantly clear, though, is the visceral power of Johnson's music, originally released on a series of 78-rpm singles between 1936 and 1937. King Of The Delta Blues Singers was the first-ever compilation of his music and helped Johnson reach a new audience in the 1960s. It contains some of his most famous and influential songs: "Hellhound On My Trail," "Crossroad Blues," and "Come On In My Kitchen."
Key Track: "Traveling Riverside Blues"
Robert Nighthawk: Live On Maxwell Street 1964 (Rounder, 1979)
Dubbed the "king of the string," Nighthawk was born Robert Lee McCollum in Arkansas. Smitten by the blues at an early age, he became an itinerant guitar-playing singer who under the name Robert McCoy plied his trade in the Tennessee and Mississippi areas before moving to Missouri. In 1948, he reinvented himself as Robert Nighthawk and began playing electric guitar in Chicago – he was one of the first bluesmen to plug in – where he was soon recording some 45s for the Aristocrat and Chess labels. Sadly, he never released an LP in his lifetime but the posthumously released Live On Maxwell Street 1964 from 1979, with its plaintive vocals and searing bottleneck guitar licks, reveals Nighthawk's incredible on-stage dynamism during a night in Chicago. Highlights range from the rocking "Yakity Yak" and "Nighthawk Shuffle" to the searing "Burning Heat," featuring Carey Bell's tooting harmonica.
Key Track: "Goin' Down To Eli's"
Rory Gallagher: Irish Tour '74 (Polydor, 1974)
A nimble-fingered guitar wizard from County Donegal, Ireland, who played like a man possessed, Gallagher led the band Taste in the second half of the 1960s before going solo in 1971. A double live album, Irish Tour '74 offers a vivid portrait of Gallagher's magnetic on-stage performances. Characterised by extravagant fretboard pyrotechnics and searing blues-rock grooves, the album's repertoire ranges from exciting Gallagher originals ("Cradle Rock") to steroid-injected blues covers (Muddy Waters' "I Wonder Who").
Key Track: "Walk On Hot Coals"
Shemekia Copeland – Turn Up the Heat (Alligator Records, 1998)
The daughter of Texas blues maven Johnny Copeland, this large-lunged Harlem-born singer was just 19 when she unleashed Turn Up The Heat, a combustible debut album that put her indelibly on the radar of all hardcore blues fans. Having started performing in public at age ten, Copeland was a veteran by the time of the album's release in 1998 and her mix of sass, swagger and assured professionalism revealed that she was the finished article rather than a work in progress. By channelling the straight-talking soulfulness of Etta James and the no-nonsense imperiousness of Big Mama Thornton, Copeland forged her own declamatory style and showed that she could handle slow ballads and uptempo material with equal aplomb. Grammys would come later in her career and help to crown her the queen of contemporary blues, but Turn Up The Heat captures her at the start of what became a storied musical journey.
Key Track: "Salt In My Wounds"
Skip James: The Complete Early Recordings (Yazoo, 2009)
The son of a bootlegger-turned-preacher, Nehemiah "Skip" James came from Bentonia, Mississippi, and was noted for his wailing voice and ornate, fingerstyle guitar accompaniment. After years of obscurity, James would finally taste acclaim in the 1960s when he recorded more frequently. This compilation focuses on his earliest recordings, a bunch of 78s made in 1931 for Paramount Records where he first established his idiosyncratic style. The highlights are numerous and include "Devil Got My Woman," "22-20 Blues" – with James playing the piano – and "I'm So Glad."
Key Track: "Devil Got My Woman"
Washington D.C. Hospital Center Blues
Skip James: Today! (Vanguard, 1966)
After his clutch of early 78s released in 1931 for Paramount fell on deaf ears, James slipped into anonymity but was rediscovered and coaxed back to the recording studio three decades later as a result of the 1960s blues and folk revival. James was 64 when he recorded Today! for Seymour Solomon's Vanguard label but his expressive falsetto voice, underpinned by gently undulating guitar filigrees, sounded better than ever. James revamped some of his earliest recorded songs, breathing new life into "I'm' So Glad" and "Killing Floor Blues," which benefited from an improved recording quality over the originals.
Key Track: "Washington D.C. Hospital Center Blues"
Slim Harpo: Baby Scratch My Back (Excello, 1966)
James Oscar Moore is better known as Slim Harpo, one of the chief architects of the influential "swamp blues" style that seeped out of deepest Louisiana in the late 50s. Unlike many blues singers of his era, Harpo had a light, satiny singing voice and was famed for his soulful blues harmonica playing as well as his guitar prowess. Harpo's popularity peaked in the 1960s when he racked up several US R&B hits and found his repertoire raided by British bands like the Rolling Stones, the Yardbirds, and the Kinks. The title track from this, Harpo's second album for Ernie Young's Excello label, topped the R&B charts in 1966 but it was also significant for including the hypnotic, eminently danceable "Shake Your Hips," covered by the Stones on their 1972 LP, Exile On Main Street, and the gentle, country-style ballad, "Rainin' In My Heart," which was a Top 20 US R&B smash.
Key Track: "Shake Your Hips"
Son House: Father Of The Delta Blues: The Complete 1965 Sessions (Columbia, 2006)
From Riverton, Mississippi, Eddie "Son" House was one of the delta blues style's principal architects. A former Baptist preacher who was imprisoned for a year after killing a man in self-defense, he sang with a sermonizing intensity, accompanying his vocals with metallic slide guitar. Like Skip James, he recorded in 1930 for Paramount and was later plucked from obscurity by the folk-blues revival. A 2-CD set, Father Of The Delta Blues, captures a 63-year-old House revisiting some of his most potent songs, including "Death Letter," "Preachin' Blues" and "Dry Spell Blues."
Key Track: "Preachin' Blues"
Various: Son House & The Great Delta Blues Singers (1928-1930) (Document, 1990)
Son House is the most familiar name on this compilation of vintage delta blues by some of the style's earliest exponents. Also featured is "M.O. Blues" by Willie Brown, mainly remembered as Charley Patton's sidekick but who purportedly influenced Robert Johnson. The remaining antique gems are incredibly obscure. They come from the long-forgotten Kid Bailey ("Rowdy Blues"), Garfield Akers ("Cottonfield Blues"), "Mississippi" Joe Callicott ("Fare Thee Well Blues"), Jim Thompkins ("Bedside Blues"), Blind Joe Reynolds ("Outside Woman Blues"), and Rube Lacy ("Mississippi Jailhouse Groan"). A fascinating history lesson for delta blues scholars.
Key Track: Son House – "My Black Mama"
Sonny Boy Williamson (I): Sugar Mama (Indigo, 1995)
Born John Lee Curtis Williamson, this trailblazing Mississippi musician – the first of two Sonny Boy Williamsons in the blues field – established the gold standard for blues harmonica with his iconic 1937 debut single, "Good Morning, School Girl." Spanning the years 1937-1941, the 1995 compilation Sugar Mama is a superb introduction to the man's work and finds him singing and blowing harmonica alongside the likes of guitarists Big Joe Williams and Big Bill Broonzy together with pianist Blind John Davis. The set's 24 songs include Williamson's most popular sides: his signature tune "Good Morning, School Girl," plus "Got The Bottle Up And Go" and "Sugar Mama Blues."
Key Track: "Good Morning, School Girl"
Sonny Boy Williamson: The Real Folk Blues (Chess, 1966)
The folk-blues renaissance of the 1960s revived many a bluesman's ailing career. One beneficiary was singer and harmonica player, Sonny Boy Williamson (not to be confused with the same-named singer who sang "Good Morning School Girl" and died in 1948). He was born Aleck Ford in Mississippi and then took the name Rice Miller before morphing into Sonny Boy Williamson. The Real Folk Blues, mainly a compilation of earlier tracks for Chess, came out in 1966. It included the singles "Trust Me" and "One Way Out," the latter featuring guitarist Buddy Guy.
Key Track: "Bring It On Home"
Sonny Terry: The Folkways Years 1944-1965 (Smithsonian Folkways, 1991)
One half of a famous country blues duo with Brownie McGhee, Georgia-born Terry (real name Saunders Terrell) was a blind singer and harmonica player who also made several noteworthy solo albums. This 17-track retrospective spans two decades and features several cuts with McGhee playing the guitar. His brother, Sticks McGhee, also a guitarist, accompanies Terry on the evocative song, "Jail House Blues." Folk icon, Pete Seeger, contributes banjo to the stirring live medley "Fox Chase/Right On That Shore."
Key Track: "Jail House Blues"
"Spider" Koerner, Dave "Snaker" Ray, and Tony "Little Sun" Glover: Blues, Rags And Hollers (Elektra, 1963)
Minneapolis isn't considered a blues metropolis even though it lies on the mighty Mississippi River. It did, however, give birth to a trio called Koerner, Ray & Glover, three white college students smitten by black music whose earnest folk-blues style would purportedly influence Bob Dylan and Bonnie Raitt. This, their debut album, epitomized their loose, acoustic guitar-driven style and featured authentic-sounding original material as well as interpretations of songs by Lead Belly, Lightnin' Hopkins, Elmore James, Blind Lemon Jefferson, and Sleepy John Estes. Blues, Rags & Hollers was a flagship LP for the folk revival of the early 1960s.
Key Track: "Ramblin' Blues"
Stevie Ray Vaughan and Double Trouble: Texas Flood (Epic, 1983)
Heavily influenced by Albert King and Jimi Hendrix, Vaughan was a virtuoso guitar slinger from Dallas, Texas, whose meteoric career was cut short by a fatal helicopter crash. Of the five albums he made in his 35 years, this, his debut, is arguably his best, showcasing his compelling fretboard style and commanding tone. Although it includes super-charged versions of Howlin' Wolf and Buddy Guy songs, the most impressive cuts are the original "Pride & Joy" and the rhythm and blues-rocker, "Love Struck Baby." Those who had written off the blues as deader than a Dodo were made to eat their words by Texas Flood, a dynamic musical tour de force that bristled with life and energy.
Key Track: "Pride & Joy"
T-Bone Walker: T-Bone Blues (Atlantic, 1959)
Chuck Berry and Jimi Hendrix weren't the first performers to play the guitar between their legs or behind their heads on stage. That honor belonged to T-Bone Walker, whose piece de resistance was doing the splits during a guitar solo. A pioneer of electric blues, Walker had a profound impact on many guitarists who followed in his wake, ranging from B. B. King to Buddy Guy and Eric Clapton. Despite being a compilation drawn from various late 50s sessions, T-Bone Blues had a unity of sound and intent that made it appear a coherent work. The album includes reworkings of Walker's late 40s Top 10 Us R&B hits, "Call It Stormy Monday" and "T-Bone Shuffle."
Key Track: "T-Bone Shuffle"
The Hustle Is On (78 RPM Version)
T-Bone Walker: The Complete Imperial Recordings 1950-1964 (EMI, 1991)
Born Aaron Thibeaux Walker, this Texas singer and guitarist was renowned for his flamboyant showmanship. However, behind the dazzling stage presence lay a considerable musical talent who blended blues with jazz and swing. Walker joined Lew Chudd's Imperial label in 1950 for a four-year stint that is represented by the 52 tracks on this two-disc anthology. They spotlight Walker's smooth crooner's voice as well as supernal fretboard skills on a varied selection of material that ranges from silky ballads ("Glamour Girl") to big band jump-blues excursions ("Strollin' With Bones").
Key Track: "The Hustle Is On"
Taj Mahal: Taj Mahal (Columbia, 1968)
Born in Harlem and raised in Massachusetts, Mahal (real name Henry Saint Clair Fredericks) is a singer, guitarist and blues harp player who performed with a California-based band called Rising Sons with Ry Cooder before signing a solo deal with Columbia in 1967. Although his self-titled debut contained three Sleepy John Estes tunes alongside blues standards by Blind Willie McTell, Sonny Boy Williamson, and Robert Johnson, Mahal was able to stamp his personality on the material and imbue it with a sense of gritty authenticity.
Key Track: "Leaving Trunk"
Tampa Red: Don't Tampa With The Blues (Prestige/Bluesville, 1960)
Hudson Woodbridge was the birth name of Tampa Red, who was born in Georgia and raised in Florida. Nicknamed the "Guitar Wizard," Red cut his first record in 1928 and his final one, thirty-two years later. His swansong, Don't Tampa With The Blues, highlighted Red's plangent tenor voice, sophisticated finger-picking style and propensity for playing the kazoo. It included a stripped-down version of his 1942 R&B hit, the risqué "Let Me Play With Your Poodle," alongside revamps of his earlier tunes, "It's Tight Like That" and "Love Her With A Feeling."
Key Track: "Let Me Play With Your Poodle"
The Allman Brothers Band: At Fillmore East (Capricorn, 1971)
A legendary group who at their peak represented the pinnacle of southern blues-rock, the Allman Brothers Band was formed in Florida in 1969 and thanks to the dueling guitars of Duane Allman and Dickey Betts quickly made a name for itself. The sextet's commercial breakthrough came was this incendiary live album, recorded over two nights in rock promoter Bill Graham's New York venue. The group's blues roots are reflected by their meaty repurposing of songs by T-Bone Walker ("Stormy Monday"), Blind Willie McTell ("Statesboro Blues"), and Elmore James ("Done Somebody Wrong"). Included are a couple of potent original tunes, including an epic 23-minute-long version of the progressive-rock-style "Whipping Post."
Key Track: "Statesboro Blues"
The Rolling Stones - Off The Hook (Official Lyric Video)
The Rolling Stones: The Rolling Stones No. 2 (Decca, 1964)
Taking their name from a Muddy Waters' song, London's The Rolling Stones were just one of myriad white long-haired British beat groups drawing inspiration from old American blues records. This, their second LP release, partly recorded in Chicago, reflected the group's passion for black American blues and soul music with its covers of songs by Solomon Burke, Chuck Berry, Muddy Waters, Irma Thomas, and The Drifters. The album's three original songs (all penned by Mick Jagger and Keith Richard, who would become the Stones' principal tunesmiths) revealed how blues DNA was shaping the band's approach to songwriting.
Key Track: "Off The Hook"
Tuts Washington: New Orleans Piano Professor (Rounder, 1983)
A native of the fabled "Crescent City," Isidore "Tuts" Washington was a piano-playing purveyor of a uniquely New Orleans-style of music that blended blues with rhythm and blues, boogie-woogie, ragtime, and jazz. New Orleans Piano Professor is a scintillating solo piano recital recorded in his hometown a year before his death. Washington's harmonic sophistication and ornate, highly ornamented style are revealed on twenty-three tunes that pay homage to the pianist's New Orleans musical roots. Included in his repertoire is "Tee-Nah-Nah," a popular Smiley Lewis record that Washington played on in 1949.
Key Track: "Tee-Nah-Nah"
Willie Dixon: I Am The Blues (Columbia, 1970)
Arguably the poet laureate of the blues, Dixon was born in Mississippi but is synonymous with the postwar Chicago electric style. Though he possessed a distinctive gravelly singing voice and played bass and guitar, he's more famous as a prolific songwriter; he was responsible for penning some of the key blues songs of the 1950s, including "Spoonful," "I'm Your Hoochie Coochie Man," and "The Little Red Rooster." He serves up his own striking interpretations of those three blues evergreens on this 1970 LP, the sixth album of his career, on which he sings and plays bass in the company of a smoking band that includes harmonica player Big Walter Horton and Chess Records' session pianist Lafayette Leake.
Key Track: "I Can't Quit You Baby"
Album text by Charles Waring, introduction by Richard Havers.
Think we've missed one of the best blues albums? Let us know in the comments section below.