Canned Heat
As country blues bands go Canned Heat are amongst the very elite. In terms of boogie power, they are unrivalled.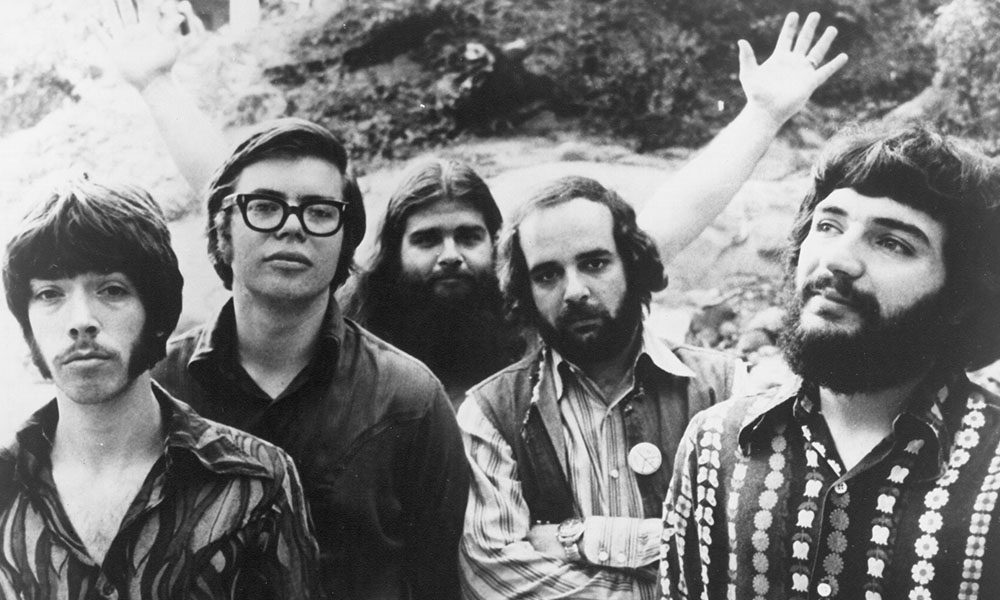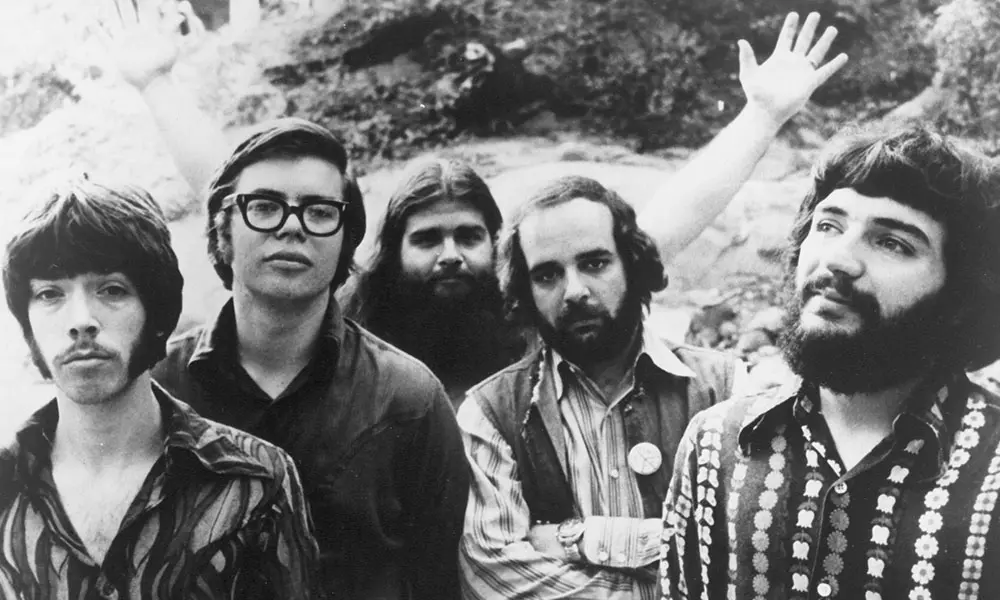 Canned Heat, the band whose motto was "Don't forget to boogie", were in danger of being forgotten after enjoying a terrific heyday in the 1960s and early 1970s when their brand of honest, raw and integrity packed blues-rock had made them perennial festival favourites and ensured they sold big on a string of classic albums and a handful of singles – "On The Road Again", "Going Up The Country" and "Let's Work Together" – that are now being re-evaluated and enjoyed. Core members Alan "Blind Owl" Wilson, "Bob "The Bear" Hite, Larry "The Mole" Taylor, Henry "The Sunflower" Vestine and Fito "Cats Eyes" De La Parra specialised in psych trippy R&B that was graced with the individual member's insane musical ability. Wilson was recognised as the prime exponent of chromatic harmonica during his all too short lifetime while Hite was no slouch on that instrument either and also bossed the vocal mic. Wilson and Vestine shared electric and acoustic guitar duties with equal panache and the rhythm section of De La Parra and Taylor maintained a hypnotic beat.
Archetypal anti-heroes of the hippy era Canned Heat endured awful luck and personal tragedy. Wilson and Hite died much too young and Vestine also perished in sad circumstances. Although their badass exploits are so legendary that we're hardly telling tales out of school when we refer to the band's prodigious use of illicit substances and overindulgence in alcohol, Canned Heat are not defined by the unfortunate episodes that marred their progress; rather they seem strengthened by adversity and emerge as cursed survivors. We love their music, especially the classic era discs that span 1965 origins onwards and will include acclaimed outings with John Lee Hooker. Their live albums are also celebrations of the blues form and for those who are curious enough to test the waters, there are several high-class compilations to start that process.
Although they came together in the crucible of Topanga Canyon and recorded in Los Angeles Canned Heat weren't entirely a product of the Californian dream. Alan Wilson gravitated West from Boston with his friend, sometimes mentor and fellow musicologist John Fahey, both men sharing a devout love for the blues of Skip James, Son House, Charley Patton and Tommy Johnson, the man whose song "Canned Heat" – a woe filled warning to those poor folks who drank the cheap ethanol the title referred to – would give them their name.
Bob Hite was another avid music collector with unmatched taste whose travels through the Deep South in search of vintage vinyl allowed him to amass an unmatched and priceless warehouse full of important 78s. Vestine was also well versed in the blues and had played briefly in an early incarnation of The Mothers of Invention. Legend has it that Frank Zappa asked him to leave because Henry was too freaky! That may be apocryphal but it probably isn't since Vestine was a very drastic and somewhat unhinged individual, but still a mighty guitarist.
Earliest recordings were made with Johnny Otis in 1965, blues standards all. At that time the rhythm section was Frank Cook on drums, more of a jazz cat really, and Avant-Garde bassist Stuart Brotman who hung around for the sessions before departing to join Kaleidoscope. He was replaced by future Spirit stalwart Mark Andes. The young Canned Heat Blues Band, a jug ensemble with a lot more going on besides, played at the Human Be-In in 1966.
Managers Skip Taylor and John Hartmann left the William Morris Agency – West Coast branch, to look after the group once Skip had seen them mesmerise a crowd at a UCLA frat party where they co-headlined with The Doors. In June 1967 Canned Heat were a big hit at the Monterey Pop Festival (June 17) and Down Beat magazine decided they had seen the future of white blues genius is the shape of Wilson and Vestine. Part of their set is available to view on D.A. Pennebaker's documentary of the event so seeing is believing.
Their first album proper, simply Canned Heat (1967) was produced by Cal Carter and followed the formula of only playing blues covers. Signed to Liberty Records, Canned Heat suffered the first of their long line of internally afflicted disasters when they were busted in Denver, Colorado and made the local news for all the wrong reasons.
But that debacle began to lend them the outlaw chic that was both a boon – in that they attracted a hard-core biker crowd – and a liability once record company execs came face to face with their entourage.
The actual album is wonderful with excellent versions of "Rollin' and Tumblin'" (Muddy Waters), "Dust My Broom" (Robert Johnson/Elmore James) and a lengthy take on Robert Petway's "Catfish Blues" that gives them their boogie on a template.
While this album sold well enough in California it was the ensuing Boogie with Canned Heat that rewarded them with household name status in 1968 since it featured original material like Alan Wilson's reworking of Floyd Jones' "On the Road Again": that went top ten. With guests, Dr. John and Sunnyland Slim adding piano (Dr. John also gets the credit for his horn arrangements) this record became an ultra-hip artefact of the time and sold well in Europe as well in America.
With Larry Taylor and Fito de la Parra now holding down the backbeat, they went from strength to strength on the double Living the Blues (1968), Wilson again hitting pay dirt with his brilliant "Going Up the Country" intoned in his trademark spectral falsetto. This song would become the unofficial anthem of the Woodstock festival the following year. Side one of this epic item is comprised of formally perfect blues but the second side soars away on a suite called "Parthenogenesis", rollicking, psychedelic and exciting, and then offers another 40 minutes plus of Canned Heat live at the Kaleidoscope, Hollywood (they were that club's house band for most of 1968), blowing up a storm on their "Refried Boogie (Parts 1 & 2).
Again the specialists are top-notch. Jazz Crusader Joe Sample is on piano, Dr. John struts his stuff, John Fahey adds guitar and John Mayall delivers some crisp keyboards. Most striking of all is the double-tracked flute played by Jim Horn on "Going Up the Country" that helps give this classic single an immediately euphoric impact.
Hallelujah (1969) and Future Blues are progressive blues discs of the first order and cry out to be discovered today. Vestine left after the former but was replaced by another mercurial guitarist in Harvey Mandel. Hallelujah contains Canned Heat favourites like Wilson's "Get Off My Back" and Hite's anti-cop anthem "Sic 'em Pigs", while "Future Blues" returns them to the charts thanks to a spirited reworking of Wilbert Harrison's "Let's Work Together" which is arguably the definitive reading of this often covered tune. Dr. John was on hand for the third album running and the Heat hombres also came to the production fore with Skip Taylor, revealing a more sophisticated sound that boded well for the new decade.
Just as they should have become massive however Canned Heat were dismayed by Wilson's death in 1970. On the eve of a prestigious return to Europe for a German engagement and then England to play at Hyde Park Wilson's body was found in the undergrowth of Hite's Topanga home. The Heat had already been seen on British shores earlier in the year at the Bath Festival and many who witnessed their performance rated them at the zenith of blues-rock, and this during the era when the revival of that form was all the rage.
For confirmation of their ranking check out Canned Heat '70 Live in Europe, recorded at London's Royal Albert Hall and other UK venues; a five star summary of some of their work, it's only too bad it isn't a double-disc or more. What you get to hear is Wilson's slide guitar skill, Hite at his vocal peak and Mandel's splintering lead. The Taylor/De La Parra axis also holds the centre together brilliantly on "That's All Right Mama", "London Blues" and the dizzy "Back Out on the Road" medley.
Hooker'n'Heat (1971) still features Alan Wilson, albeit posthumously. Another double album, this time helmed by Bob Hite, it dates back to Wilson's final spring and is an evocative and poignant document that allows the great John Lee Hooker room to do his thing while the Heat cook behind him. It was also John Lee's first charting disc, reaching #78 on the Billboard Hot 100.
Rave reviews for Hooker'n'Heat were obviously tempered by despair at Wilson's demise: aged 27 he became yet another victim of that particular number – Brian Jones, Janis Joplin, Jim Morrison, Gram Parsons, Tim Buckley and Kurt Cobain being other members of that unfortunately blighted club.
But maintaining their usual the show must go on work ethic Canned Heat regroup for Historical Figures and Ancient Heads with new personnel and the returning Vestine. The title references the way the band saw themselves in late 1971 – as known musicians who might be about to drop off the radar. There was a prescient moodiness in the fringes that backed this notion up but The New Age (1973) located their more optimistic gene with Hite returning to the songwriting chair.
For a career overview, we recommend that the interested listener discovers Let's Work Together: The Best of Canned Heat where you get to hear them in 'classic' line-up. Also Uncanned! The Best of Canned Heat which features a much longer and unreleased alternate take of "On the Road Again" as well as gems from the catalogue such as "Human Condition", "An Owl Song" and "Amphetamine Annie".
Not so much maligned, more overlooked or consigned to the history books it's now blindingly apparent that Canned Heat were the equal of many of their more successful peers and a damn sight better than most of them. One of those groups who like The Doors always sounded transcendental when heard crackling across the airwaves; their recorded artefacts are well worth another look. As country blues bands go they are amongst the very elite. In terms of boogie power, they are unrivalled.
Words: Max Bell
Format:
UK English