'It Serve You Right To Suffer': John Lee Hooker's Repentant Blues
A rollicking, ballsy album, John Lee Hooker's 'It Serve You Right To Suffer' came out on Impulse! in 1966, offering the blues with a jazzy twist.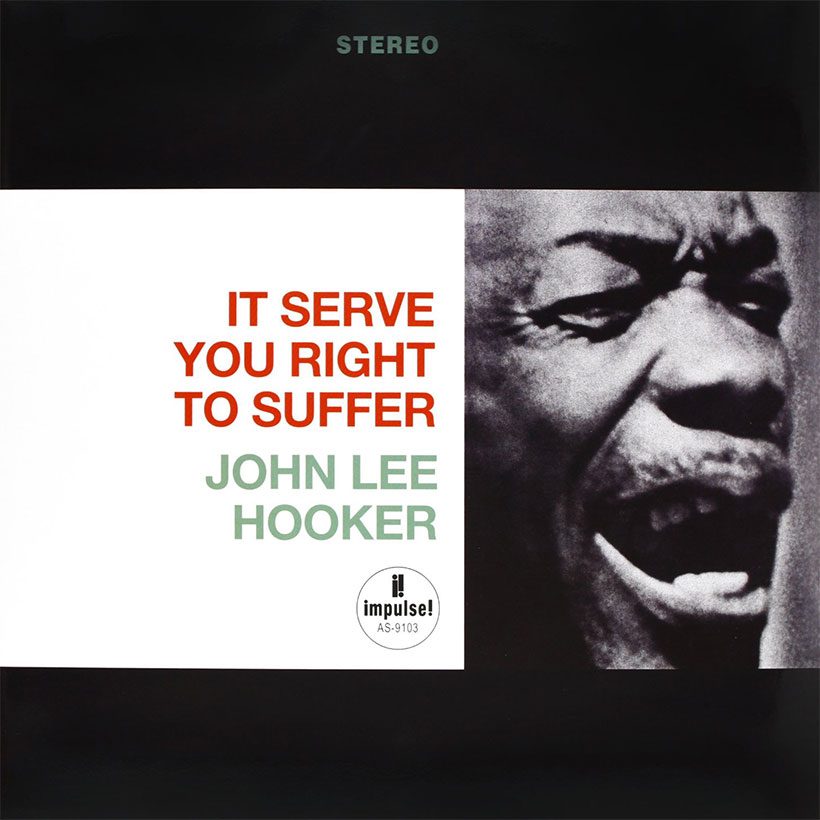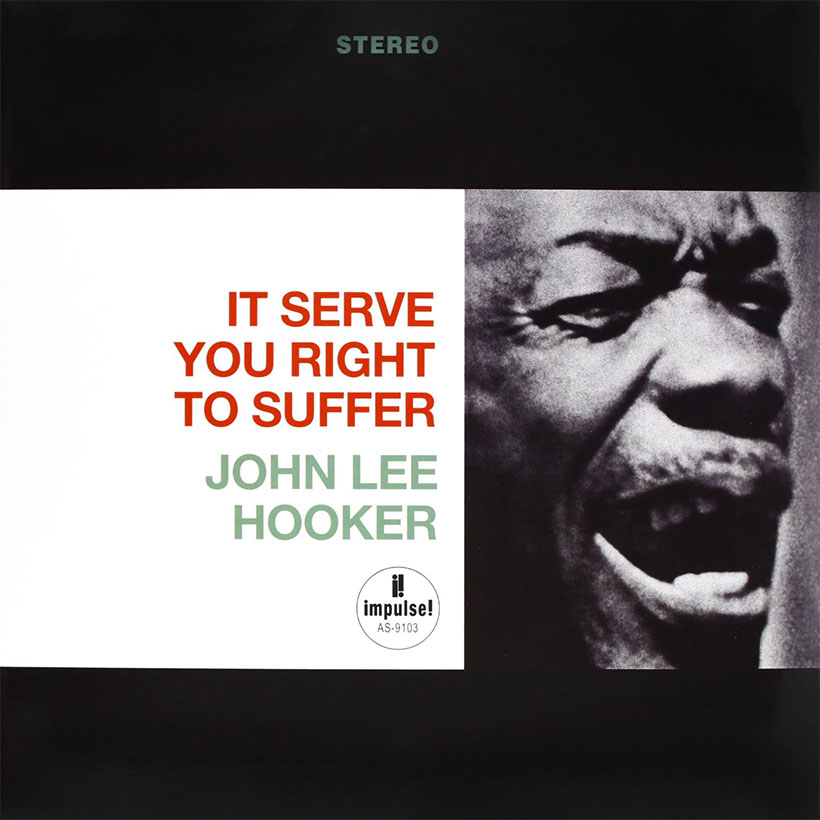 While the title is admonishing, even repentant, don't expect this record to be miserable. It's 1966 and the folk boom is a bit less of a boom, but labels are still signing folk artists. In this instance: Impulse! Records, in case John Lee Hooker turns out to be the new Dylan (well, it was the 60s, when anything could happen). Dylan's gone electric, which points the way forward, but that's all right by John Lee, because what he really liked was to have a bit of a rave-up with an electric guitar. The folk thing was just a flag of convenience for him, another way to get paid. Here he is on It Serve You Right To Suffer, growling Barrett Strong's "Money" over a backing that doesn't bother to change chords in the right places, even though he's fully aware of how they're meant to go because he follows the song's melody. So this is repentant folk-blues, huh? Well, no point in being po-faced about it: it sounds like a drunken good time.
Listen to It Serve You Right To Suffer now.
Such was the dilemma the blues artist faced: the new (white) audience sought authenticity, evidence of a hard time. The black audience, dwindling because of the rise of soul music, wanted to party. For an artist like Hooker, there was no contradiction: he just did what he wanted, as this sometimes rollicking, barrel-rolling, ballsy record made clear. Yeah, he'd sing a Motown song if he fancied it. Yeah, he'd open the record with an outright rocker, "Shake It Baby." If he wanted to cut a song he'd recorded at least three times before, and sung maybe a thousand times, he would ("Bottle Up And Go"). That's all OK. He's John Lee Hooker, this was what he did.
As for that voice, it never sounded so resonant. On It Serve You Right To Suffer, released in June 1966, producer Bob Thiele caught Hooker right: gruff, smokey, soulful. You can almost smell the tobacco on his breath and the feeling in his heart. You might wonder about the support musicians; this is a jazz group: Milt Hinton on string bass, Barry Galbraith on guitar, Panama Francis behind the kit.
Doubtless this was the result of Impulse!'s inclination towards the genre, but once again it's fine. While the rockers aren't as thunderous as Hooker could have delivered with a blues band, the gentler touch suits the title track, where the singer is repentant even if he's apparently addressing someone else, and the low-down moan of "Decoration Day," a tale of loss that rings true. And when Hooker is ready to chug on "You're Wrong," Hinton's deep tone offers a springy bottom end that an electric bass could not match. It's not a dilution, it's just a shade different.
Hooker didn't work with this band again, but he made the most of the session; he sounds comfortable, powerful, in control. Nobody's work is suffering. It's an unusual record, but defying the expected was John Lee Hooker's stock in trade, if that's not a contradiction.
Missed out on this fine record because it doesn't have the air of the usual blues album? Serve you right.