'Boogie With Canned Heat': When The Heat Were At Their Height
'Boogie With Canned Heat' is a classic slice of late 60s blues-rock, thanks in no small part to the inclusion of 'On the Road Again'.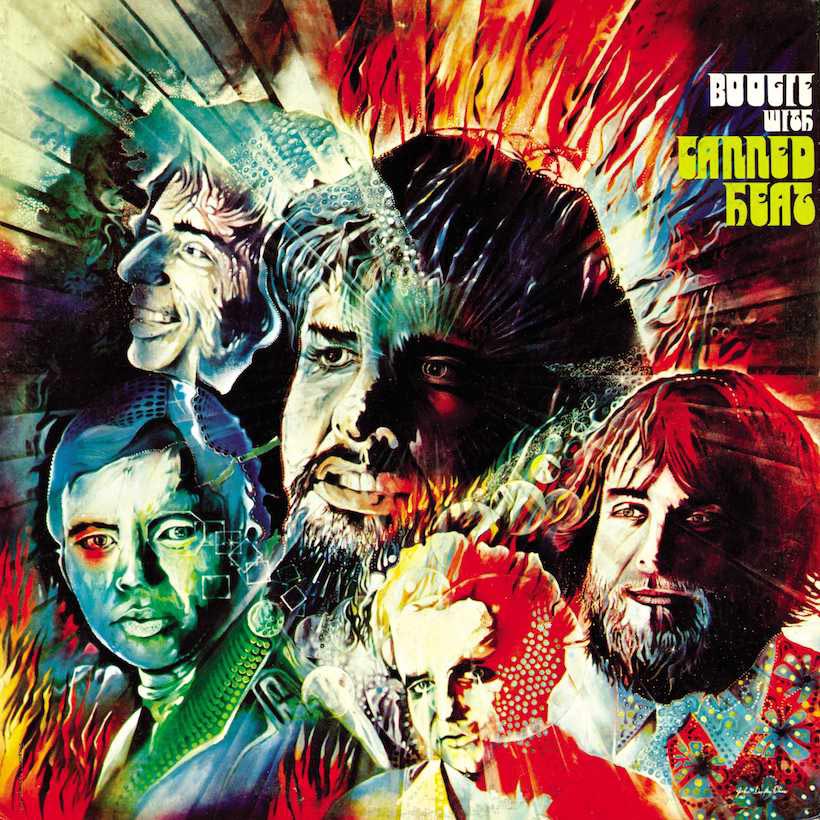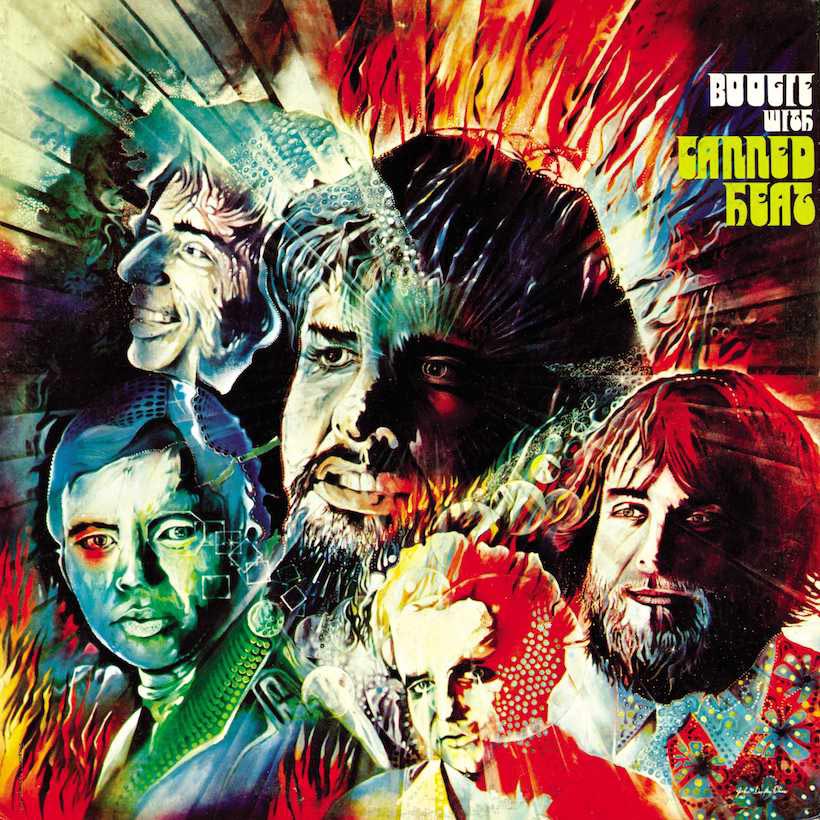 Formed in 1965, they were initially a jug band and took their name from pre-war Delta Blues man, Tommy Johnson's 'Canned Heat Blues'. Their first incarnation was, would be Disc Jockey Bob 'The Bear' Hite who hailed from Torrance, California; Bostonian, AI 'Blind Owl' Wilson, Frank Cook and Henry Vestine from Washington. Their original bass player was Stuart Brotman who later emerged in the US band Kaleidoscope, alongside David Lindley, he was soon replaced by Mark Andes (who later co-founded Spirit), before New Yorker, Samuel Larry Taylor came in as permanent bassist; he had served his apprenticeship with the likes of Chuck Berry and Jerry Lee Lewis, as well as playing on several of the Monkees' hits.
Listen to Boogie With Canned Heat right now.
In 1967 Canned Heat signed to Liberty Records after appearing at the Monterey Pop Festival. In July 1967, they released a self-titled album that made No.76 on the album chart, following it with Boogie With Canned Heat on 21 January 1968, which spent over a year on the Billboard chart, peaking at No.16.
Whereas their debut album was largely made up of covers, including the almost obligatory, for a blues band, take on Dust My Broom', their second album was largely self-written and remains a firm favourite with just about everyone who loves the blues. A significant reason for its success is because it included the magnificent, 'On the Road Again' which made No.16 on the Hot 100 in the late summer of 1968.
Chicago bluesman Floyd Jones recorded a song entitled 'On the Road Again' in 1953, itself a remake of another of his songs from two years earlier called, Dark Road'. Both these songs are based on Tommy Johnson's 1928 'Big Road Blues'. 'On the Road Again' was recorded as a demo by Canned Heat in April 1967 at the RCA Studios in Chicago with original drummer Frank Cook. This version was over 7 minutes long, with added harp and guitar solos.
During the recording of Boogie With Canned Heat they recorded it again, this time with new drummer Adolfo "Fito" de la Parra at the Liberty Records studio in Los Angeles In September 1967. Blind Owl Wilson used verses from Floyd Jones' 'On the Road Again' and 'Dark Road', as well as adding some of his own lyrics; 'On the Road Again' went to No.8 in the UK.
'On the Road Again' uses a one-chord boogie riff inspired by John Lee Hooker's 1949 hit 'Boogie Chillen' that is made so distinctive by Wilson's best Skip James-inspired falsetto vocal", and his fabulous harp playing.
Other stand out cuts include 'World in a Jug', the B-side of 'On the Road Again', 'Amphetamine Annie' and the 11 minute plus, 'Fried Hockey Boogie' that the band reworked as 'Woodstock Boogie' when they played the festival in August 1969.
Besides five man band the album also features a cameo from pianist, Sunnyland Slim on 'Turpentine Moan'. Dr John also plays piano on the album and did the horn arrangements; his own debut album, Gris Gris was released the same day in 1968, 21 January.
Boogie With Canned Heat can be bought here.
Format:
UK English