Front Of The Q: The Quintessence Of Quincy Jones
A tribute to the incredible, insatiable, and eclectic creativity of the man called Q.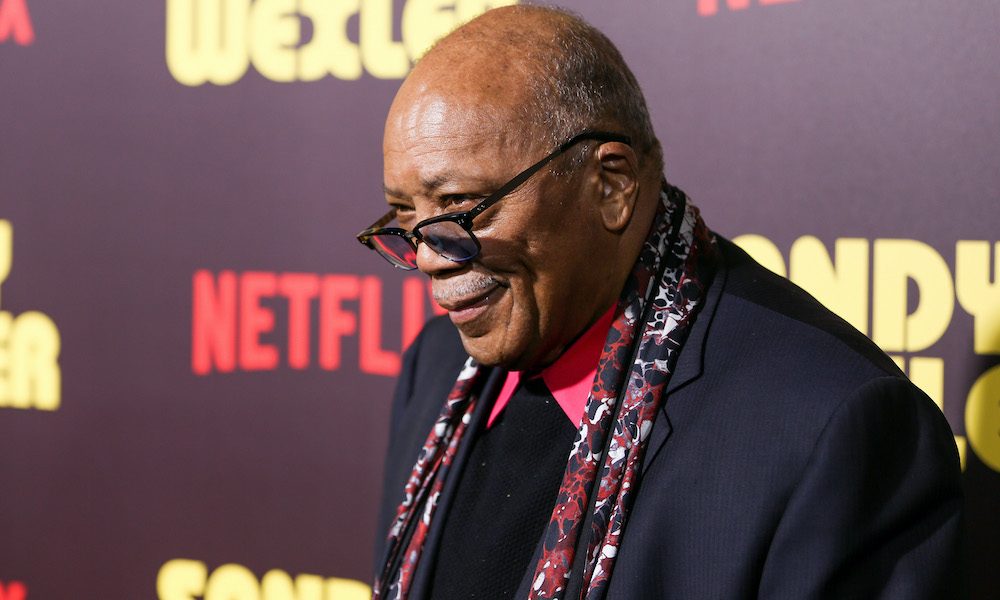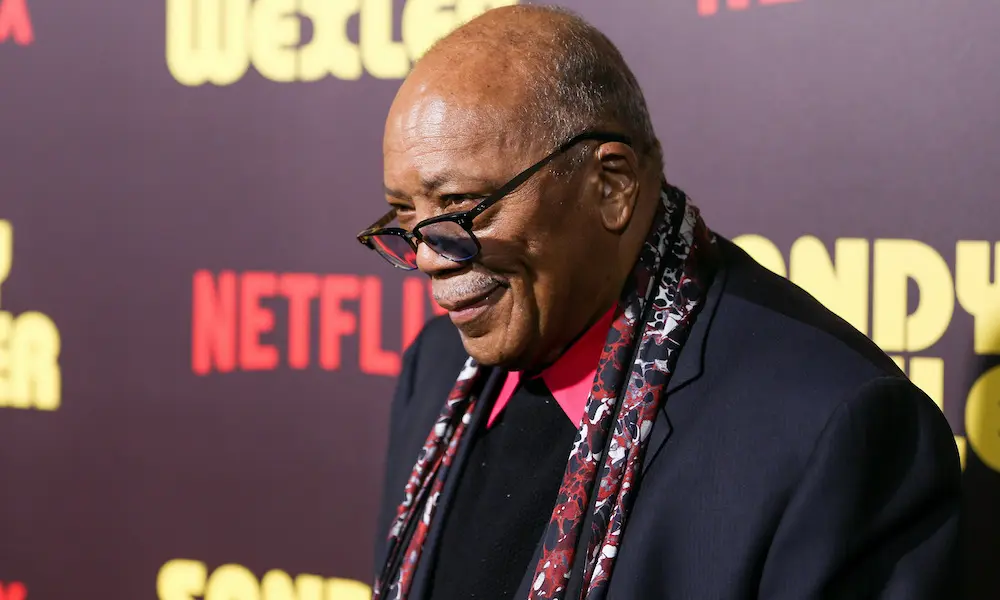 To summarise one of the greatest (and longest) careers in music in a mere 20 songs is ambitious. But this is our playlist tribute to the lifetime in recording of Quincy Jones, born in Chicago on March 14, 1933 as Quincy Delight Jones Jr.
Quincy's incredible, insatiable and eclectic creativity and good taste have earned him no fewer than 27 Grammy Awards from 79 nominations. If there was such a thing as being awarded the freedom of the entire musical world, he would have won that decades ago too. Our list hopes to embrace his multi-faceted make-up as an undeniable studio genius.
That story begins in the 1953-54 period, when, barely 20, he was both co-arranger and one of the trumpeters on the Art Farmer Septet's self-titled album for Prestige. The young man was afforded the honour of a track named after him, "Up In Quincy's Room," on the hard bop disc, which was released in 1956.
By then, Q had had his first "name above the title" with Roy Haynes on Jazz Abroad, but we move to his actual solo debut, 1957's This Is How I Feel About Jazz, for "Stockholm Sweetnin'." In that remarkable year, he was also the arranger on The Great Ray Charles and Dinah Washington's The Swingin' Miss D, as his phone book began to bulge with the names of the true greats in jazz, blues and beyond.
From Sarah Vaughan to Lesley Gore
Also key to his development was his longterm relationship with the great Sarah Vaughan, including on 1959's Vaughan and Violins. His own breakthrough to the pop and soul charts came with the unforgettable "Soul Bossa Nova," from 1962's Big Band Bossa Nova. Never one to be kept in check by supposed musical boundaries, by 1963 he was mentoring pop chart-topper Lesley Gore, as on her teen romance classic "It's My Party."
Jones has always been the master of the studio collaboration, a trait that features on Count Basie's 1960s recording pacts with both Frank Sinatra and Ella Fitzgerald, and on Q's own albums. Such was his reputation that superstars would race to be just a part of Jones' glittering line-ups, from Chaka Khan's brilliant lead on 1978's "Stuff Like That" to James Ingram's soulful take on 1981's One Hundred Ways.
Later, in 1989, Ingram returned alongside Barry White, Al B. Sure!, and El DeBarge for "The Secret Garden (Sweet Seduction Suite)," one of two R&B No.1s from Back On The Block. The album also contained the last studio work of both Fitzgerald and Vaughan.
Brothers in soul
In between, Jones had helped create the sound of one of Aretha Franklin's very best post-1960s hits, "Angel"; guided the Brothers Johnson to massive success and to George Benson to the biggest worldwide audiences of his life; and made an outstanding 1982 album with Donna Summer, featuring her hit version of Jon Anderson and Vangelis' "State Of Independence."
It was Jones, of course, who essentially invented the sound of the adult Michael Jackson, represented on both Off The Wall, the biggest-selling album in history, Thriller, and Bad. Not to mention that he somehow corralled the collective talents of dozens of multi-million-selling megastars on the definitive global charity record, 1985's "We Are The World." There will never be another Q.
Listen to the Quincy Jones Productions playlist on Spotify.