How Otis Redding And Carla Thomas Ruled As 'King & Queen'
Wearing its crown well, 'King & Queen' saw Otis Redding team up with Carla Thomas for a laidback and playful album that included the hit single 'Tramp.'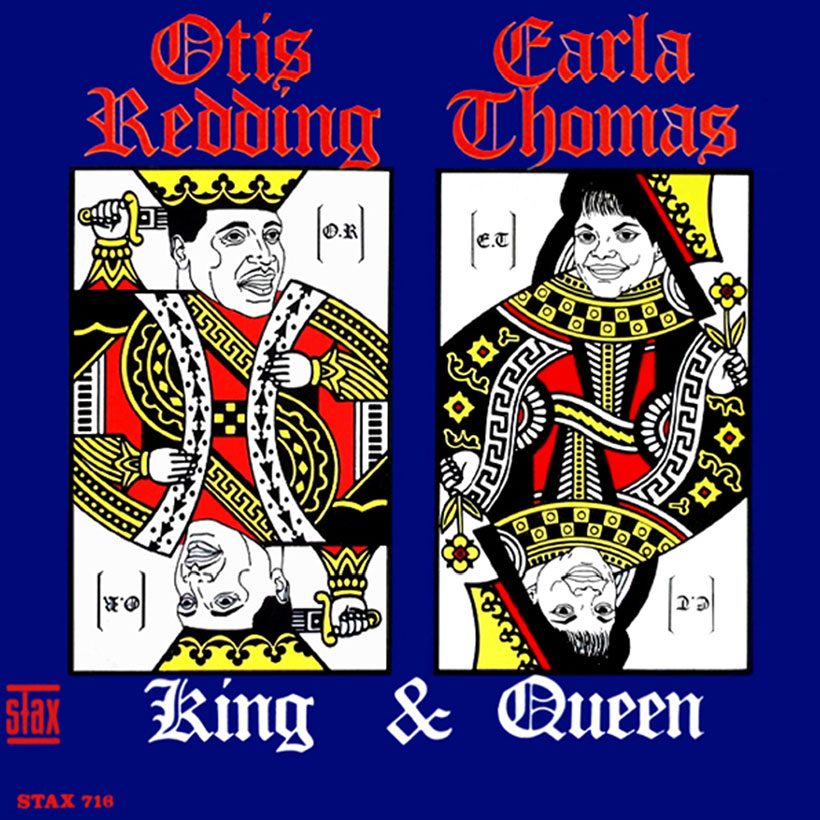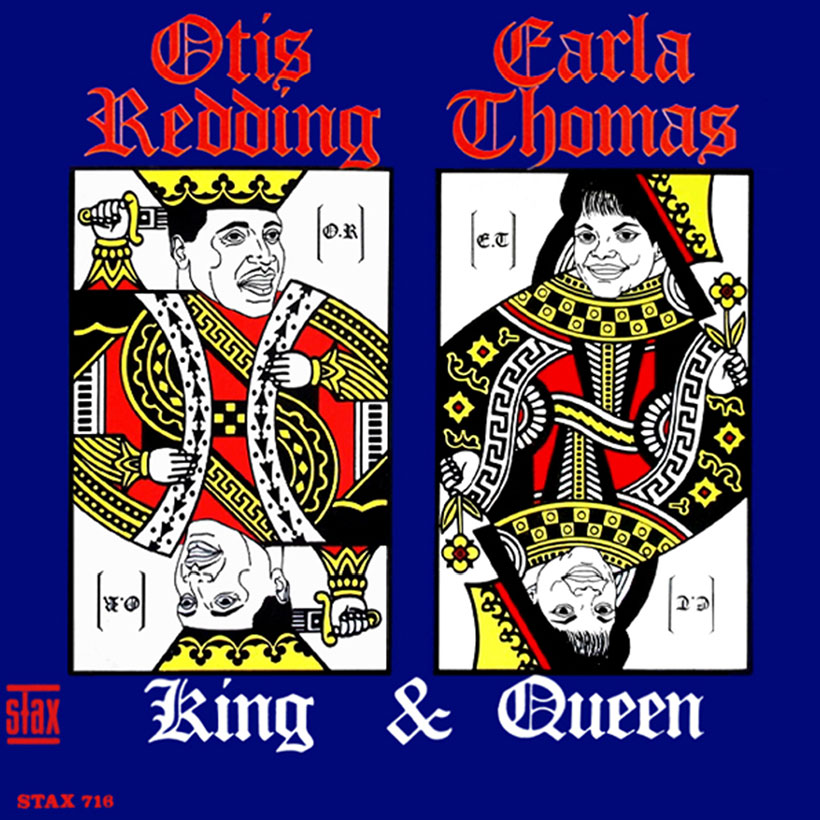 While you might be hard-pushed to justify Carla Thomas' billing as the Queen Of Soul on King & Queen, you wouldn't find a lot of quibbling over the regal title being bestowed upon Otis Redding in 1967. While Carla was undoubtedly Stax's leading lady, any number of other artists could have claimed that title when it came to the wider world of soul. But could they have complemented the great Otis Redding quite as well as Thomas? Understood his every nuance, and batted back his loving words and jibes quite so powerfully? In this instance, Thomas ruled.
King & Queen, the last studio album Otis completed before his death, in December 1967, is an underrated record, perhaps because it was lighthearted in tone and was soon overshadowed by Otis' sensational appearances with the Stax-Volt Tour in Europe, at Monterey Pop, and his tragic sudden passing. The two singers contrast beautifully: Otis is all guttural, a growling bear-like alpha male, and Carla sensual and sophisticated (she was studying for her English Masters at the time).
The major hit was "Tramp," which grew from Lowell Fulson's funky raw blues to an entertaining girl-versus-boy argument in Otis and Carla's hands. Otis, no stranger to overalls, is perfect in the role as the butt of Carla's rebukes. The record was massive in 60s discotheques and inspired many covers, including The Mohawks' celebrated "Champ." Further hits emerged from the King & Queen sessions, which took less than a week to complete, in the shape of "Knock On Wood" and "Lovey Dovey"; the whole album consisted of cover versions, with the exception of the closing "Ooh Carla, Ooh Otis." But that's alright, as Otis said in "Tramp." Nothing wrong with these songs, or the performances.
Otis appears more relaxed than usual on King & Queen. Perhaps because the album isn't going to be entirely his responsibility, or because the project was sold to him as primarily an entertaining affair by Stax boss Jim Stewart. He sounds cheerful, like he's not trying to sing the shorts off the listener. Hence King & Queen sounds like a more natural Otis, one who is singing for fun, a quality the album has in abundance. Just listen to the tenderly swinging "Let Me Be Good To You," which loosely resembles Carla's smash hit "B-A-B-Y" with an added dose of blues, or the sock-it-to-you cover of Marvin Gaye & Kim Weston's "It Takes Two"; this is music nobody appears over-concerned about, and is all the better for it.
"Are You Lonely For Me Baby" takes Bert Berns' ballad and injects a spunky dose of Southern sass into it. Sam Cooke's "Bring It On Home To Me" sounds like something they'd perform in a bar on a Sunday afternoon. And "Ooh Carla, Ooh Otis" closes the show with a spot of chunky boogie the same crowd would surely enjoy. But don't go thinking this is karaoke: here are two of the greatest soul singers of their generation, backed by a mixture of MGs and Bar-Kays. This really is top-quality work.
Worth buying for "Tramp" alone, yet packed with easy-rolling soulful wonders, King & Queen wears its crown lightly. Ooh Carla, ooh Otis, indeed.