Booker T
The legendary Booker T. Jones, 70-years young son of Memphis, is a musician, producer, writer and bandleader whose influence in shaping the funky side of pop-soul is as vast as his available recorded output.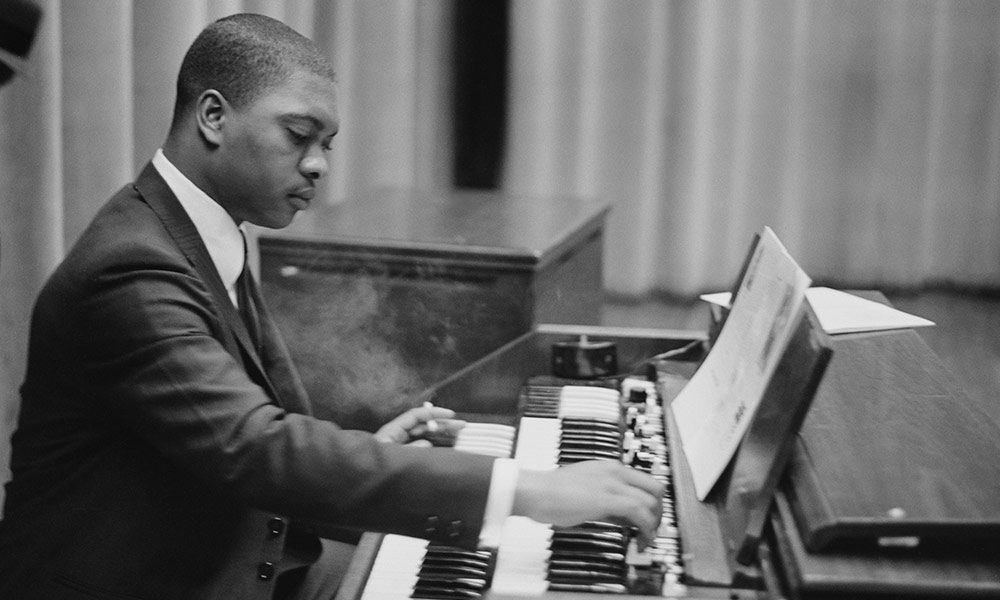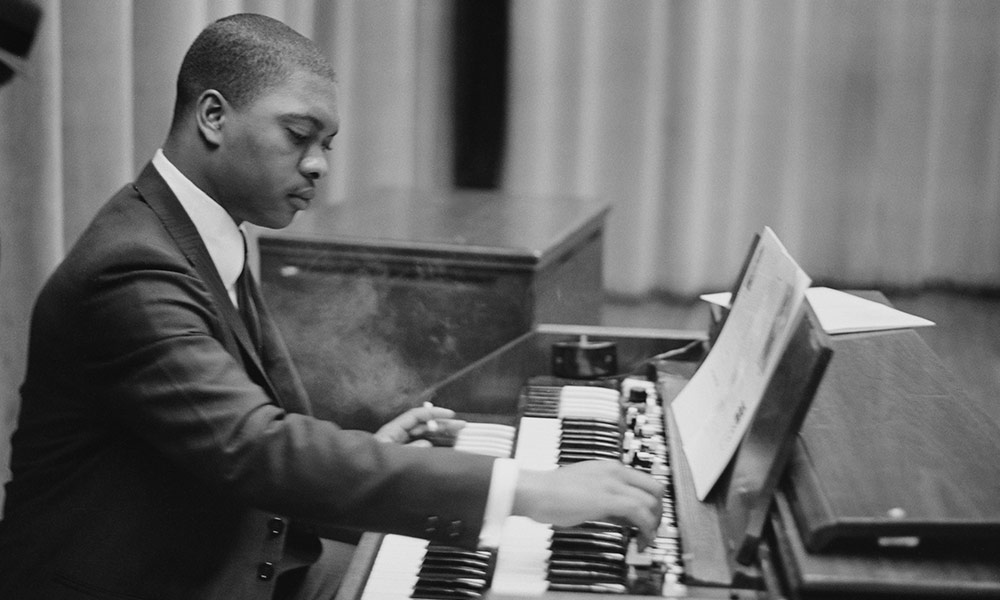 The legendary Booker T. Jones, 70-years young son of Memphis, is a musician, producer, writer and bandleader whose influence in shaping the funky side of pop-soul is as vast as his available recorded output. Best known as the frontman for Booker T. & The M.G.'s (stands for Memphis Group) he owns the prestigious Grammy Award for lifetime achievement.
A child prodigy who became a multi-instrumentalist in his teens, though we think of him as specialising in piano and organ –  where his distinctive approach is instantly recognised – Booker T. is indelibly associated with both the Stax and Atlantic labels, for which he recorded a prestigious run of discs, including Green Onions and Melting Pot, also running up a litany of such well-loved singles as "Hip Hug-Her", "Soul Limbo", "Hang 'Em High" and the UK favourite "Time Is Tight".
An R&B maestro, Mr. Jones is also associated with the highest class of band member and for his contributions to important albums by others. Donald "Duck" Dunn, Steve Cropper, Lewie Steinberg and Al Jackson Jr., all contributed to the trademark M.G.'s sound and usually performed as a unit in backing such soul luminaries as Otis Redding, Sam & Dave, Albert King, Johnnie Taylor, Eddie Floyd, The Staple Singers, Wilson Pickett, Delaney & Bonnie and countless others. As a significant sideman other Booker has played with Stephen Stills, Willie Nelson, Rita Coolidge, Bill Withers, Neil Young and Bob Dylan. The M.G.'s own status is confirmed by their position in the Rock and Roll Hall of Fame and the Musicians Hall of Fame in Nashville, Tennessee. That latter geographical detail is also a reminder that Booker T. and company are immersed in country blues and rock and roll, Southern soul and Memphis folklore. Once they hit their stride in the mid-1960s their musical approach was a template for players on both sides of the Atlantic – notably The Spencer Davis Group, the Animals, Cream and Creedence Clearwater Revival – though their sound percolates through the culture and reflects their mixed black and white lineage. The master of the B3 Hammond returned to Stax in 2013 to create Sound the Alarm, follow-up his Grammy-winning (Pop Instrumental Album) The Road From Memphis, thus signalling a widespread renewal of interest in the roots of true soul. Well described as showing off his sultry organ work, a lithe rhythm section and lots of meaty horn accents — with touches that bring it comfortably into the 21st century, this release proves there's plenty more great stuff to come from Jones. Discovery begins here.
Born in Memphis, Tennessee in 1944 Booker T. Jones attended the local Booker T. Washington High School where contemporaries included David Porter (Isaac Hayes' future writing partner), saxophonist Andrew Love (Memphis Horns) and the great soul singer-songwriter William Bell, as well as Earth, Wind & Fire's Maurice White.
At 16 Booker T. played sax on Stax Records' first hit, "Cause I Love You" (Rufus Thomas and Carla Thomas) and would soon run into Al Jackson, Jr., and Steve Cropper – the drumming and guitar playing hombres who form the nucleus of the teenaged outfit that records "Green Onions" in 1962.
The resulting album, Green Onions, was an immediate hit. The main disc made #33 on the Pop charts while the single – credited to the entire group- topped the US Billboard R&B Singles list. It's an eclectic mix that ranges from Acker Bilk's "Strangers on the Shore" to the stomping "Twist and Shout", stopping off to pay homage to Doc Pomus ("Lonely Avenue') and Ray Charles ("I Got a Woman"). Suffice to say it remains an essential listening experience.
Soul Dressing (1965) and the southern soul classic And Now! move into ever more sophisticated realms, adding Muscle Shoals horns and introducing soul boys and girls worldwide to the delights of Allen Toussaint's "Working in the Coal Mine:", the Cropper/Wilson Pickett gem "In the Midnight Hour" and a jazzier rush of standards from the Gershwins, Oliver Sain and Les Brown.
In 1966 Booker T. & The MGs even conquered the tricky Yuletide set with In the Christmas Spirit (Donald "Duck" Dunn is now in the bass chair) putting some Southern soul spin on familiar wintry favourites.
The Mod era Hip Hug-Her arrived complete with Carnaby Street bedecked lovelies on the cover. Inside the tempting package, you'll find a stellar version of the Young Rascals' "Groovin'" (another hit), Smokey Robinson's elegiac "Get Ready" and Bobby Hebb's instrumentally charged "Sunny". All self-produced, all brilliant. If you've near heard this disc you've missed out one of the grandest crossover R&B albums of all time. It was mandatory listening in the Summer of Love and should still be so today.
The spine-tingling Back to Back dates to the 1967 Stax-Volt European tour and features The Mar-Keys (Booker T. et al with Wayne Jackson/Andrew Love's horn section) on a few cuts and the MG's alone on the rest. Interestingly, they repay a compliment to Spencer Davis Group's "Gimme Some Loving" and churn up the audience on Rufus Thomas's "Philly Dog" as well as solid revue versions of "Green Onions" and "Booker-Loo".
The standard doesn't waver in this decade and Doin' Our Thing showcases the band entering into more progressive territory on such of their era cuts as "Ode to Billie Joe", "You Keep Me Hanging On" and "Let's Go Get Stoned" – the latter tracks nodding at the fraternity and sorority of artists in the Motown stable. They also preempt the Philly soul movement by jumping on Gamble and Huff's "Expressway (To Your Heart)" and dig the scene that is Sonny Bono's cult classic "The Beat Goes On" – a club hit in every era from Northern Soul dance floors to Deep House raves and Acid Jazz parties.
1968's Soul Limbo is another 39 minutes of bliss. Well known to folks in the UK for the Test match Special theme – "Soul-Limbo"…. that is by no means typical of an album including "Hang 'Em High" (title music from the soundtrack of the movie of that name), Beatles cover Eleanor Rigby and Jimi Hendrix's "Foxy Lady". That these disparate pieces slot right next to R&B/soul glories like "La-La (Means I Love You)" and "Born Under a Bad Sign" is an indication of the musicians' airtight brilliance.
The gritty urban soundtrack album UpTight (1969) is an early example of the breakdown groove, long before that became a modern mixer's go-to device. Recorded at Stax Records' studios by Ron Capone with Jones, the tracks were overdubbed and mixed in the funky Ardent Studios – just as the power-pop cult act Big Star were moving their gear in – their leader Alex Chilton of local Box Tops fame being another huge fan of the local legends.
The group sign off the 1960s with The Booker T. Set, a psych hybrid of soul, pop and rock that is downright weird enough to repay playing today. When the songs come from the pens and charts of R. Dean Taylor, Sly Stone, The Doors, Paul Simon, Beatles, Bacharach & David, Ashford & Simpson, the Isley Brothers and Jesse James' '68 radio smash "The Horse" chances are it's going to be either a massive success or a total mess. Luckily, it's the former. Dig out a copy and impress your friends.
Even more bizarrely brilliant is McLemore Avenue, Booker T.'s homage to The Beatles' Abbey Road. Covering that album in its entirety wouldn't suit most acts but this groundbreaking tribute (the kind of thing that is fairly common these days, but was unheard of in 1970) pulls off the conceit. Check it out for the Stax Remasters bonus where the compilers add other Fabs tunes done a la MGs – "You Can't Do That" and "Day Tripper" among them.
A sublime music decade making draws to a close with 1971's Melting Pot where the outfit returns to R&B roots while adding a heavy dose of instrumental crossover jazz-rock. A funky gas throughout this disc is more akin to the emerging sounds of funkateers like the Crusaders and Phil Upchurch. The tracks are longer and the moods are darker, reflecting the member's desire to move with the times and throw off the commercial shackles of hit-dom.
Obviously there are myriad compilations to discover. We recommend Stax Profiles and Time Is Tight – the latter being a comprehensive and fascinating overview on 3-CDs. Booker T's solo output also gives us Booker T. & Priscilla, Home Grown, Try And Love Again and the jazzy moods of The Runaway.
Sound the Alarm brings us bang up to date with Booker T. and guests like Kori Withers, Vintage Trouble and Gary Clark Jr. The stand out title piece features Mayer Hawthorne, the DJ, rapper and multi-instrumentalist whose own disc How Do You Do made waves in 2011.
Always a man at the forefront of the movement Booker T. Jones continues to create music that is ripe for discovery. Any era is worth consideration but if you start at the beginning and keep moving you'll find that while time may be tight it's elastic enough to spend in the company of this extraordinary artist.
Words: Max Bell
Format:
UK English