Jackson 5
The Jackson 5 are that rare thing, signifiers of cultural importance. They also made wonderful soul and pop music from start to finish.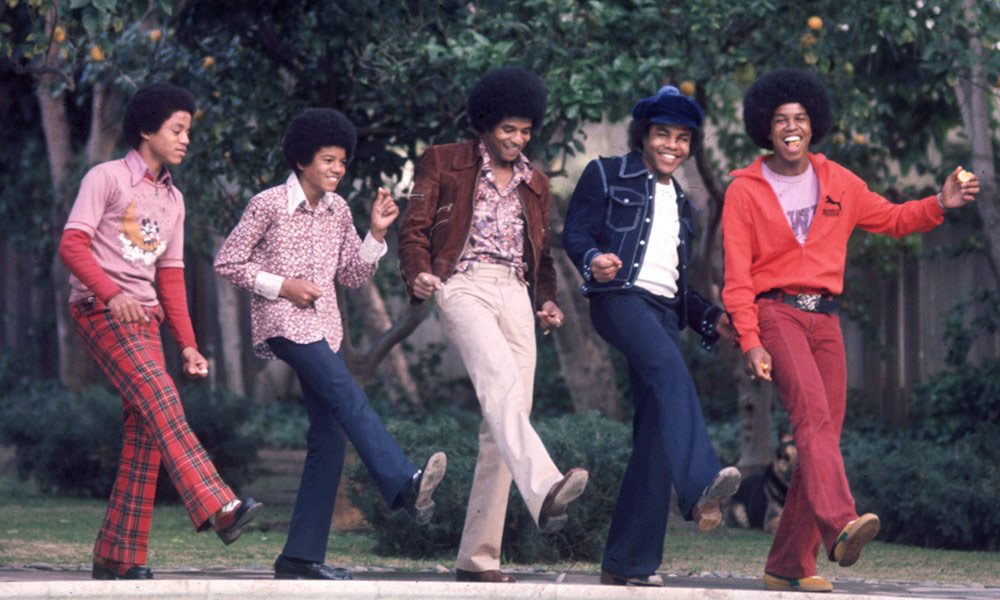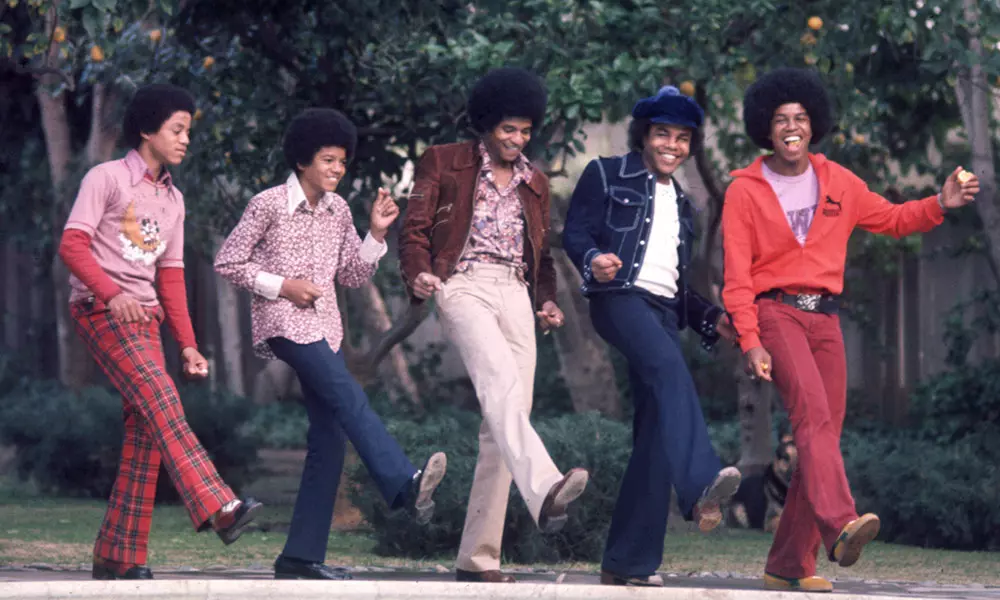 The Jackson clan represents a colossus in music history terms. Their exploits and successes are so vast it would and has taken library loads of books to explain their appeal. But in fact, their charismatic pull is down to exquisite singing, professional stagecraft that defines show business and groundbreaking productions that always kept them at the forefront of the pop-soul movement. Added to that is their appeal to the TV watching teen fans, live shows that defy description on occasion and the inescapable truth that they defined black American music as a commercial entity for longer than anyone else. Consider: their combined total sales place them in the Elvis Presley and Beatles category and with frontman Michael's subsequent career and waiting-in-the-wings Janet Jackson to come they would eclipse all rivals with ease.
Their debut Motown single, I Want You Back", released in October 1969 sets them off as number one hits followed in rapid succession leaving records tumbling. Michael, Jermaine (later replaced by bro' Randy) Marlon, Tito and Jackie were hardly puppets of the industry either since they were schooled in old-fashioned values by their immediate family, especially father Joe. "ABC", "The Love You Save" and "I'll Be There" were also modernist in approach, the latter becoming Motown's biggest record, selling seven million copies and replacing Marvin Gaye's "I Heard It Through The Grapevine" as the label's supreme moment. Four first number ones? That's more history. They also enjoyed, and then probably endured, Jackson mania. Thousands of fans waited for them at Heathrow Airport, police escorts were their everyday companions. The big tours got bigger: Destiny, Victory and Triumph figured them as quasi-Roman cohorts conquering territories in their wake. They played seven nights at the Dodger Stadium in LA, another record – 90,000 folks a night. And they evolved. When Motown tried to restrain them inside a slick, bubblegum wrapper they rebelled and embraced elements of electronica, Moogs, ARP synthesisers and treated percussion – all quite revolutionary for a pop act in 1980.
Their Motown tutors were the very best – Berry Gordy Jr himself, Holland-Dozier-Holland, Diana Ross and Stevie Wonder. Once Michael Jackson became the man-child star of legend and birthed The Moonwalk all bets were off. Marlon Jackson's nephew picked up on that street routine and body-popping expert Jeffrey Daniels from Shalamar refined it with MJ in behind closed doors choreography studios. In 1983 with his Moonwalk perfected Michael and his brothers blitzed the Motown 25 Yesterday, Today, Forever TV special. "Billie Jean" and the phenomenal Thriller heralded a period of pop domination not since equalled by anyone. The Jacksons never won a Grammy and were snubbed by the American Music award people but they were au fait with presidents and Kings – Mandela, the potentates of Bahrain and Jordan – they were after all pop royalty in their own right. And then eventually they were inducted into Rock and Roll Hall of Fame, how could they not be with sales of mind-boggling proportions! The Jackson 5, the Jackson's as adults and Michael, Janet and siblings as solo entities all changed the known pop world and discovered places we'd never visited before.
The quintessential family group came from Gary, Indiana, an otherwise nondescript mid-Western burgh in the shadow of the Chicago metropolitan area. They started life hoofing and harmonising as The Jackson Brothers and soon became regulars on the local chitlin' and talent show circuit which they inevitably bossed. They actually signed first to Steeltown Records in 1967 but that independent couldn't contain them and Motown's interest piqued they arrived in the big time immediately, singing in 1969 and fulfilling Berry Gordy's desire to find and sustain a totally popular crossover musical act. Seventeen Top Forty singles later, they'd accomplished what Mr Gordy required and then some since everything they touched turned to gold from the outset when Gordy assembled his backing of The Corporation to flesh out the sounds while Motown's team of writers and the vigilant encouragement of The Supremes, Gladys Knight and Bobby Taylor drew them into the fold and turned them into Motown's superstars. TV specials, cartoons and a Jackson-led black media teen boom ensured their fame grew exponentially and their debut album, Diana Ross Presents the Jackson 5. That first album remains a cherished item and is utterly recommended especially as many will be familiar with the hits – from "I Want You Back" on – blasted the disc to the top of the charts. Michael's later moniker "The King of Pop" is well known but even back then he was often referred to as "The Prince of Pop".
You can also find this album teamed as a double pack with sophomore effort ABC (1980), that sold over 6 million copies at last count. Bubblegum soul? Soft pop funky rock? Those terms don't do justice to what's inside the candy coating of the title track and "The Love You Save". Supercharged ballads, floor-filling anthems for the young that reflected their naïve energy back at them – The Jackson 5 had all bases covered but they also offered wonderful covers of The Delfonics – "La-La (Means I Love You)", Funkadelic's "I'll Bet You", The Miracles "Come 'Round Here (I'm The One You Need)" and Stevie Wonder's marvellous "Don't Know Why I Love You".
The modestly titled Third Album really pushed Michael to the fore, literally, figuratively and pictorially on the cover where it's astonishing to realise just how young these kids still were. This 1970 disc has all the classic Motown Corporation tropes laid on densely-layered harmony vocals, cute spoken words interludes and some harder-edged funk backing, especially on the second Delfonics' cover –"Ready or Not Here I Come (Can't Hide from Love)" which is one of the Jackson's most-sampled moments.
Again, this is available teamed as a very handy double pack with Maybe Tomorrow. But first, there's the Jackson 5 Christmas Album (their third recording from 1970), a superior example of that genre. As with all the Jacksons' work, keep a close lookout for remastered and bonus material. There is plenty of it to digest.
So to Maybe Tomorrow, an album that really represents the Jackson 5 coming of age and expanding their own horizons while maintaining close ties with Gordy and The Corporation top cats. A more sophisticated animal than what had come before this disc really hits the soul buttons head-on during the epic tracks "Never Can Say Goodbye" and "Maybe Tomorrow". This is probably the boys most sampled effort since everyone from Ghostface Killah and Puff Daddy have borrowed hooks and lines while Isaac Hayes, James Brown, The Communards and Gloria Gaynor have all offered joyful versions of "Never Can Say Goodbye".
That five-star affair is followed by the live/soundtrack disc Goin' Back to Indiana that accompanied their 1971 ABC TV Special; a moment in time and a reminder of an innocent age when crossover pop and show business needn't be considered naff but can be accepted as beguiling. With guests numbering Bill Cosby and Tommy Smothers and various sports stars of the era, this is a true artefact. The original became quite a cult item and had a rare cachet – though it still sold well over 2 million copies. Check it out for funk soul moments like their version of Sly Stone's "Stand!" and Dave Mason's Traffic classic "Feelin' Alright" those numbers being the meat on a sandwich containing another Sly song, "I Want to Take You Higher". Given the progressive movement afoot in Motown's world (one thinks of Stevie Wonder's utterly magnificent Music of My Mind) this is a significant disc for 1971 and shouldn't be ignored if you're anxious to dig properly deep.
The inevitable Greatest Hits was no idle boast in 1971 either, their first compilation shifting staggering amounts to folks who most likely already owned the originals but were enticed by the new track "Sugar Daddy".
The self-consciously grown-up Lookin' Through the Windows (1972) saw Michael's boy voice modulate from a neo-soprano to a smooth tenor and the arrangements reflect a far different attitude within the ranks. The material is similarly shifting in its view with covers of Jackson Browne, Ashford & Simpson and The Corporations funk-driven grooves causing a sensation amongst those who had grown up with the Jacksons as a purely teenage
phenomenon.
Likewise Skywriter from 1973 hints at the shift from pop to disco while G.I.T. Get It Together saw Norman Whitfield enter the production room with his various boxes of tricks. At this point, the Jackson clan and Motown's Berry Gordy didn't exactly see eye-to-eye on their development but it's albums like this that retain an interest and a currency. Dancing Machine and Moving Violation would end their tenure with the parent label and the compilation Joyful Jukebox Music (1976) is hard to find on vinyl.
Now rebranded as The Jacksons, a label change and a move to Sigma Sound Studios in Philadelphia, Pennsylvania finds the self-titled album The Jacksons drawing the curtain on the opening chapters and utilising the in-demand expertise of Gamble & Huff and McFadden & Whitehead. Michael Jackson's "Blues Away" is significantly his first known published song and one senses him starting to pull the strings.
Goin' Places, aptly named, and the hugely successful Destiny effectively end the boy band image for good as disco and the new urban black American sounds take over here and world tours become front-page news.
Thereafter tracks like "Blame it on the Boogie" and "Shake Your Body (Down to the Ground)" correspond with Michael starting to construct his solo masterpiece Off the Wall and the rest, as they say, is history. The song "Can You Feel It" (from Triumph) is another watershed moment and now the Jacksons are eminently capable of writing their own words and music and hitting a far deeper groove.
But to get that point they had to evolve from a uniquely uplifting pop-soul act to something far bigger that reflected the shifting times. While a certain amount of controversy and a great deal of tragedy would ensue later on there is no denying their charm and their global appeal.
Looking for something else in the catalogue? Try the 20th Century Masters – The Millennium Collection: The Best of The Jackson 5, or Come and Get It: The Rare Pearls (via Hip-O-Select). Live lovers can pore over Live at the Forum and then we also point you towards I Want You Back! Unreleased Masters, and The Very Best of The Jacksons. The comprehensive Anthology is wonderful – originally a triple album and now available as a double CD it covers all the bases of the early dynamic years.
The Jackson family are that rare thing, signifiers of cultural importance. They also made wonderful music from start to finish. It probably wasn't as easy as "ABC, 123", but back in the day, there was no need to worry about what Michael and company would do next. It was enough to enjoy them and marvel at their artistry and dedication.
Format:
UK English