Michael Jackson
Michael Jackson was one of the most famous and successful pop stars in history, with a career that included albums like Thriller and Off the Wall as well as singles like 'Billie Jean' and 'Wanna Be Startin' Somethin'.'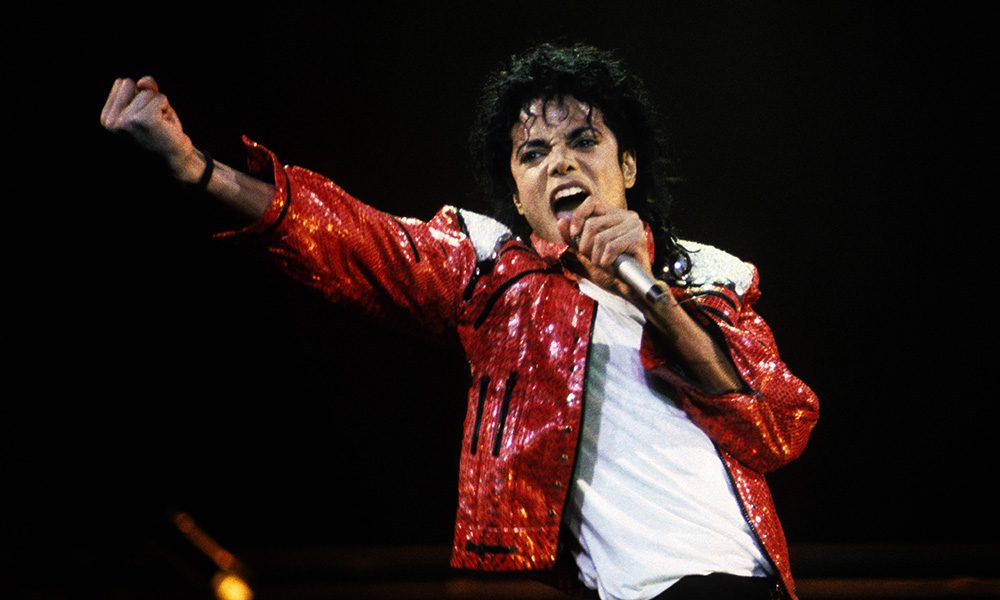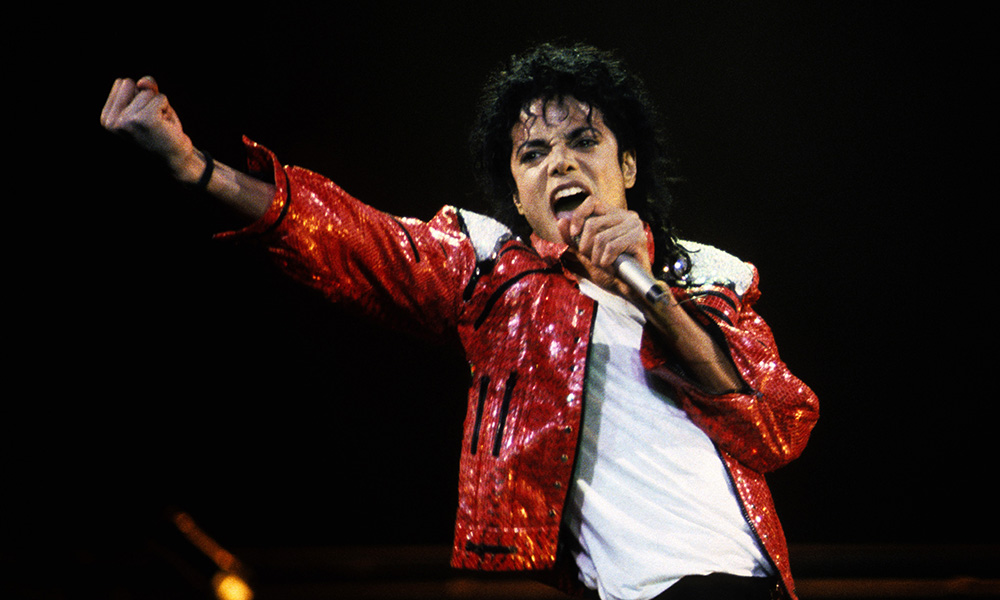 "Give me the child until he is seven and I will show you the man" is the famous quote from St Francis Xavier, and it's something anyone trying to make sense of Michael Jackson's extraordinary life should start with.
Work had long characterised the life of seven-year-old Michael and was centred around his home in Gary, Indiana, and the wider Midwest. Michael's ambitious father, Joe, had already got his sons performing in numerous local talent shows and, with Michael on lead vocals, the group known as Jackson 5 had started to win some.
They were building a solid reputation and secured prestigious support slots for acts the likes of Gladys Knight, and it was perhaps inevitable that the major labels would soon start looking at the group with interest. So the family had found itself relocated to Los Angeles by the start of 1970 – the year Michael turned seven – after Jackson 5 signed to Motown. Success with the label was almost instantaneous and the group made history when their first four Motown releases, including the classics 'I Want You Back' and 'I'll Be There', went to the top of the Billboard charts. Diana Ross was initially marketed as the mentor to the young hitmakers, and, by the end of 1970, they'd released their first LP, Diana Ross Presents The Jackson Five, and even found time to issue a Christmas album.
Across the first half of the 70s, their work-rate was phenomenal. The band had issued 11 albums stateside by the end of 1974, and Michael released four solo sets on Motown, which included the singles 'Ben', 'Got To Be There' and 'Rockin' Robin'. The boys were megastars around the world, with their fame fuelled by tours, hysterical attention from the fan magazines and even a TV cartoon series.
But, as with all teen sensations, the success started to fade as the young audience eventually moved on. Frustrated by the label's reluctance to experiment with their sound, the group left Motown and signed to Epic, prompting a furious legal row and a change of name to The Jacksons. Michael would later recall these years of endless work in painful detail. He said he often felt isolated, exhausted and lacking in confidence, despite the fame and adoration he received. But, despite the pressure, he remained focused on his career and appeared to take some refuge in the relentless schedule. He often told people that he only felt truly comfortable on stage.
In 1979, still juggling commitments with his brothers and having just completed work on the movie The Wiz, Michael released his first masterpiece. Off The Wall was produced by Quincy Jones and contained the disco classics 'Don't Stop 'Til You Get Enough' and 'Rock With You'. It only made No.3 stateside but would go on to sell 20 million copies worldwide in the years ahead. Despite some critical acclaim, awards for the work were modest, leading the ferociously ambitious Michael, stung by the relative snub, to resolve that it was up to him to do even better next time.
In 1981, while work was continuing on his follow-up, Motown capitalised on their former star's success and plundered the archives to issue the previously unheard 'One Day In Your Life'. The tender ballad gave him his first UK No.1. At the same time, Michael was touring the US with his brothers on the Triumph Tour. They were also still having hits, particularly in Europe, with tracks such as 'Can You Feel It?'
In late 1982, Michael's duet with Paul McCartney, 'The Girl Is Mine', made a solid splash at UK No.8 and US No.2, but its parent set, Thriller, once again created with Quincy Jones, started to make serious waves. Powered by the cutting-edge video for second single 'Billie Jean' and an appearance at the televised Motown 25 show in March 1983, Thriller's sales started to go through the roof. By mid-year Michael was the biggest music star on the planet. 'Beat It' and the album's title track boasted extravagant videos that became one of the first by a black artist to enter heavy rotation on the US MTV network. Worldwide, Thriller was smashing sales records and the star began to endure an unbearable level of frenzied media attention.
In 1984, he rejoined his brothers for the Victory tour and attendant album, contributing to singles such as 'State Of Shock' (with Mick Jagger) and 'Torture'. While filming a TV advert this same year, Michael was injured and endured bouts of painful surgery, now largely credited with the start of his developing dependence on painkillers. Alongside an interest in surgery to reshape his face, Michael's medical trials became shorthand for a hysterical media narrative that painted the artist as strange and out of touch, with the singer doing little to dispel the myth that was building around him.
Following up what was becoming the world's biggest-selling album was a daunting task and Michael took his time. The eventual release of 1987's Bad, preceded by the chart-topping ballad 'I Just Can't Stop Loving You', was a major industry event and, almost inevitably, felt like a disappointment, despite a string of hugely successful singles and healthy sales. In the UK, Bad eventually managed to do even better than Thriller, but some of the star's record-selling power seemed to have dimmed. On the stage, he remained unbeatable, and his 1988 world tour did phenomenal business and became his first major international trek. The same year, Michael released Moonwalker, his first starring feature film (only released on video in the US), along with a book about his early life.
In 1991, Michael returned with his next album, Dangerous, his first since 1975 to be created without Quincy Jones. This time he turned to new R&B and producers the likes of New Jack Swing mastermind Teddy Riley, who were dominating the charts at this time. 'Black Or White', the set's first single, was supported by another state-of-the-art video, topped charts on both sides of the Atlantic and helped power sales of the album to 32 million worldwide. No less than nine singles were released from Dangerous internationally and many were supported by spectacular videos, but Michael's public profile was increasingly dominated by his private life. In 1993, a lawsuit from the parents of a child who'd spent time in Michael's company threatened to destroy his career. Managing this damaging episode diminished his standing, despite another staggeringly successful world tour.
In an attempt to recover lost ground, and with the controversy – for now at least – over, Michael launched HIStory: Past, Present And Future – Book 1 in 1995. The set included many of his biggest singles to date, along with 15 new songs. The first of these issued as a single was 'Scream', a duet with his sister Janet, who had become a major international star since her breakthrough in 1986. Supported by the world's most expensive promo video to date, the track debuted at No.1 in the US but only made No.3 in the UK. Its follow-ups 'You Are Not Alone' and 'Earth Song' did make it to the top in Great Britain, with the latter securing the coveted Christmas No.1 slot and becoming Jackson's biggest-ever single in the UK, without even getting a release stateside. Another world tour supported this album, but critics weren't kind and did little to repair his reputation. In 1997, a stopgap remix set called Blood On The Dance Floor: HIStory In The Mix yielded another UK chart-topper in the title track, but the single failed to break into the US Top 40.
Attempts to relaunch the star, still adored by a vast army of fans worldwide, continued with the release of 2001's Invincible. Despite a gestated recording schedule and a staggering budget, the 16 songs and two ambitious concerts celebrating the star, staged on the eve of the album's release date, failed to restore Michael's career to its previous staggering peak, though the first single, 'You Rock My World', created with of-the-moment producer Rodney Jerkins, made both the US and UK Top 10. Michael was revered as a music legend and enjoyed enormous respect from his peers, but ongoing controversy over his personal life, which now included a family, and concerns over his health continually overshadowed his contemporary work.
A misjudged appearance on a TV documentary sparked fresh allegations into Michael's relationship with the children who had been welcomed to his Neverland Ranch home. Prosecutors pounced on an opportunity to re-examine the issue, which had been resolved out of court in the 90s, and Michael was subjected to a lengthy, humiliating trial, but he was ultimately acquitted of all charges in June 2005. Reissues of his earlier work sustained Michael's chart profile across the following years, but rumours of his ill-health refused to die down, and public appearances became rarer. The financial difficulties Michael faced in later years likely prompted the surprise announcement, in 2009, that he was returning to the stage. A run of 10 concerts at London's O2 Arena was announced and sold out in record time, prompting an extended run that would have kept the star performing there until the middle of 2010.
It wasn't to be. During Los Angeles rehearsals for the This Is It shows, Michael was found dead in his home, having suffered a cardiac arrest. In the years since Michael's back catalogue has been mined extensively and many unreleased songs have charted, including 'Love Never Felt So Good', which was mixed as a duet with Justin Timberlake, widely regarded as following Michael's formula for his own career.
In truth, the King Of Pop was a one-off. Born for the stage and rarely far from it, Michael lived a life of excess fueled by unimaginable wealth, endless controversy and fanatical adoration. Many would call his life a tragedy crafted in an unconventional childhood, but its legacy underpins today's musical landscape. His life was cut short, but his songs will live on forever.
Mark Elliott