Spandau Ballet
The British new wave band co-founded by Gary Kemp and Steve Norman had multiple hit singles and an influential sound.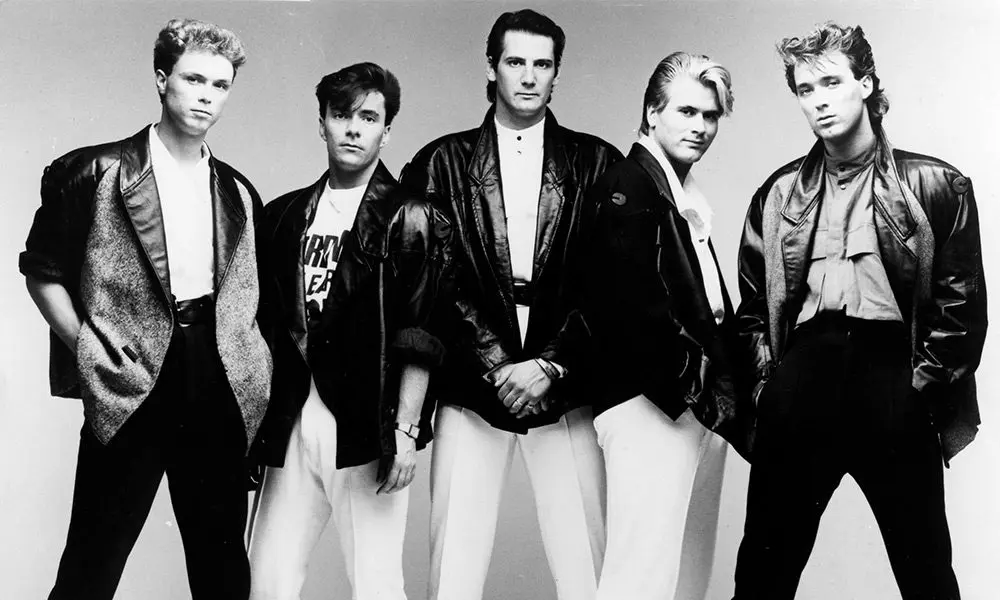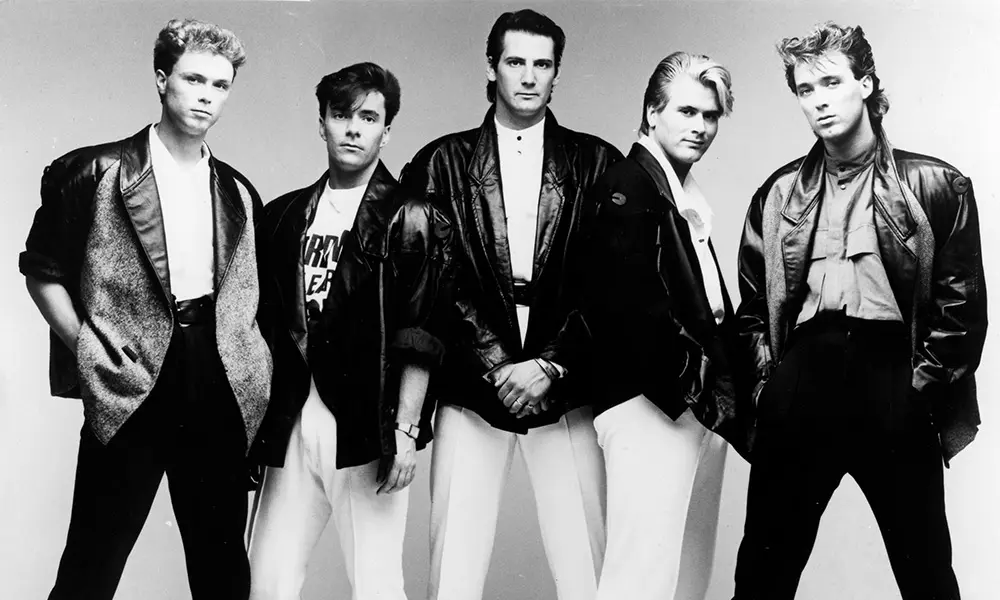 Less one direction – more like half a dozen – Spandau Ballet were perhaps the ultimate pop chameleons of the 80s, with a handful of strikingly different styles and sounds that secured them no less than 20 UK singles-chart hits across the decade. The five-piece were friendly but fiercely competitive challengers to the era's other famous quintet, Duran Duran, and, while never enjoying their rival's international appeal, still managed to create a bona fide classic in the 1983 global smash 'True'.
Brothers Martin and Gary Kemp were brought up in Islington, London. While Martin spent most of his time on the soccer pitch, Gary, who was two years older, developed a passion for music when he was given a guitar for his ninth birthday. Gary's school bands – including The Makers and The Cut – at times included future Spandau Ballet members, including the talented vocalist Tony Hadley, a budding drummer, John Keeble, and Steve Norman, later to play rhythm guitar, percussion and that 80s essential – the saxophone.
Gary and Martin studied at Anna Scher's children's drama school and made a number of TV appearances during the 70s but, by the time the boys were leaving school, the intoxicating London club scene was fast proving the focus of their attention. Like his schoolmates, displaying an equal flair for the flamboyant landed Tony a job at Britain's biggest magazine publisher; he notoriously found himself featured in the stable's My Guy magazine as a model in one of the title's photo stories.
The young men were essentially the perfect package at the right time: possessing film-star looks, confident with a rounded musical grounding and soaking up the inspiration of the New Romantic scene, which was by then generating mainstream attention for London's Blitz, Billy's Le Kilt and Le Beat Route clubs. Gary and another school friend, Steve Dagger, spotted the potential in this fashion landscape that turned out to be a relative flash in the pan. For 1980, however, it was to prove the perfect springboard.
With Steve acting as manager, Martin was drafted in alongside his brother to complete the line-up, now called Spandau Ballet. Displaying a canny early knack for creating a buzz, the band crafted a series of showcases designed to whet the appetites of record labels and the influential music press.
An early approach from Island Records was rejected in favour of an ambitious plan to launch their own label. This blend of arrogance and naivety was featured on the Blitz Kids documentary, filmed for British television and capturing the intoxicating energy of the scene, which was still at that point creating more column inches than record sales. In July 1980, the band played a set on board HMS Belfast and signed to Chrysalis under a licensing deal with their own label, Reformation.
Their debut single, 'To Cut A Long Story Short', was an off-the-blocks smash hitting UK No.5, and their stylish Top Of The Pops appearances, dressed in flamboyant kilts and plastered in make-up, proved intoxicating to the teenage music press, securing the group immediate support from titles such as Smash Hits.
An early promotional trip to New York failed to generate much momentum, but the European hits kept on coming, with 'Musclebound' and 'The Freeze' lifted from their Top 5 LP, Journeys To Glory, which was released in March 1981.
Sensing a cooling of interest in the New Romantic scene, August 1981's 'Chant No.1 (I Don't Need This Pressure On)' saw the band enlist Brit-funk champions Beggar & Co for a change of direction. Still targeted squarely at the dancefloor, this warmer club sound rewarded them with their biggest hit to date, so it was a surprise when November's 'Paint Me Down' took a chillier turn, both artistically – back to their synth-heavy earlier style – and commercially when it peaked at UK No.30. The fact that the video was slapped with a BBC ban didn't help either, with the corporation taking a dim view of the group parading around in loincloths.
Follow-up 'She Loved Like Diamond' missed the Top 40 altogether, and second album, Diamond, soon proved it wasn't going to sell anywhere near as well as its predecessor. Producer Trevor Horn is now widely regarded as saving the band at this point, when his remix of 'Instinction', sharpening the track's poppier groove, got them back into the Top 10 singles chart in May 1982.
Energised by this commercial pick-me-up, the band enlisted producers Tony Swain and Steve Jolley, who were enjoying substantial hits with Bananarama and Imagination, to give their next release a far greater mainstream appeal. Having decamped to Nassau in the Bahamas, the commercial rewards of that working holiday were to prove the band's career highlight. Lead single 'Lifeline' peaked at UK No.7, 'Communication' made UK No.12, but third release, 'True', hitting the shops while the group was on a nationwide tour, soared to UK No.1 on its second week of release and held the top spot for a month. The parent album, which went on sale in March, also finally topped the British chart on 14 May.
By now the band, decked in classic suits and skillfully blending soul hooks with a slick pop sound, was doing decent business across the world. 'True' gave Spandau Ballet their only significant stateside hit when it peaked at No.4 on the Billboard listings in October of that year. 'Gold' was the band's final release from True and peaked at UK No.2, unable to shift KC & The Sunshine Band's 'Give It Up' from the top spot across the school summer holidays.
Fourth album Parade was recorded in chillier climes, with studio sessions taking place in Munich across the spring of 1984. Lead single 'Only When You Leave' was another substantial hit, penned as ever by band songwriter Gary Kemp, and peaking at UK No.3 in June 1984. By now Spandau were international megastars and their look had moved on from the suits and was now aping the excesses of the Dynasty-era 80s, with hair products battling shoulder pads for attention.
Overseas tours and the opportunity to shoot videos in locations as diverse as Hong Kong and the southern states of America gave the band a reputation for high living that was inevitably matched only by Duran Duran. Singles 'Highly Strung' and 'I'll Fly For You' continued to do respectable business in the UK, but Christmas ballad 'Round And Round' was overshadowed by their appearance in the Band-Aid 'Do They Know It's Christmas?' project and, perhaps, another cooling of their commercial fortunes that was might not have been immediately evident from a six-night run that December at London's Wembley Arena.
1985 started badly with a contractual clash with Chrysalis and a lengthy break from releasing material, though Spandau appeared in that summer's legendary Live Aid show, performing three tracks at London's Wembley Stadium in their afternoon set.
When the band finally emerged with a new label deal the following summer, 'Fight For Ourselves' was chosen as the lead 45, but it peaked at a disappointing UK No.15. Through The Barricades and the album's title track did much better, returning the group to the UK Top 10 albums and singles charts once more. But despite a continuing strong live appeal, subsequent releases yielded lower returns and, by the time the band released their second CBS album, Heart Like A Sky, in September 1989, none of its singles could make the Top 40 in the band's homeland, and international interest was patchy.
Gary and Martin Kemp were by now turning their attentions away again from music, and their appearance as the leads in the hit British film The Krays generated strong reviews and would define their creative output for much of the following decade. Gary took a supporting role in the Whitney Houston smash-hit movie The Bodyguard, while Martin was to secure a long-standing role in EastEnders. Tony Hadley continued to record, releasing his first solo set, State Of Play, and a handful of singles in 1992, while Gary released Little Bruises in 1995.
Meanwhile, 'True' had enjoyed a fresh lease of life in when PM Dawn sampled its famous vocal rift on their 1991 US chart-topper 'Set Adrift On Memory Bliss', largely sealing the source song's reputation as a modern classic, covered many times since and often featuring in films and TV shows.
At the close of the 90s, the band made the headlines when Tony Hadley, John Keeble and Steve Norman took Gary Kemp to court in a dispute over songwriting royalties. The trio lost the case and it seemed that the chances of the band appearing together again were faint; a bitter blow for their loyal fanbase that had taken comfort in the fact there had never been a formal split. So it was something of a surprise when, in 2009, the five-piece announced they were going back on the road for a reunion tour and recording two new songs alongside re-recording some of their classic tracks. Tickets to the tour sold out far faster than anyone had predicted and extra dates were added. The Once More album, featuring those new recordings, made the UK Top 10 and sealed a hugely successful comeback.
Five years later, the band produced a feature film, Soul Boys Of The Western World, which documented their story to date. Securing strong notices it heralded another return to the touring circuit, and Spandau's 11th hits collection, which was complemented by another new song, 'This Is The Love'. The band members now comfortably balance concert appearances with a range of music releases and side projects, with Tony Hadley most recently appearing in I'm A Celebrity, Get Me Out Of Here and putting out his first Christmas album.
Their own label, Reformation, launched at the dawn of their career, was an intuitive nod to a conclusion the band may never actually have achieved after the 1999 court case. That they overcame their differences is testament to the bond between five Londoners who created some of the 80s' most memorable pop catalogues, with perhaps the best of the era's "school-disco slow dance" songs, 'True', sitting triumphantly at the heart of it.
Words: Mark Elliott
Format:
UK English