Christmas Cracker: The Tony Hadley Q&A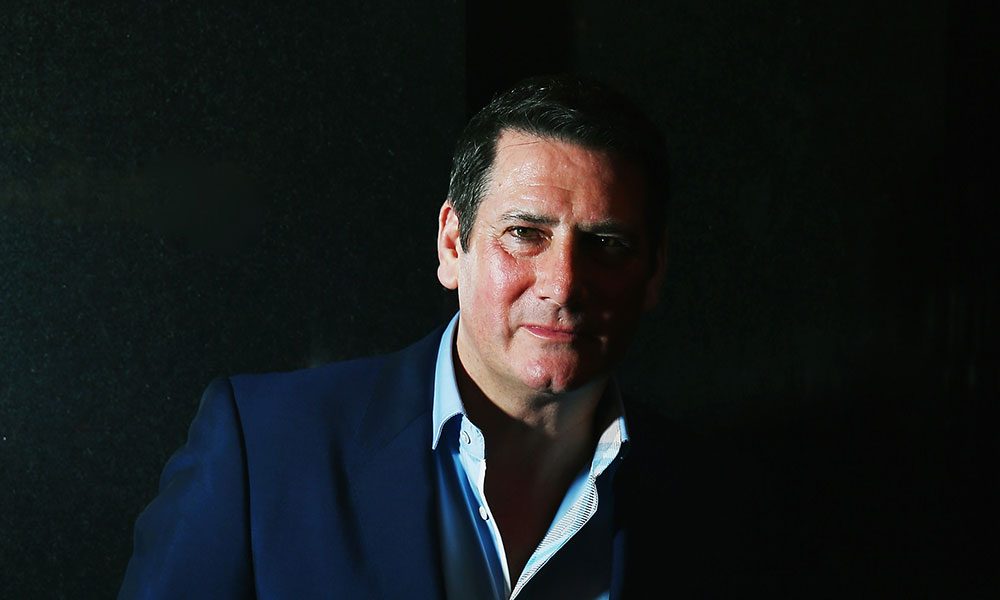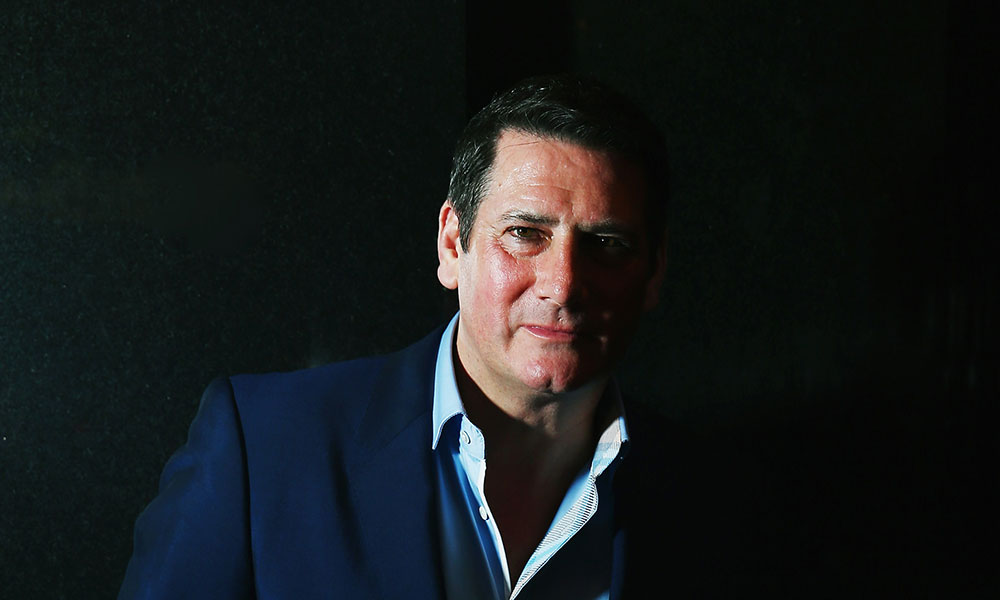 Tony Hadley's first solo album in nine years, The Christmas Album, sees the Spandau Ballet frontman return with a unique take on seasonal classics, giving the likes of 'Let It Snow! Let It Snow! Let It Snow!' and 'White Christmas' a contemporary sheen, while also including some surprise picks, among them covers of Keane's 'Somewhere Only We Know' and East 17's 'Stay Another Day'. Including two brand new original songs, 'Every Second I'm Away' and 'Snowing All Over The World', The Christmas Album is a sterling return from one of pop music's finest voices.
Hadley sat down with uDiscover to discuss the album, the songs he chose to record, and why 'Fairytale Of New York' was "the scariest" song to sing.
The Christmas Album is your first release since 2006. What can fans expect from it?
As a Christmas album, it's got a lot of depth. We really worked on the lyrics and tried to get our heads into what they mean. It's interesting because I thought that certain songs were jolly songs but, actually, when you strip back the melodies, they're really sad. Some of the lyrics – I was quite emotional when I was singing them.
There's a long line of Christmas albums recorded by The Beach Boys, Bob Dylan, Phil Spector, etc, so you've really stepped into the breach with this one. Was that daunting?
It was scary, because I'm in the company of Frank Sinatra, Tony Bennett, Dean Martin and Michael Bublé. I love the whole swing thing, but nearly every artist has done some kind of Christmas album – or at least some Christmas songs. We didn't want to just do a bland copy of what somebody else has done. But you have to go with some of the classics, because otherwise you're going to get shot down in flames. We've tried to make 'White Christmas' very different, and I don't think anyone's ever covered Greg Lake's 'I Believe In Father Christmas'.
You've also got two of your own original songs on the album: 'Every Second I'm Away' and 'Snowing All Over The World'. How did writing a Christmas song differ from what you're used to?
'Every Second I'm Away' was me, producer Claudio Guidetti and Italian singer-songwriter Annalisa Scarrone. Claudio said he had a great idea and asked me to come up with the melody – and I think the sentiment of Christmas, especially if you've got children, is: you want to get back home as quickly as you can. There have been times when I've literally got back on Christmas Eve, and it's been touch-and-go whether I was going to get back at all. So I kind of went along that 'Driving Home For Christmas' kind of vibe, lyrically, and just tried to make it really sentimental, because I'm away on the road a lot and thinking about the wife and kids.
For 'Snowing All Over The World' I just got the guitar out and started mucking about, trying to write an uptempo song that's a bit of fun. I love Christmas – there are some right miserable sods that can't stand it, but I absolutely love it. I think every one of us has got a child in them, and I live Christmas through my kids. That's the sentiment of the song: being a kid and remembering what it felt like to wake up on Christmas day, with the stockings at the end of the bed, that kind of thing.
You've picked a wide array of songs. Did you find it a challenge to unify them for the album?
We've tried to introduce a bit of electronica, certainly to some of the older songs like 'Have Yourself A Merry Little Christmas' and 'White Christmas'. Just to make it glisten a little. At one point we were going to go way down that road, but we pulled back. So it goes from 'White Christmas' to 'Have Yourself A Merry Little Christmas', to things like 'Run Run Rudolph', b
ecause we had to put a rocker in, a bit of Chuck Berry – and it was great fun to sing.
I pulled Mud's 'It'll Be Lonely This Christmas' out the bag, actually. They were always quite jokey as a band, you never thought about the lyrics. Then when we looked at it, I went, "Oh my god, these lyrics are so depressing." We did change the middle eight, where he did this kind of Elvis speaking bit on the original. I tried to put a tiny bit of melody in and we changed the words. I thought the original was just too schmaltzy. But the lyrics of the song – wow, amazing.
Some of the other choices are quite surprising…
When I told people I was doing an East 17 song, they went, "What?" Well, I've always loved 'Stay Another Day', I think it's brilliant. But there's no point in competing with that kind of orchestration. The original sounds a million dollars, so we just stripped it down, used a load of 12-string guitars, and I just got my head into the words. And I suppose 'Somewhere Only We Know' became a Christmas song after John Lewis' 2013 Christmas campaign. It's kind of weird because you've got Keane's version, which is very band orientated, and then Lily Allen's version. So I really dived into the lyrics – it's fantastic. And, again, when I was singing it, I got quite emotional. It was really, really heartfelt.
Were there any songs that you wished you'd included but couldn't?
We had a list that went on for days. 'Chestnuts Roasting On An Open Fire' is down my alley because it's nice and croony, but I thought it was a step too far. I also thought of 'Little Drummer Boy', because I remember seeing Bing Crosby sing it with David Bowie. But the thing is, where do you stop?
Did you find any of the songs particularly difficult to sing once you stripped them down and found out what was there?
'Ave Maria' was incredibly difficult. I listened to the crooners' versions of it, and we tried to take a bit more of a classical approach. And, wow – I didn't realise there were so many different notes and nuances in the melody. I sort of went in thinking, "Oh, this'll be cool. We'll do this in no time at all." And that took the longest out of any song that I've ever recorded. I don't think I did my homework on that one.
'Fairytale Of New York' was the scariest one. Kirsty MacColl I knew – she was a lovely girl. I don't know Shane MacGowan, but their version is amazing. I didn't want to go down the Irish route, so we made it a little bit more Bruce Hornsby – it's got a kind of country lick. And then Nina Zilli, a lovely Italian singer, sang it with me. Whereas Shane is very growly, and sometimes you're thinking, "What's he singing?" I've tried to be very precise with the lyrics, so that you can hear every word.
You recorded the album in Italy. Did you pick up any Italian Christmas traditions while you were out there?
I go to Italy a lot. I love it – the wine's amazing, the food is amazing, the fashion is great, the design is fantastic. And the people are lovely. I've been lucky: with both Spandau and me as a solo artist, the Italian people have always been really generous and warm. I suppose the only thing, really, is that most of Europe do their celebrations on Christmas Eve – that's when everyone brings the food and opens the presents; they do a big fish thing. Christmas Day is just a different of day over there. So I suppose in a sense I've adopted a little bit of that European thing: we do the present-opening from family on Christmas Eve, and then we do the Father Christmas presents on Christmas morning.
Format:
UK English