In The R&B Groove: Elvis Costello Gets Soulful With 'Get Happy!!'
Costello's soul schooling showed itself as never before on this fourth album, and third with the Attractions.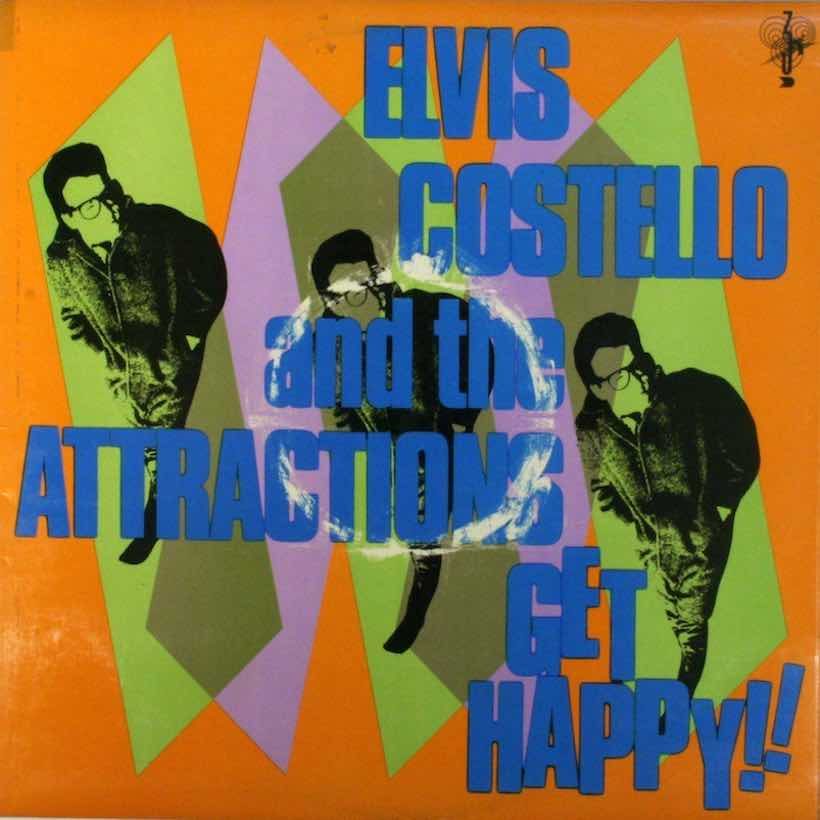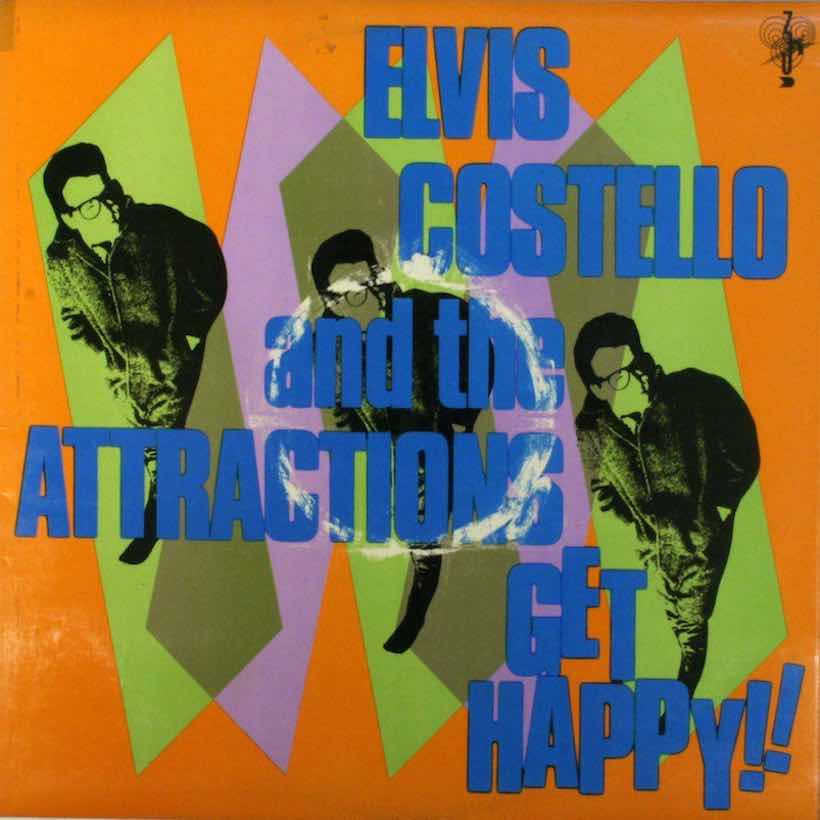 Get Happy!! was the album on which Elvis Costello got soul. The old-school, time-honored rhythm and blues variety of soul music had been an important element in the new wave singer-songwriter's musical education, but now showed itself as never before on this fourth album, and third with the Attractions.
The record made its chart debut in Britain, where Costello had been a significant presence in the bestsellers for a good two years, in February 1980. He had only made the Top 10 of the American album chart in 1979 with Armed Forces. Then, on March 22, Get Happy!! made its debut on the Billboard album chart, and soon rose to No.11.
As with all of Costello's albums to this point, the new set was produced by Nick Lowe, and while it was again released on Columbia in the US, it marked the debut back at home of F-Beat. That was the label set up by Elvis' manager Jake Riviera in 1979.
The flagship single for Get Happy!! was "I Can't Stand Up For Falling Down," which many Costello fans may have thought was one of his own compositions. Instead, it was a well-chosen cover of a song written by 1960s soul artist Homer Banks with producer and artist manager Allen Jones, which had been recorded in 1967 by Sam & Dave.
The new version became a No.4 hit in the UK during Elvis' hottest period as a singles artist, a year after "Oliver's Army" had reached No.2. The follow-up was a Costello original, but one written with a distinct flavor of that 1960s R&B style, "High Fidelity." They took their place on an album that was going places in a hurry, in more ways than one: its total running time of 47 minutes had no fewer than 20 tracks crammed into it.
Listen to the best of Elvis Costello on Apple Music and Spotify.
Paul Rambali's review in the New Musical Express struck an approving tone. "It's a record you didn't expect," he wrote. "It looks like fun and it is. Maybe it's only a temporary lapse, but Elvis has gotten off the treadmill and gotten happy. Get it."
Buy or stream Get Happy!!