The 46 Best Songs About Flying And Planes
From transcontinental journeys to late-night red-eyes, here are the best flying songs for the next time you fly the friendly skies.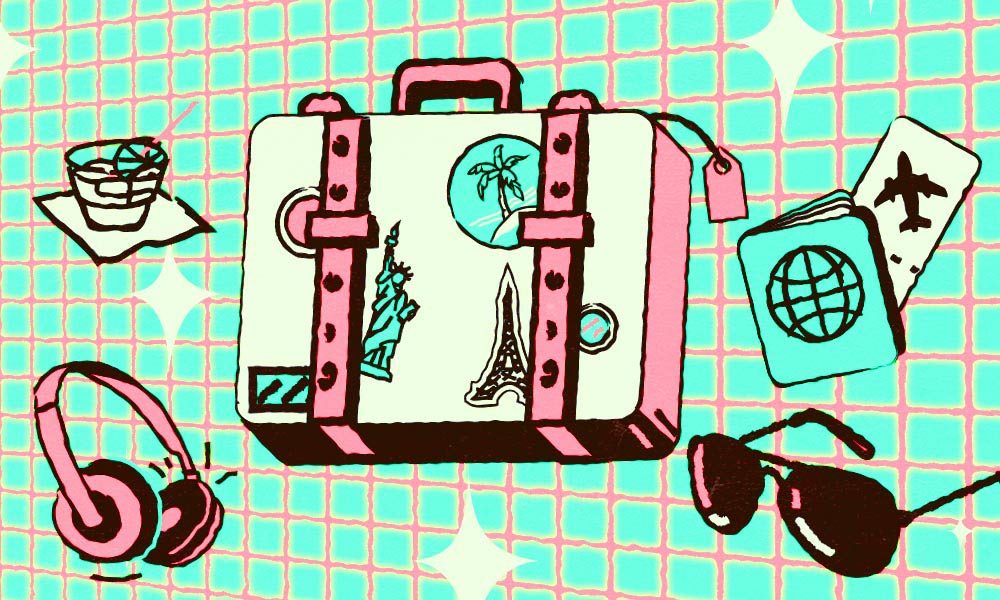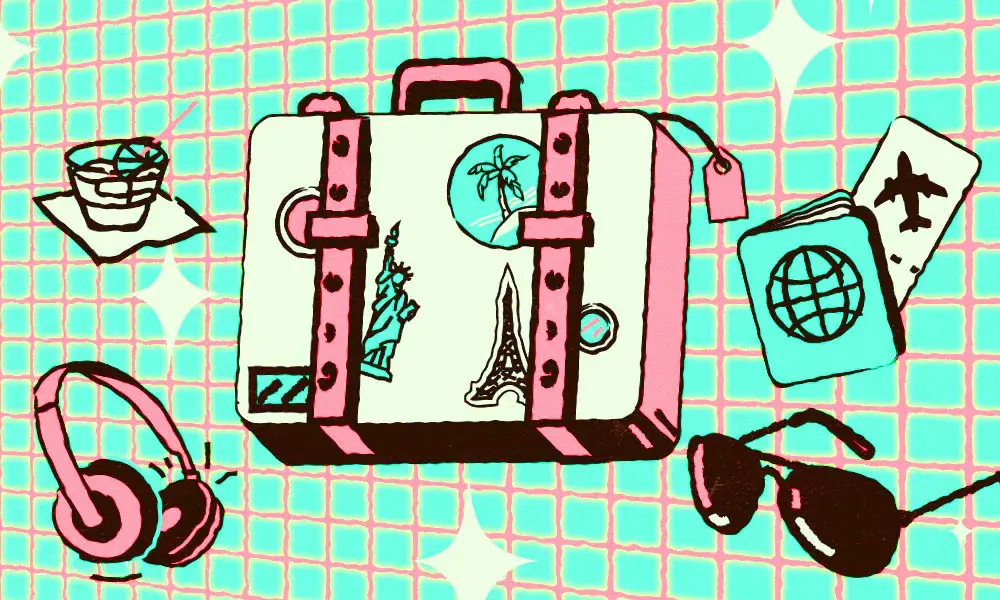 No music fan in their right mind would think of traveling these days without a suitable playlist. Airplane travel lends itself especially well to a thematic mix, since pop music history is so loaded with great flight songs. Here are our picks for some of the greatest, with an emphasis on songs that deal with the thrill of flying.
Listen to the best Flying Songs on Spotify.
46: Dierks Bentley: Drunk on a Plane
It used to be the rock and rollers who wrote all the best songs about bad behavior, now the country stars are cornering the market. Just thank the Lord that Dierks Bentley is nowhere near the cockpit.
Dierks Bentley - Drunk On A Plane (Official Music Video)
45: Red Hot Chilli Peppers – The Zephyr Song
The chorus of Red Hot Chilli Peppers' "The Zephyr Song" talks about flying away "on my zephyr/I feel it more than ever/And in this perfect weather/We'll find a place together/Fly on my wind." It features one of Anthony Kiedis' most restrained vocal performances, evoking the sun-kissed feeling of the lyrics. – Sam Armstrong
44: Bowling for Soup – Turbulence
Not to be confused with the song of the same name by Steve Aoki, Laidback Luke, and Lil Jon, this great song uses a metaphor of air travel and turbulence for life itself. The key lyric: "I'll be there for you/We can make it through." – Sam Armstrong
43: Bette Midler – Wind Beneath My Wings
Whether you're singing it to a friend, a lover, or just as a joke, this Better Midler tune is perfect for karaoke. The lyrical content isn't explicitly about air travel per se, but Midler's impassioned performance may make you feel like you're flying anyway. – Sam Armstrong
42: M.I.A. – Paper Planes
It's certainly not about a Boeing, but this plane-referencing banger from M.I.A. still fits our theme for this list by virtue of its title. – Sam Armstrong
41: Iron Maiden – Aces High
One of the best songs about flying, surely, the narrator in Iron Maiden's "Aces High" is part of the British Royal Air Force, ready to fight in the Battle Of Britain. It was the first battle in history to take place exclusively in the air, and the song serves as a heart-racing tribute. – Sam Armstrong
40: Pearl Jam – Given to Fly
Many of the great songs that use flying as a metaphor are literally about freedom. That's the case with Pearl Jam's "Given to Fly," a tune that gradually crescendoes into a big ol' chorus, mimicking the feeling of taking off into the big blue sky. – Sam Armstrong
39: The Lionel Hampton Quintet: Flying Home
Hold on, could planes really go this fast in 1957? This swing era-standard, co-written by Benny Goodman, is a sleek Concorde all the way. Hampton's famous version is instrumental, but there's also some serious velocity on the vocal-powered Ella Fitzgerald version.
38: Kenny Loggins – Danger Zone
This heart-pumping 80s classic from the Top Gun soundtrack mimics the feeling of how planes fly. Moments that feel like absolute mayhem punctuated by ecstatic release when you get up into the sky. – Sam Armstrong
37: The Replacements: Waitress in the Sky
If your long flight happens to find you in an especially wiseass mood, then this is the song for you. Probably not a song beloved by flight attendants, "Waitress in the Sky" was actually written by former Replacements leader Paul Westerberg to make fun of his sister.
36: The Beatles – Back in the USSR
Written by Paul McCartney and John Lennon, this classic Beatles tune starts with the sound of a plane. The song is essentially a parody of tracks that would name various cities in the USA from a few years earlier, but it also sneakily serves as yet another celebration of the romance of travel. – Sam Armstrong
35: Gary Allan: Watching Airplanes
Only in country music would you get an airplane song and a truck song in the very same tune. Here the singer's stuck in the truck while the love who's just left him is somewhere overhead. Gary Allan's gritty voice and storytelling made him a chart fixture all through the 00s, but note how creative he gets with the arrangement on this one: The lead mandolin harked back to R.E.M., while the soaring strings smack of The Beatles and ELO.
34: Plain White T's: Airplane
Here's what you get when you put an airplane song in the middle of a concept album (Wonders of the Younger) about the less comfortable side of growing up. In Tom Higgenson's bittersweet acoustic tune, the airplane carries you toward adult responsibility ("Please get me there real soon I've important things that I must do") and away from past regrets.
33: Red Hot Chili Peppers: Aeroplane
"Music is my aeroplane" was such a great idea for a song that you have to wonder why nobody before the Red Hot Chili Peppers came up with it. One of their more adventurous tracks, it shifts between pop harmonies on the chorus to their trademark heavy funk in the verses, with Anthony Kiedis waxing thoughtful about pain and pleasure. It's probably the best-loved track of their short-lived Dave Navarro era.
32: Saxon: 747 (Strangers in the Night)
The one and only hard-rock classic about New York's historic power blackout of 1965, Saxon's 1980 hit "747 (Strangers in the Night)" imagines what it was like to be on one of the planes that couldn't land due to zero visibility (In real life the planes made it to safety, but it took awhile). Musically it widened Saxon's reach, with an almost power-pop feel in the chorus. And yes, they made one historical glitch – the 747 didn't go into service till 1969 – but get the mood just right.
31: Bill Conti: Gonna Fly Now (Theme From Rocky)
Some of us still hear this iconic film theme whenever the plane takes off. That's why so many people do their disco moves in their seats. Bill Conti's Rocky theme gets the adrenaline flowing, whether you're soaring through the air or running up museum stairs.
30: The New York Dolls: Jet Boy
Though this New York Dolls tune is a punk classic, you can't really tell who Jet Boy is: A plane operator? A guy with a jetpack who flies around New York City? Or was he David Bowie? In any case, you probably don't want him stealing your baby.
29: Lenny Kravitz: Fly Away
"Fly Away" was perhaps the most famous flight song of the past few decades, and one of Lenny Kravitz's canniest fusions of rock, soul, and psychedelia. Originally recorded just after he turned in the 5 album, he nearly stuck it on a B-side before everyone who heard the song talked him out of it. Now it's the reason many of us can't step on a plane without reflexively singing "Yeah, yeah, yeah…."
28: Steve Miller Band: Jet Airliner
One of the joys of traveling is getting away from the hassles in your life, otherwise known as "those funky kicks going down in the city." Steve Miller Band caught that mood on this grooving flight song, which he borrowed from bluesman Paul Pena.
27: Dionne Warwick: Trains and Boats and Planes
Dionne Warwick and Burt Bacharach could make anything sound jet-set cool in 1966, even a lost-love song like this one. "Trains and Boats and Planes" is one of the few cases where Hal David's lyric is a little bit out of sync with the music, which is gently upbeat rather than weepy.
26: The Cowsills: We Can Fly
Sunshine pop at its absolute sunniest, The Cowsills epitomized the kind of lush, orchestrated pop-rock that thrived in the late 60s. Their 1968 single says it all – romantic optimism, close harmony, and fluffy clouds rolling by – making it one of the perfect flight songs.
25: Townes van Zandt: To Live is to Fly
Speaking of existential statements, "To Live is to Fly" works an entire philosophy of life into three tidy minutes. And Townes van Zandt was apparently flying high on cough syrup, having caught a bad flu at Guy Clark's house, when he penned these resonant verses about how imperative it is to stay open to all of life's possibilities. One of the songs that made the Live at the Old Quarter album a milestone and made the late Fort Worth native a hero to the next generation of songwriters.
24: Joan Armatrading: Drop the Pilot
Okay, this isn't really a flight song but "Drop the Pilot" is really Joan Armatrading's artful way of saying, "Dump the person you're with and come along with me." Since it's set to one of her most irresistible tunes, it's a hard offer to refuse.
23: Mike Oldfield: Five Miles Out
Aside from playing every instrument there is, UK musical polymath Mike Oldfield also flies planes. One day his private jet had a near-fatal encounter with a developing hurricane, and he got this suitably dramatic piece of prog-pop out of it.
22: Bob & Doug McKenzie: Take Off' (featuring Geddy Lee)
Let's face it, if you grew up in the 80s, you'll probably never get on a plane without hearing the novelty single "Take Off" going through your head from Canadian comedic duo Bob and Doug McKenzie (aka SCTV alums Rick Moranis and Dave Thomas). You might even have the uncontrollable urge to ask: "How's it going, eh?" Even though we love Rush, this was also one of Geddy Lee's career highlights.
21: Peter, Paul & Mary: Leaving on a Jet Plane
This 1967 track becomes new again every year around early summer, when college graduations and similar events cause a lot of partings. "Leaving on a Jet Plane" was arguably the performance of Mary Travers' life, and it was definitely the biggest hit the trio ever had – though the single didn't take off until two years after the album release. It was also one of the first times anyone heard of songwriter John Denver, who penned the track.
20: Joni Mitchell: Amelia
The singer doesn't actually leave the ground in this song; it's her mind and her emotions that fly. Nursing a recently broken heart, she drives out to the desert and watches a team of 747's overhead, the planes become a symbol of both freedom and the doomed flight of her spiritual sister Amelia Earhart. Unearthly songs like this were Joni Mitchell's specialty in the Hejira era. And its placement on the album – second track, after the relatively rousing "Coyote"– promises heady skies ahead.
19: Rush: Fly By Night
This upbeat song about venturing out into the world is probably the closest Rush ever got to pub rock. Even by the standards of late lyricist Neil Peart, who wrote it just as he joined the band, it was remarkably down to earth. As great flight songs go, it doesn't get much better than this.
18: The Moody Blues: The Best Way To Travel
Neil Young wrote "Flying On the Ground is Wrong," but to the Moodies it was heaven. From their 1968 concept album, In Search of the Lost Chord, that explores acid and meditation as spiritual paths, this song is about soaring with one or both modes of travel.
17: 10cc: I'm Mandy Fly Me
If you're lucky enough to have an original 70s copy of 10cc's How Dare You! album, then you'll remember the ad campaign that inspired this tune. This mini-epic about airborne love and danger was one of the band's peak moments and inspired one of the best flight songs in pop.
16: Yes: We Can Fly From Here
Leave it to prog veterans Yes to turn a plane trip into a grand metaphor for transcendence. Originally a Buggles-era tune by Geoff Downes and Trevor Horn, "We Can Fly From Here" got expanded into a Yes' side-long epic in 2011.
15: The Guess Who: Orly
One of The Guess Who's great deep cuts from their 1973 album Artificial Paradise, "Orly" is a Jerry Lee-style piano pounder about getting stranded in the Paris airport the song's named after. Former frontman Burton Cummings even stole the song's three-note riff from the airport's departure signal, making for one of the best flight songs.
14: The Box Tops: The Letter
Alex Chilton's first moment of glory may be the best song ever written about flying back to see your baby. Few things capture the joy of flight like the band kicking into high gear over the take-off effects in the finale. Among all of the flight songs, this is a timeless favorite.
13: Slade: Wheels Ain't Coming Down
Maybe not a song for nervous flyers, but the "Wheels Ain't Coming Down" depicts Slade barely surviving the commute to a gig via a cheapo propeller plane that they'd chartered. It's one of those aspects of rock-band life that was considerably less fun than the sex and drugs part.
12: Eddie Floyd: Big Bird
Along with The Box Tops' "The Letter," "Big Bird" proved that Memphis had the edge when it came to "flying back to your baby" songs. Eddie Floyd actually wrote it under sadder circumstances; he was flying from London to Otis Redding's funeral. The Jam also covered it to great effect in 1982.
11: Ozzy Osbourne: Flying High Again
Funny thing about this flight song: back when Ozzy was being accused of trying to kill off the nation's youth, few people thought to mention that he'd also written one of metal's most life-affirming songs. "Flying High Again" is a great moment for guitarist Randy Rhoads, but the secret weapon was Uriah Heep man Lee Kerslake on drums.
10: David Bowie – Space Oddity
"Ground control to Major Tom…" The opening lines to David Bowie's "Space Oddity" remain a pop cultural touchstone all these years later. Listen to it today, though, and the lift-off into the chorus still feels special too. – Sam Armstrong
9: Elton John: Daniel
Elton John's 1973 chart-topping smash "Daniel" shows the universality of great pop. Though written about a very specific situation – a young boy whose Vietnam-vet brother takes refuge in Spain – it hit the hearts of everyone who ever watched a loved one fly away.
8: Chuck Berry: Promised Land
Chuck Berry may have birthed the rock'n'roll travelogue with "Promised Land," whose inherent wanderlust can partly be explained by the fact he was in jail when he wrote it. The lyric is full of vivid imagery including the genius phrase "taxi to the terminal zone," and a possible reference to racially motivated hassles in the South. It's not your typical flight song, but it's one of the greatest.
7: Howlin' Wolf: Mr. Airplane Man
Howlin' Wolf was so tough he didn't bother flying back to his baby, he just got a jet pilot to carry some howls to her from him. "Mr. Airplane Man" is so good that a Northeast garage-blues duo named themselves after it.
6: Lynyrd Skynyrd – Free Bird
If you've ever been to a rock concert, you've no doubt heard a crowd member yell at the band to play this Lynyrd Skynyrd classic. It's one of the most compelling examples of guitar playing in Southern rock history. – Sam Armstrong
5: Elton John – Rocket Man (I Think It's Going to Be a Long, Long Time)
One of Elton John's most famous tunes (and the eventual name of the movie about his life),"Rocket Man" was inspired by a Ray Bradbury short story about an astronaut headed to Mars. The original version never received an official music video, but in 2017, an animated YouTube video was produced that tracked the story closely, beautifully rendering the story of the song. – Sam Armstrong
Elton John - Rocket Man (Official Music Video)
4: Tom Petty & the Heartbreakers: Learning to Fly
Flying songs tend to be metaphorical since few musicians (besides Mike Oldfield) actually learned to fly planes. In Tom Petty's case it's about overcoming self-doubt, and it makes a perfect takeoff point for one of his more far-reaching albums, Into the Great Wide Open. Jeff Lynne's multi-layered production is perfectly suited to the moody nature of the song.
3: Pink Floyd: Learning to Fly
A spiritual cousin to the Petty song, this was another album-opener (after a short overture) that expressed self-doubt in poetic terms: "Tongue-tied and twisted, just an earthbound misfit, I." The post-Roger Waters era of Pink Floyd gets relatively little love, but this track proved that David Gilmour could come up with something perfectly gorgeous on his own.
2: Frank Sinatra: Come Fly With Me
The theme song for the jet-set, circa 1958 Frank Sinatra recorded a few flight songs, from "Fly Me to the Moon" to "I Get a Kick Out of You," but nothing captured the mood like "Come Fly With Me." The only thing that eclipses its greatness is the iconic cover painting of him beckoning you onboard.
1: The Byrds: Eight Miles High
Often mistaken for a drug song, "Eight Miles High" has to be rock'n'roll ultimate flight song. It was largely inspired by main writer Gene Clark's fear of flying, but The Byrds' Roger McGuinn (who loved planes, the faster the better) added the 12-string that took it into the stratosphere.