'Come Fly With Me': Revisit The Dizzy Heights Of Sinatra's Classic Album
'Come Fly With Me' was Frank Sinatra's first album with Billy May as arranger and conductor; it still exudes style and sophistication.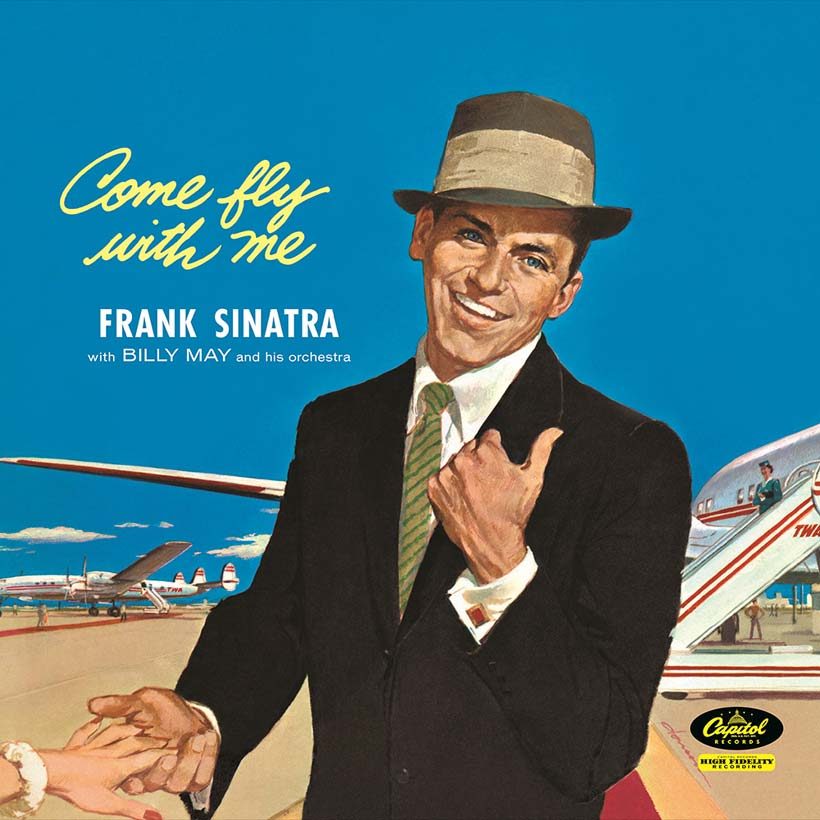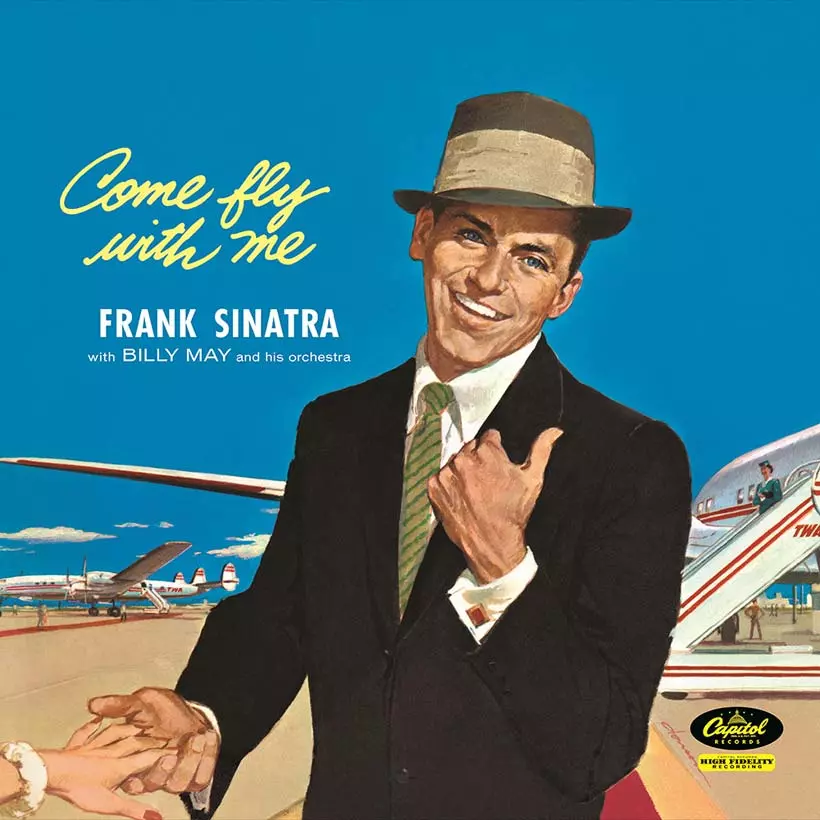 The month after its release, on January 6, 1958, Frank Sinatra began a five-week run at No.1 on the US album charts with Come Fly With Me, eventually hitting the top spot on February 10, 1958. This fabulous album was Frank's first record with Billy May as arranger and conductor; it's an album that exudes style and sophistication and was a clarion call to middle America to see the world. As with everything, Sinatra's timing was perfect: it was only in 1956 that more people flew across the North Atlantic than traveled by ship.
After six albums with Nelson Riddle and one with Gordon Jenkins, Frank, at last, got to work with his Capitol arranger of choice. From the very outset of his career at Capitol, he asked to work with May, and it's not difficult to see why Frank wanted him as a partner. Mandalay, Hawaii, Capri, London, Paris, or Rome? Frank's invitation to "come fly with me" was an evocative request to 175 million Americans.
Listen to Come Fly With Me now.
Back in 1958, most people could only dream of air travel; visiting far-off foreign places was for the rich and famous – and Frank qualified on both counts. In actual fact, very few Americans even had a passport. The inspired selection of songs, however, took the listener on a trip around the world. Recorded at Capitol's Studio A, in Hollywood, it was produced by Voyle Gilmore and featured 12 tracks, ranging from toe-tapping swing numbers ("Come Fly With Me" and "Let's Get Away From It All") to romantic ballads ("Autumn In New York" and "Moonlight In Vermont"), every one of them crafted for maximum impact. The light-hearted humor of numbers like "The Road To Mandalay" and "Isle Of Capri" add an extra dimension to this wonderful record. (Billy May swears that he arranged "Flying Down To Rio" for the album, but no recording has ever surfaced.)
Come Fly With Me (2008 Remastered)
Come Fly With Me became Frank's first album to make the British album charts, which were inaugurated on November 8, 1958 (its title track had already made its mark on the singles chart, on September 13 ). In their Match 1958 review, High Fidelity thought it a great album."Frank swings through a list of standards [as if on a trip], including "Moonlight in Vermont," "Autumn in New York," "April In Paris," "Brazil," etc. It is Sinatra at close to his very best, especially on the most bright-tempo tunes like the title song and "Isle Of Capri," in which he amusingly tips his hat to a Hollywood restaurant in which he often eats, substituting these words: "She wore a lovely meatball on her finger/T'was goodbye at the Villa Capri."