Pink Floyd
Pink Floyd were one of the most influential and successful rock bands of all time, with members that included Syd Barrett, Roger Waters, and David Gilmour.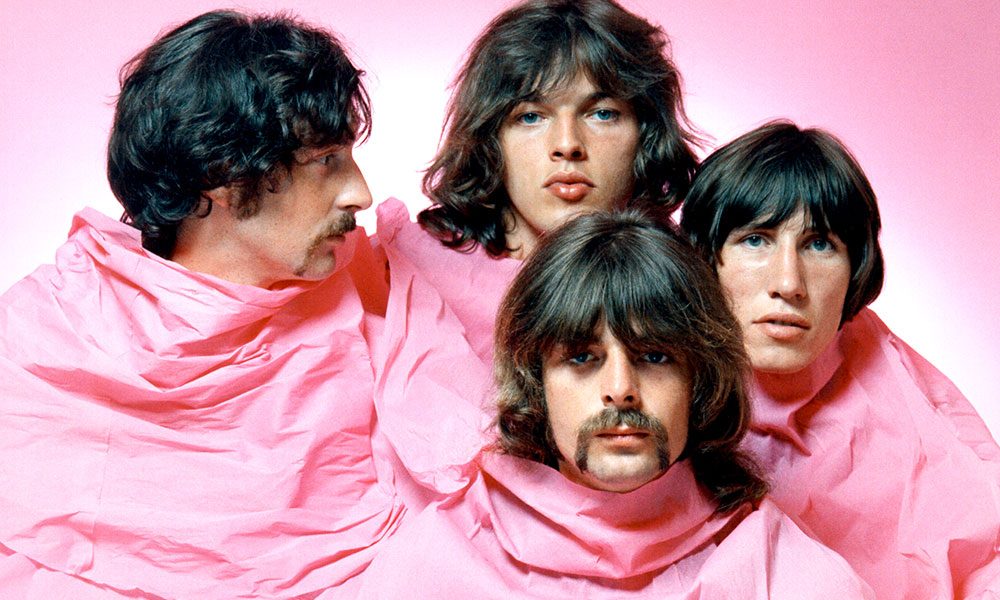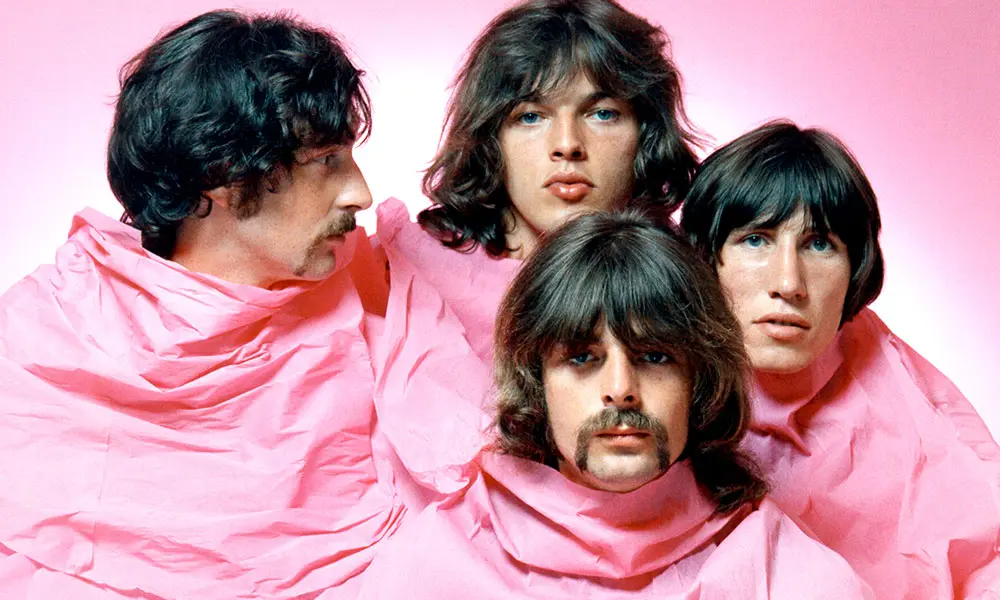 They started out as an R&B group, mutated into classic psychedelic-era pop and then pioneered the British strand of progressive art rock – and pretty much-mastered everything they attempted. Pink Floyd's reputation as one of the most important groups of all time is carved in stone thanks to those monoliths The Dark Side Of The Moon and The Wall, two of the best-selling albums of all time. But there is so much to admire from before during and after those landmarks, whether it's Syd Barrett's wildly inventive early work for the group, or the early 70s masterpieces Ummagumma, Atom Heart Mother and Meddle – albums that gave the talents of David Gilmour, Roger Waters, Nick Mason and Rick Wright full spatial leverage.
When they called it a day in 2014, having sold over 250 million albums worldwide, Pink Floyd went out on a high thanks to The Endless River, which hit No.1 in the UK, and followed that with the rapturously received box set, The Early Years 1965-1972, a 27-disc extravaganza that captured the as The Tea Set in 1964 and corralled significant stylistic changes, BBC Radio Sessions and memorable progressive calling cards such as 'Interstellar Overdrive', 'Careful With That Axe, Eugene' and 'Set the Controls For The Heart Of The Sun', pieces that helped define ambient rock.
Given Pink Floyd's status, it's easy to see how their legacy left a mark on David Bowie (an avowed Barrett acolyte), T.Rex, Roxy Music, Queen, Kraftwerk, Radiohead and The Orb – pertinent reminders that this remarkable ensemble has inspired everyone from glamorous pop types to the latter-day dance crowd. As time goes by, it's clear that they were both ahead of their time and utterly unimpressed by fad or fashion. A most singular act.
Students Roger Waters and Nick Mason were at the beginning of the British pop explosion when they met in 1963 at the London Polytechnic and enlisted Richard Wright into their Sigma 6 combo. Bumping into Syd Barrett, an art student at Camberwell, sealed their sea-change into something musically outgoing. They tested out their long solo jams in London clubs such as Countdown and The Marquee, and soon became a cult item on the underground rock scene, utilising light shows, slides and rudimentary stage effects to the delight of the lysergically refreshed.
Their ambitions outstripped those surroundings when they signed to EMI and released 'Arnold Layne', a cross-dressing anthem that suited the times when others such as The Beatles, The Who, The Kinks and Small Faces were also dealing with the outré. Pink Floyd's subsequent debut album, 1967's The Piper At The Gates Of Dawn (title borrowed from the elegiac chapter in Kenneth Grahame's The Wind In The Willows) was engineered by Beatles associate Norman Smith. Including single A-side 'See Emily Play' (on the US edition) and oddball delights such as 'Astronomy Domine', 'Lucifer Sam' and 'Bike', all from Syd's prolific pen, the album peaked at No.6 in spring 1967, while the instrumental freak-rock epic, 'Interstellar Overdrive' signposted a quite different avenue.
Its 1968 follow-up, A Saucerful Of Secrets, featured new guitarist David Gilmour, enlisted to fill in for Barrett's increasing absences. A full-on space-rock delight with 'Set The Controls For The Heart Of The Sun' and the multi-part title track signalling the group's new direction, … Secrets also includes 'Jugband Blues', Syd's last published work with his old mates. Even further out there, the group's first full-length soundtrack album, More, was heavily avant-garde, with taped effects and treated keyboards bubbling through the layered guitars and percussion.
The double-set Ummagumma became one of those must-have items, spotted under the great coated armpits of any self-respecting psychedelic student and head in 1969. Though the band have expressed reservations about the affair, its mix of studio and live recordings is still a fan favourite, capturing pristine club and college versions of 'Astronomy Domine', 'Careful With That Axe, Eugene', 'Set Controls…' and 'A Saucerful Of Secrets', as well as Waters' stereophonic panning idyll 'Grantchester Meadows', and Gilmour's spacey modulation on 'The Narrow Way', one of those pieces that electric guitarists always hark back to.
Atom Heart Mother (1970) and Meddle (1971) completed Pink Floyd's transition from Barrett-era psychonauts to 70s progressives. The former's title track and the latter's 'Echoes', which spread over the entire second side of the original vinyl, took them into uncharted territory as glorious psychedelic overlords whose only real competition was California's Grateful Dead, with whom they would share stage equipment further down the line.
Their next soundtrack, Obscured By Clouds, helped break the group in the US, while savvy critics took note of such fine songs as Waters' 'Free Four' (one of his many World War II numbers) and the undervalued blues-rock of 'The Gold It's In The…'
But nothing prepared for the landslide of 1973's The Dark Side Of The Moon, whose key songs, 'Money', 'Us And Them', 'Breathe' and 'Time', plus an unforgettable moment in soul singer Clare Torrey's turn on 'The Great Gig In The Sky', ushered in a super-slick production sound and went on to sell multi-platinum. As Mason later acknowledged, "Everyone thought it was the best thing we'd ever done to date… It was not only about being a good album but also about being in the right place at the right time." That it was.
How to follow that? 1975's Wish You Were Here was something of a parting shot to Syd via the title track and the conceptual 'Shine On You Crazy Diamond'. Using 16-track technology, and with Rick Wright increasingly adept at incorporating ARP String Ensemble, Minimoog and EMS Synthi VCS3 equipment, Wish You Were Here was every bit as satisfying as its predecessor and once again involved great soul singers, this time Carlena Williams and Vanetta Fields.
With their albums and legendary live shows ensuring global superstar status – despite each individual band member's media reticence and lack of public profile outside their work – it was brave of them to tackle the social alienation of Animals (1977), in which where Waters was allowed full rein to vent his spleen on iconoclastic 'Pigs', 'Dogs' and 'Sheep'.
Evidently, he was warming up for the post-punk diatribe The Wall (1979), probably the most famous concept double-album ever released. Though Waters helmed most of the lyrical material the musical contributions were democratically dealt out between band members. Key moments such as 'Another Brick In The Wall' (in which Waters railed against the private education system) and Gilmour's fabulous solos on 'Comfortably Numb' were strategic high points, but don't overlook 'Hey You' or the harrowing 'Don't Leave Me Now'.
Four years later, The Final Cut told a story in the title, since it was Waters' last studio stint with the band and the first not to feature Wright. Waters' concept this time around was the aftermath of The Falklands War, though 'Get Your Filthy Hands Off My Desert' and Wall-era 'When The Tigers Broke Free' were wider-ranging.
With Waters now pursuing a solo career, Gilmour, Mason and Wright reconvened for A Momentary Lapse Of Reason, with Bob Ezrin (Aerosmith, Deep Purple, Jane's Addiction, KISS, among many, many others) producing. Any signs of enthusiasm waning in the studio were offset by the success of the band's accompanying world tour, which culminated in the belated Knebworth Park show in 1990.
Loose ends were tied up on the live double-album Delicate Sound Of Thunder (1988), the first rock album to be played in space, courtesy of Soviet cosmonauts aboard Soyuz TM-7. Guy Pratt was now the featured bassist and the Floyd seemed re-energised. In 1994, The Division Bell signalled their return to the studio, resulting in a No.1 UK and US album, and strong songs such as 'Take It Back' and 'High Hopes'. Its release was backed by the Pulse tour, captured on album and video in 1995.
Far more than an exercise in nostalgia, the 2000 release of Is Anybody Out There? The Wall Live 1980-1981 was another top seller, with the including of two songs that didn't make The Wall's final cut, 'What Shall We Do Now?' and 'The Last Few Bricks'. Further emphasising Floyd's enduring popularity, Echoes: The Best Of Pink Floyd (2001) did further Platinum business, and, if you needed to catch up, 2007's Oh, By The Way collected all of their extant studio albums as mini-vinyl replicas.
The remastering campaign of the 2010s saw the release of the 16-disc box set Discovery and another best of, A Foot In The Door, before the group's 15th – and final – studio album, The Endless River, landed in 2014, with posthumously retrieved contributions from Rick Wright, the quiet and often unsung keyboards maestro who'd passed away in 2008, aged 65. The album was a fitting elegy to the group's career, bringing that distinct Floyd sound back to life on 'Louder Than Words' and 'It's What We Do'.
The story didn't quite end there, though. The Early Years 1965-1972, promoted by the ever affable band archivist Nick Mason, offered fans the chance to lap up a vintage period, from their Cambridge days to hippie-era wondrousness, with excerpts from festival shows at Bath, Rotterdam and Pompeii.
Following the group's 2005 reunion, for the Live 8 concert in London's Hyde Park, the bandmates faced their demons and buried the hatchet, though it wouldn't be long before Gilmour insisted the Floyd was now essentially closed to live performances. Gilmour and Waters did play another charity event, and there was a 2007 Syd Barrett tribute performance at the Barbican, where the remaining quartet delivered 'Bike' and 'Arnold Layne', but any further shows seem an impossibility.
Fair enough. Theirs was six decades of brilliant work, with classic albums along the way and countless stellar live shows. Thank them for that Technicolor dream.
Max Bell
Format:
UK English