Small Faces
The British rock band that was co-founded by Steve Mariott and Ronnie Lane were an influential rock act during the 1960s.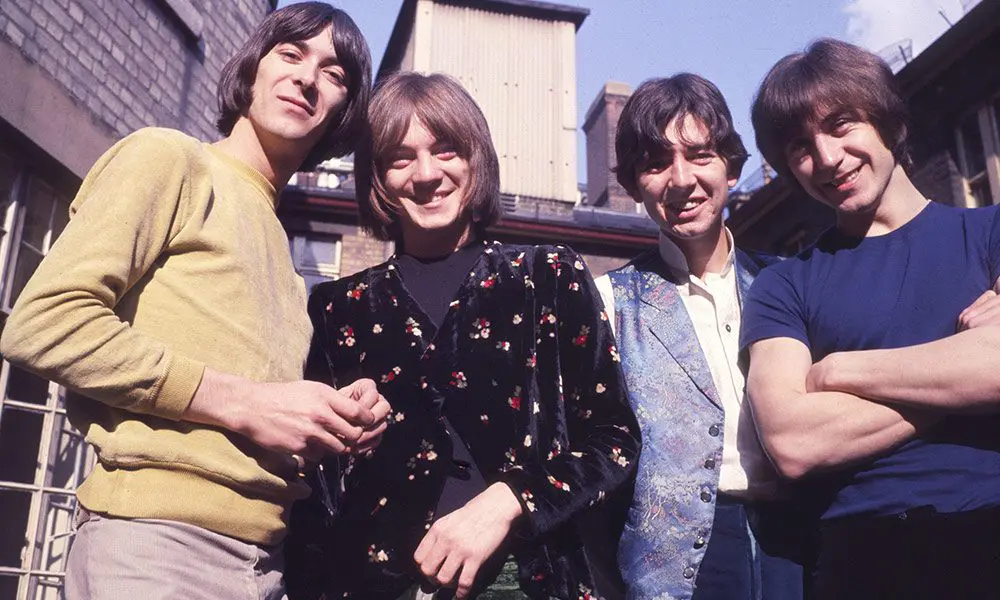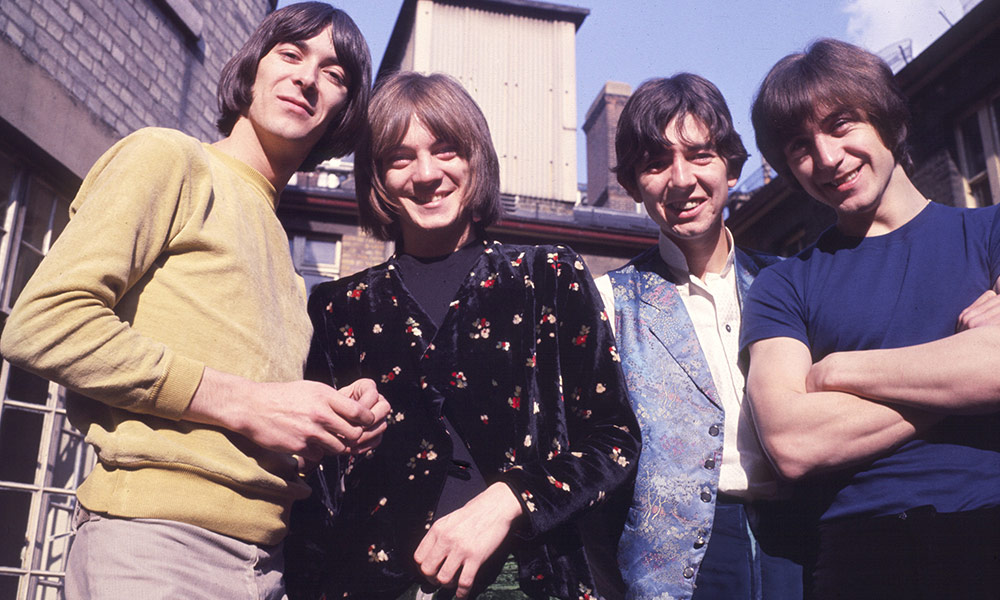 Although they were only inducted into the Rock and Roll Hall of Fame in 2012 those who know their music had them on a pedestal from day one. Not only one of the greatest singles acts in British history – just consider they gave us "Whatcha Gonna Do About It", "Sha-La-La-La-Lee", "All Or Nothing", "My Mind's Eye", "Here Come the Nice", "Itchycoo Park", "Tin Soldier", "Lazy Sunday" and the glorious "The Universal" – this magnificent psychedelic and folky/metal quartet have had such a huge influence on latter-day pop (a trope they once chose to eschew) that their best albums have passed into history, and have those in the know demanding that they receive their recognition and, by rights, your discovery.
The self-titled debut was brilliant, critics were amazed, but after erratic mismanagement, we got to hear From The Beginning, the second Small Faces disc, the classic Ogden's Nut Gone Flake and The Autumn Stone – albums whose overriding influence on every aspect of so-called Britpop cannot be ignored.
Although the immortal Ogden's Nut Gone Flake (it came in a tin, for all you real completists) was their sole #1 album in the UK in 1968, just about everything they committed to tape is worth your discovery. As loved as Small Faces were – and who can gainsay the wonders of Steve Marriott, Ronnie Lane, Kenney Jones and Ian McLagan in their heyday – it is worth submerging yourself in their soulful mod era again.
Never best served by their initial paymasters, the Small Faces suffered from slipping through the mesh. Sure, they did receive a posthumous Ivor Novello Outstanding Contribution to British Music – aka Lifetime Achievement Award in 1996, but that really was a case of 'too little, too late'. There is fantastic achievement about them, also an awful tragedy. Both Marriott and Lane died far too young. At best they aspired to the heights, and easily reached those of The Who, The Kinks, The Move, and dare one say; The Beatles, yet for reasons beyond their control they were never given their just reward.
Time to take stock: we have their original music, the albums and the anthologies, all of which will point you in the direction towards Plaistow, East Ham, Stepney and Stratford. On those streets, you'll bump into a head full of memorable hums and a bevy of classic albums to accompany your journey. The songs remain true to the spirit of adventure that inspired them and they are London rooted, as redolent of the old cityscape as a bombsite in the City circa 1965 or a trip out to the nearest green space with something chemical for company, circa 1966. One of our all-time favourite groups, bands, whatever, yer Small Faces' music never dulls. It's all too beautiful…
Formed in 1965 by former child actor and East End boy Steve Marriott and his chums Ronnie Lane, and Kenney Jones, all sharing a love for authentic American black R&B, the trio became a quartet when Jimmy Winston was enlisted, mainly thanks to him being able to secure rehearsal time and the occasional gig at the Ruskin Arms, Manor Park where his father ran the bar. When Jimmy was replaced with Ian McLagan the classic line-up was complete. A friend of Marriott's christened them Small Faces, a girl called Annabel, who couldn't help notice their diminutive stature. Cast into the crucible of Swinging London the boys were friends with David Bowie and later Robert Plant, who is said to have modelled aspects of his vocal style around Stevie's distinctive, rasping holler. Still, teenagers, they were managed by one Don Arden and given money for all the glories that Carnaby Street could provide. He also moved them to a house in Pimlico where visiting luminaries including Andrew Loog Oldham (mentor post-Arden), Marianne Faithfull, Brian Epstein and Pete Townshend would assemble for outrageous partying.
Signed to Decca Records in 1965 they began by making a string of uber-mod high-energy singles with plenty of feel and flavour, of America, R&Bm and also their own cockney roots. "Whatcha Gonna Do About It" and "I've Got Mine" were more than promising, the former cracking the UK Top 20 but "Sha-La-La-La-Lee (written for them by Mort Shuman) was the game-changer, crashing the chart at #3. Singles success and enormous live popularity didn't make them overnight millionaires though and it wasn't until they signed to Immediate and made "Here Come The Nice" with Glyn Johns at Olympic Studios, Barnes that we hear their real forte for early psychedelia. The first Small Faces disc (1966) had been successful and the retrospective From The Beginning (1967) followed suit without adding much flesh to the bone. The second Small Faces title (1967) – issued in the US as There Are But Four Small Faces – is now considered to be a classic with all the non-drumming members sharing vocals and the Marriott/Lane writing partnership striking gold with "(Tell Me) Have You Ever Seen Me", "Get Yourself Together" and the punning music hall mod of "Up The Wooden Hills To Bedfordshire". Despite their cheeky persona, the group were by now an accomplished studio outfit with concepts to burn and tunes to enthral. Not to be overlooked, this album is one of the pinnacles of mod music and is often cited by Paul Weller as one of the discs that changed his life. Man's got taste.
The whole package coalesces on Ogden's Nut Gone Flake, a must-have artefact then and now. Oh for the joys of discovering this one for the first time! Boasting highlights like "Lazy Sunday", "Afterglow of Your Love", the heavy "Song of a Baker" and Professor Stanley Unwin's English-mangling "looney links", the Ogden's affair became a cult item. Check it today as the original or as the Deluxe edition with a variety of fascinating alternate mixes, a phased acid rock version of "Ogden's…" and the additional cuts, "Every Little Bit Hurts" and "Kamikhazi" (note that Carry On ho-ho spelling). The 2007 re-release is a bonus tracks beauty that includes much-loved songs "The Autumn Stone", "Donkey Rides, a Penny a Glass" and live renditions of "All or Nothing" and "Tin Soldier". For the complete picture and it's worth the view, all three items are recommended for discovery.
At this juncture, the Small Faces should have finished their next studio album, the projected 1862, but Marriott was tired of the pop circuit and the band's somewhat cosy image – sweet and lovable cockney rogues and all that. He jumped ship and formed the mighty Humble Pie while his aggrieved pals would eventually join Rod Stewart and become The Faces. As a transitional purchase, we think that The Autumn Stone (1969) functions as a splendid compilation of the many superb singles and also provides a glimpse of what might have been via Marriott's Tim Hardin obsession. His versions of "If I Were a Carpenter" and the gorgeous "Red Balloon" were hoy off the press and the instrumental "Wide Eyed Girl On The Wall" offers a tempting example of a future style change that sadly was never completed.
Still, anything that includes "Itchycoo Park", arguably the greatest British psych-rock single of all time, can't fail to delight.
Having left us with the single "Afterglow (Of Your Love)" in 1969 the original four-piece reunited in 1975. Ronnie Lane, who was beginning to suffer from multiple sclerosis, attended initial rehearsals but was replaced by ex-Roxy Music bassist Rick Wills to make the albums Playmates and 78 In The Shade with guitarist Jimmy McCulloch – having just quit Wings – as extra guitarist on the latter disc (1978).
Finding it impossible to recreate an atmosphere was really redolent of a particular place and time the band decided that was that. No matter though because they'd given us numerous best shots. You can also try the ever-reliable The BBC Sessions (1999) where you will hear the Small faces on contemporary shows Saturday Club and Top Gear. The Masters is a neat summary of the hits and choicest album cuts spread over a 2-CD set. In 2014 fans were treated to Here Come the Nice: The Immediate Years 1967-1969. This comprehensive, though sadly limited, 8-disc trawl through the archives includes 75 tracks and a lot of unreleased material, alternative versions, live in concert, and outtakes all figure large. If you get the bug you'll need to hear the lot. With the Small Faces, it truly is a case of all or nothing.
Words: Max Bell
Format:
UK English