Paul Weller
The British punk singer-songwriter from Surrey, England is known for his esteemed solo career as well as his work as part of The Jam and The Style Council.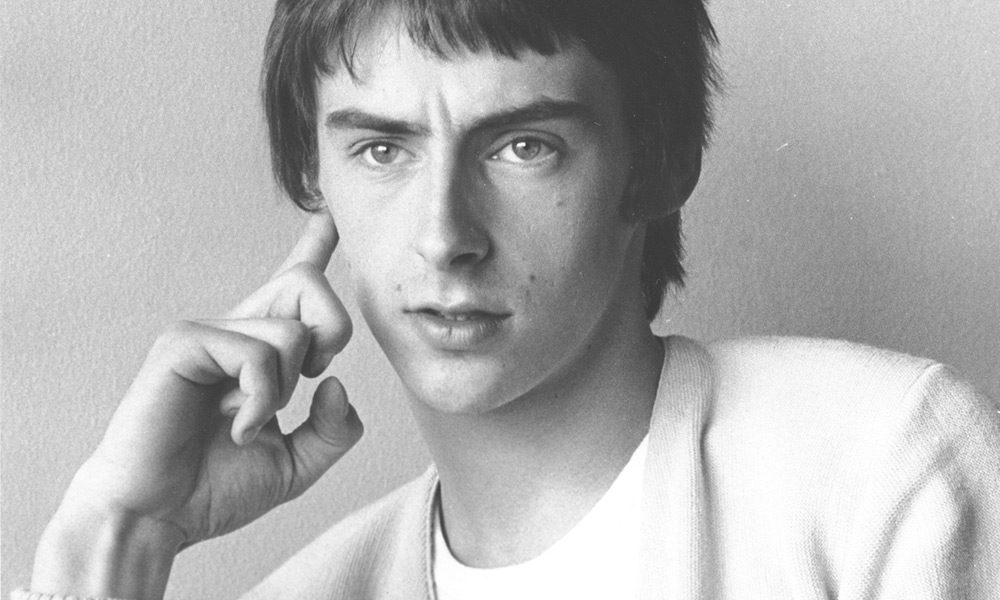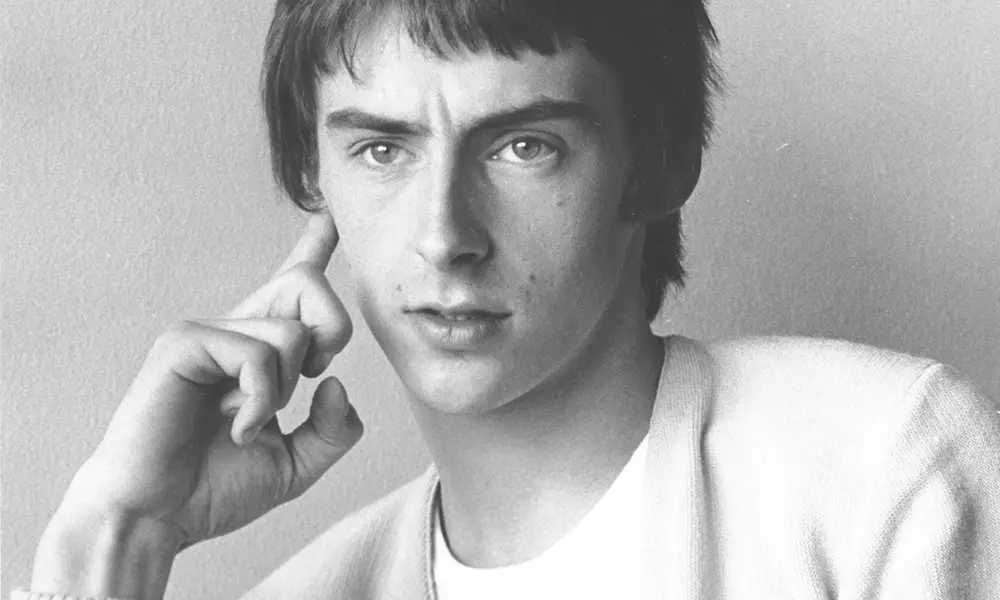 Welcome to the wildwood and the incredible world of Paul Weller, the solo artist. Revered as he was in The Jam, the Bard of Woking, aka The Modfather – not a term the man himself has ever actively sought to endorse – has made even more thrilling music under his own English steam. There are the studio albums, from his 1992 debut to the 2015's Saturns Pattern, the live stuff, the BBC Sessions, the excellent compilations and unputdownable rarities and anthologies – many are deluxe, all are state of the art modern British, the very best music these isles offer. Incidentally, you may not be aware that an artist of this calibre is also well represented with many singles and EPs proudly remaining on the catalogue and available for your listening pleasure.
Couldn't have it any other way really, since Paul Weller has pushed boundaries ever since his single "Into Tomorrow" came out under the banner The Paul Weller Movement. With numerous BRIT Awards on his mantelpiece, the notoriously reticent star of the show doesn't hold back in a studio or on a stage, but he keeps his interview powder dry for special occasions. Outspoken on a variety of topics when he sees fit, Weller has built a reputation as solid as his heroes – folks like Dr. Feelgood, The Beatles, The Who and Small Faces, The Kinks and the whole Stax/Volt and Motown melting pit of soul and R&B. Beyond that, he is a stylist and his own man, a champion of great music, properly played, generally without extraneous frills and ludicrous showmanship. An emotional and contrary fellow on occasion, but that's what fires him, to keep going, and keep on going he must do!
Though his pre-solo history is well known, of course, and while it's a topic for another day we can't but mention Weller's success as the leader of The Jam, nor his side trip with The Style Council. Neither should be taken for granted. Born in Sheerwater, near Woking in 1958 his first outfits played local working men's clubs – Beatles covers and a few naïve originals. The Jam emerged during the heyday of punk but they were never really part of that scene despite their energy and brutal stagecraft. Considered outsiders who didn't chime with the hip London-centric elite, The Jam satisfied Paul until 1982 when he jumped that ship and adopted the guise The Style Council. Now he spread his wings and experimented with different musical possibilities – folkier, poppier, jazzier, just more him.
His first self-titled album, Paul Weller, produced by himself and Brendan Lynch, was a slow burner in reality but it contains the bedrock of a future plan in the shape of magnificent songs like "Butterfly", "I Didn't Mean to Hurt You" and "The Strange Museum". More psychedelic in flavour than his previous work we suggest checking this out on the Deluxe edition where B-sides and demos flesh out an already vital disc.
Wild Wood (1993) outsold that starter and moved the boundaries along on another suite of impeccable songwriting that suggests an affinity with folk artists like Nick Drake and the ever influential Traffic. "Sunflower", "Shadow of the Sun" and "Has My Light Really Gone Out" are indicative of a yearning quest, a soul searching that sat well with a man hitting his mid-thirties and deciding to age up rather than playing the role of the perpetual adolescent. Again the Deluxe edition is class, with a take on The Who's "Magic Bus" and the Portishead remix of "Wild Wood" to the fore.
Suitably invigorated by now, the accompanying Live Wood (1994) documents a fruitful touring period and sets us up for the classic Stanley Road (1995) named after the street where he grew up (with a cheerful nod at Abbey Road in the artwork, that adds another layer when you recall it's done by Peter Blake of Sgt. Pepper fame). Pretty much the perfect album, Stanley Road features Noel Gallagher – a huge Weller fanatic – Paul's hero Steve Winwood, long-time drumming accomplice Steve White, and Steve Cradock from Ocean Colour Scene, as well as 'Councillors' Mick Talbot and Carleen Anderson.
The opening "The Changin Man" throws down a gauntlet of sorts, and that challenge is picked up on a cracking version of Dr. John's "I Walk on Gilded Splinters", "You Do Something to Me" and "Out of the Sinking" – itself a very Steve Marriott title. The Deluxe editions and digital remasters are sensational and show what a prolific and inventive time this is for Mr Weller as Beatles, Neil Young and Taj Mahal songs float into his view. Excellence all around.
Heavy Soul follows suit, albeit more modestly but Modern Classics: The Greatest Hits is an eye-opener and makes a grand point of entry for newcomers anxious to hear what all the fuss is about. Following that appraisal album, Weller takes stock and comes back in full effect with Heliocentric, his first foray into the 2000s.
Now working with Ocean Colour Scene he adds Robert Kirby strings to his brew and creates an album that slipped through the net back then but deserves a far wider audience now. We also recommend Fly on the Wall: B-Sides & Rarities (2002), where you can luxuriate in Weller let loose on John Lennon, Tim Hardin, Dave Mason and other stellar favourites, as well as his own increasingly impressive array of flip-side magic. Spread over a generous 3-CD set, here's where to find some tasty Japanese import tracks and a slew of live BBC Sessions. Altogether, a fantastic anthology of weird and wonderful Weller.
Studio 150 is his seventh solo album and one of his most esoteric – if not the most esoteric. But that's good: named after the small Amsterdam studio where it was recorded, this beauty displays a man with utterly impeccable taste, as he covers Gordon Lightfoot, Allen Toussaint, Tim Hardin and Neil Young again, Gil Scott-Heron, and some Dylan and Chic. Wow! Great album.
As the 10th Anniversary edition of Stanley Road heaves into view we move on to As Is Now (2005) and the live at Alexandra Palace Catch-Flame! – both displaying the artist on top of his game and hitting peak after peak.
The box set Hit Parade is available either as a single CD or in full fat format over four deliciously filling CDs. Here at last Weller can be compared and contrasted and thoroughly enjoyed with a selection of items from Jam and Council days, as well as creamy solo offerings.
So, thirty years on and we have 22 Dreams. This is completely essential, one of his finest. The single hit "Echoes Round The Sun" (featuring Noel from Oasis) puts Weller back where he belongs – on that hit parade! You'll need this in Deluxe form to appreciate why the album went straight into the number one slot on release in June 2008, bringing the man back into public consciousness with a bang.
And not forgetting the various At The BBC Sessions, in multiple volumes of goodness, we come to Wake Up The Nation, a call to conscience that includes the incendiary "Find the Torch, Burn the Plans", "Moonshine" and "Andromeda", and pits Paul against accomplice Simon Dine, while a cast of players includes Kevin Shields, Bev Bevan, Clem Cattini, Jam pal Bruce Foxton and the Woking Gay Community Choir. Terrific stuff.
It's undeniable that Weller was back on top form because Sonik Kicks (2012) swept to the No.1 slot again. He's become an elder statesman, that is true, but he deserves the stature and the kudos that comes with knowing how to do it right all those years down the line.
The 2014 compilation More Modern Classics was followed by 2015's Saturn's Pattern, recorded with his psychedelic chums from the enigmatic ensemble Amorphous Androgynous and featuring all-new goodies such as "Pick It Up", "Phoenix" and "These City Streets" nestling among many other sparkling pieces composed alongside Jan "Stan" Kybert.
Spring 2017 sees the arrival of A Kind Revolution, a mixture of funky blues, the appearance of Robert Wyatt on the classic Weller of "She Moves With The Hair" and a housey cut called "One Tear", which features Boy George. Other pals on board are Steve Cradock, Josh McClory from The Strypes (playing lead guitar on "The Satellite Kids") and Madeline Bell and PP Arnold on the New Orleans' flavoured "Woo Se Mama".
Ever prolific, Paul also recently worked with Stone Foundation, old mate Steve Ellis and recorded the soundtrack to a film called Jawbone.
As relevant today as he was in his callow youth, Paul Weller is a musical force for good, with a rarely matched talent for a sharp lyric, a graceful hook and a sublime melody.
It's all about the music, and Paul Weller is all over that thing.
Max Bell
Format:
UK English