20 Of The Best Paul Weller Songs
We celebrate one of the most consistently creative singer-songwriters and frontmen of the past four decades.
We're celebrating one of the UK's most consistently creative singer-songwriters and frontmen of the past four decades, with a playlist of Paul Weller In 20 Songs.
Weller, born on 25 May 1958, has just achieved his 17th top ten album (including compilations) in the UK as a solo artist, A Kind Revolution. That's after he'd already achieved more than most with his two previous bands, The Jam and the Style Council. But when he put his own name on an album for the first time with an eponymous 1992 release, Weller set off down a new path on which his inexhaustible musical curiosity has led to surely one of the most fascinating catalogues in all modern music.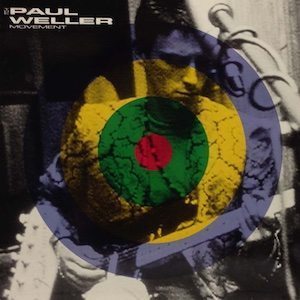 Our collection begins before Paul was even sure he wanted to release music under his own name rather than a band set-up, with the staging-post 1991 single by the Paul Weller Movement, 'Into Tomorrow.' Its top 40 appearance in the UK reassured him to follow his instincts, leading to that impressive first solo album the following year, which also included 'Above The Clouds.'
From the hugely successful 1990s period in which he was embraced again by old fans, discovered by new ones and ultimately crowned the Modfather — whether he liked it or not — there's the title hit from Wild Wood and the subsequent Live Wood version, at the Paradiso in Holland, of the same album's 'Has My Fire Really Gone Out?' He answered that question with huge sales for the landmark Stanley Road album, from which we feature three songs.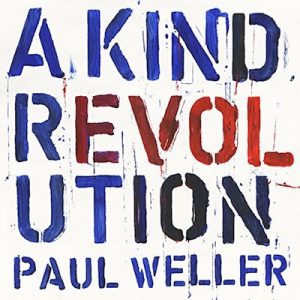 Weller's album output has always reflected his love of 1960s-influenced rock, as on 'Peacock Suit' from Heavy Soul; a more acoustic, troubadour flavour ('Friday Street,' from the same album); and soul-jazz, as on 'It's Written In The Stars' from Illumination and his version of Gil Scott-Heron's 'The Bottle,' from the covers album Studio 150.
The As Is Now set had him rocking as hard as ever on 'From The Floorboards Up' and we include Weller's lesser-known guest spot with Andy Lewis on the driving, horn-laden 'Are You Trying To Be Lonely.' As the 2000s have progressed, he has always stayed one step ahead of the chasing pack with a combination of the experimental and traditional, on the albums 22 Dreams, Wake Up The Nation, Sonik Kicks and Saturns Pattern.
After 2017's A Kind Revolution, Weller remains as productive as ever in the studio and as tireless on the road. True Meanings, his 14th solo studio record, came out in September 2018, led by the preview track, the attractive and acoustic-based 'Aspects.'
Follow uDiscover's Paul Weller Best Of playlist.