The Ever-Changingman: 20 Of The Best Paul Weller Songs
We celebrate one of the most consistently creative singer-songwriters and frontmen of the past five decades.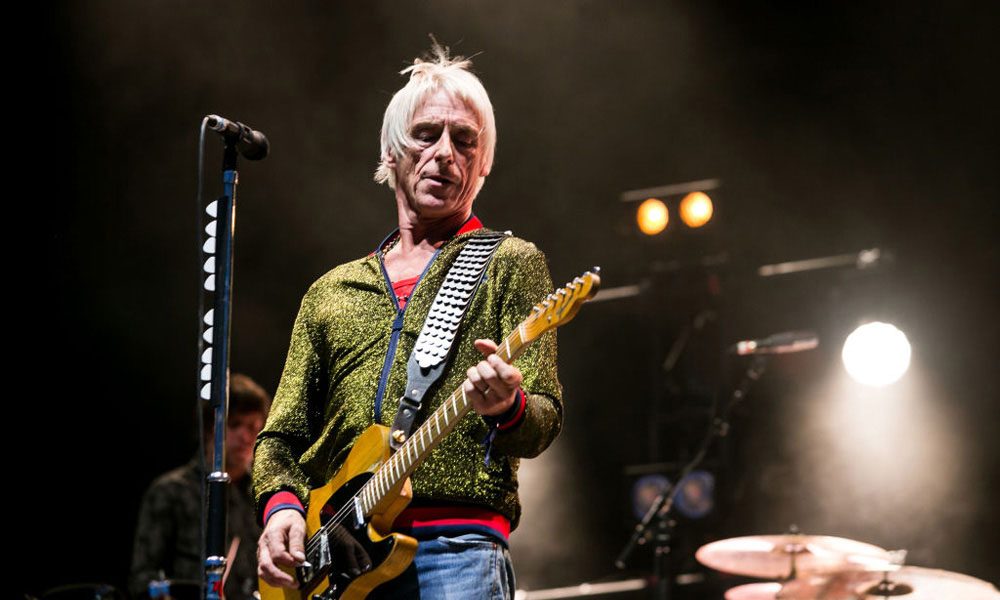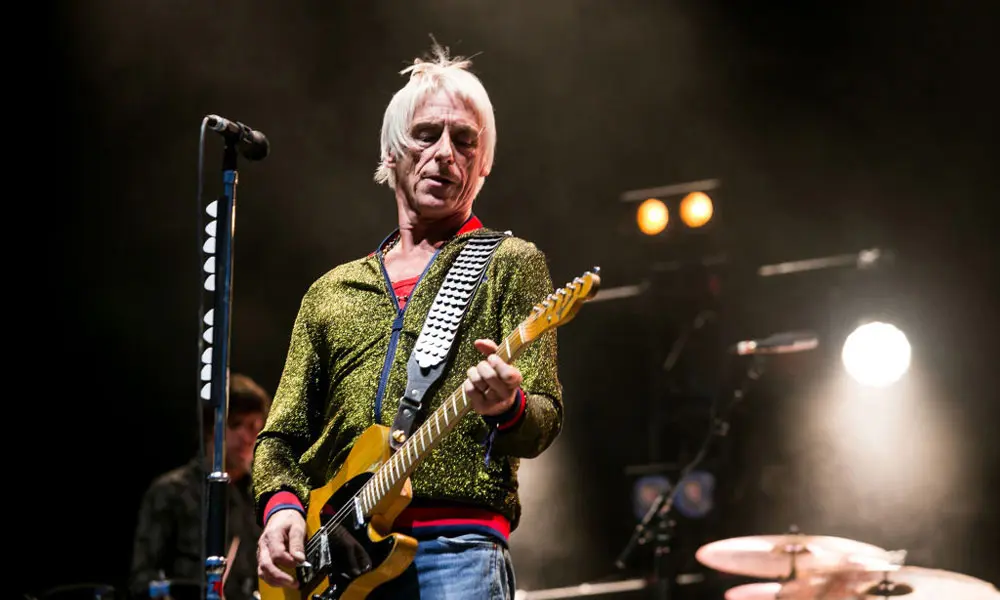 We're celebrating one of the UK's most consistently creative singer-songwriters and frontmen of the past five decades, with 20 of the best songs in the extraordinary catalog of Paul Weller.
Weller, born on May 25, 1958, had already achieved more than most musicians ever do with his two previous bands, The Jam and the Style Council. But when he put his own name on an album for the first time with an eponymous 1992 release, he set off down a new path on which his inexhaustible musical curiosity has led to surely one of the most fascinating songbooks in all modern music.
'Into Tomorrow'
Our collection begins before Paul was even sure he wanted to release music under his own name rather than a band set-up, with a staging-post 1991 single by the Paul Weller Movement. As he told Q magazine in 1993: "The turning point for me was writing 'Into Tomorrow' on my first solo album. Up until then I thought I'd lost it. Sometimes you just have to wait until it comes round."
'Above The Clouds'
The albeit modest Top 40 appearance of "Into Tomorrow" in the UK reassured Weller to follow his instincts. That in turn led to a new deal with the highly-regarded independent Go! Discs label and Paul's impressive, self-titled first solo album the following year. A Top 10 album in the UK – modest by his former and indeed future standards – also included the stirring "Uh Huh Oh Yeh" and our next selection, "Above The Clouds."
Paul Weller - Wild Wood (Official Video)
'Wild Wood'
From the hugely successful 1990s period in which he was embraced again by old fans, discovered by new ones and ultimately crowned the Modfather — whether he liked it or not — there's the title hit from Wild Wood. It was another courageous departure into acoustic, folk-influenced territory. The bucolic feel was an acknowledgement that everyone, including Weller himself, had let the heavily politicized scene of the 1980s get in the way of the most important thing, the music itself.
Paul Weller - The Changingman (Official Video)
'The Changingman'
The first single from the landmark Stanley Road album was the infectious rocky "The Changingman," which gave Weller a new UK Top 10 single, his first as a solo artist. A flagship composition with Brendan Lynch, the song was an exciting encapsulation of Paul's creative restlessness, and a track with a descending chord progression drawn from deep in his rock consciousness.
Paul Weller - You Do Something To Me (Official Video)
'You Do Something To Me'
"You Do Something To Me" is perhaps one of the musician's most universal compositions, and probably the song that comes quickest to mind whenever anyone thinks of a Weller ballad. With its open-hearted lyric and winning melody, it became another Top 10 hit and continues to be a signature of his solo catalog. "This definitely strikes a chord in people's hearts, a song for lovers," he said. "I'm told by many people they had it played at their wedding, the first dance…ironically, it's really about unattainable love. But you can interpret it whichever way you want."
'Stanley Road'
The Stanley Road album, from which we hear the title song, was named after the street in Woking, Surrey, where Paul grew up. He continues to regard the album, which featured such guests as Steve Winwood and Noel Gallagher, as a particular high point of his career, a nod both to his youth and to his present and future.
Paul Weller - Peacock Suit (Official Video)
'Peacock Suit'
Weller's album output has always reflected his love of 1960s-influenced rock, as on "Peacock Suit" from Heavy Soul. The single became his highest-placed solo hit in the UK, reaching No.5, and wooed fans with its typically gritty update of the mod sound of his earliest musical recollection.
'Friday Street'
The seasoned singer-songwriter was in more acoustic, troubadour mood for "Friday Street" from the same album. The set was again produced by confidant Brendan Lynch, also known for his work with Primal Scream and Ocean Colour Scene. The song won comparisons with Weller's mid-to-late Jam period with its guitar work and harmonies.
It's Written In The Stars
'It's Written In The Stars'
Jumping ahead to 2002, during Weller's spell with Independiente Records, the Illumination album (his second UK No.1, after Stanley Road) was co-produced with Simon Dine. Collaborators included Noel Gallagher and Gem Archer of Oasis and Kelly Jones of Stereophonics. Its highlights included the soul-jazz-inflected "It's Written In The Stars," a flavor that bubbles back to the surface on so much of his work.
'The Bottle'
2004's Studio 150 was named after the small studio where it was recorded in Amsterdam. This time, one of the most prolific writers in rock devoted his time to a collection of covers (and anyone who has ever been to a Weller show, from his earliest Jam days to the present, knows of his ability to reinhabit so many of his favorite songs to great effect). He paid tribute to everyone from Bacharach & David to Rodgers & Edwards, also reworking songs by Bob Dylan, Tim Hardin, and Gil Scott-Heron, the latter with a version of the influential "The Bottle."
Paul Weller - From The Floorboards Up (Official Video)
'From The Floorboards Up'
Weller was back with his own new material for 2005's As Is Now. It had him rocking as hard as ever on the exhilaratingly uncompromising first single, "From The Floorboards Up," all two minutes and 27 seconds of it. "The fortysomething sharp-dressed man is still mod for it," wrote The Observer.
Paul Weller - Have You Made Up Your Mind (Official Video)
'Have You Made Up Your Mind'
As the 2000s have progressed, Weller has always stayed one step ahead of the chasing pack with a combination of the experimental and traditional. In 2008, solo album number nine was 22 Dreams, which became his third solo No.1 set in the UK. Its first single, and a UK Top 20 entry, was the soul-tinged, harmony-filled "Have You Made Up Your Mind?".
Paul Weller - Wake Up The Nation (Official Video)
'Wake Up The Nation'
Weller marched into the 2010s with Wake Up The Nation, dedicated to several absent friends including his father and manager John, who died in 2009. As Pierre Perrone's obituary in The Independent said: "Theirs was a unique father-son relationship in the music industry, built on John's unwavering belief in Paul's talent and shared values like hard work and pragmatism." For the first time among his solo releases, the album featured his former Jam bandmate Bruce Foxton. "We just slipped back into it," said Paul. The title song featured another of Paul's favorite musicians, former Move and ELO drummer Bev Bevan.
'Fast Car/Slow Traffic'
Wake Up The Nation, recorded at Weller's Black Barn Studios in Woking, carried a solo production credit for Simon Dine. Also among its contributors were My Bloody Valentine's Kevin Shields and much-travelled, veteran British session drummer Clem Catini. "Fast Car/Slow Traffic" was another frenetic highlight.
Paul Weller - That Dangerous Age (Official Video)
'That Dangerous Age'
The 2012 release Sonik Kicks lived up to its name and became yet another No. 1 for Weller in the UK. Pitchfork said the album "wears its search for new textures in its title." The single "That Dangerous Age" had more than a hint of bands of the Britpop era that were themselves inspired by Weller, notably Blur.
'Going My Way'
The piano-based moment of tenderness "Going My Way" comes from the 2015 album Saturns Pattern, which had Weller playing a wide array of instruments including bass, mellotron, Moog and harmonica. Produced largely with Jan "Stan" Kybert, it was highly praised by the media, with The Guardian calling it "another style-hopping triumph."
Paul Weller - Aspects (Lyric Video)
'Aspects'
After 2017's A Kind Revolution, Weller remained as productive as ever in the studio and as tireless on the road. True Meanings, his 14th solo studio record, came out in September 2018, led by the preview track, the attractive and acoustic-based "Aspects."
'The Cranes Are Back'
Paul's prodigious output continued in the later 2010s with the 2017 release A Kind Revolution, which featured ten new songs, two of which were co-written with Kybert. Contributors included Robert Wyatt, Madeline Bell, P.P. Arnold, and Boy George. "The Cranes Are Back" was among the highlights. "That was supposed to be a song of hope in an otherwise very, very increasingly bleak world," said Weller. "In some cultures the cranes returning are seen as a sign of good fortune."
Paul Weller - Village (Lyric Video)
'Village'
In 2020, he arrived at his 15th solo album, On Sunset, which he introduced with two singles including "Village." "It's a response to being told that we've all got to explore the Amazon and climb Everest to make our lives complete," he said.
Paul Weller - Shades Of Blue
'Shades Of Blue'
Within a year of solo album 15 came number 16, 2021's Fat Pop (Volume 1). Featuring the infectious "Shades Of Blue," it was created during lockdown and universally admired by reviewers. "For the second time in less than a year he's released a record that can sit safely among the best of his long career," purred the NME. For Clash Music, it was "a kind of blue eyed soul take on the Basement Tapes, 'Fat Pop (Volume 1)' stands as further testimony to Paul Weller's disregard for the expectations laid upon him." If anyone personifies the imperative of making brilliant music for its own sake across more than 45 years, it's Paul Weller.
Listen to the best of Paul Weller on Apple Music and Spotify.