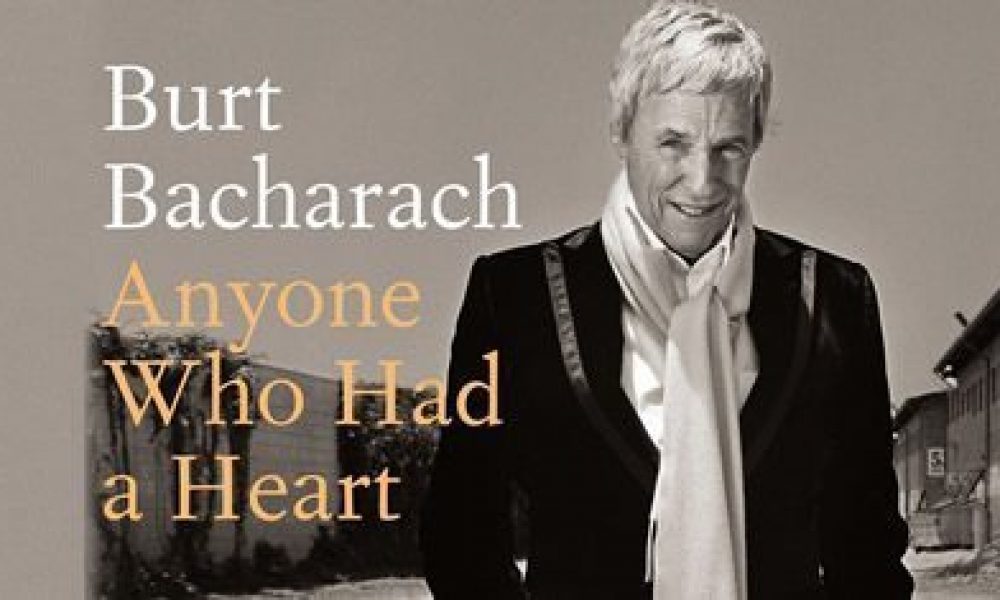 Anyone Who Had A Heart – The Art of The Songwriter is a career spanning box set that features music for all six decades of Burt Bacharach's career. A man who is unquestionably one of the greatest writers of popular music of the last one hundred years; who, in the modern era, has but a handful of peers. He is also one of the few songwriters that have stepped out into the spotlight as a performer. His songs have been recorded by arguably a greater variety of artists than any other; from the singer that many associate with his writing, Dionne Warwick, to Dusty Springfield and Elvis Costello, The Carpenters to Oasis' Noel Gallagher and Tom Jones to Sergio Mendes.
His is a name synonymous with beautiful, sometimes quirky, melodies that have provided the soundscape for some of popular music's most romantic ballads. His trademark chord progressions, syncopated rhythmic patterns, unusual phrasing and use of meter make his songs instantly recognisable, whether it's as a writer of 'pop' hits as well as for movies and the Broadway stage.
He is one of the most respected and gifted writers, the kind whose like we will probably never see again. Genius is a term too often bandied around in the modern world, but in his case, it is totally deserved. Burt Bacharach is a Genius.
Born in Kansas City, Missouri, he grew up in the Forest Hills area of New York City, and after high school he studied music at McGill University, before a stint in the U.S. Army. Upon his discharge, Bacharach worked as a pianist, for among others, Vic Damone and Steve Lawrence before becoming Marlene Dietrich's musical director.
Bacharach began working with Hal David, the lyricist with whom he is most often associated, in 1957. Early hits for Marty Robbins and Perry Como were followed by the start of the relationship with Dionne Warwick, the singer who many most readily associate Bacharach's name. Soon after he worked with Dusty Springfield, who recorded what for many is the definitive version of, 'The Look of Love' for the soundtrack of Casino Royale; she also did a superb cover of Dionne Warwick's, 'Wishin' and Hopin'.
Tom Jones became the beneficiary of another Bacharach soundtrack song, when he recorded the title song to the movie What's New Pussycat in 1965; among the other songs Tom covered are, 'What the World Needs Now is Love', 'Any Day Now' and 'Promise Her Anything'.
Many probably think that The Carpenters were the first artist to record, '(They Long to be) Close To You', so definitive is their recording. In fact, the first recording was seven years earlier in 1963 by actor Richard Chamberlain who was popular on TV in the 1960s as Dr Kildare. The Carpenters recorded a number of Bacharach songs during their career including the beautiful, 'Somebody's Been Lyin' on their Made in America album.
A measure of Bacharach's supreme talent is the number of artists – over a thousand and counting – that have covered his songs. There are close to two hundred different versions of 'The Look of Love' and among the most striking, as well as very different to Dusty Springfield's version, is the recording by Sergio Mendes; a record that is full of Brazilian rhythms and passion.
Bacharach and David originally had a hit with 'Make it Easy On Yourself' when Jerry Butler had a Billboard Top 40 hit with it in 1962. Three years later the song became the first British No.1 by The Walker Brothers, ex-patriot Californians living in swinging London as typified by Carnaby Street.
Bacharach's catalogue of songs, with their interesting time changes and clever melodies, have been embraced by many jazz artists, including Stan Getz, and the brilliant pianist, McCoy Tyner who have both recorded complete albums of the composer's songs. Others including, Bill Evans, Wes Montgomery and George Benson have all recorded a number of his compositions. Bacharach himself has made a string of albums featuring his songs, in settings that are a wonderful insight into how he himself imagines his own compositions.
And Burt Bacharach has remained a powerful song writing force longer than many of his contemporaries. In 1998 Elvis Costello released the album, Painted From Memory on which he collaborated with Bacharach. It includes the towering, 'God Give Me strength', which Costello delivers with passionate intensity, along with eleven other songs including the stunning, 'The House is Empty Now', 'In The Darkest Place' and the title song from the album. Painted From Memory is an album that should be in every record collection.
Popular music is the single most appreciated art form in the world and Burt Bacharach is the embodiment of the art of the songwriter – an art he has been exhibiting for the past sixty years.
Format:
UK English