90s Hip-Hop: How Snoop Dogg, Tupac And Eminem Took Over The World
Spawning megastars such as Snoop Dogg, 2Pac, and Eminem, 90s hip-hop marked the point when the music came out of the suburbs and took over the world.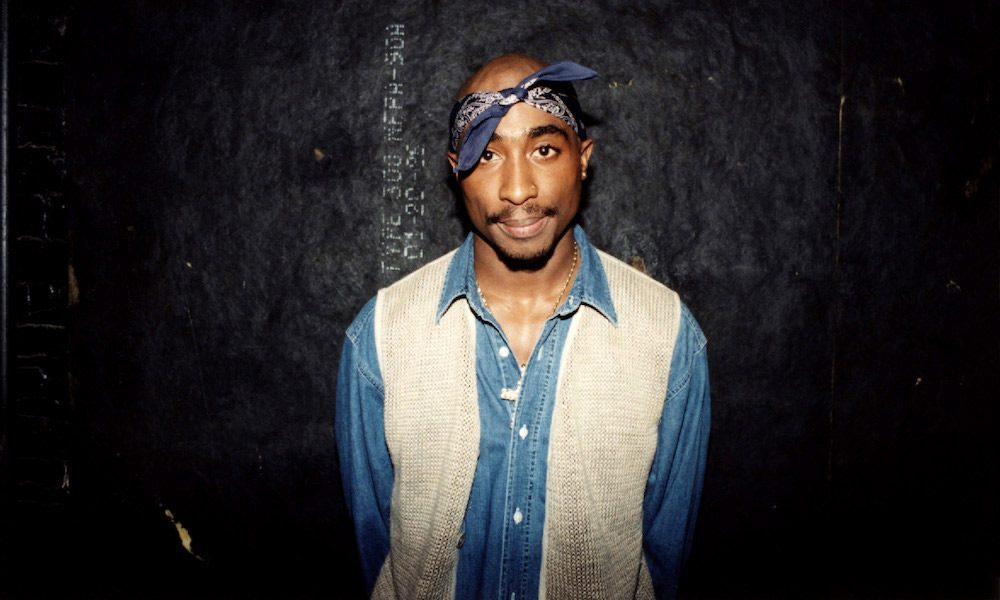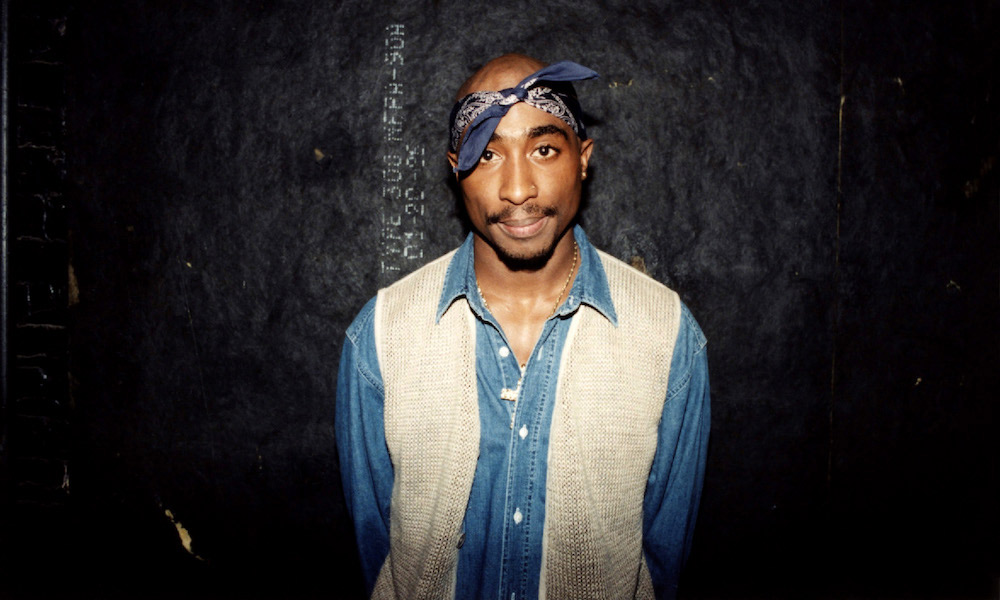 Hip-hop firmly established itself as both a cultural and commercially viable force in the 1980s, but it was still primarily an underground concern. The following decade changed all that. For the first time, its artists became superstars in their own right. The huge hits of 90s hip-hop put the genre firmly at the top of the heap – a lofty position from which it's never looked back.
Listen to the best 90s hip-hop on Spotify.
Yet, at the dawn of the 90s, hip-hop faced something of a crisis. The success of gangsta rap groups such as Los Angeles natives NWA, whose 1988 debut album, Straight Outta Compton, detailed street violence in an uncompromising and explicit style, led to many radio stations pulling effective boycotts against hip-hop's more aggressive artists. To make matters worse, Gilbert O'Sullivan's successful court case against Biz Markie, in 1991 (he'd used a sample of O'Sullivan's "Alone Again (Naturally)" without consent), threatened to change the very way the art form was constructed; no longer could producers use multiple samples, for fear of litigation.
On the plus side, artistically, hip-hop was in rude health. The first few years of the decade saw 90s hip-hop classics from the likes of Public Enemy (Fear Of A Black Planet), A Tribe Called Quest (Peoples Instinctive Travels And The Paths Of Rhythm, The Low End Theory), De La Soul (De La Soul Is Dead) and Main Source (Breaking Atoms). NWA's 1991 follow-up, Efil4zaggin, showed the tables were beginning to turn commercially. The album moved way beyond its urban heartland and into the bedrooms of suburban youth, becoming the first album by a hip-hop group to hit No.1 on the Billboard 200. By that point, however, the group had started to disintegrate. Ice Cube had left in acrimonious fashion the previous year (releasing his debut solo album, AmeriKKKa's Most Wanted, to critical and commercial success), followed by Dr. Dre, whose own solo career would change the course of hip-hop history.
N.W.A. - Appetite For Destruction
Forming Death Row Records with Suge Knight and The DOC, Dre used the fledgling imprint to issue his stratospherically popular debut album, The Chronic, at the tail-end of 1992. His revolutionary production style – christened G-Funk – was a canny mix of deep rolling bass, P-Funk-indebted grooves, and soulful vocals that smoothed the jagged edges of gangsta rap into a more accessible format which radio stations could get behind. With Death Row Records releasing a succession of hugely successful G-Funk records by artists such as Tha Dogg Pound (Dogg Food) and Snoop Dogg (whose 1993 debut album, Doggystyle, entered the Billboard charts at No.1), 90s hip-hop saw the West Coast usurp its Eastern counterpart as the dominant force in rap music, its artists becoming huge stars and establishing themselves as part of the mainstream.
However, while New York was struggling to compete commercially, its scene was far from stagnant. 1993 saw the release of A Tribe Called Quest's incandescent third album, Midnight Marauders, and the arrival of Wu-Tang Clan, whose groundbreaking debut album, Enter The Wu-Tang: 36 Chambers, heralded a new era for gritty East Coast hip-hop. The following year was just as strong for local talent, with Nas releasing his monumental debut, Illmatic, and Notorious BIG issuing his first, hugely successful, solo venture, Ready To Die. Released on Sean Combs' Bad Boy Entertainment label, that album's hit singles "Juicy," "Big Poppa" and "One More Chance" (which matched Michael Jackson's "Scream" for the highest-ever debut on the pop charts), led to the album shifting over four million units, turning Biggie into a major star.
Nas - The World Is Yours (Official HD Video)
The rivalry between the two coasts' hip-hop scenes was, however, far from healthy. In 1995, one of LA's biggest stars, 2Pac, was shot by a pair of muggers while in New York, the day before being found guilty of sexual assault. While in prison, he later accused Sean Combs and former friend Notorious BIG, among others, of being behind the shooting. Suge Knight, who would bail 2Pac out of prison later that year before signing the rapper to Death Row, joined the fray when he publicly insulted Sean Combs on stage at The Source Awards.
2Pac's law-breaking notoriety hadn't done his career any harm, and by the middle of the decade he was not only one of 90s hip-hop's biggest stars, but one of the most bankable acts in music. Released in 1995, while the rapper was still in prison, Me Against The World reached No.1 on the Billboard charts, while the following year he released All Eyez On Me, his first album for Death Row. An astonishing double-album (hip-hop's first) tour de force, All Eyez On Me confirmed 2Pac's status as one of the genre's most singular voices as well as one of its most successful, again hitting No.1, and shifting 566,000 copies in its first week.
California Love by 2Pac ft. Dr. Dre | Interscope
The simmering feud which had been building between Death Row and Bad Boy ended tragically. Leaving a Mike Tyson fight in Las Vegas, on September 7, 1996, a car carrying 2Pac and Suge Knight was peppered with bullets. Six days later, 2Pac died from his injuries. The following year, Notorious BIG shared an eerily similar fate after he was shot and killed in a drive-by shooting. While Biggie's Life After Death album, released just a few days after, became the best-selling hip-hop album of all time, the genre was forced to do some serious soul-searching in its wake.
Sean Combs was the first to point the way towards a less antagonistic art form. Later that year, as Puff Daddy, he released two benefit singles in memory of his slain friend. His ensuing hit-laden solo career, various entrepreneurial interests, and high-profile relationship with Jennifer Lopez made him one of the most recognizable figures to emerge from 90s hip-hop, presaging a new generation of rap stars who were as comfortable on the red carpet or in the boardroom as they were in the recording studio.
Puff Daddy [feat. Faith Evans & 112] - I'll Be Missing You (Official Music Video)
Biggie's protégé, Jay Z, also moved on from the overt violence of his 1995 debut, Reasonable Doubt. 1997's In My Lifetime, Vol.1 harnessed Sean Combs and Teddy Riley's radio-friendly productions to cross over into the pop market. Combined with his famed rapping prowess, the album – and its hit-laden 1998 successor, Vol.2… Hard Knock Life, catapulted Jay Z to the superstar status he continues to hold.
Eminem - My Name Is (Official Music Video)
There was one more seismic shift in hip-hop before the decade was out. Dr. Dre, who, in 1996, had abandoned Death Row to set up his new stable, Aftermath Entertainment, signed a then little-known Detroit rapper, Eminem, to the label. The ensuing 1999 album, The Marshall Mathers LP, topped the charts. Cementing 90s hip-hop as the point of global dominance for the music, the album also set Eminem on his path to becoming the top-selling artist in music, ensuring that hip-hop's own trajectory would continue to soar in the decades that followed.
Looking for more? Find out why 1997 was the greatest year in hip-hop history.