A Guide To Live-Streamed Music Events During Self-Isolation
We've got your self-isolation entertainment needs covered with a list of must-see live-streamed concerts, virtual festivals and more – all updated daily.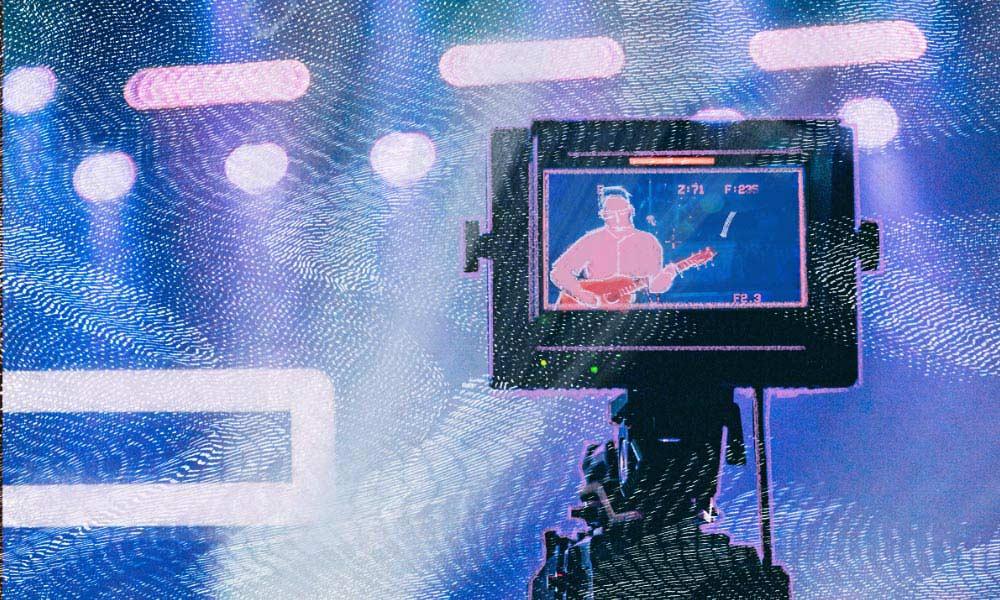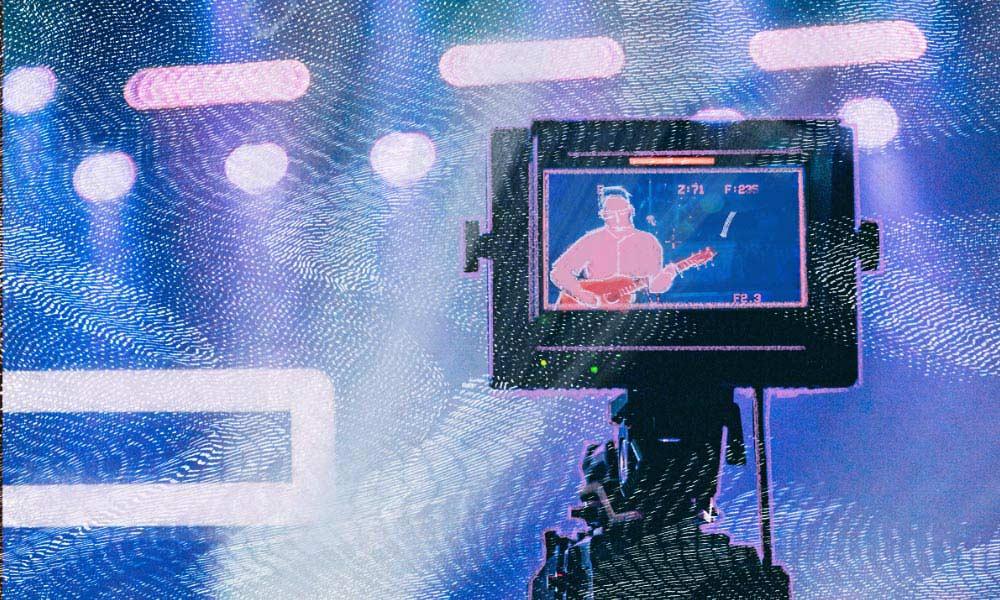 As a growing list of concerts and festivals are being canceled or postponed due to the coronavirus pandemic, musicians are still eager to connect with their fans. In the past week, artists like Luke Combs, John Legend and Yungblud have streamed live shows for their fans around the globe, while new live streams are being announced daily.
To help you stay abreast of the growing list of virtual events, we're compiling an ongoing list of must-see live streams, virtual festivals and intimate concerts that will keep your spirits up in self-isolation.  Stay tuned for daily updates.
September 25-27
The Monterey Jazz Festival is going virtual for its 63rd annual event and will be streamed online each day from 5-7 p.m. PST on the Monterey Jazz Festival's YouTube Channel. This incredible lineup features exclusive new and previously unreleased archival performances from the Monterey Jazz Festival! Unique and memorable jazz moments will be across the three days, September 25-27, 2020. One hundred percent of online contributions from each day of the Virtual Festival will be donated to the Thurgood Marshall College Fund, the NAACP Legal Defense and Educational Fund, and to jazz artists featured at the Virtual Festival.
The artist lineup for the 2020 Virtual Monterey Jazz Festival is now live and ready to view on our site! Check it out now and be sure you subscribe and enable notifications on our YouTube page to get access to all free videos during September 25-27.https://t.co/Q4M0SaWZ7b pic.twitter.com/ESEholkuaB

— Monterey Jazz Festival (@MontereyJazz) July 28, 2020
September 24-September 28
The 16th Annual DC Jazz Fest is going virtual this year with over 300 artists at 40 venues in over 25 neighborhoods. The event will be streaming live from the Nation's Capital on the global stage for the very first time. Audience members can watch all the performances from this year's festival for free on Gather by EventsDC or at Fans.com. The line-up this year features a diverse set of talent from rising singer-songwriter Baby Rose to French musician, producer, and harmonicist Frédéric Yonnet. View the full line-up here.
The full lineup for The 16th Annual #DCJazzFest is here! This year's festival will stream live from our Nation's Capital for the first time and features international superstars alongside homegrown talent on the global stage. See who will be performing: https://t.co/DBQz3UxiBr pic.twitter.com/NcghPXQPYD

— DC Jazz Festival (@dcjazzfest) August 14, 2020
September 18-19
The 2020 iHeartRadio Music Festival will also take place virtually this fall and will be recorded live from venues in both Los Angeles and Nashville with behind-the-scenes moments about how the ongoing coronavirus pandemic has impacted the music industry on a personal level for the artists performing. Ryan Seacrest will return as host, and the star-studded line-up will include performances by BTS, Coldplay, Kane Brown, Khalid, Miley Cyrus, Migos, Thomas Rhett, Usher, and more. Fans can tune in to watch the festival live on The CW App and CWTV.com on September 18 and 19 at 9 pm ET/6 pm PT, and relive all of the epic performances during a two-night Festival highlights special on September 27 and 28 from 8-10 pm ET/PT. The iHeartRadio Music Festival will also be broadcast on iHeartMedia stations nationwide, as well as on the iHeartRadio app.
Introducing the lineup for the 2020 #iHeartFestival! Tune in to our special 10th Anniversary show on September 18th + 19th on @TheCW app! 💫https://t.co/x6Dr7e12Yw pic.twitter.com/5ex64vtRes

— iHeartRadio Festival (@iHeartFestival) July 21, 2020
September 19
Rare Essence and Snoop Dogg will premiere their new single and music video for 'Hit The Floor,' during the acclaimed go-go band's virtual 45th-anniversary show. The event will include a full 60-minute set from Rare Essence. Click here for tickets and more info.
September 4
Kick-off your Labor Day Weekend with a high-energy show from Pearl Jam. Beginning at 8:00 pm EST, fans can purchase a $14.99 HD webcast of their sold-out August 2018 "Home Show," captured by 11 cameras at Seattle's Safeco Field. The 33-song set, which also includes special guests, will be available to watch on-demand throughout the long weekend via Nugs.tv. Watch the trailer here and learn more on the official website.
Radio.com kicks off their weekend-long "virtual summer camp" at 6:00 pm EST, with 14 exclusive live sessions from their favorite alternative bands, including X-Ambassadors, All Time Low, Local Natives, The Head and the Heart, and more. Tune in at radio.com or on the radio.com app.
August 29
Every other Tuesday from May 19th – August 29th in the evening, Chick Corea is hosting a Livestream workshop and Q&A series from his home on Facebook Live where he will talk, take questions, and perform some new songs from his upcoming album Plays, coming August 28, 2020.
August 28
6LACK has partnered with YouTube Music on a live stream performance in his city of Atlanta, for the whole world to watch. Still in the midst of quarantine, 6LACK is taking his performance to new heights. A risky yet socially responsible performance, 6LACK performs songs from 6PC HOT live off the ledge of a digital billboard in his hometown of Atlanta. Check out #LiveFromTheLedge at 7:30 EDT on Friday, August 28.
August 16
The First Annual Kerwin Frost Telethon Supershow is an epic 12-hour variety show that aims to raise awareness about racial injustice. The goal is to raise $5 million USD for the KYRC via public donations, corporate pledges, merchandise, and a special auction via the telethon. Frost will be joined by a star-studded lineup that includes A-Trak, Anderson .Paak, ASAP Ferg, Beck, Buddy, DMC (of Run DMC), Hip Hop Harry, Ian Isiah, Jaden Smith, JPEGMAFIA, Kehlani, Lil Nas X, Lil Yachty, Mac DeMarco, Major Lazer, Miguel, Sheck Wes, The Interrupters, Yo Gabba Gabb and more, with the telethon streaming live from The Berrics in DTLA via TikTok LIVE, YouTube and Twitch.
Catch Mac DeMarco playing a few old and new songs on Kerwin Frost's Telethon!
All proceeds go to KYRC (Know Your Rights Camp) 🖤// @yourrightscamp
[8.16 | 9AM PST]
Streaming from LA on YouTube, TikTok and Twitch.
LINK: https://t.co/omFtTZ5DiI pic.twitter.com/dSCkjZAlbh

— CAROLINE (@carolinemusic) August 11, 2020
August 15
Nathaniel Rateliff, Brittany Howard, and Cold War Kids are among the stars of the fundraising online virtual festival Crash the Couch, presented by Jack Daniel's. The event will be held over two nights this weekend, on August 14 and 15 from 8 pm ET. It will be free to view on YouTube, and available to stream on mobile devices and computers.
August 14
Jon Bon Jovi will perform a free concert as part of a charitable partnership he's created between World Central Kitchen and his Hampton Water rose wine. The set will be streamed live on August 14 at Hampton Water's Facebook page beginning at 6:00 pm EST. Fans can attend a virtual wine tasting happy hour with Bon Jovi and his son, Jesse Bongiovi, half an hour before the show. The pair will also field questions about Hampton Water and its new arrangement with World Central Kitchen. The "virtual happy hour" will take place at Live Nation's site as part of its Live From Home series.
For the month of August, @jonbonjovi & @JesseBND, and #HamptonWater will kick off its charitable partnership with @WCKitchen. We will be donating $1 per bottle sold for the month of August to World Central Kitchen. View the video below for more details! @LiveNation pic.twitter.com/9NsTW9GmTv

— Hampton Water (@hamptonwater) August 1, 2020
August 13
Veteran Nashville-based singer-songwriter Lucinda Williams shares an exclusive set of songs from her recent, and 15th, album, Good Souls Better Angels, and talks to Cheryl Waters live on KEXP on Thursday, August 13, at 3 pm PT.
August 7
As part of his "Classic Concert Series," Elton John is airing the 2001 concert film, Live at The Great Amphitheatre, filmed at the ancient amphitheater in Ephesus, Turkey. Tune into Elton's YouTube at noon, PST, to catch the set.
The Weeknd is teaming up with TikTok for the platform's premiere augmented-reality event, The Weeknd Experience. Streaming in support of the Equal Justice Initiative, the free event will begin at 5:30 pm PST on Friday, August 7th, offering fans an immersive and interactive journey, based around the artist's latest album, After Hours.
Every Friday at 9:00 p.m. ET, Robert Glasper & his longtime collaborator, DJ Jahi Sundance have been going live on YouTube for their weekly Black Radio Broadcast, which takes the listener straight into the weekend with Jazz, Soul, and R&B. Catch episode 13 here.
August 6
R.E.M. will stream the complete BBC broadcast of their 1999 set from the Glastonbury Festival, beginning at noon, PST on YouTube.
Lukas Nelson's 'Quarantunes' sessions have evolved into #ThingamaJams, which continue on Tuesdays and Thursdays @ approximately 6:00 pm Pacific, where he posts both covers and acoustic versions of some of his favorite songs. In case you've missed the latest one, be sure to check out a throwback video from one of his performances here.
View this post on Instagram
August 1
Re-live the magic of the Scissor Sisters' 2007 residency at London's O2 Arena. The concert premieres online in its entirety on YouTube at noon, PST.
July 31
Catch Elton John's epic Madison Square Garden performance from 2000, as part of his "Classic Concert Series." One Night Only, which features such guests as Billy Joel, Mary J. Blige, and Bryan Adams, premieres in its entirety at noon, PST, on YouTube.
July 30
Tune into NPR's All Things Considered at 5:00 pm local time to hear Charlotte Caffey and Gina Schock of The Go-Go's talk about the new documentary, The Go-Go's and their new song, "Club Zero."
Paul McCartney's memorable Lollapalooza set from 2015 will stream in its entirety at 9:10 pm CST tonight as part of the festival's virtual Lolla2020 event. Catch it on YouTube and full the weekend's full line-up below.
July 10
Live Nation have announced that country hero Brad Paisley will headline the first-ever drive-in concert series Live From The Drive-In. The three-city event will offer fans a live music tailgating experience, beginning on 10 July in Indianapolis, IN. The other dates in the itinerary are 11 July in Nashville, TN and July 12 in St. Louis, MO. The Nashville show, at Nissan Stadium, will also star fellow country notables Darius Rucker and Jon Pardi; Paisley's co-headliners in St. Louis, at Hollywood Casino Amphitheatre, will be Nelly and hometown staples El Monstero. Pardi and local Indianapolis favorites Yacht Rock Revue will headline in that city's Ruoff Music Centre, which like the St. Louis setting is a Live Nation venue.
We're excited to announce LIVE FROM THE DRIVE-IN 🚗 🎵 – our first drive-in concert series in the U.S. kicks off July 10, 11, 12! #LiveFromTheDriveIn

Check out https://t.co/xrGi9XdOj7 for more info!

— Live Nation (@LiveNation) June 22, 2020
Anytime
Qello Concerts' Summer Encore Festival is offering decades' worth of on-demand performances. The on-demand platform recently kicked off their Summer Encore Festival – which gives viewers a front-row seat to full-length sets from such artists as Beck, Queen, Paul McCartney, The Rolling Stones, and The Killers.
From July 29 to August 18, relive some of the biggest #summerfestival performances!
Austin City Limits are making its online archives available for free as the coronavirus crisis continues. The long-running music series has made all of its archived shows available to watch including ones by Billie Eilish, Arctic Monkeys, The Raconteurs and Rosalía, among others.
Amid the lockdown in Paris, La Blogothèque has made all of its Soirées de Poches (Pocket Parties) series, shot in people's apartments, to YouTube for free. Featuring St Vincent, Andrew Bird, Vampire Weekend, Beach House, Feist, Mac DeMarco and more.
Stay tuned for daily updates.