A Guide To Live-Streamed Music Events During Self-Isolation
We've got your self-isolation entertainment needs covered with a list of must-see live-streamed concerts, virtual festivals and more – all updated daily.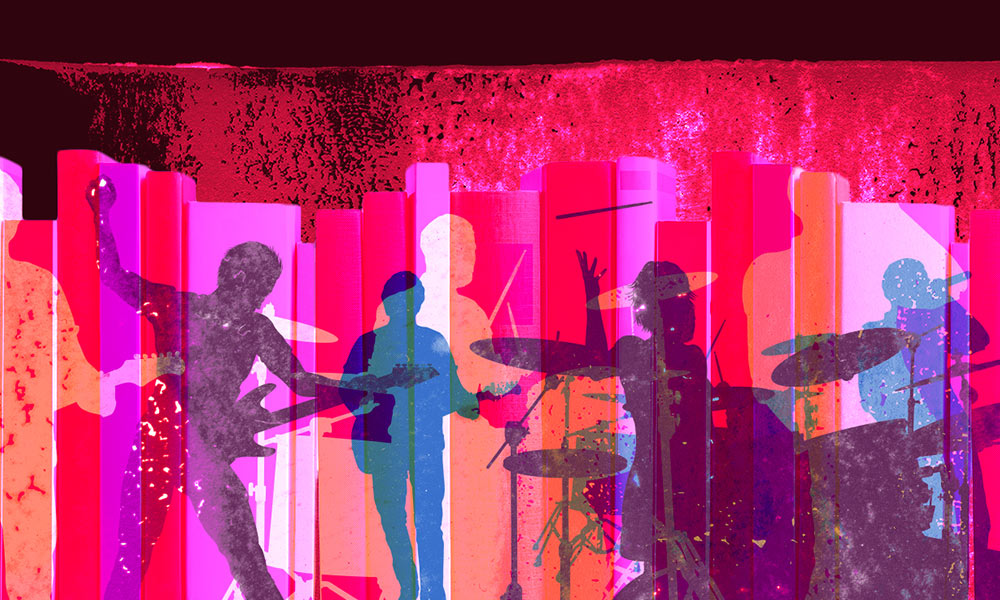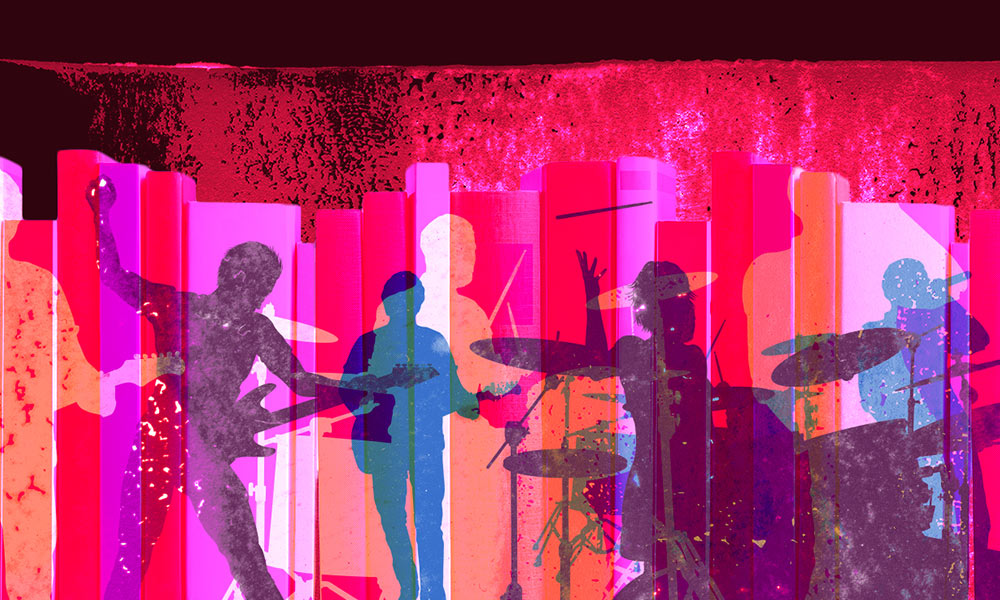 As a growing list of concerts and festivals are being cancelled or postponed due to the coronavirus pandemic, musicians are still eager to connect with their fans. In the past week, artists like Luke Combs, John Legend and Yungblud have streamed live shows for their fans around the globe, while new live streams are being announced daily.
To help you stay abreast of the growing list of virtual events, we're compiling an ongoing list of must-see live streams, virtual festivals and intimate concerts that will keep your spirits up in self-isolation.  Stay tuned for daily updates.
2 April
To celebrate Elton John's birthday, Morrison Hotel Gallery has announced its first-ever virtual showcase opening on April 2, Elton John – Music's Most Dazzling and Enduring Superstar in the exclusive online exhibition "SIR: A Retrospective of Rock Royalty".
30 March
Metallica launched a new online concert series on 23 March titled 'Metallica Mondays', where the band streamed the complete video of one of their live shows for fans on the group's YouTube channel and on Facebook every week.
UK singer-songwriter JP Cooper announces the iSOULation sessions, where he will be performing on Instagram Live at 3:00 pm EST for the next three Mondays. JP Cooper recently covered Billie Eilish's 'everything I wanted', and Justin Bieber's 'Yummy', where he played all of the parts himself.
28 March
Amazon Music and gaming giant Twitch have joined forces for 'Twitch Stream Aid', a 12-hour charity live-stream kicking off this Saturday 28 March at 12:00 pm ET/9:00 am PST on Twitch. The line-up includes Barry Gibb, Ellie Goulding, Ryan Tedder of One Direction, Monsta-X, Diplo, Joe Jonas, Michael McDonald, Charlie Puth and Die Antwoord, among others.
27 March
Elbow kicked off their #ElbowRooms series today with a live-streamed performance of 'Weightless', off their 2019 studio album, Giants Of All Sizes. The band will continue to perform #ElbowRooms sessions every Friday across socials and YouTube while in isolation and are encouraging song requests from fans.
UK pop songstress Jessie J will be celebrating her birthday with a special 'Live At Home' performance to raise money for WHO and Unicef. The live-stream will be on her Instagram Live on At 12:00 pm PST / 3:00 pm EST. "I'm throwing on a catsuit and singing some songs in my house to raise spirits and money for those in need in this crazy time!"
Global Citizen's #TogetherAtHome series continues with the following artists performing via Instagram Live: Goodluck (2:00 pm EST), Falana (2:30 pm EST), Ingrid Andress (3:00 pm EST), Carla Morrison (3:30 pm EST), Elijah Blake (4:00 pm ET), The Lumineers (4:30 pm EST), Barenaked Ladies (6:00 pm EST) and Ha*ash (7:00 pm EST).
Disclosure are hosting another Kitchen Mix live stream via Instagram and YouTube. This one airs at 4:00 pm EST on their Self Isolation FM "station".
26 March
Global Citizen's #TogetherAtHome series continues with the following artists performing via Instagram Live: Kygo (2:00 pm EST), Noah Cyrus (3:00 pm EST), Caroline Jones ft. Jimmy Buffett (4:00 pm EST), Lang Lang (4:00 pm EST), Kevin Garrett (4:30 m EST), Jon Batiste (5:00 pm EST), Ty Dolla Sign (6:00 pm EST), and DJ Cassidy (11:00 pm EST).
TIDAL continues their week-long streaming series from their archives every day at noon EST. Today's features include Lizzo, Rosalia, The Chainsmokers, Bazzi, Dermot Kennedy, and more
Margaret Glaspy, who recently released her sophomore album Devotion, will be performing at 1:00 pm EST on Instagram, every day this week.
Laura Marling is giving guitar lessons – dubbed 'Isolation Guitar Tutorials' on Instagram every Thursday and Sunday at 3:00 pm EST.
Taking Back Sunday will be performing at 6:00 pm EST on Twitch, as part of Bandsintown's LIVE Music Marathon.
Neil Finn of Crowded House is streaming live audio "most afternoons" via Fangradio.
25 March
UK singer-songwriter James Bay announced he'll be giving guitar lessons of some of his songs via Instagram Live. The first lesson will take place today at 1:00 pm EST.
Singer-songwriter Lisa Loeb, who surprised fans today with an acoustic performance of her 1994 hit song, 'Stay (I Missed You)', will be live streaming three times a week, sharing music and conversation across her socials. On Wednesdays at 11:00 am PST, Loeb will perform a children's singalong from her YouTube, and will share ideas about to keep youngsters entertained at home. On Fridays at 11:00 am PST, Loeb will appear on Instagram Live for performances, Q&As and more, while she can also be found on Facebook Live every Sunday at 11:00 am, for additional discussions and music. Visit her website for more info.
24 March
Fender are offering three free months of guitar, bass and ukelele lessons to the first 100,000 new subscribers to their Fender Play app. Visit Fender's website to learn more.
Gibson has announced a new streaming initiative, which will offer exclusive content from the world's best guitarists, including ZZ Top, Warren Haynes and Slash. "Gibson HomeMade Sessions" will be available on Gibson TV, with additional content offered across the iconic instrument brand's socials. Visit Gibson's website for more info.
Def Jam also recently launched their new Instagram Live series called 'Def Talks'. This week will be hosted by
Jadakiss with special guest Dave East. Jadakiss checks in with Dave on music, movies, fitness, food and life thus far in quarantine. Visit Jadakiss' Instagram to watch now.
First episode of Def Talks is happening NOW on @Therealkiss Instagram Live with special guest @DaveEast! Go check it out ‼️ #DefTalks pic.twitter.com/4rvuH0VS3r

— Def Jam Recordings (@defjam) March 24, 2020
23 March
TikTok will kick off its "Happy At Home" livestreaming series tonight at 5:00 pm PST. The week-long event will include a broad line-up of programming – from motivational talks and cooking classes, to live concerts and thoughtful conversations. Expect appearances by Alicia Keys, Megan Thee Stallion, Jason Derulo, Troye Sivan, Yungblud, Lauv and more. Visit TikTok's Discover page and click on the "Happy at Home" banner to tune in.
Today, in partnership with Global Citizen and the WHO, Ziggy Marley performed an uplifting, 30-minute #TogetherAtHome acoustic set. Joined by his children, Marley kicked off the show with 'Family Time', the title track off his Grammy Award-winning children's album. Stream the entire performance on Marley's Instagram.
Join us TODAY at 1p pacific we're going live with some music for the family as part of the @GlblCtzn @WHO #TogetherAtHome series. Check us on IG live and bring the whole family. #morefamilytime

📺: https://t.co/meKOC8QPVB pic.twitter.com/8Xqm0thZSr

— Ziggy Marley (@ziggymarley) March 23, 2020
22 March
Inspired by legendary DJ D-Nice's epic long 10-hour set on Saturday titled #ClubQuarantine, The Roots' Questlove went to his Instagram Live and played slow jams for nearly four hours. Quest dubbed the session #QuestLoversRock, and even wore a Sade sweater during his set.
Tune in tonight at 9:00 pm EST/ 6:00 pm PDT to OneRepublic's Facebook and Instagram pages to see a special Bud Light Dive Bar concert (Home Edition) from the guys' studio.
Ryan and Brent will perform a number of songs acoustically, sharing stories, answering questions from fans, and will be dialling up a few special guests as well. In addition, OneRepublic and Bud Light will be making a contribution to the Red Cross.
21 March
The Struts will broadcast the second episode of their 'Quarantine Radio' at 7:30 pm PST on their Instagram. Episodes will air at the same time every Tuesday, Thursday and Saturday, and feature curated music, livestream performances, Q&As and more. The band is also sharing plenty of other impromptu content on Instagram throughout their self-isolation, including instrument tutorials.
Gary Lightbody of Snow Patrol is offering some solace to his Irish brethren in lockdown with a live acoustic performance on the band's Instagram Live on 21 March at 7:00 pm GMT. This is the second session from the frontman, whose first IG live performance saw over 30 thousand people tune in.
Telemundo has recently announced it will air live music event Concierto en Casa across all platforms on Saturday night. The event has already secured A-list Latino artists including Luis Fonsi, Alejandro Sanz, Gloria and Emilio Estefan, CNCO, Prince Royce, Reik, Sofia Reyes, Carlos Vives, Wisin, Jesse and Joy, Alejandra Guzmán and Mau y Ricky. The first-of-its-kind all virtual music special will debut 21 March at 7:00 pm. ET on the network and its streaming counterpart.
Erykah Badu has announced she'll hosting a livestream concert series from her bedroom this weekend. The R&B icon shared details on her Instagram, announcing Apocalypse One, an interactive livestream experience where, for one dollar, fans will be able to view the concert and choose what songs the singer will perform.
"We gotta keep moving, y'all. We gotta keep this thing going," Badu said in the post. "We're a community of artists who our survival depends on performing…Stay tuned. We'll let you know the rest of the details very, very soon."
20 March:
Tune into Shawn Mendes' Instagram account at 3:00 pm PST to watch him perform live with Camila Cabello, in support of Global Citizen's #TogetherAtHome movement with the WHO.
TIDAL is offering hours of free concert footage to members and non-members all day today. "At Home With TIDAL" will feature performances by the likes of JAY-Z, Beyoncé, J Cole, Alicia Keys, Nicki Minaj and many more. Learn more here, or head over to TIDAL to begin watching.
The Relix Channel will offer a free stream of last month's all-star tribute to blues legend, BB King at 8:00 pm EST. The Thrill Is Gone: A Tribute to BB King features performances from some of the biggest names in modern blues, including Buddy Guy, Derek Trucks, Susan Tedeschi, Warren Haynes, Steve Cropper, John Scofield, Bobby Rush and more. Visit The Relix Channel for more info.
Ellie Goulding has announced she'll be giving a special acoustic performance on the Lad Bible Instagram page today at 1:00 pm PDT/ 4:00 pm EDT/8:00 pm GMT in association with the British Red Cross.
While her tour has been postponed that's not stopping Mandy Moore from performing tunes from her new album Silver Landings. She'll be performing live from her living room on Instagram at 4:00 pm ET, along with her husband Taylor Goldsmith, playing a selection of songs from her new record, along with songs by his band Dawes.
SiriusXM will kick off a Virtual Ultra Music Festival, featuring exclusive live DJ sets from artists who were originally scheduled to perform at one of EDM's biggest events, including Afrojack, Gryffin, Armin van Buuren, Major Lazer and many more. The limited-run channel will be available from Friday, 20 March at 5:00 pm EDT through Monday, 23 March on SiriusXM's channel 52.
Béla Fleck and Abigail Washburn will perform a "Banjo House Lockdown" live from their home in Nashville at 7:00pm EST. They offered fans a taste on St. Patrick's Day, playing the traditional Irish tune 'Molly Malone' (with backup vocals from their children Juno and Theo). Watch the video on YouTube.
19 March:
Beginning tonight at 8:00 pm EST, the Grammy Award-winning Tedeschi Trucks Band, fronted by married couple Susan Tedeschi and Derek Trucks, will kick off their Swamp Family TV series. The first episode will feature the band's Red Rocks show from 26 July 2019. Stay tuned every Thursday night for more highlights from their archives. Watch for free on the band's Facebook or YouTube.
Willie Nelson's Luck Reunion might have been cancelled, but listeners can still enjoy the festival's line-up from the comfort of their homes, thanks to the "'Til Further Notice" livestream, taking place Thursday evening at 7:00 pm EST. Artists include Margo Price and Jeremy Ivey, Jewel, Paul Simon and Edie Brickell, Nathaniel Rateliff, Lukas Nelson, Kurt Vile, Lucinda Williams and, of course, Willie Nelson. To stream "'Til Further Notice", visit their website.
Beginning tonight at 8:30 pm PST, pop singer-songwriter Conan Gray will celebrate the release of his debut LP, Kid Krow, out tomorrow on Republic Records. Gray will stream performances and Q&A sessions across different platforms all weekend long. Visit Gray's Instagram for details.
Norah Jones just performed a cover of Guns N' Roses' 'Patience' on her home piano and urged fans on Twitter to make a donation to MusicCares or Feeding America.
Hey everyone. I hope you're ok in these strange times. If you're in a position to make a donation, there are many organizations who are getting food or supplies to people in need. @FeedingAmerica, @MusiCares are a couple.#livefromhome #playdate #gunsnroses #patience #love
(1/2) pic.twitter.com/KTaOsY4K1n

— Norah Jones (@NorahJones) March 19, 2020
Universal Music Argentina and their live music and management division, GTS, have launched #Musicaencasa (MusicInYourHouse): an ongoing livestream series that will feature established and emerging artists from Argentina and beyond. Performances take place on Instagram, Facebook or YouTube at 3:00 pm EST every day. At the end of every livestream, artists will promote the following day's line-up. Follow #Musicaencasa on YouTube, or learn more here.
Amy Ray and Emily Saliers of The Indigo Girls – who cancelled tour dates around their forthcoming album, Look Long – will stream a concert and Q&A session on Thursday at 6:00 pm EDT via their Facebook page. In a statement, Ray and Saliers said, "People are feeling scared, isolated, uncertain and unmoored…We can still play music, and we are really looking forward to connecting with you on Facebook and playing a low-key, homegrown set of songs and talking to people directly through Q&A." Look Long, which was originally slated to drop 24 April, will now be released 22 May on Rounder Records. Two singles from the LP, 'S__t Kickin'' and 'Change My Heart', are available now.
Niall Horan will be performing on his Instagram Live for another virtual #TogetherAtHome session at 1:00 pm PT as part of the Global Citizen partnership with the World Health Organisation. Following Horan's performance, rapper Common will also be doing a live mini-concert on his Instagram Live at 2:30 pm PT, in support of Global Citizen and WHO.
18 March:
Brian Wilson has kicked off Rolling Stone's new IGTV series In My Room, which will air at 3:00 pm EST every Monday, Wednesday and Friday. Each episode will feature a different artist performing a set from home. The series will span all genres and eras – from legacy favourites to up-and-coming acts. In their series announcement today, Rolling Stone said, "We're all experiencing this pandemic in different ways – and we're all in this together. Artists need our support, and they can also help get us through troubled times. We're looking forward to giving fans a glimpse into the many ways music can help and heal."
R.E.M.'s Michael Stipe shared a video PSA to fans, along with a few lines of 'It's The End Of The World As We Know It (And I Feel Fine)' on his website. "I do feel fine. I feel okay," he said. "The important part of that lyric, that song title, is 'As We Know It.' We're about to go through – we are going through something that none of us have ever encountered before and that is, of course, the coronavirus. And it's real and it's serious and it's here." On Friday, it was reported that the band's 1987 hit was officially back on the charts.
17 March:
On Tuesday, Rufus Wainwright shared the first in a series of daily Instagram performances from his home, which he is calling "Musical Everydays". In his video post, the singer-songwriter played 'Grey Gardens' off his 2001 album, Poses, and captioned, "In these dire times, I want to share some music with you all from the warmth and comfort of our home in Los Angeles. Hopefully you're at your homes with your loved ones as well. We have to stay positive and I feel that music and art are a large part of what gets us through times like these. It's even more essential to be reminded about what it really means to be human: compassionate, caring, creative. From now on, until the end of this isolation, I will record a song a day."
Country star Luke Combs performed a live set on his Instagram and Facebook, and pledged to do a weekly live stream during this period of isolation. The performance can be re-watched on both platforms. Combs, who was initially scheduled to tour in support of his No.1 album, What You See Is What You Get, debuted a new song, 'What Do You Do When It Rains?', and covered Tracy Chapman's 1988 hit, 'Fast Car'.
Keith Urban performed a 30-minute set from his basement (wife Nicole Kidman joined him as well). The video, which can still be accessed via Urban's Instagram, also featured backing from Jeff Linsenmaier. The 'God Whispered Your Name' artist was scheduled to host the ACM Awards on 5 April (which will now take place in September).
John Legend is among the artists who teamed up with Global Citizen to launch the "Together At Home" concert series. Joined by wife Chrissy Teigen (and later their daughter Luna) at his home piano, Legend performed a 30-minute set on Instagram Live. The show can now be watched via IGTV on Legend's account. Follow #TogetherAtHome for future concert announcements.
16 March:
Yungblud performed a 7:00 am "S_ _t's Weird Keep Calm And Carry On" concert with his full band and fielded questions from fans around the world, following the cancellation of his tour. Watch the full set on his YouTube page.
15 March:
Latin superstars Juanes and Alejandro Sanz, who were each separately scheduled to perform in Colombia, teamed up for a jam session at the Art House Miami studio. The entire performance can be viewed on YouTube.
Anytime
Amid the lockdown in Paris, La Blogothèque has made all of its Soirées de Poches (Pocket Parties) series, shot in people's apartments, to YouTube for free. Featuring St Vincent, Andrew Bird, Vampire Weekend, Beach House, Feist, Mac DeMarco and more.
Stay tuned for daily updates.