A Guide To All the Livestreams And Virtual Concerts
We've got your self-isolation entertainment needs covered with a list of must-see livestreamed concerts, virtual festivals and more – all updated daily.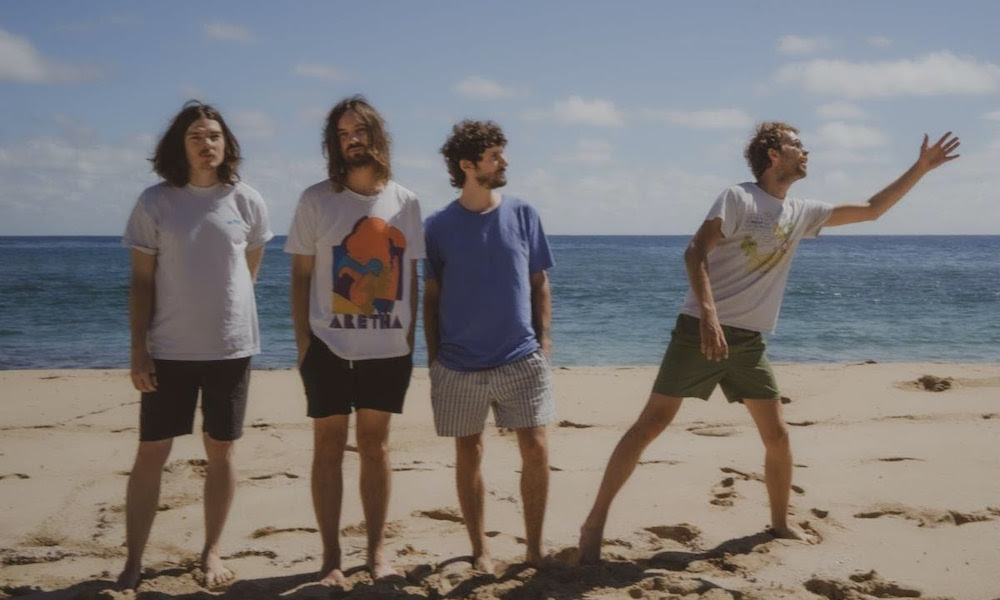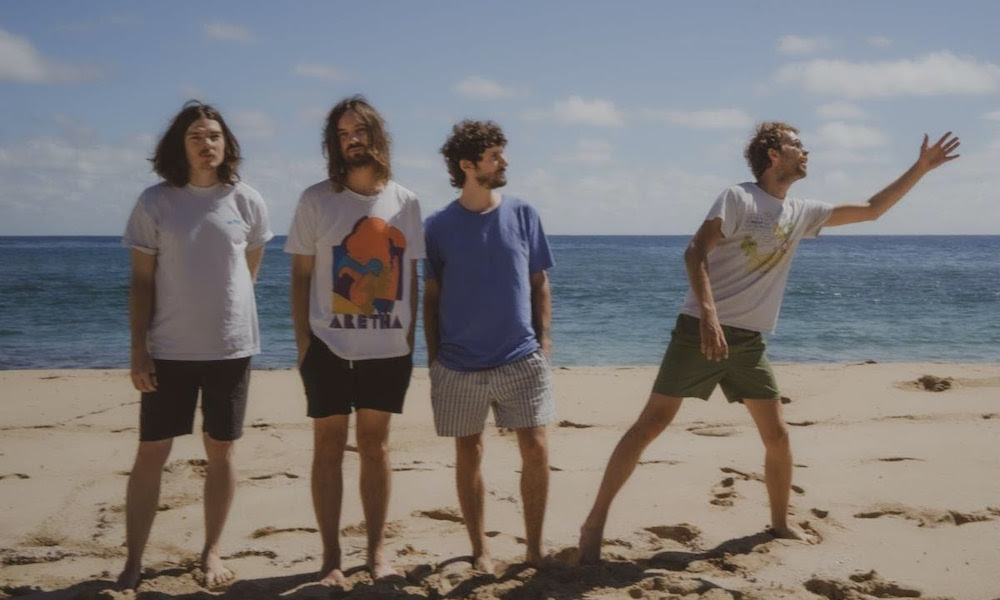 As live music has been put on hold in 2020 due to the ongoing pandemic, musicians are still eager to connect with their fans. To help you stay abreast of the growing list of virtual events, we're compiling an ongoing list of must-see livestreams, virtual festivals, and intimate concerts that will keep your spirits up during quarantine.  Stay tuned for weekly updates.
April 23
Def Jam Forward presents #YouAreNotAlone, a DJ livestream to benefit Asian Americans Advancing Justice, hosted by Headliner Music Club with Sirius XM, Pandora, and Stitcher. The fundraiser will stream live on Headliner Music Club's Twitch account from 10 AM PST to 11 PM PST on Friday, April 23rd and re-broadcasted on Def Jam's YouTube on April 24th. The event will feature DJ sets from Noodz, Faed, Bella Fiasco, DJ E-Man, and other special guests.
April 22
To mark the reissue of their classic album, The Who sell Out, the legendary band will be livestreaming a documentary about the making of the album on Nugs.net. The film examines this groundbreaking record in detail, with a deep dive into the original multi-track recordings, and new, exclusive interviews with Pete Townshend, Roger Daltrey, and other notables. Fans will be able to tune into the free livestream on Thursday, April 22 at 6 pm PT/9 pm ET at nugs.net/thewho. 
April 21
The Godfather of Punk, Iggy Pop is celebrating his 74th birthday with a livestream of his sold-out 2019 shows at Australia's Sydney Opera House. There will be five different streams, including two for U.S. fans that start at 8 pm. ET/PT. Tickets are $15. Visit Dice for more ticket and event info.
Tame Impala (aka Kevin Parker) is celebrating the 10th anniversary of his debut album, Innerspeaker, with a special livestream concert at Australia's Wave House, where he initially recorded the LP. Parker will play the album in its entirely. The show begins at 9 pm ET; tickets are $10. Visit MomentHouse for more details.
April 20
Redman will battle Method Man in a special 4/20 version of Verzuz, dubbed the "How High" edition. The show kicks off at 8 pm ET on Verzuz's Instagram account, and via the Triller app.
Naturally, Snoop Dogg also has a special event scheduled for 4/20. The MC will host Weedmaps' "Even Higher Together," where he'll preview his new album From Tha Streets 2 Tha Suites. A$AP Rocky and Jhene Aiko are co-headlining, and special guests are expected to make appearances. The free event begins at 4 pm ET on Weedmaps.
April 16
Weezer will celebrate their new album, OK Human, with an exclusive performance at Los Angeles' Disney Concert Hall followed by a 30-minute Q&A. Joining the band on stage will be the Los Angeles Philharmonic Orchestra and Youth Orchestra Los Angeles. Visit Weezer's YouTube for tickets and more info.
April 10
Black Pumas, Dawes, and Alanis Morissette will be among the artists bringing awareness to mental health during Set Break. Hosted by Backline, an organization that connects members of the music community with mental health professionals, the event will feature a mix of performances, public service announcements, and conversations about mental health, plus interactive sessions involving yoga and meditation. The free event begins streaming at 4:00 pm EST exclusively via the Relix Channel on Twitch.
April 4
Seven-time Grammy winner Carrie Underwood will perform selections from her new gospel album, My Savior, during a special Easter Sunday performance, captured at Nashville's Ryman Theater. The free event begins at 11:00 am CST on Underwood's official Facebook page and will feature guest appearances by gospel great CeCe Winans, NEEDTOBREATHE frontman Bear Rinehart, harmonica great Buddy Greene, and ten-time CMA Musician of the Year, Mac McAnally – all of whom appear on My Savoir. While the concert is free, donations to Save the Children will be encouraged.
April 4
Verzuz returns with a special Easter battle between soul greats The Isley Brothers and Earth, Wind & Fire. Tune in at 8:00 p.m. EST on Verzuz's Instagram Live.
April 1
Blues-rock guitar legend Joe Bonamassa is delivering a pay-per-view performance via Austin City Limits Live. Bonamassa promises an unforgettable night of guitar wizardry from the power trio, with a setlist chosen by his fans. While the evening begins at 6:00 pm PST, fans can revisit the concert anytime for 30 days. Additionally, a portion of each ticket will be donated to Joe's Fueling Musicians Program. Click here for tickets and more details.
March 31
Brad Paisley, Wynonna, and Ashley McBride will be among the country stars raising funds for AZA-accredited zoos and aquariums around the world during "All Together for Animals." Proceeds from the 60-minute virtual concert (which has ticket options for 8:00 pm EST or 8:00 pm CST streams) benefit the Association of Zoos & Aquariums and its members, who have lost a year of lost revenue, amid the pandemic. Visit the official website for tickets and more info.
March 30
Gwen Stefani and Jazmine Sullivan headline Pandora Live's "Powered By Women" event. The free Women's History Month celebration kicks off at 9:00 pm EST and also includes appearances by Lauren Alaina and Becky G, while Hoda Kotb serves as host. Click here for more details or to RSVP.
March 20
Wu-Tang Clan's Ghostface Killah and Raekwon will be facing off in the latest edition of the Verzuz battle. "Wu vs. Wu" kicks off at 8 p.m. ET on Verzuz's Instagram Live.
Dave Grohl, Darius Rucker, and more will be performing in John Oates' "Oates Song Fest 7908," a virtual concert benefiting Feeding America. The show begins at 8 p.m. ET on Nugs.net. Visit here for more details.
The Margaritaville mogul Jimmy Buffet continues his archival concert series, with his Aug. 3, 1998, concert in Columbus, Ohio, is streaming at 8 p.m. ET on Nugs.net. His former concerts are being streamed every Saturday. See the full schedule here.
March 18
The GRAMMY Museum has announced a slew of Ringo Starr content including interviews and a virtual tour of Starr's groundbreaking 2013 exhibition, Peace & Love. Beginning on March 4, the first release was a 2010 archival interview of Ringo Starr, conducted by Bob Santelli – founding Executive Director of the Grammy Museum – as part of the museum's Live from the Vault digital series, followed by a new interview between Starr and Santelli. Then available on March 18, the discussion will center around Starr's upcoming EP Zoom In as well as his latest book Ringo Rocks: 30 Years of the All-Stars 1989-2019. See more details here.
March 17
Irish superstars U2 are kicking off St. Patty's Day in style with the first show from their archival concert series for Youtube, U2: The Virtual Road. First up, their 2001 performance at Slane Castle. This show marked the band's return to the legendary Irish concert site on 1st September 2001 for their first performance on the banks of the River Boyne in over 20 years. And in an exclusive YouTube performance, Dermot Kennedy will open the show with a solo performance recorded last week outside Los Angeles. Watch it here.
Save the date for future iconic live performances including Live At Red Rocks on March 25, their Mexico City show from their PopMart Tour on April 1 (featuring opener Carla Morrison), and iNNOCENCE + eXPERIENCE: Live in Paris from 2015 that will stream on April 10 and include an opening performance from the French band Feu! Chatterton. See the full schedule here.
Also celebrating Patty's Day this year is Jessie Reyez, who will bring along some special guests to perform on Jameson Connects Global Livestream. Click here to register to watch in 4 different time zones (8 pm EST or 8 pm PST in the US). Special guests will include Denise Chaila, Junia-t, Kojaque, Savannah Re, and Unorthodox Coolock.
March 16
The 2021 virtual edition of SXSW kicks off next week, running March 16-20. Organizers have announced the full line-up for the music portion of the festival that includes A Place to Bury Strangers, Baby Queen, Sophie Hutchings, and more. You can check out the full list of showcasing artists here. Showcases take place Tuesday – Friday from 1:30 PM – 11:00 PM EDT and on Saturday from noon – 10:30 PM EDT. Organizers also announced virtual screenings for the film festival portion as well as a virtual comedy festival. See all of the details here.
March 13
Los Angeles rockers Dead Poet Society will celebrate the release of their debut, -!-, with their first live performance of the album. The performance begins at noon PST, with the ability to re-watch the stream through March 20. Purchase tickets here.
March 12
As part of the ongoing Grammy Week festivities, BTS, HAIM, H.E.R., Jhené Aiko, and John Legend will perform at "Music On A Mission," a virtual concert and fundraiser hosted by the Recording Academy's MusiCares Foundation. The event, which kicks off at 5:00 pm PST, honors the resilience of the music community – particularly amid COVID-19. In addition to the artists noted above, the evening will also include archival sets by artists like Usher, Bruce Springsteen, and Stevie Nicks, while appearances will be made by Paul McCartney, Ringo Starr, Carole King, Lionel Richie, Ledisi, and the Jonas Brothers, among others. Click here for tickets.
Country icon Reba McEntire will premiere her concert special, All The Women I Am, exclusively on her YouTube channel. It will be the first time that the 2011 concert has been available digitally and in its entirety. The broadcast begins at 7:30 pm CT, while McEntire will join her fans via YouTube's chat feature throughout.
March 11
Nathaniel Rateliff will be appearing live from his home studio in Denver, where he'll be performing an intimate set and taking part in a hosted Q&A. The set begins at 6:00 pm PST via Bandsintown Plus.
Pandora is hosting a Live Countdown To the Grammys event, featuring performances by 2021 nominees Brittany Howard, HAIM, and CHIKA. Recording Academy Chair and Interim President/CEO Harvey Mason Jr. will also host a roundtable discussion with all three acts. During the free live-stream, which begins at 6:00 pm PST, viewers will have the opportunity to win artist merch and enjoy a variety of unique activities, including a red carpet-inspired photo booth, a pre-show trivia game, and an interactive chat feature. To RSVP, visit the official website.
March 10
Country star Josh Turner will perform his first-ever live-stream concert at 5:00 PM PST. The hybrid event, which will include a limited, socially-distanced audience, broadcasts live from Nashville's Ole Red. A variety of ticket options (including a virtual meet & greet) are available through Sessions Live.
Ongoing
In an effort to revitalize its struggling live entertainment sector, New York State launched an extensive, 100-day arts festival called NY PopsUp.Kicking off the initiative was jazz and soul singer Jon Batiste, who gave a one-of-a-kind performance at the Javits Center in NYC, joined by dancers and a full band as they performed around the building. While this evening (March 9) will see punk poetess Patti Smith perform at the Brookly Museum for museum workers to honor Robert Mapplethorpe on the anniversary of his death. The singer and musician will also pay tribute to Bob Dylan in May. Follow the official NY PopsUps Instagram for updates and watch these exclusive performances on their IG Live.
Stay tuned for daily updates.