A Guide To All the Livestreams And Virtual Concerts
We've got your self-isolation entertainment needs covered with a list of must-see livestreamed concerts, virtual festivals and more – all updated daily.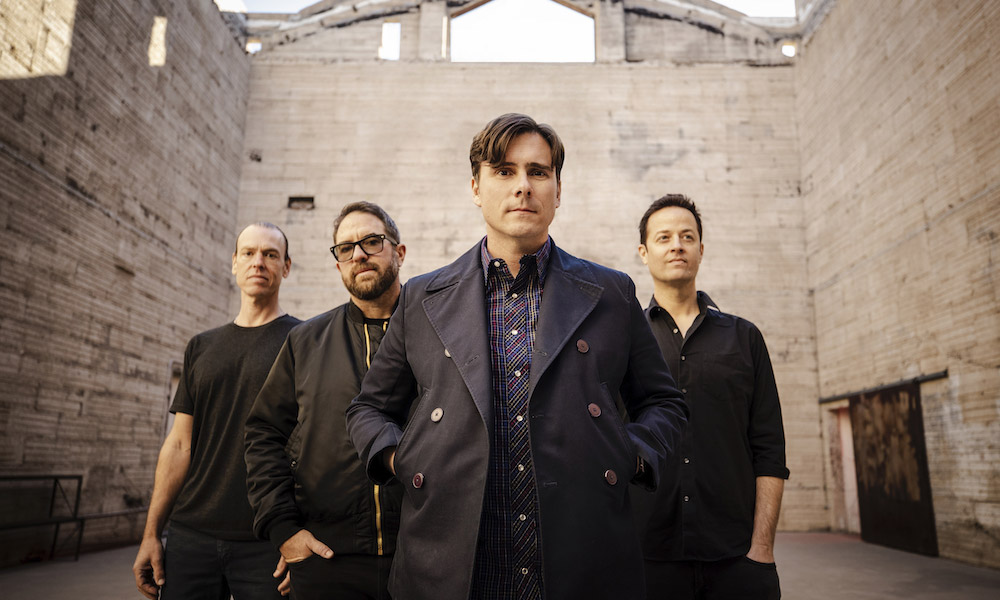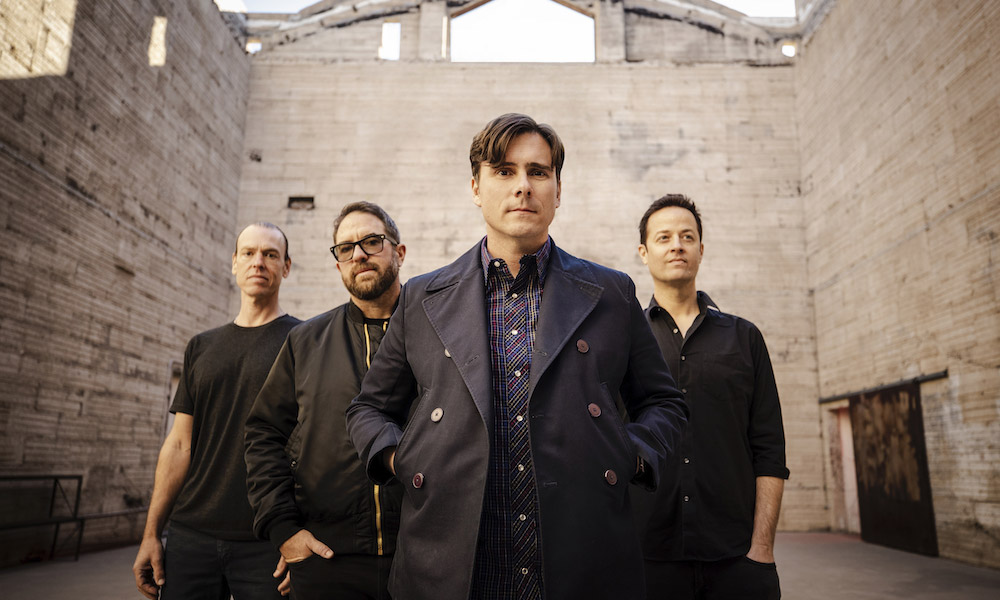 As live music has been put on hold in 2020 due to the ongoing pandemic, musicians are still eager to connect with their fans. To help you stay abreast of the growing list of virtual events, we're compiling an ongoing list of must-see live-streams, virtual festivals, and intimate concerts that will keep your spirits up during quarantine.  Stay tuned for weekly updates.
February 20
Jhené Aiko, Roddy Ricch, 21 Savage, and Kirk Franklin will be among the headliners at the first-ever "iHeartRadio's Living Black!" – a one-night special featuring performances by today's biggest hip-hop, R&B, and gospel music artists. The event, which marks the apex of iHeartMedia's Black History Month celebrations, airs at 6:00 pm EST across iHeartRadio's YouTube and Facebook pages, iHeartMedia's hip-hop, gospel, and R&B stations, and the iHeartRadio app.
February 19
Songwriter, producer, and recording artist SG Lewis is commemorating the release of his debut album, Times, with an exclusive concert. Taking inspiration from 1970s New York City nightlife, the live-stream will give fans a chance to hear the album live for the very first time. VIP ticket holders will carry on the party into the night, with an after-show Q&A with Sam, as well as special guests. Click here for tickets and more info.
February 18
Bluegrass artist Billy Strings will launch "The Deja Vu Experiment" – a six-day event, broadcasting live from New York's Capitol Theatre. Strings and his band will be celebrating the 50th anniversary of the Grateful Dead's legendary 1971 run of shows at the Capitol – and recreating the group's ESP experiments from those concerts. Click here for tickets and more info.
February 17
An impressive line-up of performers has been announced for the 34th annual Tibet House Benefit Concert, including Eddie Vedder, Brittany Howard, Angélique Kidjo, and Valerie June, which will take place virtually February 17th. Composer Philip Glass returned as the event's artistic director, resulting in an impressive line-up that also includes Laurie Anderson, Phoebe Bridgers, Tenzin Choegyal, The Flaming Lips, Iggy Pop, Patti Smith, and more. The Dalai Lama will open the program with a recorded video message. A variety of ticket packages are available for the celebratory concert, which takes place on the Tibetan New Year. All proceeds benefit the Tibet House US, a non-profit center based in New York, that is dedicated to preserving – and educating others – about Tibetan culture. See details here.
February 5
As they celebrate the 20th-anniversary of their multi-platinum debut album, The Better Life, 3 Doors Down are planning three special live-stream concerts. Each set, taking place over the next two months, will offers fans a unique opportunity to catch the Mississippi rock band in acoustic and electric settings. The "3 X LIVE" series kicks off at 6:00 pm PST on February 5 with an anniversary show, in which the band will perform The Better Life in its entirety for the very first time, in addition to three never-before-heard songs from their vault. Tickets for the can be purchased at Mandolin, where the show will stream. Individual show tickets are $20, while a three-show bundle is $50.
February 4
Country star Brett Young has announced that he will perform a unique virtual concert next month. He will mark the launch of Spirit Airlines and Mastercard's Free Spirit loyalty program and Free Spirit Mastercard with Brett Young: Live from the Runway on February 4 at 8pm ET. The concert will be the first to take place from the runway of Fort Lauderdale-Hollywood International Airport, beginning inside one of Spirit's newest aircraft and then moving outside. A light show will illuminate the plane's livery, featuring Young's image, along with information on an upcoming sweepstakes event.
January 31
After postponing their virtual concert from last year, BLACKPINK's is ready to put on "The Show" celebrating their release, The Album. The concert, which was originally scheduled for Dec. 26 but was postponed due to COVID-19, will feature "special perks" as well as the debut of Rosé's solo project. "The Show" begins at midnight; tickets start at $29.98.
Only a few more days to go until THE SHOW! 👀
Ready to enjoy in your own area? 🌎
Make sure to JOIN and check the local time: Jan 31st 2PM (KST) 🙏🏻

JOIN @ https://t.co/Zos677yYPu#BLACKPINK #블랙핑크 #PALMSTAGE #THESHOW #LIVESTREAMCONCERT #YOUTUBEMUSIC #YOUTUBE #YG pic.twitter.com/UGzgABPVY2

— BLACKPINKOFFICIAL (@BLACKPINK) January 23, 2021
January 30
80s legends Bret Michaels, Lita Ford, Sebastian Bach, Grandmaster Flash, Kenny Loggins, and more are providing a blast from the past with the 80s Radical Sabbatical virtual music event. The themed streaming event will include performances, cooking demos, costume contests, and more. An all-day pass is $99.80 plus fees; you can also purchase add-ons for events such as a wine flight with Skid Row frontman Bach.
January 29
Singer, songwriter, and latter-day Queen frontman Adam Lambert will celebrate his 39th birthday this year with thousands of fans – virtually, on January 29, with a live-stream concert, dubbed "Adam Lambert Live." The show will broadcast from West Hollywood's Roxy Theatre. Lambert will perform material from his latest album, VELVET, which dropped last March, plus a variety of other favorites from his career. In order to cater to fans across multiple time zones, Lambert will play two sets – the first at 3:00 pm EST, followed by a show at 10:00 pm EST. Fans can purchase tickets, as well as exclusive merchandise on the official event page.
Adam Lambert Live on January 29th at 12pm & 7pm PT – tickets available now! 🎶https://t.co/dEfB0Z7Zux pic.twitter.com/OFcFrqgmSl

— ADAM LAMBERT (@adamlambert) January 12, 2021
The Kinks have announced a livestream event called 'The Moneygoround' to celebrate the 50th anniversary of their album Lola Versus Powerman And The Moneygoround, Part One, on January 29. 'The Moneygoround' is set to to be broadcast on January 29 at 8pm GMT/3pm EST on the Kinks' official YouTube channel.
Jimmy Eat World continues their global stream series 'Phoenix Sessions' with a top to bottom performance of their 2004 album Futures on January 29, followed by Clarity (Chapter III) on February 12. The show begins at 5 p.m. ET; tickets start at $14.99. For those who miss it, the shows will be available on-demand for 72 hours following their conclusion at JimmyEatWorldLive.com.
We are always looking for ways to challenge ourselves to do things that we think would be cool for OUR fans. Introducing a series of unique concert films centered around albums. A new experience for us to share, until we meet again.

Tickets on sale now: https://t.co/aQCLZt1Til pic.twitter.com/PngAyWbLPY

— Jimmy Eat World (@jimmyeatworld) December 15, 2020
Rufus Wainwright continues his successful livestream series "A Rufus-Retro-Wainwright-Spective!," this time performing his 2010 album, All Days Are Nights: Songs For Lulu on January 29. Wainwright will be joined by pianist Scott Dunn.
The show will be accessible for purchase and stream until February 28, 2021. See ticket details here.
January 28
Billie Eilish, Foo Fighters, Muse, and more artists are participating in iHeartRadio's ALTer EGO, with the Foo Fighters kicking things off at 9 p.m. ET, and Eilish closing the event at 10:20 p.m. ET. The star-studded event will livestream exclusively for free on LiveXLive.com and on the LiveXLive mobile and OTT apps for iOS, Android, Roku, Amazon Fire TV and Apple TV and broadcast live across more than 80 Alternative and Rock iHeartRadio stations on January 28 at 9pm ET/ 6pm PT.
Stay tuned for daily updates.