Best U2 Songs: 20 Undeniable Hits
A list of U2's best is an exercise in nostalgia: nearly everyone has an emotional memory that's tied to one of their greatest hits.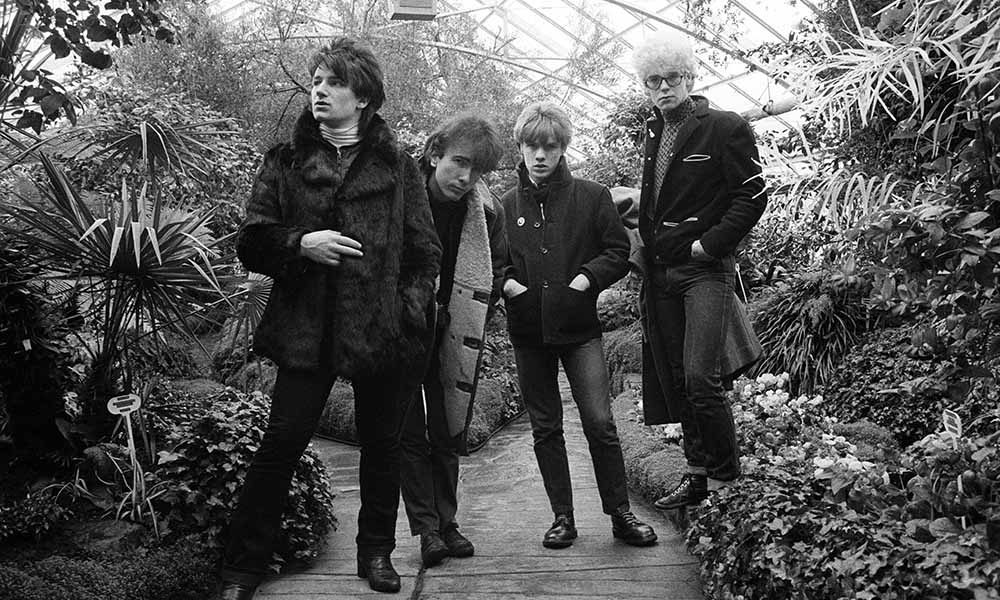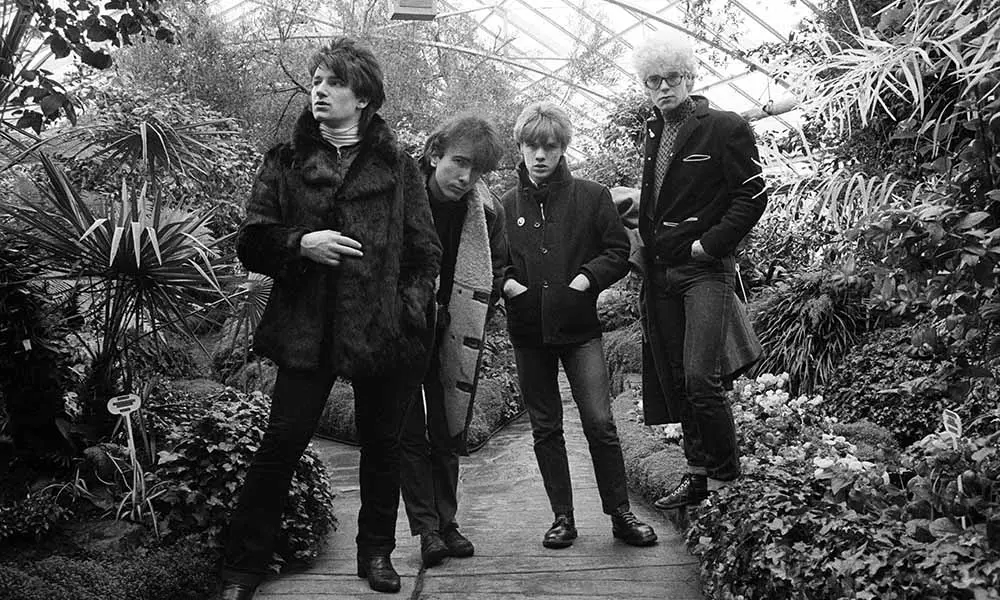 For U2, a typical day on tour involves a stadium packed with fans who know (and sing) every word to every single one of their songs, and it's been that way for decades. But in the beginning, this wasn't reality, but a dream: Bono (AKA Paul David Hewson), the Edge (AKA David Evans), Adam Clayton, and Larry Mullen, Jr. were merely teenagers who wanted to be in a rock band. Mullen, the drummer, posted a flyer on their school's bulletin board looking for like-minded, aspiring musicians, and his three bandmates were the ones who responded.
They first called themselves Feedback and then changed their name to the Hype after the young Dubliners started playing together in 1976. The third name was the charm: They re-christened themselves as U2 in 1978. As they cut their teeth gigging throughout Ireland, their sound emerged as one adjacent to the rock trends of the time. U2 was a raucous addition to this canon. The Edge's kinship with his delay pedal created his signature echoing guitar sound, a tone that fit right in with the prevailing sound. But Bono's powerful voice and poet's sensibility, in concert with Mullen and Clayton's pugilistic percussion and their shared affinity for pop structure with a tough exterior set them apart.
Indeed, within a decade of Mullen's flyer, U2 were shouldering up to Queen, David Bowie, and other icons at 1985's massive humanitarian aid concert, LiveAid, where fans were waving flags emblazoned with their band name. Their trajectory was meteoric, and it only continued to rise as the quartet went on. They've won more Grammys than any other band in history, and they were the first band to release a No. 1 album in every single decade since the 80s.
To list off U2's best songs is an exercise in nostalgia and surprise: everyone has an emotional or cultural memory that's tied to one of their greatest hits. ("With or Without You" being a universal go-to for the heartbroken, and TV characters – even Ross and Rachel! – aren't exempt from that.) The number of singles that immediately come to mind as greatest hits and omnipresent pop-rock classics is much bigger than one would initially think, but what follows is an extremely condensed selection of their best songs.
Listen to the best U2 songs on Apple Music and Spotify.
The Introductory Hits
(I Will Follow, New Year's Day, Pride (in the Name of Love), Sunday Bloody Sunday)
U2 took off with a sprint with "I Will Follow" in 1980, which found a home on radio stations the world over thanks to its rallying beat, rapid-fire chorus, and intriguing, slightly off-kilter chord progression. From the start, Bono mined the most vulnerable corners of his psyche for inspiration: "I Will Follow" was inspired by his late mother, as was much of Boy, U2's debut album, and the powerful track has been a constant on U2's set list ever since. 1983's War not only delivered U2's first No. 1 album in the UK, but the brooding and driving "New Year's Day," which served as their first entry on Billboard's Hot 100 songs chart, and "Sunday Bloody Sunday," their modern folk-rock protest song that tapped into the band's opposition to the lethal violence of The Troubles. With "Pride (in the Name of Love)," a tribute to Martin Luther King, Jr. that serves as an astounding showcase for Bono's vocal power, U2 scored their first Top 40 hit when it reached No. 33 on the Hot 100. These four songs not only represent U2's initial success, but the hallmarks of their sound: deafening rhythms, unexpected explorations through melody, and lyrics that reward multiple listens.
The Joshua Tree Game-Changers
(With or Without You, I Still Haven't Found What I'm Looking For, Where the Streets Have No Name)
If there was one album to single out as U2's magnum opus, it's The Joshua Tree, their 1987 triumph that blended rock and New Wave with the balladry and stylistic flourishes of Irish and American folk. Its first three tracks are nothing short of transcendent, and two of them, "With or Without You" and "I Still Haven't Found What I'm Looking For," became the band's only singles to hit No. 1 on the Hot 100. The stylistic shift was informed by their embrace of the American West. The rugged, twangier aesthetic and wide-open skies were translated into unencumbered, sonic euphoria by the Edge's shimmering guitar and Mullen and Clayton's unshakeable rhythmic foundation. It also shot Bono's vocal performances to cloud-grazing heights, with "Where the Streets Have No Name" setting a lofty bar he continued to vault over throughout the album. "I Still Haven't Found What I'm Looking For" not only tests the top of his vocal range, but his faith, as he sings of the trials and tribulations he's encountered on his search for meaning.
U2 - I Still Haven't Found What I'm Looking For (Official Music Video)
"With or Without You" is the ultimate U2 ballad: heartache is imbued in every note, and it all explodes in one of the most glorious climaxes caught on tape. (If you don't find yourself singing along at the 3-minute mark exactly, consider checking your chest – you may be missing the crucial organ that should be beating inside it.) The Joshua Tree went on to win U2's first two Grammy awards, for album of the year and best rock performance by a duo or group, in 1988; it was celebrated by a 30th anniversary tour in 2017, where tens of thousands of people screamed those "WHOAAA"-es straight back to the band.
The Universal Crowd-Pleasers
(Desire, Angel of Harlem, Mysterious Ways, Even Better Than the Real Thing)
After The Joshua Tree established U2 as one of the biggest rock stars in the world, they leaned harder into bombastic, straightforward rock and ushered in a series of ear-blasting bangers. "Desire," off 1988's Rattle & Hum, channeled the adrenaline surge of "I Will Follow" while embracing the American spirit and blues riffs that carried over from The Joshua Tree. While touring in support of that album, the band cut "Angel of Harlem" at Sun Studios, the legendary Memphis spot where Elvis Presley, Johnny Cash, Jerry Lee Lewis, and others recorded some of their most revered material. The song – which Bono wrote as a love letter to Billie Holiday – includes a jubilant horn section.
If the 80s were the decade where U2 proved themselves, the 90s offered them the latitude and resources to experiment. The Brian Eno and Daniel Lenois-produced Achtung Baby followed in 1991, as did a fresh aesthetic. "Mysterious Ways" had the Edge working distorted riffs into the mix as Bono offered an earworm of a chorus. "Even Better Than the Real Thing," meanwhile, flirted with psychedelic 60s melodies without sacrificing a shred of modernity.
Even Better Than The Real Thing
The Millennial Masterpieces
(Beautiful Day, Elevation, Vertigo, City of Blinding Lights)
"Beautiful Day" combined several facets of the group's greatest hits while presenting something completely new. It dominated the radio airwaves and ultimately took home a Grammy for song of the year. The pyrotechnic pop-rock continued with "Elevation," a barreling single rendered immediately iconic thanks to Bono's falsetto "ooohs." That intensity was further amplified by "Vertigo" on 2004's How to Dismantle an Atomic Bomb. Euphoria bubbled over once more with "City of Blinding Lights," the band's effervescent ode to New York City. Its immediately recognizable chords have gone on to soundtrack several notable moments on screen and in real life – including Barack Obama, who loved the song so much he chose it for his entrance music when he accepted the presidential nomination at the 2008 Democratic National Convention.
The Uplifting Anthems
(Bad, One, Stuck in a Moment You Can't Get Out Of, Walk On)
Any list of U2's best songs must include an inspirational ballad or two. An early hit, 1984's "Bad," saw Bono go from sotto-voce sincerity to a mighty roar. Achtung Baby's "One" is a softly strummed revelation that remains a live highlight. "Stuck in a Moment" is another heartfelt tune with a poignant backstory. Its lyrics were inspired by a close relationship of Bono's – this time with INXS' Michael Hutchence. Bono's voice cracks with emotion as he encourages the listener to weather whatever storm they're facing.
Stuck In A Moment You Can't Get Out Of
"Walk On," with its cascading chords and radically empathetic lyrics, may be their most comforting listen to date: originally written for Burmese politician and human rights activist Aung San Suu Kyi, the single was released in November 2001. It was imbued with an altogether different meaning after the September 11th attacks when the group performed the track at the America: A Tribute to Heroes concert.
U2 - Walk On (Official Music Video)
Think we missed one of U2's best songs? Let us know in the comments below.