Anthrax
Pioneers in the world of thrash metal and sonic speed hard rock the New York band Anthrax are contemporaries of other big hitters like Metallica, Megadeth and Slayer but have their own unique imprint.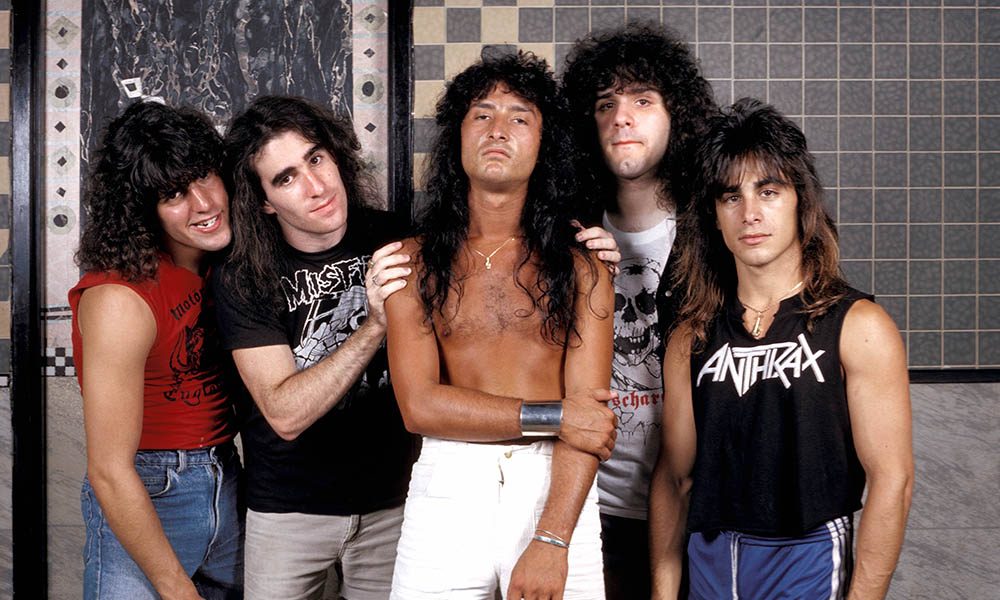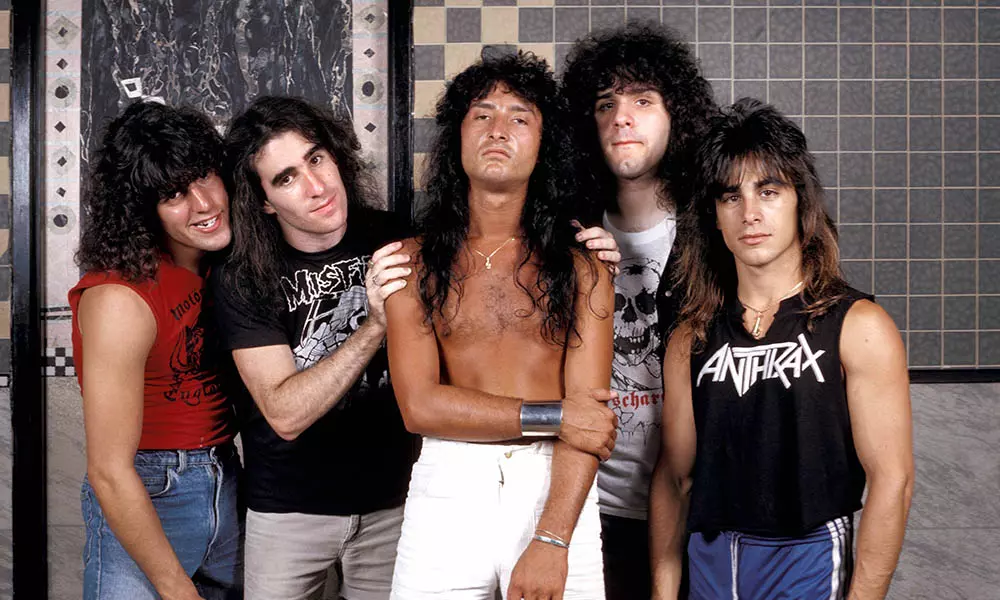 Pioneers in the world of thrash metal and sonic speed hard rock the New York band Anthrax are contemporaries of other big hitters like Metallica, Megadeth and Slayer but have their own unique imprint. A slew of great albums, including ten studio wonders has seen Anthrax shift in excess of 15 million worldwide. Both Spreading the Disease and Among the Living are considered classics of the genre and the band have benefitted from flamboyant frontmen in Joey Belladonna and John Bush with regular members Scott Ian and Charlie Benante being ever-present while bassist Frank Bello has held down the pulse across four decades, reminding us that Anthrax is in it for the long haul although their take-no-prisoners sound never left the matter in much doubt.
Their dual guitar attack is built on crunching power riffs and tempo changing aggression with lung-busting energy at the core of everything they do. Even so, there are plenty of diversions. They've sampled Jewish folk music, covered Black Sabbath, Kiss, the Sex Pistols, Radiohead, and collaborated with Chuck D on a superb remake of Public Enemy's "Bring the Noise".  Their must-hear EPs feature Anthrax retreads on classic songs by Cheap Trick, Husker Du, Rush, AC/DC, Thin Lizzy, Boston, Journey, Celtic Frost – even The Smiths. They are rooted in great music and we have plenty of their own to offer.
Guitarists Scott Ian and Dan Lilker formed the band in 1981 and after various teething problems and line-up shifts the original settled version began to make inroads on the New York club scene. After releasing Soldiers of Metal, produced by Ross the Boss of Dictators/Manowar fame, Anthrax threw down the gauntlet with Fistful of Metal (1984). We pick that steel glove up for Spreading the Disease (1985), 43 minutes of insanely enjoyable thrash. By now Belladonna is on the mic and Dan Spitz and Scott Ian are driving the hooks over the rock-solid rhythm section comprising Frank Bello and Charlie Benante. Stand-out cuts include the controversial "Madhouse" and signature anthems "Armed and Dangerous" and Gung-Ho". Arguably, Among the Living is even more accomplished. It's certainly their breakthrough disc. As if "Indians" and "Caught in a Mosh" weren't reason enough to dive in there is also a Deluxe Edition featuring alternate takes and a mind-blowing live set recorded in London in 1987.
State of Euphoria will now align them with the thinking metal brigade as they take inspiration from novelist Stephen King and director David Lynch. Fan faves "Antisocial" (a Trust cover) and the insanely hardcore "Who Cares Wins" make this a necessity.
Belladonna's last album in a while will be Persistence of Time (1990), a darker more progressive proposition that eschews the comic book wit of earlier discs but takes the listener into an atmospheric world that turns a mirror upon the taboo side of urban collapse. "In My World", "Belly of the Beast" and "Discharge" are mighty and monolithic and tours during this time find the band operating at their maximum with former Blue Oyster Cult men Rick Downey and George Geranios doing the light and sound honours.
They return to the fold in 2003 delivering the almighty We've Come For You All, a supersized slab of pristine rock noise and a notable shift in emphasis elsewhere towards groove and the radio-friendly arena. Traditional and modern by turn, it was clear to those with ears that thrash was never a cul-de-sac for these guys although they hardly soften up during "Black Dahlia" and "What Doesn't Die." The emergence of Rob Caggiano on lead guitar and the departure of vocalist John Bush don't take the boys off track. This is completely recommended for rediscovery. Seven years on they reconvene to unleash Worship Music and sound as good as ever.
We also have a selection of dynamite live recordings: The Island Years, Music of Mass Destruction, Alive 2: The Music and the London-bound Caught in a Mosh: BBC Live in Concert that also captures them in their metal pomp at Donington's Monsters of Rock festival, 1987 twenty years before its eventual release. It's one of the biggest and most pleasant surprises in their fine catalogue. They also feature next to Metallica, Slayer and Megadeth on The Big Four: Live from Sofia, Bulgaria.
The Anthrax compilations are all excellent value and are well thought out. Attack of the Killer B's (1991) collates their previously unreleased B-sides. Madhouse: The Very Best of Anthrax is over an hour of the good stuff while Classic Anthrax: Universal Masters Collection and the greatest hits styled The Collection (both 2002) are extremely handy primers to lure newer listeners in. Also, don't forget the remix album, The Greater of Two Evils (2004) where they return to New York and record live versions of their old-school tracks as chosen by die-hard fanatics.
Bringing us up to date is Anthrology: No Hit Wonders (1985-1991) where all the songs are remastered to provide hours of enjoyment, including the uncensored rap-metal blueprint "I'm The Man" and their downright peculiar reconstruction of Joe Jackson's "Got the Time". The cover art is a parody of The Beatles' own Anthology and is another reminder that Anthrax have managed to exist within their own sphere while having the integrity and nous to reference the old masters.
Great news at the time of writing is the promise of a new Anthrax disc. According to Scott Ian when asked about the style of the new material, Scott jokingly replied, "Anthrax. I don't need to tell anyone what style is it. It sounds like Anthrax."
Further focusing on the group's work ethic, Ian added, "We always go in with the same attitude when we're writing songs or recording or touring. Nothing's changed; the way we work is exactly the same as it was in 1983. We just try and do the best we can. It's been the same attitude since day one."
One of the most credible metal acts ever and undisputed kings of thrash – that's Anthrax. It's catching but in a good way. Worship them, worship music.
Words: Max Bell
Format:
UK English