Black Sabbath
The masters of British metal rock, they mutated from the blues to genre-defining sonic mayhem with key discs like their self-titled debut, Paranoid, Master Of Reality and the comeback classic 13.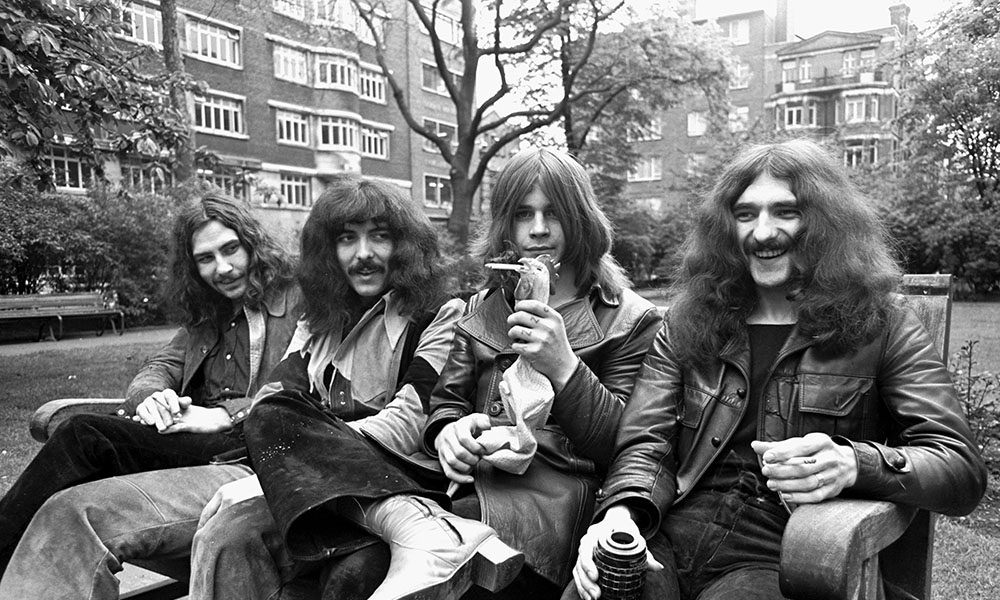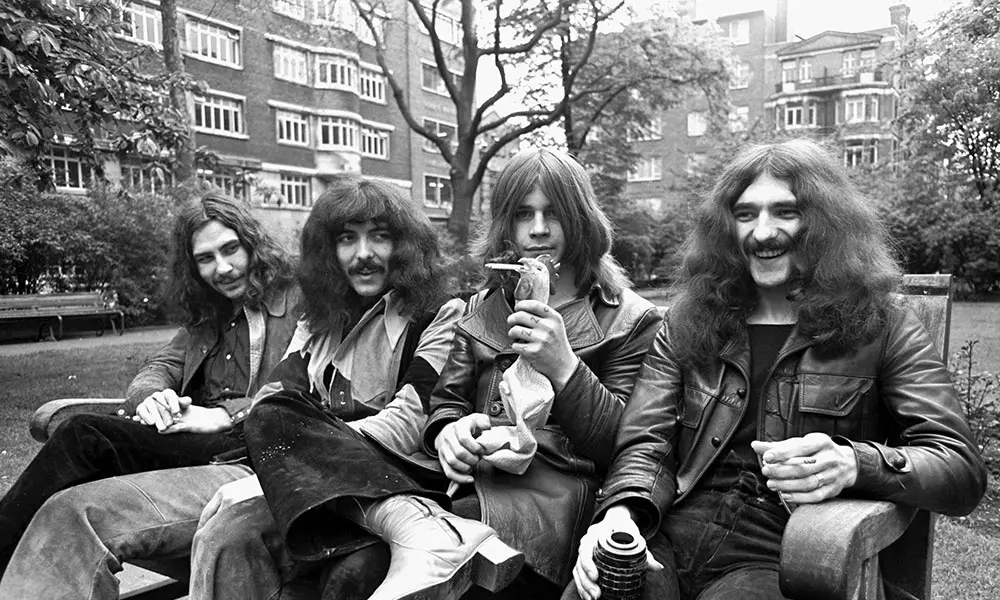 These Black Country boys have been on top of their game across six decades. The masters of British metal rock, they mutated from the blues to genre-defining sonic mayhem with key discs like their self-titled debut, Paranoid, Master Of Reality and the comeback classic 13. Most of their output is gold or platinum, including the 70s compilation, We Sold Our Soul For Rock'n'Roll.
Band members Ozzy Osbourne, guitarist Tony Iommi and bassist/lyricist Geezer Butler are long-standing stalwarts with drummer Bill Ward not far behind. Passing through the ranks during Ozzy's infamous wilderness years, we find Ronnie James Dio, Ian Gillan, Glenn Hughes, Ray Gillen and Tony Martin, but it's the Ozzfest version that truly thrills and proves MTV's claim that they are the "Greatest Metal Band" of all time. A brace of Grammy Awards and over 70 million album sales later, they have threatened to call it a day with their final shows of 2017.
Playlist: Black Sabbath Essential
Black Sabbath spawned from the psychedelic outfits Mythology and Rare Breed in 1968 in the city of Birmingham. They flirted with names Polka Tulk and Earth and settled on their four-piece line-up. Iommi actually split for a brief stint with Jethro Tull, but the normal order was restored and their style cemented with the song 'Black Sabbath', inspired by Mario Bava's 1963 horror flick of that name, and writer Dennis Wheatley's oeuvre. Signed to Fontana, then Vertigo, their initial singles like 'Evil Woman', 'Black Sabbath', the Cream-styled 'N.I.B.' and 'The Wizard' were early crowd-pleasers, but it took the classic 'Paranoid' to hit the upper echelons of the charts and remains their biggest hit.
Black Sabbath (1970) was recorded in 16 hours on 16 October 1969, at Regent Sounds, and stands out as a blueprint for British metal, with its spooky cover art of a black-clad, ghostly woman standing before Mapledurham Watermill in Oxfordshire. The thematic bludgeon of spiritualism, occult and necromancy appalled most critics but hit home with the group's growing army of working-class kids who lapped up the stoner guitar riffs and slowed down maelstrom of 'Warning' and the quirky 'Sleeping Village', as well as those signature pieces noted above.
Paranoid gave the critics the finger as a No.1 hit in the UK (their only chart-topper until 13 in 2013). This is where it gets nasty: 'Iron Man', 'War Pigs' and the title track delved into the dark side with apocalyptic fervor. Iommi's reputation as the riff king starts here too, and third album, Master Of Reality, broke the band in the States where the druggy 'Sweet Leaf' and 'Into The Void' struck a chord.
Now ensconced in Los Angeles, they laboured over the problematic Vol.4 but added acoustic and orchestrated sections to 'Snowblind', finally winning critics around who'd dismissed them two years earlier. Indeed, West Coast musicians also saw the charm of 'Supernaut', with Frank Zappa being a huge fan.
Back in London, Sabbath created Sabbath Bloody Sabbath, integrating plenty of synths, Mellotron, flute, piano and Minimoog (played by Rick Wakeman), and arrangements from Wil Malone, who continues to add inspiring orchestration to bands in the modern era.
Sabotage and Technical Ecstasy defined the excessive mid-70s, a time when metal went progressive and ran foul of the emerging punk rock groups.
Never Say Die! is the last studio album to feature the original group. Osbourne quit during sessions but returned when Fleetwood Mac vocalist Dave Walker decided the set up was a little too heavy.
The move towards experimentation eventually led to Ozzy's departure. Dio replaced him, while producer Martin Birch delivered a crisp sound that sat well in the New Wave Of British Heavy Metal sound. The hit 'Neon Knights' and the atmospheric 'Die Young' almost made you forget Ozzy was gone. Almost.
Mob Rules and Born Again (with Gillan now on the mic) were beset with internal strife, meaning that Seventh Star, though slated as a Sabbath release, only featured Iommi from the classic line-up. It was a heavy load, and The Eternal Idol exerted more pressure that the guitarist handled well. It's underrated.
Headless Cross and Tyr, featuring the lyrics and vocals of Tony Martin and drummer Cozy Powell, had elements of folk about them, but Dehumanizer returned to the old blueprint. With Dio back and Vinny Appice in the drum seat, this set of doom metal anthems hit home with the fanbase in a way the previous four discs had not.
Cross Purposes and Forbidden passed muster – though not with Iommi – after a long hiatus and the dropping of 13, the mass media looked their way again. Ozzy and Geezer returned in triumph, bringing their singular talents to 'End Of The Beginning', 'God Is Dead?' and 'Loner'. Rapturously received, 13 was followed by an EP called The End (2016), largely available only in the merchandise stalls on Sabbath's alleged final tour, also known as The End.
Often misunderstood, Black Sabbath suffered from a certain distaste for metal at radio stations and in certain quarters of the press. But the hard rock publications always stood by them and were fiercely protective of the band's legacy, even when addiction and sickness got in the way of creation. Their influence is quite clear and they've been namechecked by everyone from Nirvana and Judas Priest to Megadeth and The Smashing Pumpkins, so they must have been doing plenty right. They also paved the way for a lot of the sludge and grunge mavericks as Slash, Tom Morello, Phil Anselmo and Lars Ulrich revered Iommi's riffing.
Members of the Rock And Roll Hall Of Fame, Black Sabbath are now regarded as national treasures in the UK, largely thanks to Ozzy's high presence on the Osbournes' hilarious reality TV show, The Osbournes.
Retiring – if not shy – Oz, Tony and Geezer seem adamant that their show at the Genting Arena in Birmingham means it really is time to hang up the capes. If that's so, the metal world mourns. A world without Black Sabbath is enough to make anyone paranoid.
Max Bell
Format:
UK English