Anthrax, Lamb Of God And More Confirmed For 2023 Milwaukee Metal Fest
Running from May 26-28, the Wisconsin event also features Corrosion Of Conformity, Obituary and others.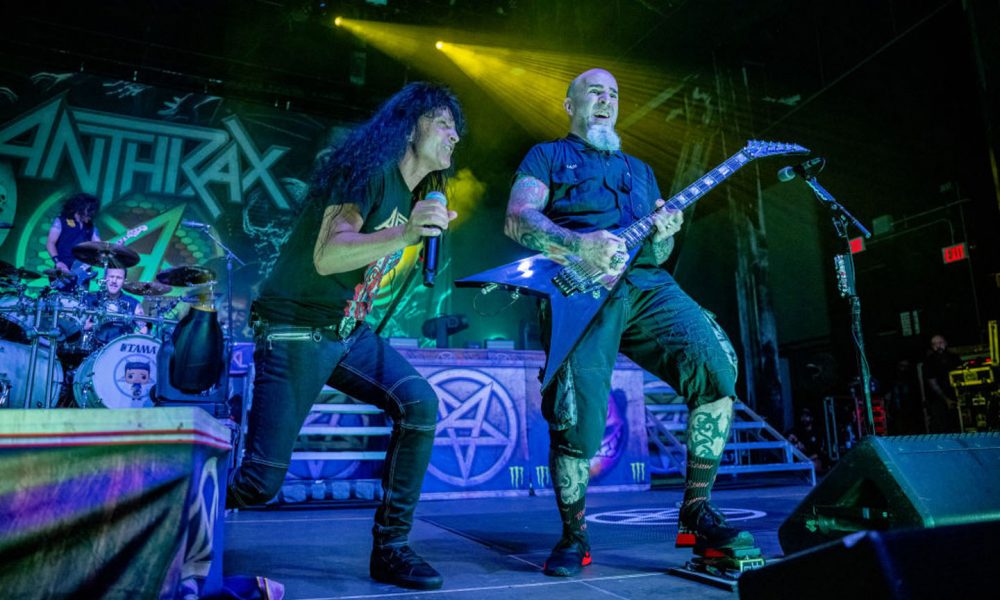 Anthrax, Lamb Of God and Napalm Death feature among the acts confirmed for the 2023 Milwaukee Metal Fest.
The iconic, midwestern, multi-day event was originally founded by Jack Koshick and ran from 1987 to 20024. Now, the event is returning to prominence in 2023. Hatebreed frontman and podcaster Jamey Jasta purchased the rights last year and today announces the lineup for Milwaukee Metal Fest 2023.
"The infamous Milwaukee Metal Fest created so many memories, hosted legendary bands, and gave up and comers something to aspire to. Memorial Day Weekend 2023 (May 26, 27, and 28) — it returns with a stacked line up and a new lease on life," says Jasta. "I cannot wait to see all the bands and hang with everyone in Milwaukee. I'm so grateful for [booking agent] Tim Borror and the Sound Talent Crew; and Leslie, Joe, and everyone at The Rave/Eagles for helping us put this event together. Milwaukee Metal Fest is back! See you in Wisconsin this May!"
The rebooted event will take place on Memorial Day Weekend — May 26-28 — at The Rave/Eagles club. Corrosion Of Conformity, Obituary, Suicidal Tendencies, Fear Factory and Shadows Fall also feature on the bill. Visit the event's official website for further information.
Says Borror: "Milwaukee Metal Fest was such a huge part of the metal culture back in the day, and it really helped a lot of bands. It was always at The Rave and the combo is iconic. Working with Jamey, the great people at The Rave, and all the bands to bring it back in 2023 is f_king incredible. This is going to be a great event, don't miss it!"
A special presale via Blabbermouth.net will begin on Tuesday, January 31 at 12:00 p.m. CST and end on Thursday, February 2 at 10:00 p.m. local time. When prompted, type in the presale code "BBMMMF23" to access tickets before the general public. General on-sale will be Friday, February 3 at 10 p.m. local time.
Listen to the best of Anthrax on Apple Music and Spotify.