Jon Batiste Set To Kick-Off State-Wide New York Festival
NY PopsUp will take place over 100 days, with more than 1000 performances.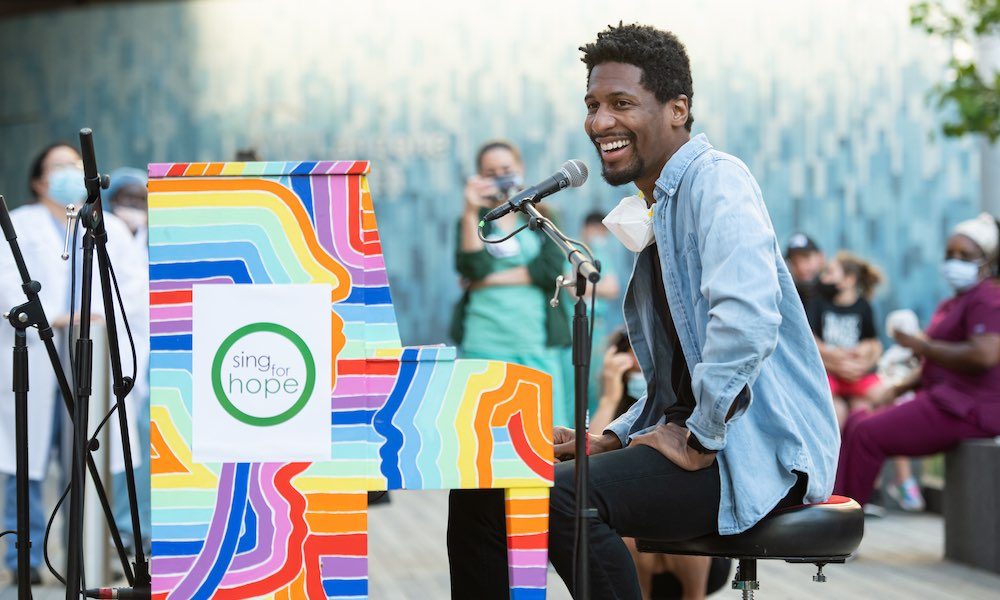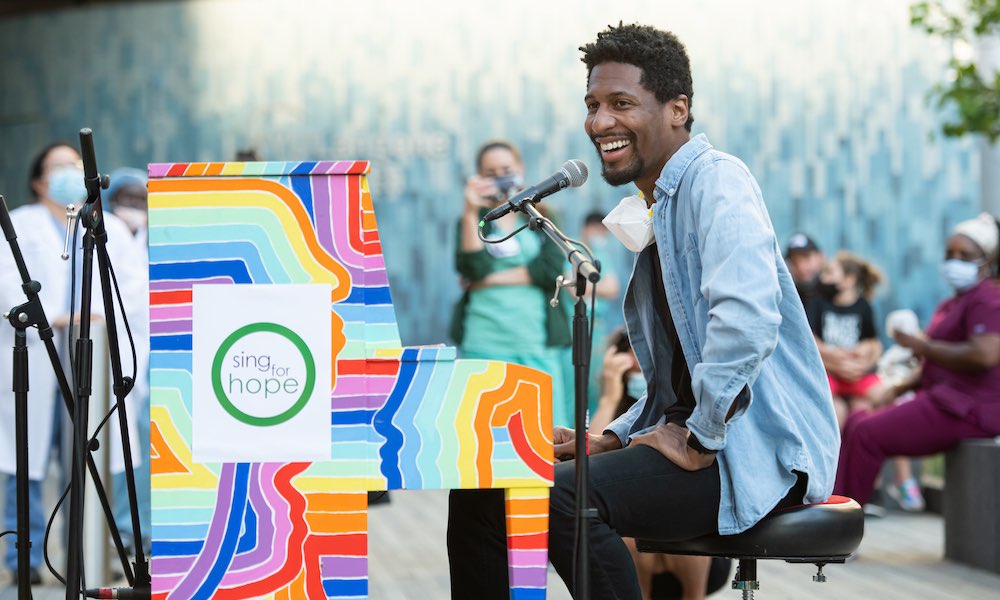 In an effort to revitalize its struggling live entertainment sector, New York State is launching an extensive, 100-day arts festival called NY PopsUp.
The festivities kick off on Saturday, February 20th at Manhattan's Javits Center, where New York State Council on the Arts and Empire State Development members Jon Batiste, Anthony Roth Costanzo, Cecile McLorin Salvant, Ayodele Casel, and others will join forces for a one-of-a-kind live performance.
Batiste, who recently scored a Golden Globe nomination for his work on Pixar's SOUL, will conclude the opening day with one of his signature "Love Riots," beginning at Walt Whitman Park and ending at Golconda Playground in Brooklyn.
The state-wide celebration will encompass a multitude of disciplines – from dance, theater, film, and music, with more than 1000 performances taking place through Labor Day weekend.
The musical portion of NY PopsUp will offer something for every music fan – spanning opera to hip-hop to avant-garde. Participating performers include Q-Tip, Billy Porter, Renée Fleming, Nico Muhly, Dev Hynes, Joyce DiDonato, J'Nai Bridges, Idina Menzel, and Hugh Jackman.
Other highlights include Patti Smith, who will appear at the Brooklyn Museum in remembrance of the passing of Robert Mapplethorpe. Bluegrass star and radio personality Chris Thile, meanwhile, will launch a new radio show that will broadcast live from stoops all across the state.
Many of the free pop-up events will take place in every-day locations, making stages out of transit stations, parks, subway platforms, museums, skate parks, street corners, fire escapes, parking lots, and storefronts across the state.
Those in New York City are also anticipating the opening of Little Island in June. Described as a "first-of-its-kind public park," the Hudson River location will offer a permanent home to a variety of multidisciplinary programming. The Festival at Little Island, in conjunction with the final weeks of NY PopsUp, will feature 325 performances by approximately 500 artists.
According to an official statement, "NY PopsUp will serve as a 'pilot program,' creating the state's first large-scale model for how to bring live performance back safely" following prolonged shutdowns, amid the pandemic. This will eventually include the re-opening of multidisciplinary "flex venues" without fixed seating, which can be easily adapted for social distancing. Such exiting venues include The Apollo, The SHED, Harlem Stage, La MaMa, and The Glimmerglass Festival's Alice Busch Opera Theater.
The programming for NY PopsUp will be curated by the interdisciplinary artist Zack Winokur, in partnership with a council of artistic advisors. "Having artists call on other artists as a means to build this festival's giant creative community will spur opportunities for wild, bold, and intimate collaborations that would never otherwise have been possible," said Winokur in a statement. "Ultimately, this festival is about using art as a means of reestablishing human connection."
For more information, visit NY PopsUp's official website.