Best Father's Day Songs: 37 Tunes That Celebrate Dads
The familiar bonds of fatherhood can be both joyous and complicated. From loving tributes to cathartic confessions, here are the best Father's Day songs.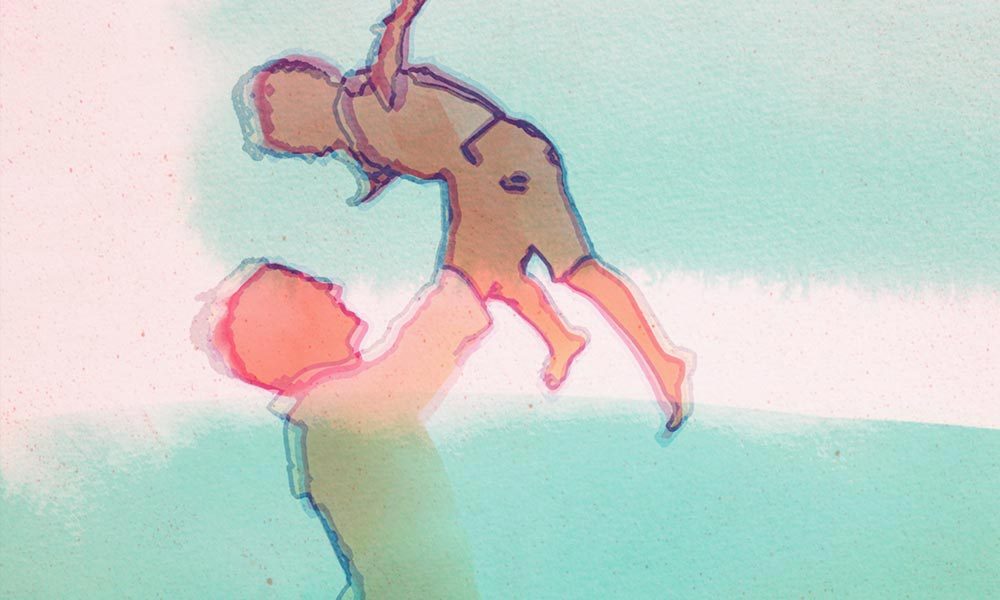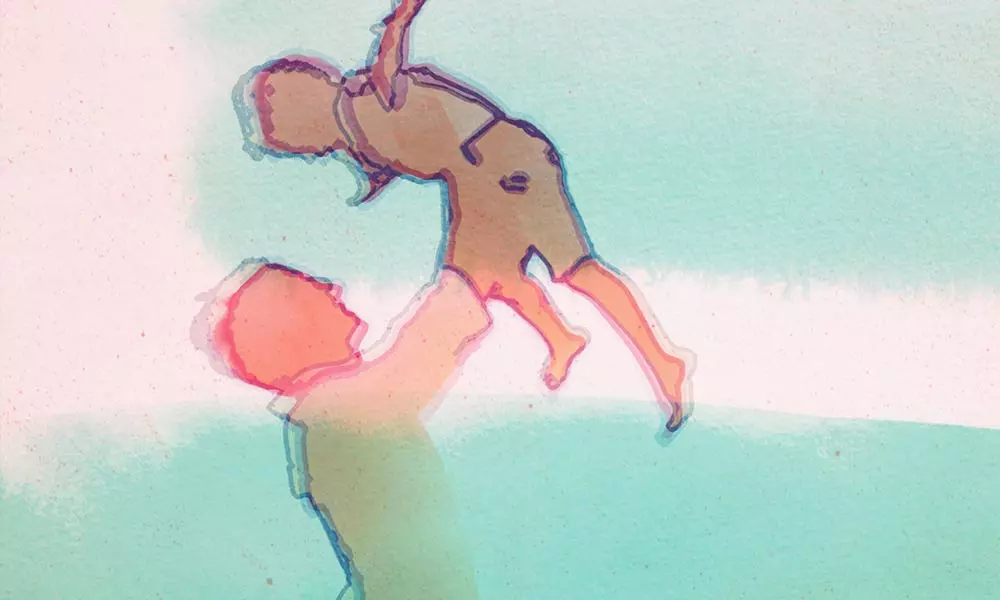 Having a father, or being a father or a stepfather, the familiar bonds of fatherhood can be joyous and complicated. Love songs reign the pop music world, but musicians have been inspired by their fathers or father figures to write some of the most profoundly moving material of their career. Whether it's a loving tribute or cathartic confession, here are 35 of the best Father's Day songs to celebrate Dads this year.
Listen to the best Father's Day songs on our celebratory playlist.
37: Eric Clapton – My Father's Eyes
No one has gracefully mined personal tragedy quite like Eric Clapton. In this song, about the father he never met, Clapton attempts to understand the loss of his own son through the feelings of loss he experienced upon learning of his father's death in 1985. It's a song that can put even the most estranged father-child relationships in perspective.
36: Brandi Carlile – Carried Me With You
Onward is the epitome of father-son Disney movies and its theme song fittingly makes listeners choke back tears. The lyrics speak about not taking your family's love for granted and accepting love even when you feel that you don't deserve it.
35: Reba McEntire – The Greatest Man I Never Knew
File this alongside Harry Chapin's "Cats in the Cradle" as one of the saddest father-child songs about unfinished business. In this case, there's a missing connection between father and daughter (or son, since writer Richard Leigh has said he was writing about his own dad). The father lives behind a wall that never breaks down. After his death, the daughter muses, "He never said he loved me, guess he thought I knew." A cautionary tale for sure.
Reba McEntire - The Greatest Man I Never Knew (Reba Live: 1995)
34: John Mayer – Daughters
John Mayer didn't have a daughter when he wrote this song, and some might quibble with the sentiments of its opening verse: If his girlfriend's father had taken better care of her, maybe she'd be treating Mayer better. But the song's basic message is hard to argue with: Be good to your kids and they'll have better lives. It proved universal enough to win the Song of the Year Grammy in 2005.
John Mayer - Daughters (Official HD Video)
33: The Game – Like Father, Like Son
The Game's impending fatherhood was a crucial part of the narrative for his first album, The Documentary. Coming in at the disc's end, the birth scene is a glimpse of salvation, as he arrives at the hospital fresh from a shoot-out and makes the wish that "you'll turn out better than me." Ten years later he recorded a sequel track; now he had a second son and some advice for anyone who hasn't had children: "Have one and it's gonna be the best sh_t you ever did."
32: Beyoncé featuring Dixie Chicks – Daddy Lessons
One of the least sentimental songs on this list, this Lemonade track allows Beyoncé to play the Western hero, and to throw some more musical elements into an already diverse album, including the New Orleans horns in the intro. Daddy raises the singer to be a tough gunslinger when the bad guys come around, but this probably shouldn't be taken as a pro-gun song – just a chance to have some genre-bending fun with Wild West imagery.
31: Miley & Billy Ray Cyrus – I Learned From You
Miley recorded this song back in her Hannah Montana days, so there's nothing but positivity in this arena-ready song about the strength you take from a supportive parent. Bringing in Billy Ray gives the song some extra meaning, as their father-daughter exchanges point out that fathers take strength from their kids as well.
30: Bill Withers – I'm Her Daddy
Bill Withers' debut album spawned the classic "Ain't No Sunshine," and there was definitely no sunshine in this deep cut either. Over an ominous funk backdrop (with taut Stephen Stills guitar), the singer tracks down Lucy, an ex he hasn't seen in six years, and wonders if Lucy's daughter even knows that the singer is her dad. There's no resolution here, only the singer's anger as he repeats: "You should have told me, Lucy!" for a good minute into the fadeout.
29: Will Smith – Just The Two Of Us
Bill Withers actually wrote a much more upbeat fatherhood song, though he didn't know it at the time. It took rapper, entertainer, and all-around nice guy Will Smith to turn Withers' love ballad into a salute to the joys of fatherhood. In just four verses, Smith makes a pretty good case for himself as a world-class dad, with a steady hand for discipline and a lot of love to give. He does make one mistake though: He promises to "keep with the changin' times" by getting Disney movies on CD-ROM, a format that was on its last legs when this was released.
Will Smith - Just The Two Of Us
28: Brad Paisley – He Didn't Have to Be
There's a very short list of songs in praise of stepfathers. In fact, we can only think of two: The Winstons' 60s soul hit "Color Him Father" and Brad Paisley's second country hit from 1999. This one begins with a flashback, in which the new dad gets a thumbs-up for not running away when he learns his dinner date is a single mom. The payoff comes at the song's end, when the singer watches his own son being born with the stepdad by his side: "I hope I'm at least half the dad that he didn't have to be."
Brad Paisley - He Didn't Have To Be
27: Gladys Knight and the Pips – Daddy Could Swear, I Declare
This Gladys Knight and The Pips song is relatable to all parents who have a tough time keeping their language clean around their kids. "Daddy Could Swear, I Declare" is a funktastic tune about a father who was a "heck of a man," who had a hard time expressing his fatherly love but most of the time he was "a-cussin' and fussin." It's not your typical father's day song, but one that will have dad nodding his head along.
Daddy Could Swear, I Declare
26: Loretta Lynn – They Don't Make 'Em Like My Daddy Anymore
Loretta Lynn built her legend on real-life songs drawing from her hardscrabble roots. This 1974 hit was one of the best, saluting her coal-mining father's will to keep his family afloat during the Depression. The song became key to Lynn's persona, especially after the success of the movie Coal Miner's Daughter – yet the sentiments could apply to anyone with a hardworking dad.
They Don't Make 'Em Like My Daddy
25: Miley Cryus and Billy Ray Cyrus – Butterfly Fly Away
One of the standout moments in the Hannah Montana Movie is when Miley Cyrus and her father Billy Ray Cyrus sit down on the porch and sing a duet of "Butterfly Fly Away." The song perfectly describes the moment when a child comes of age.
24: The Winstons – Color Him Father
On the surface, this late 60s soul cut seems like just another feel-good Father's Day song, but if you listen carefully it's a touching ode to step-fathers. This tear-jerker has been known to make many a Dad cry, and remains an unsung hit from R&B group The Winstons.
23: Jay Z – Glory
"Glory" is melodic hip-hop from one of the best MCs to ever pick up a mic. This song is about the rush of beautiful feelings Jay Z felt when his daughter Blue was born, but it doesn't shy away from the pain that a previous miscarriage caused. It's a lovely Father's Day song that encompasses the many rewards and anxieties that come with being a father.
22: Luther Vandross – Dance With My Father
Released just after Vandross was hospitalized following a stroke due to complications from diabetes, this song quickly became both a commercial and critical success. Described as a personal and revealing song, Vandross shares the writing credit with Richard Marx. Marx was impressed with the singer's recall of childhood memories from Vandross' home where he regularly watched his father dance with his mother.
21: George Strait: – The Best Day
When George Strait wants to, he can reduce anyone into a quivering pile of bones incapable of controlling their tearful emotions. "The Best Day," a song about a father and son sharing a day together, is one of Strait's most deft magic tricks, more than earning its place among the best Father's Day songs. The beauty of the song is in its simplicity of subject matter, phrasing, and musicality, while its genius lies in the execution. A seemingly throwaway track by the masterful country crooner.
20: Nat King Cole And Natalie Cole – Unforgettable
Originally recorded in 1951, "Unforgettable" was one of Nat King Cole's most beloved love songs. It wasn't until 1991, when his daughter Natalie Cole recorded a posthumous duet with her late father, that the song became a fixture of father-daughter dances at weddings and on Father's Day playlists.
19: Paul Simon – Father And Daughter
Paul Simon first wrote this song about his daughter, who was seven at the time. It might have had more of an impact had it not been first released on The Wild Thornberrys film soundtrack; nonetheless, it's a sweet song that deserves a listen. "Father And Daughter" is all about Simon's hopes for his daughter's future and is a touching wish list from a doting father. Fun fact: Simon's 10-year-old son sings the melody on the track.
18: The Temptations – My Girl
Another song that's been reclaimed by fathers and daughters all over is this gem from The Temptations, recorded in 1964. Originally about Claudette Rogers Robinson, Smokey Robinson's wife at the time and a member of The Miracles, "My Girl" now regularly features prominently as one of the best Father's Day songs for dads and their not-so-little girls to dance to at weddings the world over.
17: Queen – Father To Son
Taking into account the grandest visions that a father may have for a son, Queen's "Father To Son" seems to be written from the perspective of not just your everyday Dad, but perhaps a king or lord. The song conjures up images of war, land, and family honor. It's the least "personal" song on this list but, thanks to the heavy guitar of Brian May, and Freddie Mercury's fantastic voice, it pulls double duty as a great power ballad and one of the best Father's Day songs.
Queen - Father To Son (Official Lyric Video)
16: Madonna – Papa Don't Preach
Like many Madonna songs, "Paper Don't Preach" was a flash-point in the 80s culture wars. At the time of the single's release, the pop star was in peak form, but the lyrics caused controversy and forced conversation about taboo subjects like abortion, teen pregnancy, and religion. Leave it to Madonna to make a song that simultaneously stirs the pot and features danceable cello music.
15: Billy Joel – Lullaby (Goodnight My Angel)
Already the patron saint of "dad rock," when Billy Joel decided to release a song about his personal experience as a father, naturally he had a captive audience. Inspired by his daughter Alexa Ray, Joel draws upon his own inner truth and sings with such parental passion that it hits every heartstring. Any father would be challenged not to hum this melody while putting their babies to sleep.
14: The Temptations – Papa Was A Rolling Stone
Not every wayward father story produces sad tales of woe – some inspire the best Father's Day songs. This classic from The Temptations goes a long way towards romanticizing the notion of a man who just wasn't cut out for family life. In that respect it's certainly a song from a bygone era, but 'Papa Was A Rolling Stone' remains one of the most enduring Temptations' – and Motown – tracks of all time.
Papa Was A Rollin' Stone (Full Version)
13: James Brown – Papa Don't Take No Mess
Originally written for the Blaxploitation film Hell Up In Harlem, "Papa Don't Take No Mess" was released in 1974 and ended up being James Brown's last No.1 R&B hit. Certainly not the most traditional Father's Day song, this one goes out to all the hard-living, no-BS-having "papas" you better not cross.
12: Keith Urban – Song For Dad
Becoming a father can mean many things to many different people, but one thing stands almost universally true: eventually, you are going to find yourself saying and doing the same things your own father did. Things that drove you crazy as a child. Things you swore you would never do or say with your own kids. This Keith Urban anthem might be a tune you and the old man can enjoy together for years to come.
11: Mike + The Mechanics – The Living Years
Regrets are a part of life, but when they relate to family they can be overpowering. This song is autobiographical for BA Robertson, who co-authored the track with Mike Rutherford. It's about the unresolved anger Robertson felt towards his father and the regret that he simply hadn't been more honest and said what needed to be said while the man was still alive.
10: Tori Amos – Winter
Many of the best Father's Day songs apply to dads and sons, but this moving ballad by 90s poet laureate Tori Amos speaks to the special relationship between fathers and daughters. There's not a saccharine note to be found as Amos talks about growing up to be independent and finding yourself – values her father instilled in her.
9: Tupac Shakur – Letter 2 My Unborn
All fathers want to be there for their children, even if those children haven't been born yet. Unfortunately, Tupac Shakur's life was cut cruelly short before he could have kids, but the incredible musician was wise enough to leave us all a message for our own children to listen to. Armed with what is essentially the same core message of Kenny Rogers' "Coward Of The County," it's an affecting song about a father urging their child to stay out of the troubles that beset their own life.
2Pac - Letter 2 My Unborn
8: George Strait – Love Without End, Amen
George, we get it. You like to see the men in your audiences with trembling chins, as they chew the inside of their mouths into ground meat in an attempt to stop a single tear from trickling down their worn faces. "Love Without End, Amen" is a sweet tribute to the sweet love children have, yet fail to express, for their fathers.
7: Stevie Wonder – Isn't She Lovely
One of the best songs from one of the greatest albums ever – and it's all about a father's love for his brand-new baby girl. Each song on Stevie Wonder's Songs In The Key Of Life is like an audible painting, so it's hardly surprising that "Isn't She Lovely" is a perfect pop ballad. Infused with pure love, it stands apart from the typical Father's Day songs. Every father thinks his daughter is beautiful and, after listening to this, every daughter will have their own theme song as well.
6: James Brown – Papa's Got A Brand New Bag
Another offering from James Brown – and the best of the "papa" songs – this was one of his most commercially successful cuts. A song about a dad who finds the courage to get out on the dancefloor and shake his groove thang, it isn't necessarily about any one father in particular. It is, however, a song that will make any Dad dance – and that's highly entertaining (or embarrassing, depending on the dance) for any child.
Papa's Got A Brand New Bag
5: Bruce Springsteen – My Father's House
"My Father's House" is another song about regret, loss, and not being able to go back home, or the dreams we have for the rest of our lives once our fathers are gone. Bruce Springsteen can be like a hammer when he wants to deliver some blunt-force truth, but songs like this give him a well-earned reputation for being a bruiser oozing with heart and soul.
4: Harry Chapin – Cat's In The Cradle
A beautiful, timeless song about an inevitability all dads wish they could escape. Time is the enemy. There is never enough for all of the responsibilities that tug mothers and fathers away from what matters most. In the end, children become adults too soon: they're out the door, going about their own lives. They leave their parents, who had left them almost every day as they grew up, and the beat goes on into infinity. This is one of those Father's Day songs you break out the tissues for.
3: Yusuf Islam / Cat Stevens – Father And Son
For a song so on the nose, "Father And Son" is still incredibly impactful when listened to under the right circumstances. Told first from the father's point of view, the song urges caution, patience, and begs for the son to see things plainly, rationally. Then it's the son's turn, who reminds the father, and the audience, that all children leave so that they may find their own way in the world.
Yusuf / Cat Stevens - Father And Son
2: Eric Clapton – Tears In Heaven
Losing a child is an unimaginable thought for any father. Even more unimaginable is being able to find the strength to move on, or to even use that loss to create something miraculous. When "Tears In Heaven" debuted, it became a cultural touchstone. The entire world mourned the loss of Eric Clapton's young son with him and found a voice for their own pain, whenever in need of moving on.
1: John Lennon – Beautiful Boy (Darling Boy)
There is nothing more wonderful and fulfilling than the love a father has for his children. On Double Fantasy, John Lennon's final offering, released in 1980, the man who was known as the rebellious Beatle reveals himself to be so much more. Lennon was a devoted father who used the birth of his second son, Sean, to restart his heart and allow love to truly guide him. It is a sweet song written and performed from a pure place – a place where time seems to stop and where you wish you could stay. A place you remember on Father's Day.
Beautiful Boy (Darling Boy)
Honorable Mentions
Bob Carlisle – Butterfly Kisses
Jay-Z feat. Blue Ivy – Glory
Holly Dunn – Daddy's Hands
Miley Cyrus – I Learned From You
Zac Brown Band – My Old Man
Alan Jackson – Drive (For Daddy Gene)
Trace Adkins – Just Fishin'
Gary Allan – Tough Little Boys
Billy Joel – Lullabye (Goodnight My Angel)
Lonestar – Mr. Mom
Kanye West and Jay-Z – New Day
Dolly Parton – Daddy Come and Get Me
Think we've missed any of yours? Let us know in the comments section below.