Best Charles Mingus Pieces: 20 Essentials By Jazz's Fiery Iconoclast
One of jazz's greatest composers, Charles Mingus gave the genre some of its most memorable tunes.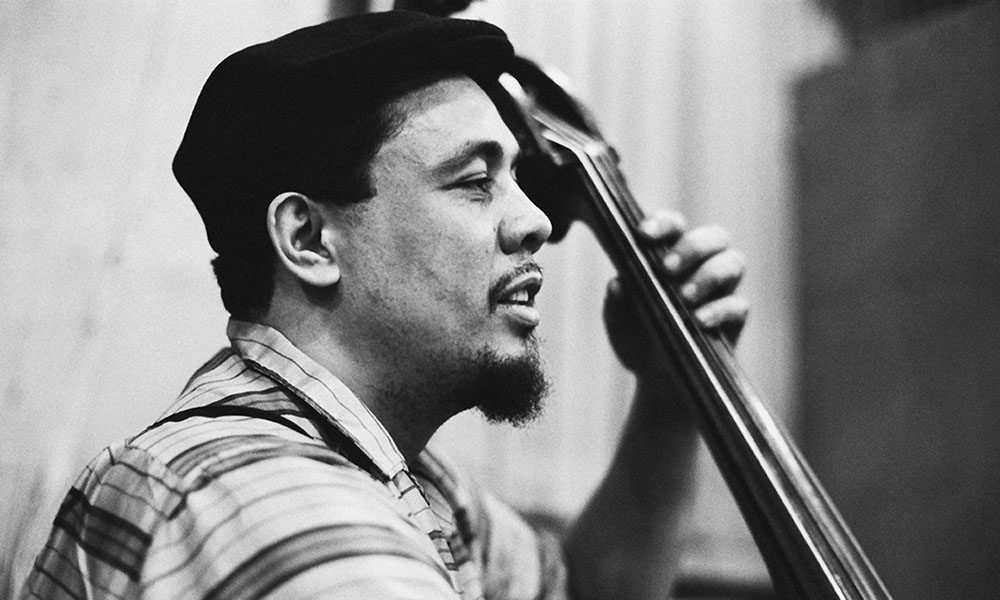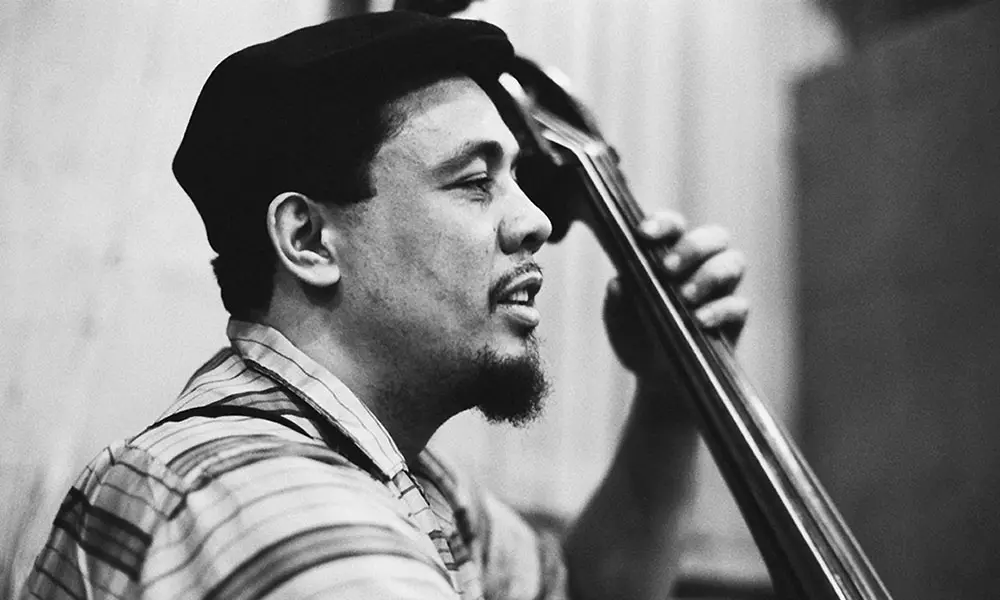 Where the myths end and the truth begins is often difficult to discern when evaluating the extraordinary life of jazz's notoriously prickly bassist and composer Charles Mingus. But those seeking clarity won't find any in his quixotic autobiography, 1971's Beneath The Underdog, whose blurring of fact and fiction and intermingling of real life with fantasy only serves to thicken the pall of mystique. What can be said with certainty, though, is that Mingus is one of jazz's greatest composers and gave the genre some of its most memorable tunes. He was also an innovative bass player who liberated the instrument from a time-keeping role, authenticating it as a viable solo instrument.
Frustratingly, perhaps, Mingus' larger-than-life personality sometimes gets in the way of his music. Tales of his irascibility and fire-breathing nature frequently overshadow his ferocious brilliance as a musician. Certainly, his belligerent personality brought him a raft of enemies – he was known to berate and even fight musicians on the bandstand. Separating the man from his music, however, is an impossible task. "I play or write me, the way I feel," he confessed to Downbeat magazine in 1955, revealing how his music embodied every fiber of his being. "My music is alive," he added. "It's angry, yet it's real because it knows it's angry."
Listen to the best Charles Mingus pieces on Apple Music and Spotify.
Ultimately, Mingus's uncompromising quest to bring his artistic visions to life ultimately won him the respect and admiration of many. Despite being a fearless modernist who broke new ground and helped to revolutionize jazz, Mingus' sound was firmly rooted in tradition. He distilled blues, gospel music, New Orleans-style jazz, and classical music to arrive at a sound that was like no other in jazz.
For the novice, Charles Mingus's catalogue can be hard to navigate, but the 20 essential pieces spotlighted below offer an introduction whose aim is to facilitate a deeper exploration of the bassist/composer's extensive repertoire.
Early Years
Born in Nogales, Arizona, in 1922, Charles Mingus was raised in Los Angeles and his early interest in music led to him playing the trombone and cello before he heeded the call of the double bass. He quickly became a bass prodigy, learning his trade in the bands of trumpeter Louis Armstrong and vibraphonists Lionel Hampton and Red Norvo before falling under bebop's spell in the early 1950s.
Mingus became part of bebop's dream team in 1953 in a short-lived supergroup dubbed "The Quintet" featuring Charlie Parker, Dizzy Gillespie, Bud Powell, and Max Roach. Together, they recorded one of jazz's greatest live albums, Jazz At Massey Hall, released on Mingus and Roach's own label, Debut; among its highlights is "All The Things You Are/52nd Street," which includes a dexterous Mingus bass solo that demonstrated both his melodic prowess and rhythmic fluency.
All The Things You Are / 52nd Street Theme
The golden years
As the 50s unfolded, Charles Mingus began to blossom as a bandleader and composer. A crucial catalyst in his development were his jazz workshops, where he honed his material and schooled musicians in his methodology, which involved learning his music by ear rather than reading it from notated charts. In 1956, Mingus unleashed his first bonafide masterpiece, Pithecanthropus Erectus; an LP whose classic title track was an episodic ten-minute piece chronicling the rise, decline, and eventual demise of an early hominid. Built on a throbbing bass line locked into a hard-swinging groove, it featured sound-effects-style reed cries, and became a touchstone in Mingus' catalogue.
1957's "Haitian Fight Song," a riot of musical color built on a swaggering bass line, is another seminal Mingus tune from his golden years. It begins with a supple bluesy bass solo that is executed by Mingus employing an innovative technique that revolutionized bass playing. By using different fingers of his right hand, he was able to pluck the notes in a fluid melodic sequence.
Mingus released arguably his magnum opus, Mingus Ah Um, two years later; it included his most famous tune, "Goodbye Pork Pie Hat" (which he re-recorded as "Theme For Lester Young" in 1963), a lovingly-wrought elegy mourning the death of saxophonist Lester Young. The album also contained two electrifying up-tempo numbers; the rambunctious "Better Git It In Your Soul," a fusion of sacred and profane Black music idioms and the fast and furious "Boogie Stop Shuffle," which sounds simultaneously modern and nostalgic with its Duke Ellington-esque horn voicings.
Another mandatory inclusion in a list of the best Charles Mingus tracks is "Moanin'," a propulsive swinger for a nine-piece band distinguished by Pepper Adams' gruff baritone saxophone motif. It was intended as a riposte to critics who asserted that Mingus' music didn't swing enough. From the same 1959 session, there's also the uproariously joyful "Wednesday Night Prayer Meeting," a wailing fusion of blues and gospel idioms delivered in a cavorting 6/8 meter with wild shouts, hollers, and handclaps adding to its sanctified flavor.
Large canvas works
Charles Mingus never recorded many duo, trio, or even quartet albums; he seemed to prefer the timbral possibilities of writing for groups of five musicians or more. One of his most ambitious works for a large ensemble was the 1960 LP, Pre-Bird, whose title alluded to the fact that Mingus wrote its compositions before the musical innovations of bebop saxophonist Charlie Parker had impinged on his consciousness. The bassist used 25 musicians on the project in various configurations, often juxtaposing a large ensemble with a smaller group of soloists. The gospel-infused "Prayer For Passive Resistance" is defined by antiphonal cadences and offers dramatic variances in texture; by contrast, "Mingus Fingus No.2" is an explosive big band number characterized by dynamic interactions between soloists and massed horns; and "Weird Nightmare" is more avant-garde-sounding, featuring vocalist Lorraine Cusson, whose ethereal tones are framed by dancing flutes.
Prayer For Passive Resistance
Mingus' most celebrated large canvas creation is his undoubted magnum opus, 1963's The Black Saint And The Sinner Lady, a majestic four-part suite composed for eleven musicians. A noir-esque jazz ballet shaped by autobiographical reflections, Mingus described the music as "my living epitaph from birth 'til the day I heard Bird and Diz." Its opening cut, "Track A – Solo Dancer," bristles with polyrhythmic density and shifting meters while the more capricious "Track C – Group Dancers," opens with Mingus playing a classical music-inspired reverie on the piano, which evolves into an absorbing Iberian-tinged soundscape where flamenco guitar flourishes and dancing woodwind add to the ambiance. Its blend of through-composed passages with free improv forged in the crucible of live performance perfectly encapsulates Mingus' unique compositional approach.
Mingus Live
One of the LPs that announced Charles Mingus as a jazz pathfinder was 1956's live offering, Mingus At The Bohemia, which featured the bassist's regular working quintet of the time. It included two classic Mingus tunes; the swinging "Jump Monk," defined by lively contrapuntal interplay, and the statelier, more eloquent "Work Song," a song steeped in soulful blues expression.
A more ambitious live recording consisting of mostly new material was 1962's Town Hall Concert. Though deemed a disaster at the time due to Mingus' band's lack of rehearsal time, the extended CD version (1994's The Complete Town Hall Concert) is a revelation; among its highlights is the Civil Rights mood piece, "Freedom," featuring the composer's eloquent spoken narration and "Epitaph Part 1," an extract from a larger composition with the same name, which didn't get premiered until some years after the composer's death. Free jazz maven Eric Dolphy's incendiary alto saxophone lights up the track; he is also prominent on an epic 29-minute sextet version of "Fables Of Faubus," on the 2007 released album Cornell 1964. The tune was a satirical musical portrait of controversial Arkansas governor, Orval Faubus, who summoned the National Guard in 1957 to prevent nine African American teenagers from integrating into a white school.
Freedom (Pt.1 / Live At Town Hall, New York, 1962)
Late Mingus
Mingus never lost his penchant for stirring up controversy, even though his music became slicker and began losing its edge in the 1970s. "Remember Rockefeller At Attica," and "Free Cell Block F, 'Tis Nazi USA," both recorded in 1974, were protest songs; while their messages represented Mingus at his provocative best, the music by contrast, was less fierce than it had been in the late 50s and early 60s; it was flowing and almost mellifluous, epitomizing the composer's newfound sense of lyricism.
Shortly after recording those tracks, Mingus was diagnosed with Lou Gehrig's Disease that robbed him of his ability to play the bass and led to his death in 1979 at the age of 56. Ironically, at the time of his passing, Mingus' status in jazz was more like an elder statesman than a rebel, even though his temperament was as volatile as ever.
Charles Mingus was many things; a painter, an author, a record company boss, and for some, a self-mythologizing agent provocateur who was forthright and unflinchingly honest in his opinions. But most of all, he was a pioneering musician and composer who wrote several songs that became jazz standards and whose music inspired many people outside of jazz; such as Joni Mitchell, Jeff Beck, and even Leonard Cohen, Keith Richards, Henry Rollins, and Elvis Costello, who all participated on producer Hal Willner's 1992 tribute album, Weird Nightmare: Meditations On Charles Mingus.
Above all else, the 20 best Mingus tracks we've highlighted are indicative of the Arizona-born musician's desire to be nakedly honest in his artistic expression. His music came straight from the heart, capturing him in all his moods: from combative and euphoric to pensive and melancholic. "I'm trying to play the truth of what I am," he once said, attempting to define the nature of his music. "The reason it's difficult is because I'm changing all the time.
Think we missed one of Charles Mingus's best pieces? Let us know in the comments below.